BERTHA SPACES MOBIFEST
Introducing our Mentors and Masters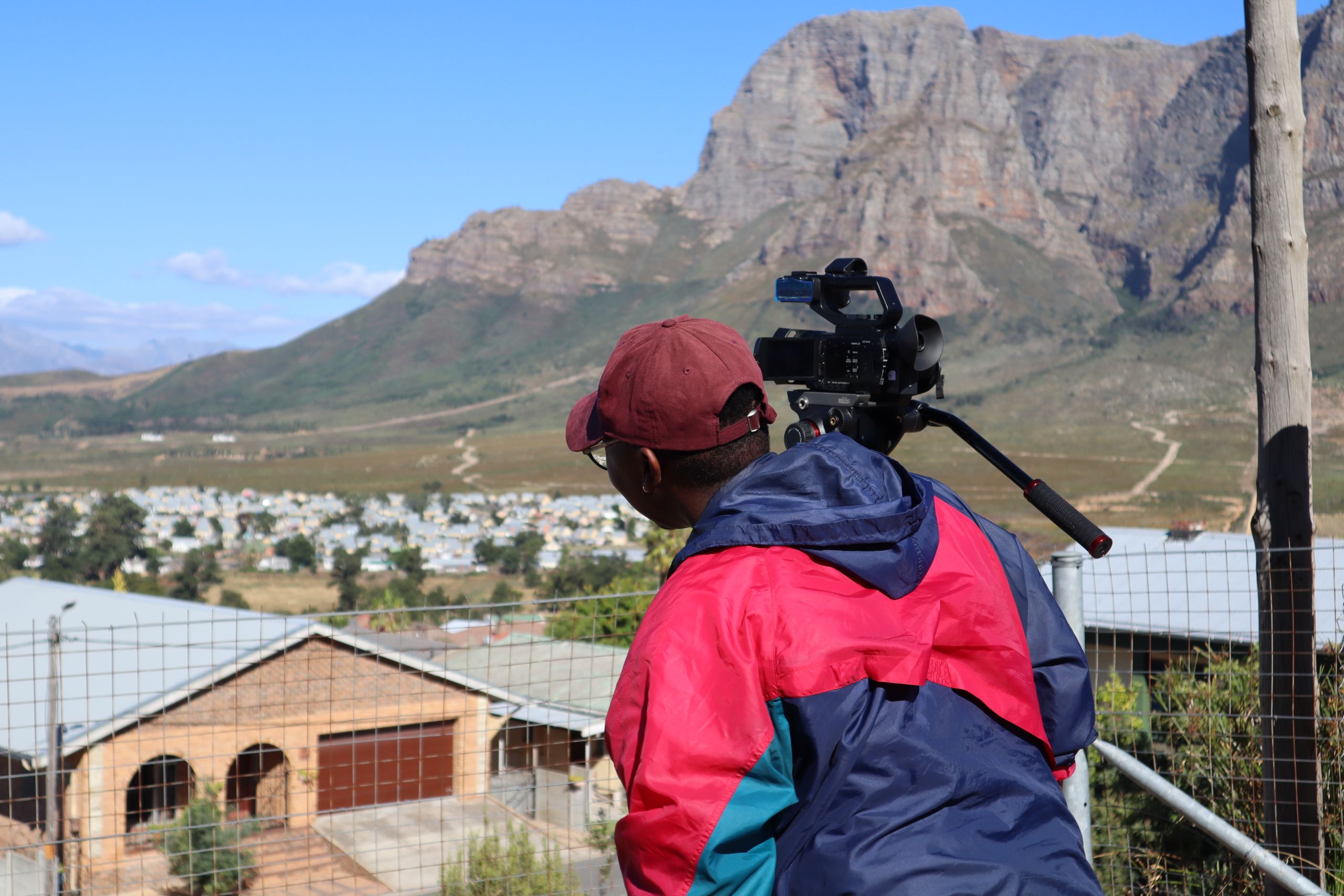 Bertha Spaces MobiFest is a week-long international convening set for November 2021 co-hosted by two activist hubs in the Bertha Spaces network - Postane in Istanbul and Bertha House in Cape Town. It will explore how visual storytelling and mobile technology can be used together to advance social change. The theme for this year is Solidarity Spaces. To read more about the program click here.
Festival screenings and events will take place at Postane and Bertha House and be broadcast live to a global audience online.
Follow Postane and Bertha House on social media to track filmmakers' progress, and for more information on the festival program as it develops.
...
Bertha Spaces MobiFest, Bertha Spaces ağındaki iki aktivist merkezin (İstanbul'daki Postane ve Cape Town'daki Bertha House) ev sahipliğinde Kasım 2021'de düzenlenecek bir haftalık uluslararası bir etkinlik. Bertha Spaces MobiFest, sosyal değişim için görsel hikaye anlatımı ve mobil teknolojilerin birlikte nasıl kullanılabileceğini keşfedecek.
Festivalin bu yılki teması Dayanışma Mekanları. Festival gösterimleri ve etkinlikleri Postane ve Bertha House'da gerçekleştirilecek ve uluslararası izleyici kitlesi için çevrimiçi olarak yayınlanacak.
Üretim sürecini takip etmek ve Kasım 2021 programı hakkında daha fazla bilgi almak için Postane ve Bertha House'u sosyal medyada takip edebilirsiniz.


SOUTH AFRICA MENTORS & MASTERS

Antoinette Engel
Mentor

.


Antoinette is an independent producer from South Africa who has worked in film and television since 2009. Her career highlights include working as a field producer on Coded Bias which premiered at Sundance 2020, and as production manager on award winning documentary Skulls Of My People by director Vincent Moloi. Her most recent project, Black Women Disrupt The Web is a web series competition that highlights the creativity and brilliance of Black women filmmakers from Brazil, Colombia, Kenya and South Africa.
.
.
Antoinette, 2009'dan beri film ve televizyon sektöründe çalışan Güney Afrikalı bağımsız bir yapımcıdır. Galası Sundance 2020'de yapılan "Coded Bias" filminin saha yapımcısıdır ve Vincent Moloi'nin ödüllü belgeseli "Skulls Of My People"da yapım yöneticisi olarak çalışmıştır. Son projesi, "Black Women Disrupt The Web", Brezilya, Kolombiya, Kenya ve Güney Afrika'dan siyahi kadın sinemacıların yaratıcılığını ve dehasını vurgulayan bir web dizisi yarışmasıdır.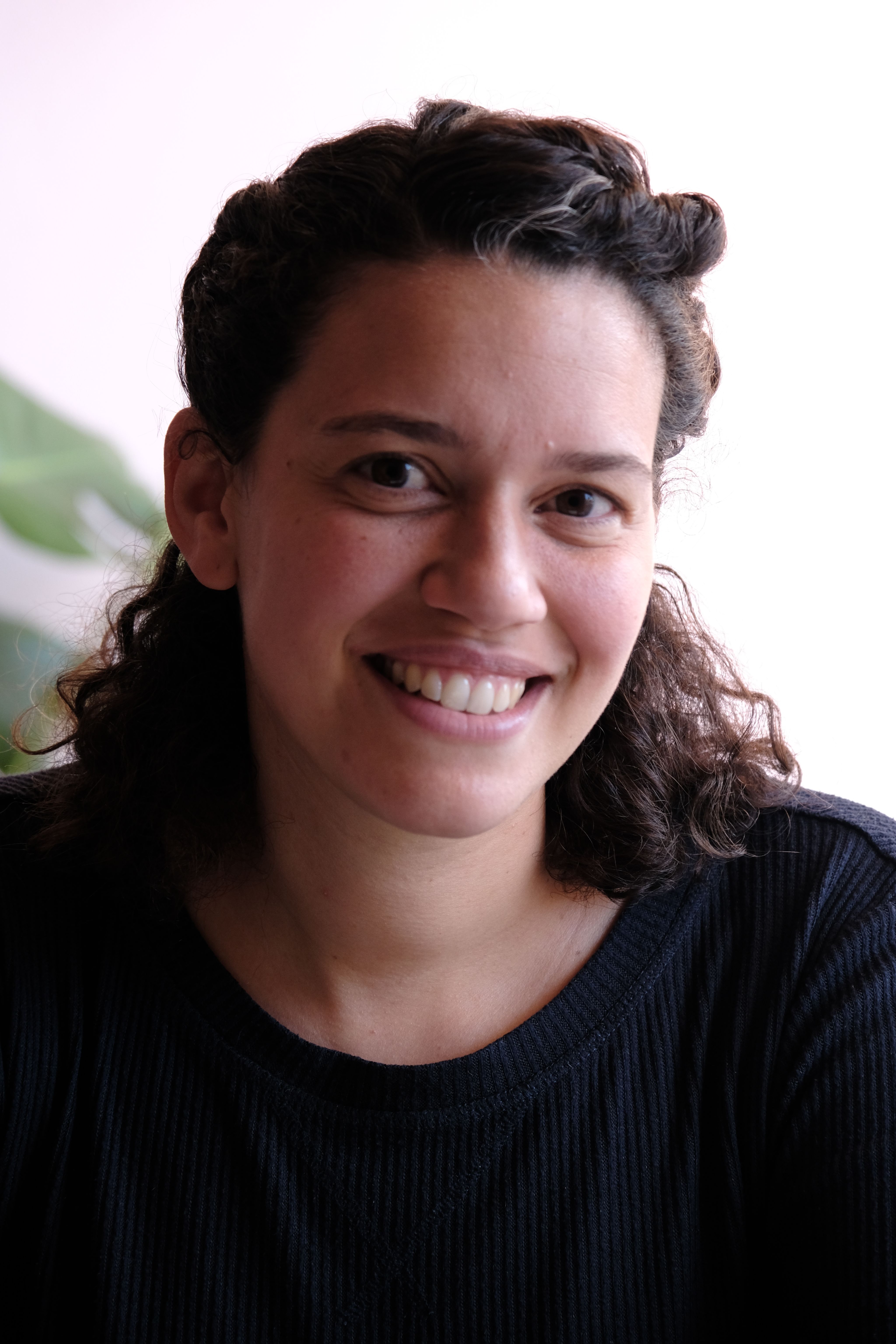 Nhlanhla Hlongwane
Mentor & Master

.


Born in Durban, documentary filmmaker, producer and director Nhlanhla currently works as producer for 'The Devi Show', an investigative journalism show on two South African channels. His career started in front of the camera and progressed to producing and directing, which he has over a decade's experience in.
.
.
Durban'da doğan belgesel sinemacı, yapımcı ve yönetmen Nhlanhla şu anda iki Güney Afrika kanalında gösterilen araştırmacı gazetecilik programı "The Devi Show" için yapımcı olarak çalışıyor. Kariyeri kamera önünde başladı, on yıldır yapımcılık ve yönetmenlik yapıyor.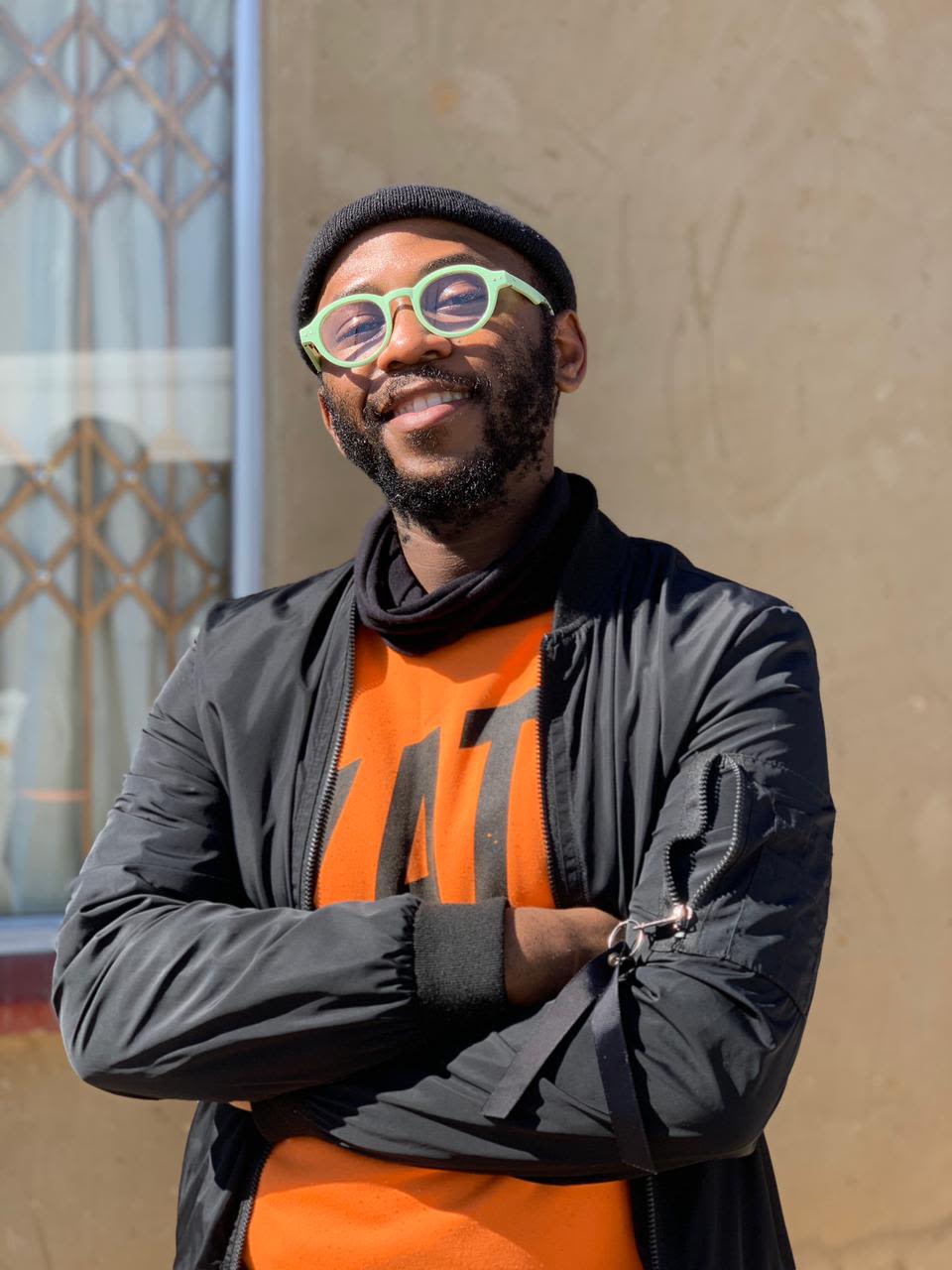 Dylan Valley
Mentor

.


Dylan is a documentary filmmaker and educator who teaches television studies at The University of Cape Town's Centre for Film and Media Studies . He has directed work for Al Jazeera, Arte, and the South African Broadcasting Corporation and his virtual reality documentary "Azibuye: The Occupation' premiered at Sundance Film Festival in 2020. . He's on the editorial board of Africa is a Country.
.
.
Dylan, Cape Town Üniversitesi Film ve Medya Çalışmaları Merkezinde televizyon çalışmaları üzerine ders veren bir belgesel sinemacı ve eğitimcidir. Al Jazeera, Arte ve South African Broadcasting Corporation için film yönetmenliği yaptı. Sanal gerçeklik belgeseli "Azibuye: The Occupation" 2020'de Sundance Film Festivali'nde yer aldı. Africa is a Country'nin yayın kurulunda yer alıyor.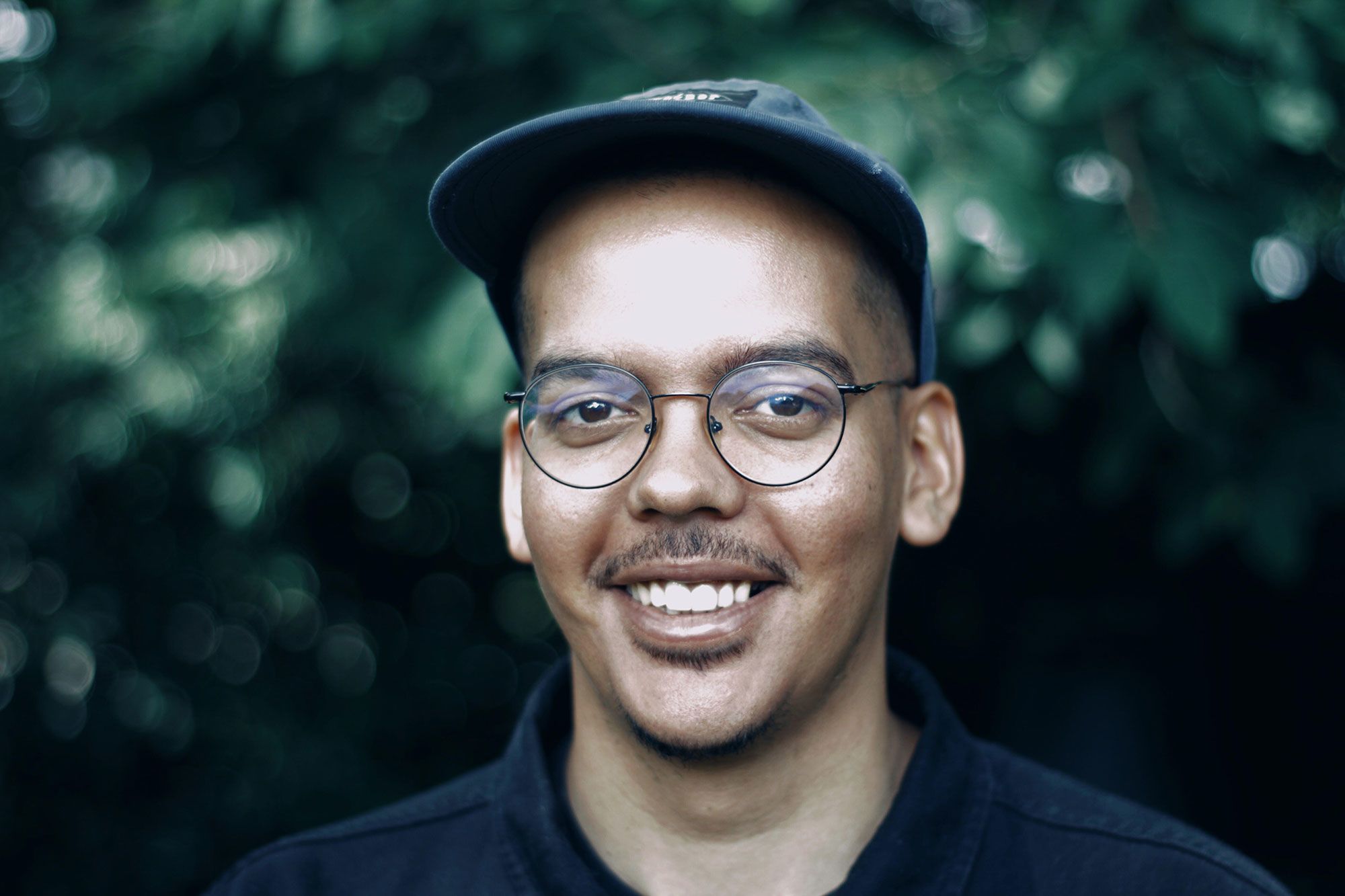 Jenna Bass
Mentor & Master
.
Jenna is a South African writer, filmmaker and former magician. Her filmography includes High Fantasy (shot entirely using iPhones and as a collaborative film with the cast), Flatland (a South African Western) and her most recent feature "Mlungu Wam" (a psychological thriller).
.
.
Jenna, Güney Afrikalı bir yazar, sinemacı ve eski bir sihirbazdır. Filmografisinde "High Fantasy" (tamamen iPhone kullanılarak ve oyuncuların katkılarıyla çekildi), "Flatland" (bir Güney Afrika kovboy filmi) ve son filmi "Mlungu Wam" (bir psikolojik gerilim) yer alıyor.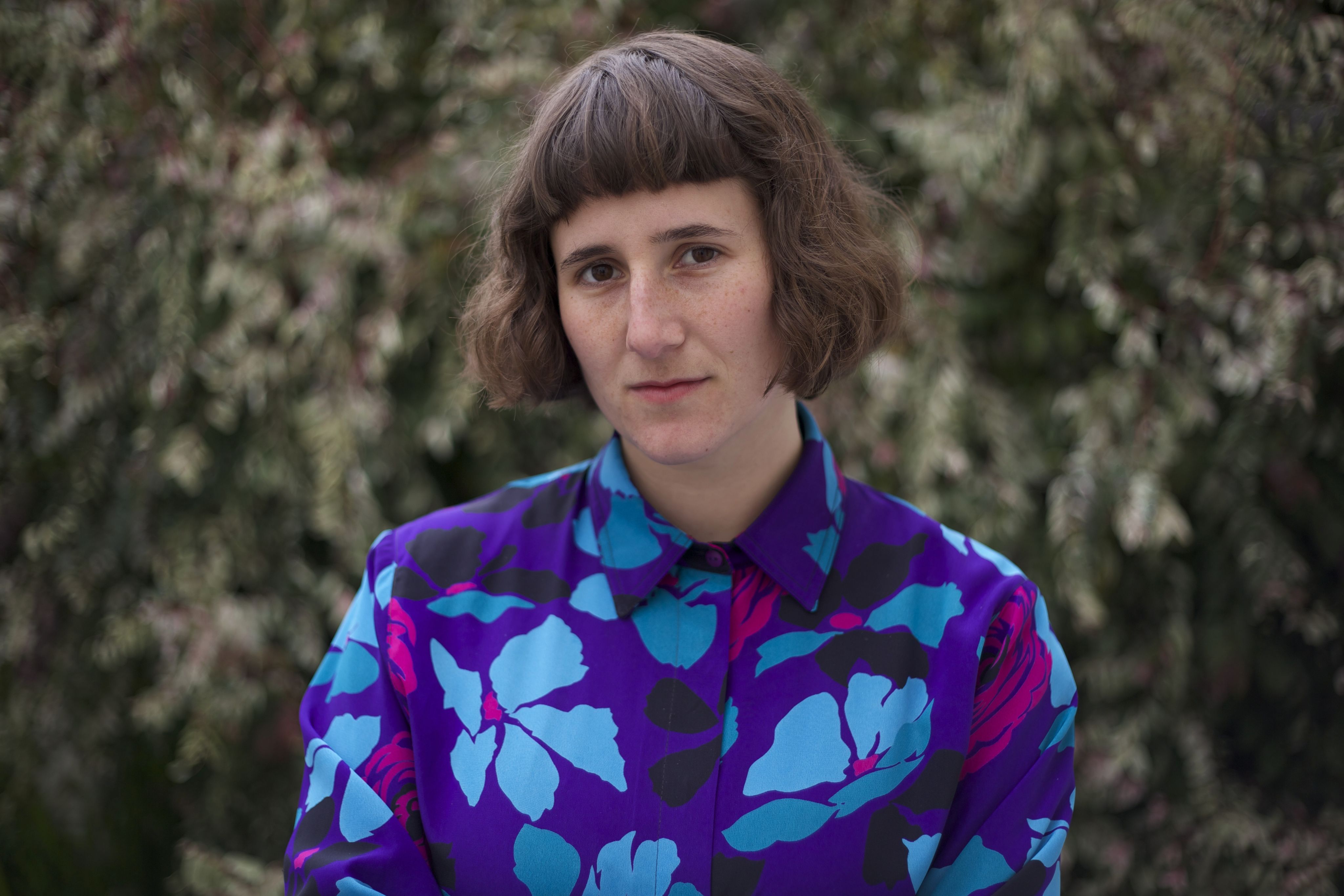 Karabo Lediga
Mentor

.


Born in Soshanguve, the biggest township in Pretoria, Karabo works as a writer, director and sometimes reluctant comedic performer. Her short film 'What Did You Dream?', premiered in competition at various Short Film Festivals globally and won Best African Short at the Durban International Film Festival 2021. Her debut feature film is currently in development. Karabo is an alumni of Berlinale Talents and Toronto International Film Festival Writers' Studio 2021.
.
.
Pretoria'nın en büyük kasabası olan Soshanguve'de doğan Karabo, yazar, yönetmen ve bazen komedi sanatçısı olarak çalışıyor. Kısa filmi "What Did You Dream?", dünya çapında çeşitli kısa film festivallerinde gösterildi ve Durban Uluslararası Film Festivali 2021'de En İyi Afrika Kısa Filmi ödülünü kazandı. İlk uzun metrajlı filmi şu anda yapım aşamasındadır. Karabo, Berlinale Talents ve Toronto Uluslararası Film Festivali Yazarlar Stüdyosu 2021 mezunudur.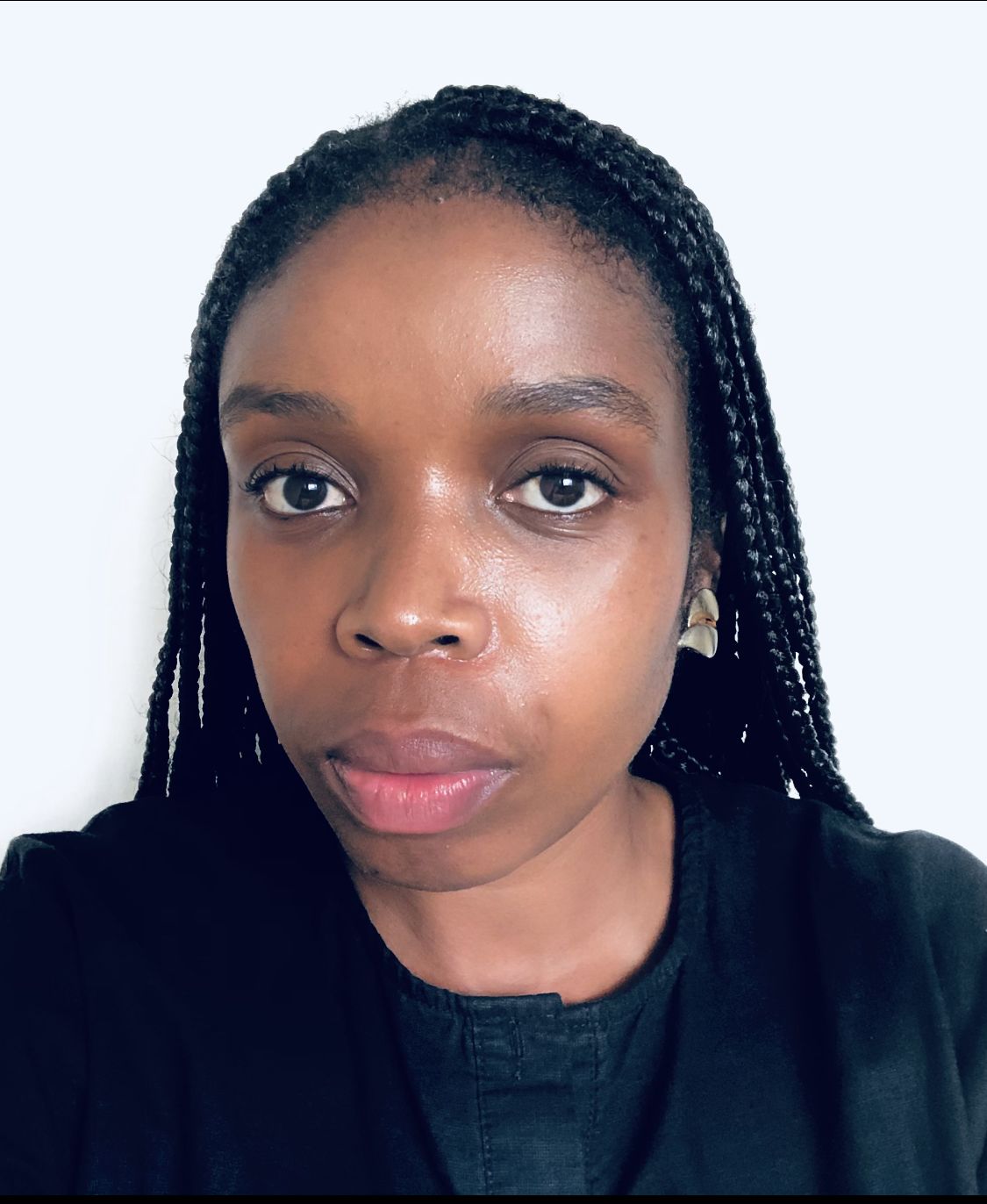 Lesedi Mogoatlhe
Mentor

.


Lesedi is a writer and director with over fifteen years of experience in the South African film and television industry. Her work focuses on family, health, memory and gender. She spent over a decade with the Children's Radio Foundation which trains youth in storytelling and radio production. She has also established Story Oracle which produces content that promotes social wellness and offers mentorship and creative coaching for individuals, projects and organisations.
.
.
Lesedi, Güney Afrika film ve televizyon endüstrisinde on beş yıldan fazla deneyime sahip bir yazar ve yönetmendir. Çalışmaları aile, sağlık, hafıza ve cinsiyet konularına odaklanmaktadır. Gençleri hikaye anlatıcılığı ve radyo prodüksiyonu konusunda eğiten Çocuk Radyosu Vakfı'nda on yıldan fazla süre çalıştı. Sosyal sağlığı teşvik eden içerikler üreten; bireyler, projeler ve kuruluşlar için mentorluk ve yaratıcı koçluk hizmeti veren Story Oracle'ı kurdu.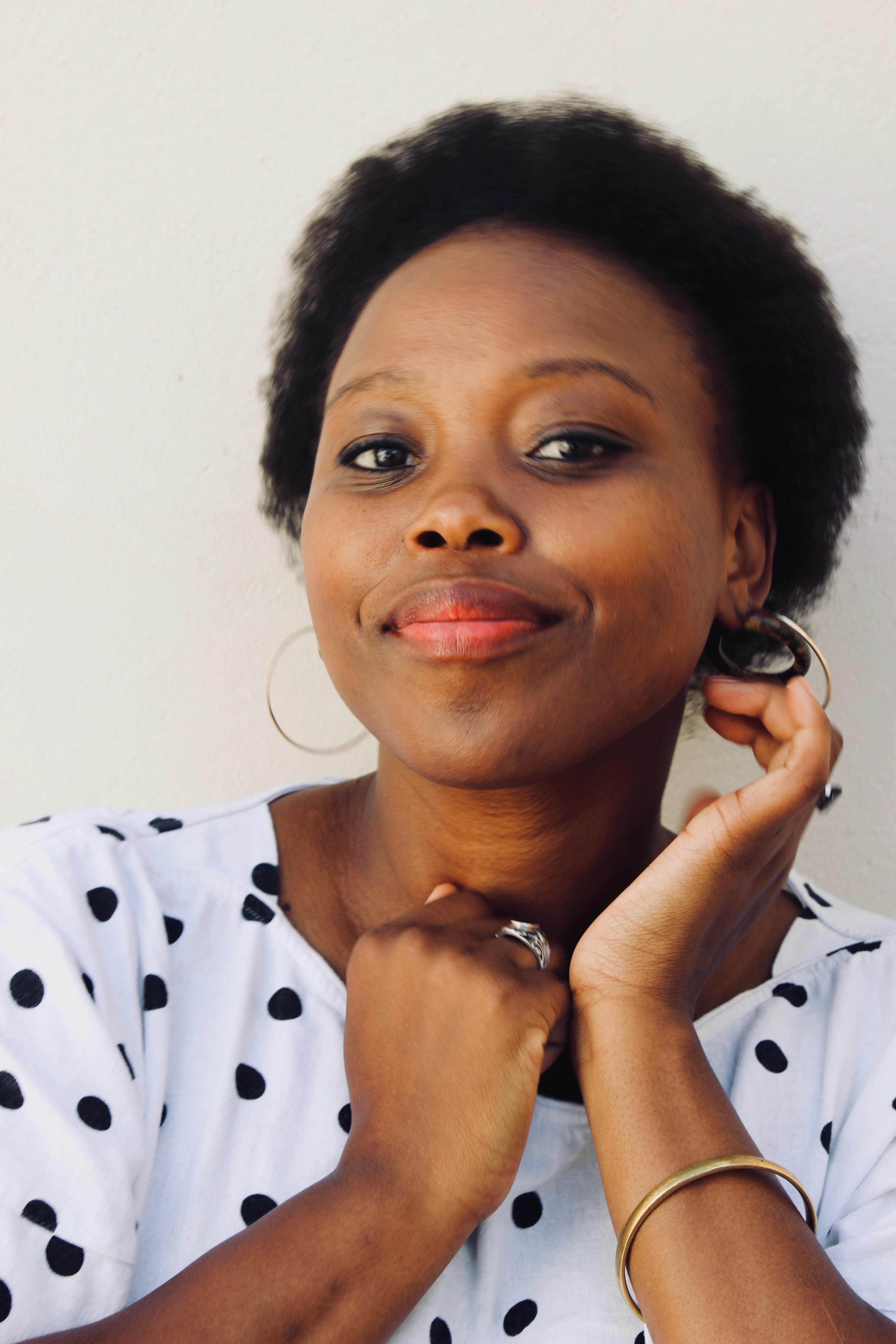 Monde Kawana
Mentor

.


Monde is a Zambian film producer and editor who works across Zambia and South Africa. She is also the City Producer of the 48 Hour Film Project Competition in Cape Town. She has lectured and mentored students under the DOCi Emerging Filmmakers Programme in South Africa and is now running a filmmaking course in Lusaka, Zambia called Behind The Lens.
.
.
Monde, Zambiya ve Güney Afrika arasında çalışan Zambiyalı bir film yapımcısı ve editördür. Aynı zamanda Cape Town'da düzenlenen 48 Saatlik Film Proje Yarışması'nın Şehir Yapımcısıdır. Güney Afrika'da DOCi Emerging Filmmakers Programı kapsamında öğrencilere ders verdi ve mentorluk yaptı. Şu anda Lusaka, Zambiya'da "Behind The Lens" adlı bir film yapım dersi yürütüyor.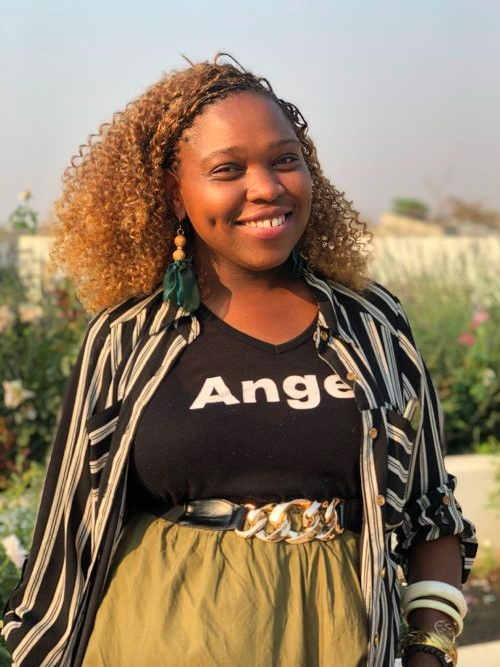 Nadine Cloete
Mentor

.


Nadine is a Cape Town based independent filmmaker whose work focuses on themes of identity and history. Her documentary Miseducation premiered on the New York Times Op-Doc site and IDFA and was created as part of the Why Poverty documentary series. Nadine's first feature documentary, Action Kommandant (which tells the story of liberation hero Ashley Kriel), has travelled across Africa, Europe, and USA. 'Address Unknown' is her first feature based on Apartheid forced removals of District 6 which won the Audience Choice Award at the Durban International Film Festival. She is currently working as the Acting Nonfiction Manager at the National Film and Video Foundation in South Africa.
.
.
Nadine, çalışmaları kimlik ve tarih temalarına odaklanan Cape Town merkezli bağımsız bir sinemacıdır. "Miseducation" adlı belgeseli New York Times Op-Doc sitesinde ve IDFA'da gösterildi ve "Why Poverty" belgesel dizisinin bir parçası olarak üretildi. Nadine'in ilk uzun metrajlı belgeseli "Action Kommandant" (kurtuluş kahramanı Ashley Kriel'in hikayesini anlatıyor), Afrika, Avrupa ve ABD'de gösterildi. "Address Unknown", Durban Uluslararası Film Festivali'nde İzleyicilerin Seçimi Ödülü'nü kazandı. Halen Güney Afrika'daki Ulusal Film ve Video Vakfı'nda çalışmaktadır.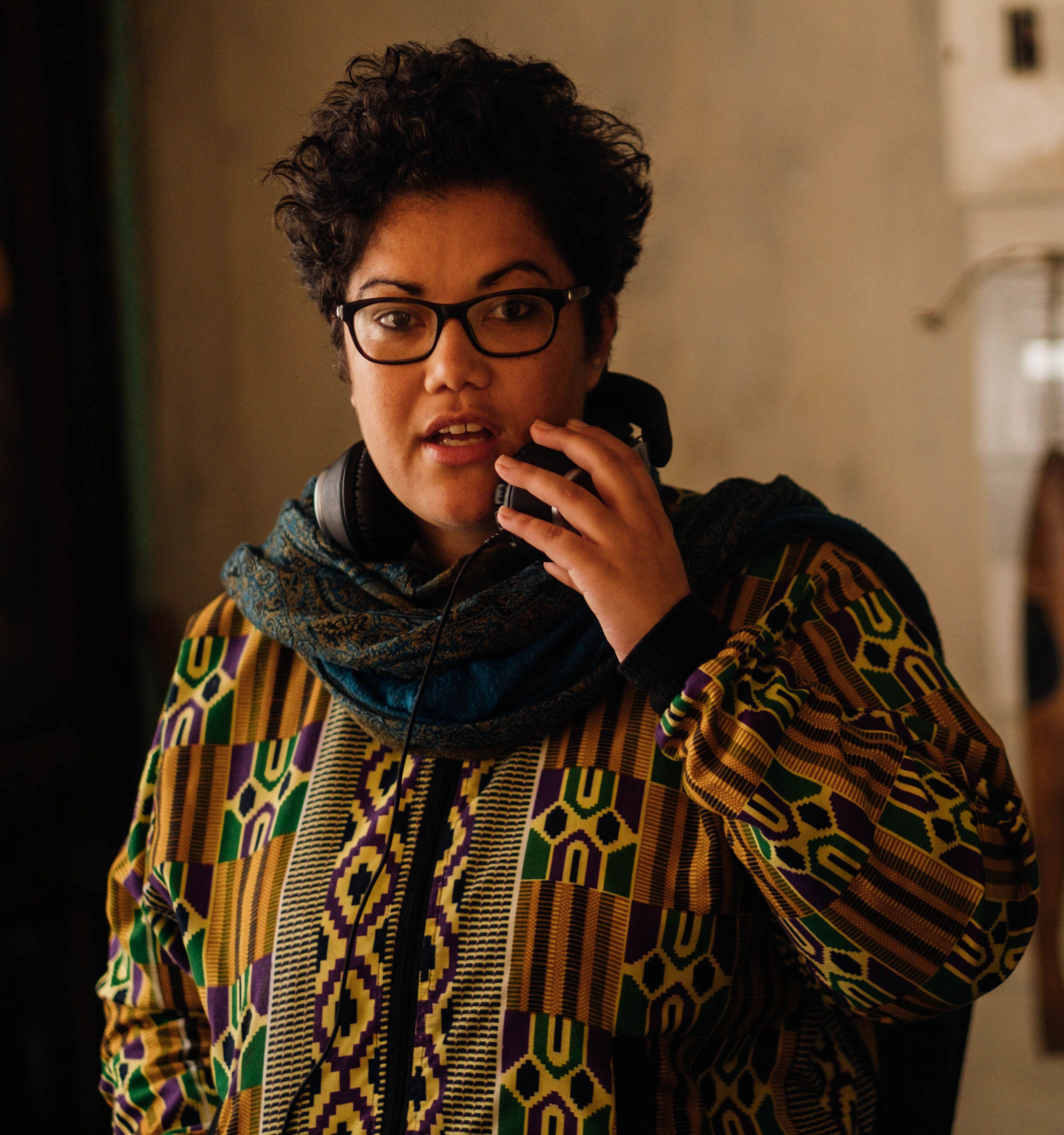 Melany Fuma
Master

.


Melany is a trained script supervisor who works in continuity on international and local film and TV projects. Some of the projects she has worked on include Long walk to Freedom, Kite andOutpost 37. Melany has also lectured in film producing and lectures on Script Supervision alongside her work in transformation in the Film and TV industry in South Africa.
.
.
Melany, uluslararası ve yerel film ve TV projelerinde çalışan bir senaryo süpervizörüdür. Çalıştığı projeler arasında "Freedom", "Kite" ve "Outpost 37" yer alıyor. Melany, Güney Afrika'daki film ve televizyon endüstrisindeki dönüşüm çalışmalarının yanı sıra film yapımcılığı ve senaryo denetimi üzerine dersler verdi.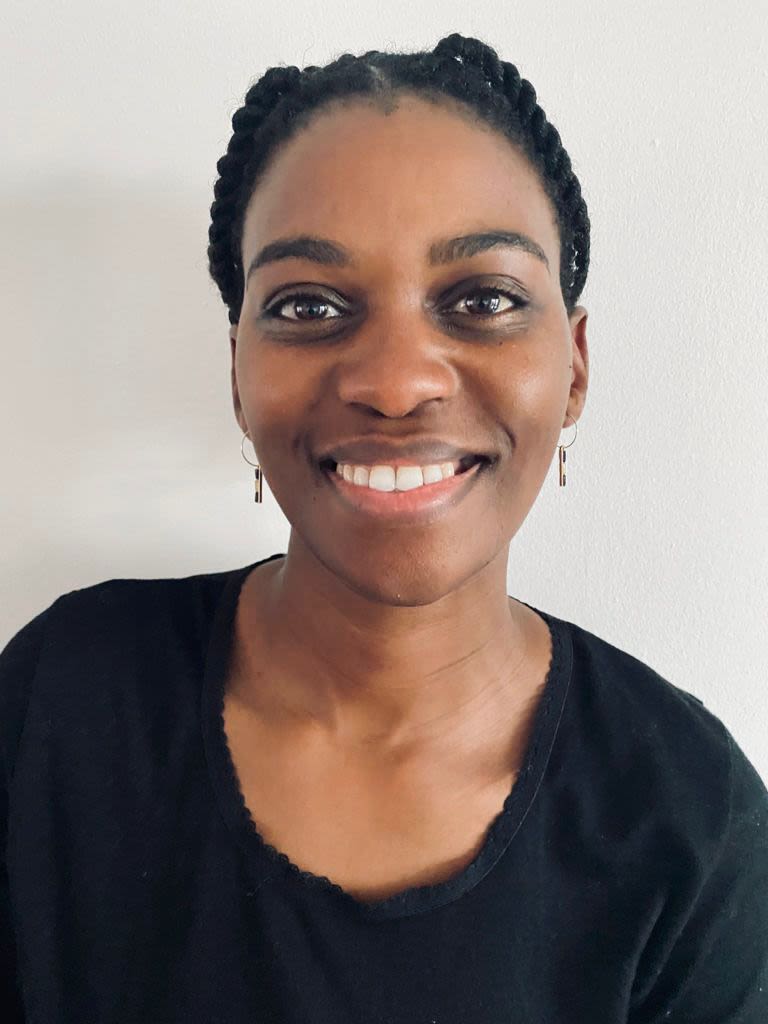 Kurt Orderson
Master

.


Kurt is an award-winning filmmaker who spends his time living and working between Cape Town and Baltimore, USA. He has directed eleven feature-length documentary films, shot between five continents and directed more than 20 shorts. His films serve as a creative teaching methodology by making use of historical, archival, political, and transnational solidarity traditions. His work explores unknown stories, asking critical questions to create new narratives in impermanent settings.
.
.
Kurt, Cape Town ve Baltimore, ABD arasında yaşayan ve çalışan ödüllü bir sinemacıdır. Beş kıtada çekilmiş 11 uzun metrajlı belgesel film ve 20'den fazla kısa film yönetti. Filmleri, tarihsel, arşivsel, politik ve çok uluslu dayanışma geleneklerinden yararlanarak yaratıcı bir öğretim metodolojisi sunuyor. Çalışmaları bilinmeyen hikayeleri araştırıyor, yeni anlatılar yaratmak için kritik sorular soruyor.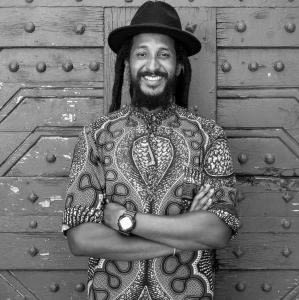 Can Candan
Mentor

.


An independent documentary filmmaker and academic, Can received his BA in Cinema & TV from Hampshire College (USA) in 1992 and his proficiency in Films & Media Arts from Temple University (USA) in 1999. He lectured at Bilgi University serving as the Cinema & TV department chair for four years. Can has been teaching Film Studies in Western Languages ​​and Literature for the past 14 years. His award-winning documentaries "Duvarlar-Mauern-Walls" (2000), "3 Hours"(2008) and "My Child" (2013) continue to be screened in Turkey and abroad. Can is currently working on his fourth feature documentary "Nuclear Alaturka."

.
.
Bağımsız belgesel sinemacı ve akademisyen Can Candan, Sinema Televizyon lisans derecesini 1992 yılında ABD'de Hampshire College'dan, film ve medya sanatları sanatta yeterlik derecesini 1999 yılında ABD'de Temple University'den almıştır. 2000-2005 yılları arasında Bilgi Üniversitesi Sinema Televizyon Bölümü'nde öğretim görevlisi olarak çalışmış, dört sene bölüm başkanlığı yapmıştır. Daha sonra Sabancı Üniversitesi'nde ders veren Candan, 2007 yılında Boğaziçi Üniversitesi akademik kadrosuna dahil olmuş, 14 yıldır Batı Dilleri ve Edebiyatı Bölümü bünyesindeki Film Çalışmaları Programı'nda ders vermektedir. Üniversite dışında birçok atölye çalışmasına da eğitmen olarak dahil olmuştur. Ödüllü uzun metraj belgeselleri "Duvarlar-Mauern-Walls" (2000), "3 Saat: bir ÖSS belgeseli" (2008) ve "Benim Çocuğum" (2013) yurt içinde ve yurt dışında gösterilmeye devam etmektedir. Candan, dördüncü uzun metraj belgeseli "Nükleer Alaturka" üzerinde çalışmaktadır.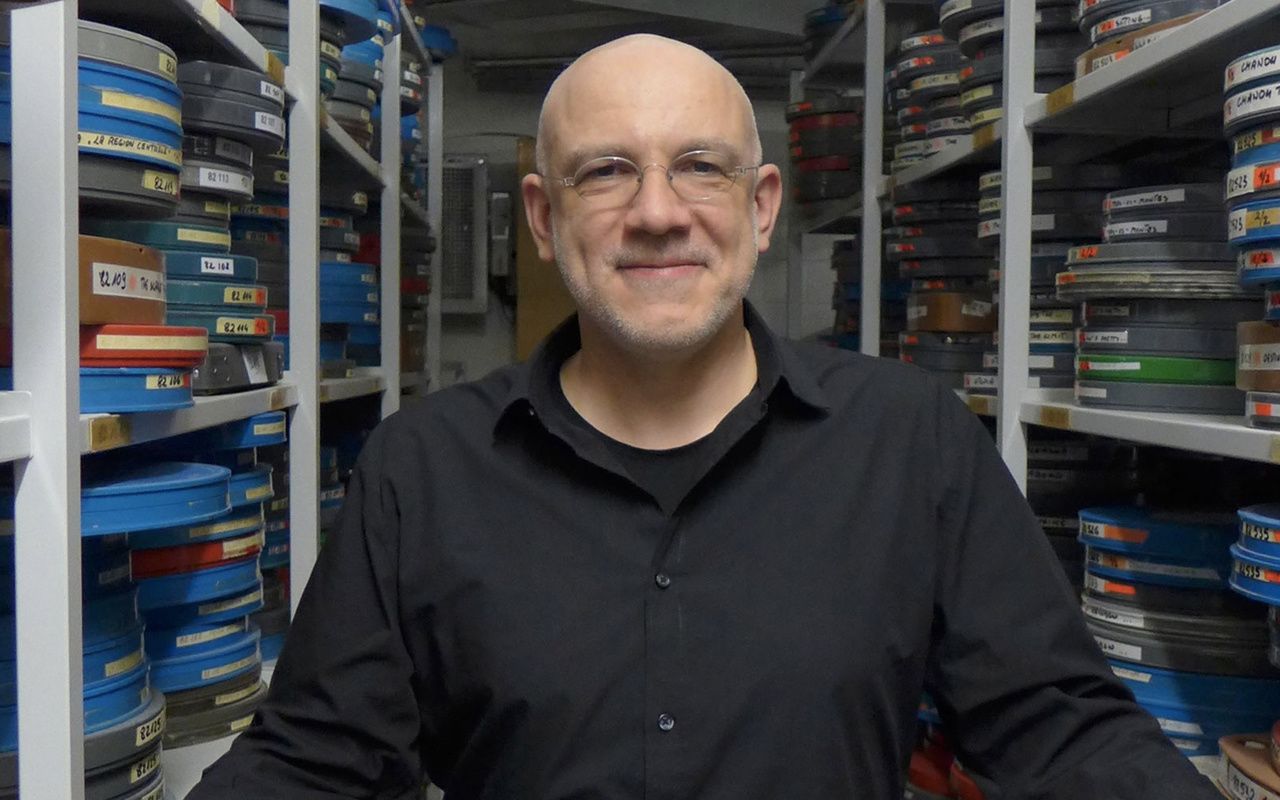 Volkan Işil
Mentor

.


Volkan graduated from the Dokuz Eylül Universitywhere he completed his master's degree in Film Design with a focus on Representations of Poverty and Gift Culture in Turkish Cinema from the 1990's to the present. His documentaries have been screened internationally at film festivals. Since 2019, he has been managing the pre-study, shooting & editing processes of content at the Center for Spatial Justice. Volkan continues his studies on poverty and cultural representations of poverty in Turkish cinema.
.
.
Volkan Işıl Dokuz Eylül Üniversitesi Güzel Sanatlar Fakültesi Film Tasarımı ve Yazarlık bölümünü bitirdi. Aynı üniversitenin Film Tasarımı bölümünde Yüksek Lisans eğitimini 90'lardan Günümüze Türkiye Sineması'nda Yoksulluk Temsilleri ve Armağan Kültürü çalışması ile tamamladı. Üretmiş olduğu senaryo ve belgesel çalışmaları birçok ulusal ve uluslararası festivalde gösterime girdi. Son iki yıldır Mekanda Adalet Derneği'nin belgesel, video-haber ve tanıtım içerikli çalışmalarının ön çalışma, çekim ve kurgu süreçlerini yönetmektedir. Işıl bir yandan da Türkiye sinemasında yoksulluk ve yoksulluğun kültürel temsilleri üzerine yaptığı çalışmalara devam etmektedir.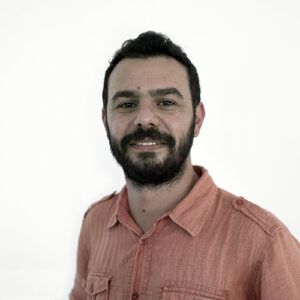 Berke Baş
Master

.


Berke studied International Relations in Istanbul and media education in New York. She co-founded the media company "InHouse projects" in New York in 1998 and worked as a producer and editor on various media projects including "Crossing Brooklyn' ', a one-hour documentary about three teenagers living in different neighbourhoods of Brooklyn. She currently lives in Istanbul, teaching at Istanbul Bilgi University's Cinema TV & Cultural Studies Graduate programs.
.
.
Berke, İstanbul'da Uluslararası İlişkiler, New York'ta ise medya eğitimi gördü. 1998'de New York'ta "inHouse projects" medya şirketinin kurucuları arasında yer aldı ve çeşitli medya projelerinde prodüktör ve editör olarak çalıştı. Bu projeler arasında, Brooklyn'in farklı mahallelerinde yaşayan üç yeniyetme üzerine bir saatlik bir belgesel olan "Crossing Brooklyn" de vardı. Şu anda İstanbul'da yaşayan sinemacı, İstanbul Bilgi Üniversitesi'nin Sinema Televizyon ve Kültürel İncelemeler yüksek lisans programlarında ders veriyor. "In Transit", yönetmenliğini yaptığı ilk Uzun metraj belgesel.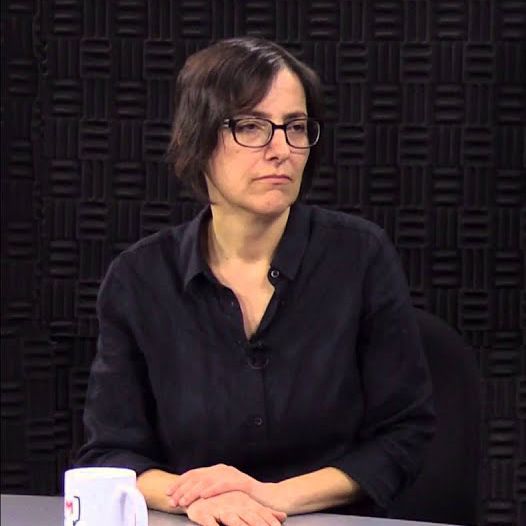 Meryem Yavuz
Master

.


Meryem studied cinema at Mimar Sinan Fine Arts University. In 2009, she was accepted to the Berlin Film Festival Talent Campu. She teaches cinematography at Bahçeşehir University as well as at Kadir Has University. Meryem is a member of the Cinema & Television Syndicate and the Cinematographers Association.
.
.
Meryem, Mimar Sinan Güzel Sanatlar Üniversitesi'nde sinema eğitimi gördü. 2009 yılında Berlin Film Festivali Yetenek Kampüsü'ne kabul edildi. Bahçeşehir Üniversitesi Fotoğraf-Video, Kadir Has Üniversitesi Radyo, Televizyon, Sinema bölümlerinde sinematografi dersleri verdi. Sinema Televizyon Sendikası ve Görüntü Yönetmenleri Derneği üyesidir.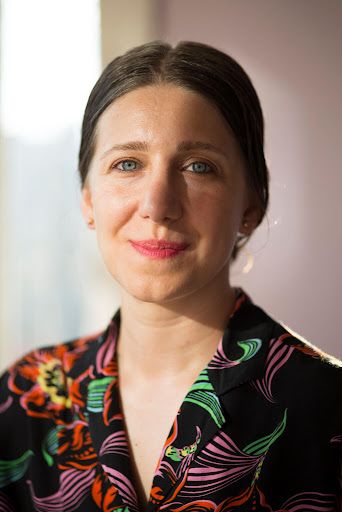 Suncem Koçer
Master

.


With a Bachelor's degree from the Department of Guidance and Psychological Counseling at Boğaziçi University, Suncem completed her Masters in Anthropology at the University of Arkansas (USA) and holds a PhD in Anthropology from Indiana University. She teaches at Kadir Has University, Istanbul.
.
.
Lisans derecesini Boğaziçi Üniversitesi Rehberlik ve Psikolojik Danışmanlık bölümünden alan Suncem Koçer, yüksek lisansını Arkansas Üniversitesi'nde (ABD) Antropoloji dalında tamamladı. Doktora derecesini Indiana Üniversitesi'nde Çift Ana Dal olarak İletişim & Kültür ile Antropoloji bölümlerinde tamamladı. Kadir Has Üniversitesi İletişim Fakültesi'nde öğretim üyesi olarak çalışıyor.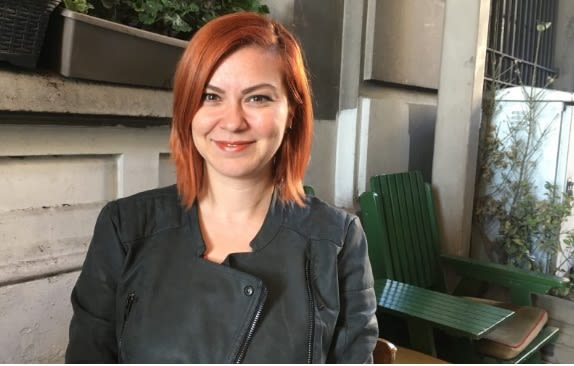 Beste Yamalioğlu
Master

.


Beste graduated from Bogazici University, Istanbul. She completed her Masters in Philosophy at Bogazici University. Beste works as the coordinator of 'Meetings on the Bridge' at the Istanbul Film Festival and is the co-founder of Ehemm Productions where she produces and consults on upcoming projects. She was selected to attend the 20th Sarajevo Talents Producers program and attended the 2016 MFI Training for Script Editors forum.
.
.
Beste, Boğaziçi Üniversitesi Felsefe Bölümü mezunu. Yüksek lisansını yine Boğaziçi Üniversitesi Felsefe Bölümü'nde tamamladı. 2012 yılından beri İstanbul Film Festivali'nin ortak yapım marketi olan Köprüde Buluşmalar'da koordinatör olarak çalışıyor. 20. Saraybosna Film Festivali kapsamında düzenlenen Sarajevo Talents'ın yapımcılık bölümüne seçildi ve katıldı. 2016 yılında Akdeniz Film Enstitüsü (MFI) Senaryo Atölyesi'ne asistan eğitmen olarak katıldı ve Oscar ödüllü senarist Christina Lazaridi ile çalıştı. Şimdiye kadar 4 kısa filmin yapımcılığını üstlendi, filmler ulusal ve uluslararası film festivallerinde gösterildi ve ödüller kazandı. Yapımcılık ve danışmanlık yaptığı Ehemm Prodüksiyon'un kurucularından biri.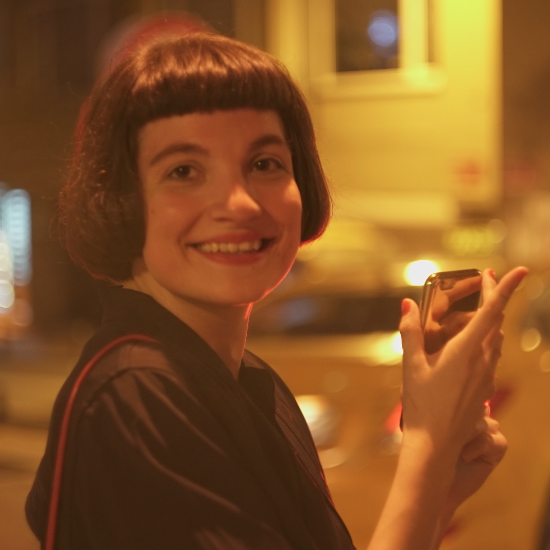 For more information send an email to crew01@berthaspacesmobifest.org.
Whether you're interested in our emerging community of activists and storytellers, or the Bertha House project more broadly, submit your email address and consent here to join our mailing list.
Image Credits
Nobesuthu Beya