Bertha House
 Connecting activists to resources, space and each other.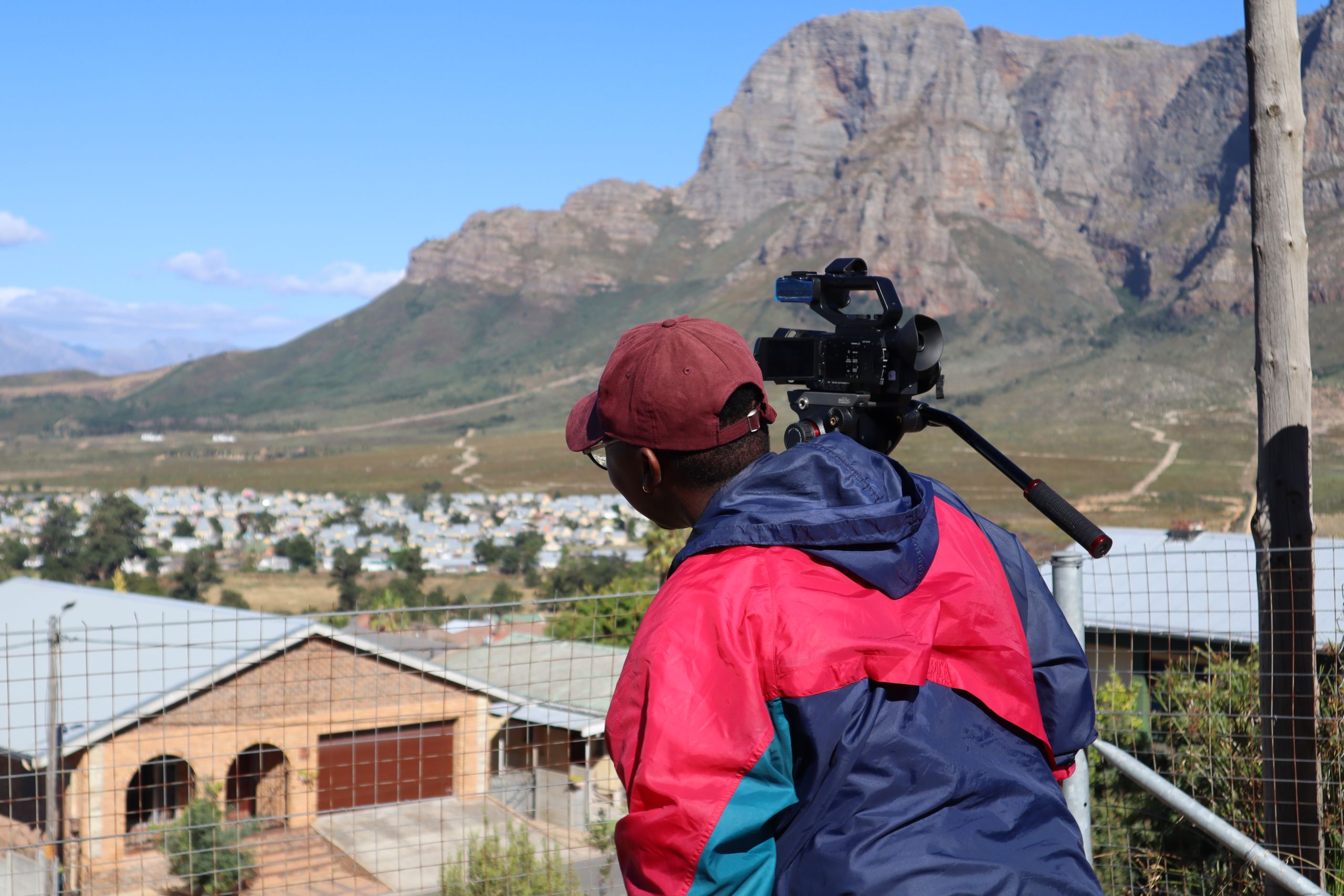 About Bertha House
Our vision is to become a globally connected neighbourhood resource for people and groups working to create a better world. We aim to achieve this by providing resourced space to activists, storytellers, educators, artists and anyone committed to creating more just societies. Our recently refurbished building with 2 000 m² of floor space is located in Cape Town, South Africa, in the centrally-located Mowbray neighbourhood.

Bertha House is funded and managed by Bertha Foundation - a global human rights foundation that supports activists, storytellers, and lawyers working to bring about social and economic justice and human rights for all. Bertha House joins a network of global Bertha Spaces serving this same purpose.


OPEN CALL:
BERTHA SPACES MOBIFEST 2021

Overview
Bertha Spaces Mobifest is a week-long international convening set for November 2021 that will explore how visual storytelling and mobile technology can be used together to advance social change. It will be jointly hosted between two hubs in the Bertha Spaces network - Bertha House in Cape Town (South Africa) and Postane in Istanbul (Turkey) - taking place within these spaces and broadcast to a global audience online.
As part of this event, Bertha House will be supporting 10 people in South Africa to compile short films designed for mobile phone users. These films will be screened at the festival and made available for distribution more widely.  Applicants can be filmmakers, social media content generators or any social actor with some experience and interest in using storytelling, film, and digital media to advance social change. 
How Will it Work? 
10 people from South Africa and 10 people from Turkey will be selected from this open call for proposals which opens on 11 August 2021 and closes at Midnight on 05 September 2021.  Successful applicants will be notified by 10 September 2021.

Each filmmaker will receive $1,000 to go towards producing a short film of no longer than 5 minutes that must relate to the theme for this year: Solidarity Spaces (read more about this below). 

During the 8-week production period (20 September 2021 to 15 November 2021) filmmakers will receive support and mentorship from an experienced filmmaker, access to masterclasses and training, and peer support through other filmmakers in the group. 

Filmmakers will have access to experienced videographers who can assist with sound and video editing and translations for the finished product. 

At the end of the production period films will be screened at Bertha Spaces Mobifest (from 19 November 2021 to 26 November 2021), and filmmakers will discuss their work and lessons with other filmmakers in the cohort in online panel discussions and other events. 

Films produced in the mobifest will be distributed widely to promote the people, the transformative message and the spaces profiled in the film.
This Year's Theme: Solidarity Spaces
Bertha House, Postane and Bertha Foundation all believe that physical spaces can hold unique transformative power when they are used to bring diverse people, groups and communities together to advance social change.
Solidarity Spaces aims to showcase a diverse range of transformational physical spaces -  encountered both in daily life and in extraordinary settings - that bring people together to advance a larger social project or cause. Solidarity Spaces can be conceptualized in different scales, from micro-level interventions to larger spatial practices, from civic activities to more organizational structures. 
Applicants will apply with a visual story that portrays a space that for them represents a powerful and inspirational example of a "Solidarity Space". It could be a local meeting hall, a community kitchen, a land occupation, a clinic, or even a bus stop - we're interested in any project that shows how physical space is being used by people or groups as a force for good. 
One important element for the selection criteria will be to have a complete storyline in the short film, that focuses on one chosen location.

Application Eligibility
This opportunity is for both early-career and experienced filmmakers and storytellers who are working for - or wanting to use their skills for - social change.  

Anyone with basic film-making experience can apply - we aim to select a mixed cohort that celebrates diversity and different levels of experience. 

Applicants with a personal or professional connection to the space they wish to profile will be strongly preferred.  

Filmmakers are welcome to apply with any kind or genre of film (including animation).

The short films that will be produced over the course of the 8 weeks must be suitable for viewing on a mobile phone - designed for social media (including Youtube, Twitter, Instagram, Facebook, TikTok) or messaging platforms (such as Signal, Whatsapp, Telegram, etc). 

Applicants will be asked to list their preferred social medium platform when applying, and their chosen format should suit this platform. 

Film proposals must speak to the theme (Solidarity Spaces). 

The short films that will be produced over the course of the 8 weeks must be a maximum of 5 minutes long but can also be shorter depending on the platform being used.

Over the 8-week period filmmakers will be expected to participate in at least three of the planned training sessions, attend weekly mentorship calls, and join group progress discussions to provide peer support to other filmmakers in the cohort. 

Films made in the filmmaker's local language will be accepted.

At the end of the 8 weeks, filmmakers will submit a final cut. Subtitling and basic final mix will be provided by Bertha House and Postane with editorial input from filmmakers.

All short films produced will be distributed widely and in keeping with a creative commons license.  
.
Application process
You may want to prepare your submission documents and / images before you click on the link to apply.  To view the application requirements, please click here . Please note, this is for reference only. All applications should be submitted using the link to the form below.
Apply here to begin your application process. 
Please contact activism@berthafoundation.org if you have any problems completing the form. 
Whether you're interested in our emerging community of activists and storytellers, or the Bertha House project more broadly, submit your email address and consent here to join our mailing list.
Image Credits
Nobesuthu Beya;
Nobesuthu Beya;
Gavin Silber;
Elroi Sze Ning