The Community Garden
In 2018, two Bertha initiatives collaborated on a community food garden in an area that faces growing food insecurity and crippling unemployment. The cooperative initiative flourished, igniting a love for gardening and encouraging community cohesion.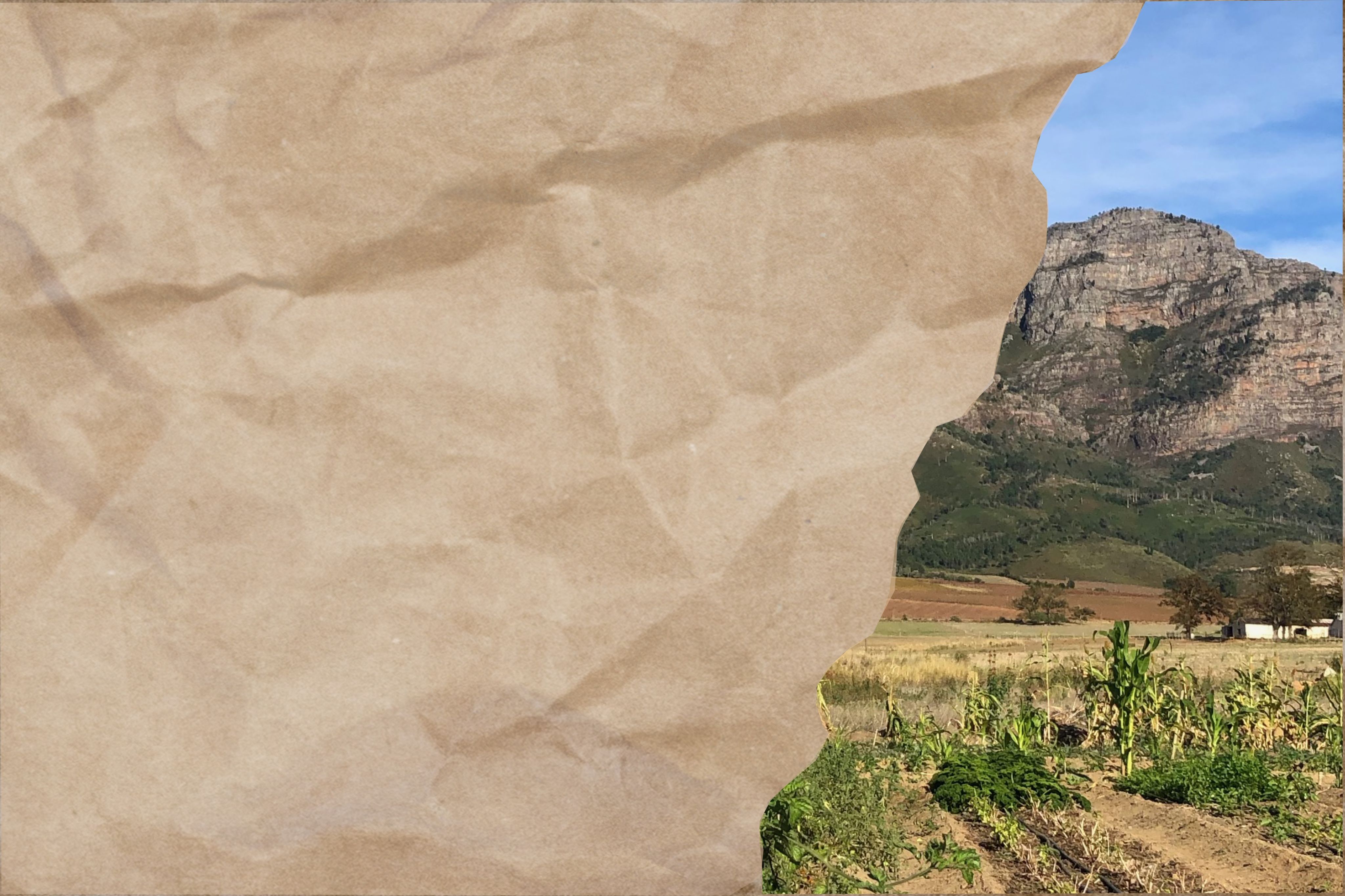 In 2015, the Bertha Retreat at Boschendal Farm opened its doors. Bertha Retreat facilitates meeting space for Bertha- supported social justice organizations. Down the road, the Dwarsrivier Valley Community Advice Office (CAO) – seed- funded and supported by Bertha since 2016 – provides legal advice and support to local farmworker communities. Employees of both initiatives have watched the increasing and pernicious effects of hunger in these communities, alongside an absence of food gardens in a valley rich with land accessible only to an elite few.
Operating in the Dwarsrivier Valley, one of the most beautiful and fertile agricultural valleys in South Africa, CAO and Bertha Retreat felt the effects of poverty and lack of opportunities here. During the past decade, this area has acutely felt the impact of droughts. In the last decade temperatures have risen by 0.5 degrees Celsius and are projected to rise by a further 1 degree Celsius in the coming decade. Drought has already affected food production, and since the COVID-19 outbreak, the Stellenbosch area, located in the valley, also experienced a staggering 34% increase in food prices.
This situation and a love for gardening led to a decision between Bertha Retreat and CAO to co-create a garden run by and for the farmworkers and the local community.
The "how" of planting and operating a food garden for numerous beneficiaries came, unexpectedly, from Spain. In August 2019, on a Bertha-supported Impact Opportunity Fund trip to Barcelona, a group of housing and land activists from Cape Town, that included CAO employees, visited Can Masdeu. Can Masdeu is an old leper hospital occupied 18 years ago by a small group of anarchists as an experiment in self-reliance. Key to its occupants' survival was a food garden where occupiers worked a few hours per week in exchange for vegetables. Inspired by the spirit of this communal approach, CAO employees took what they learned home.
Meanwhile, the team at the Bertha Retreat had begun discussions around growing seasonal vegetables. Lerato Sitole, the Retreat's co-manager, had visited Sweden to join the Chef's Manifesto: a global organization by chefs, for chefs, advocating for food security and working closely with communities, farmers and food producers and distributors.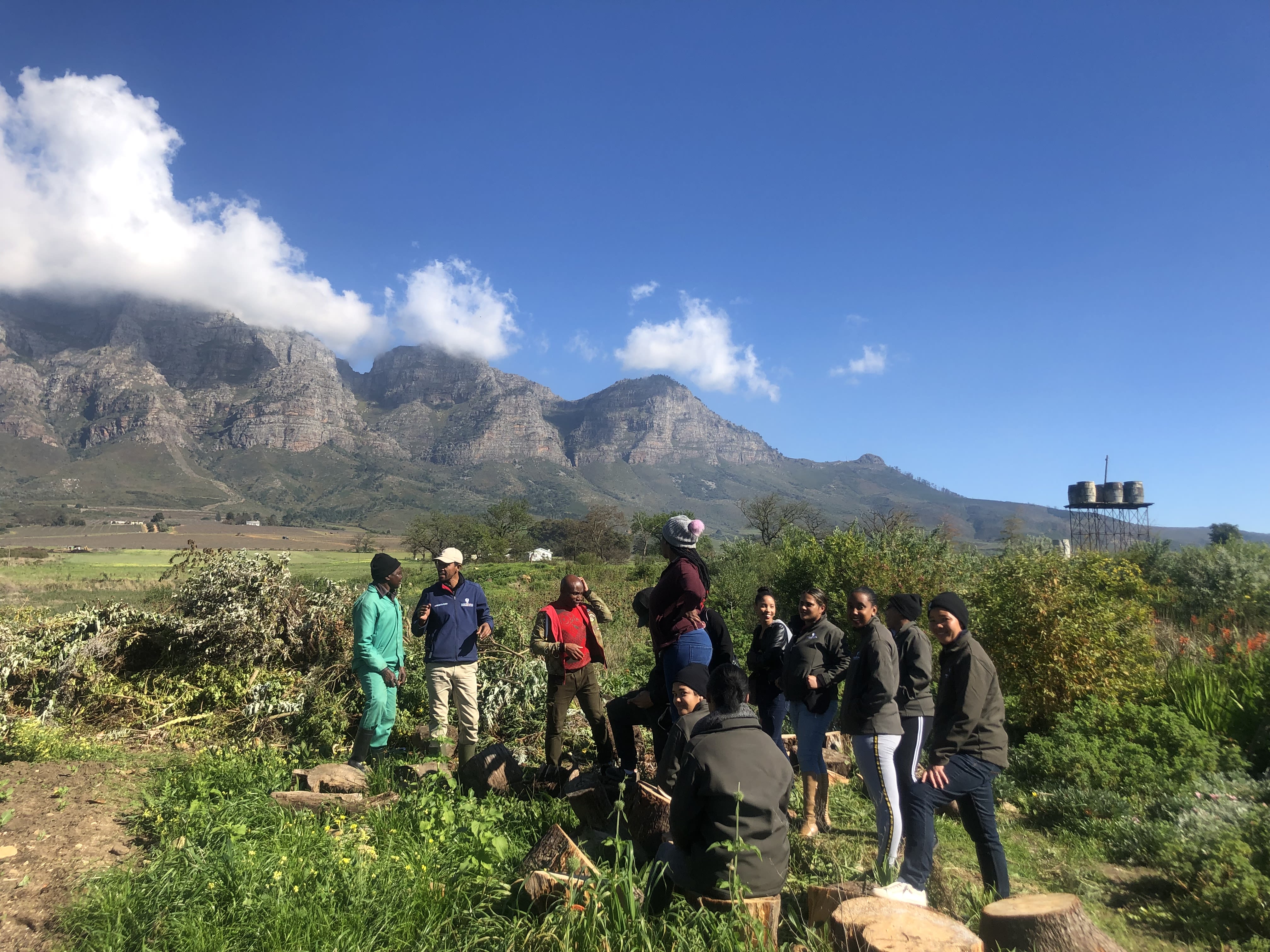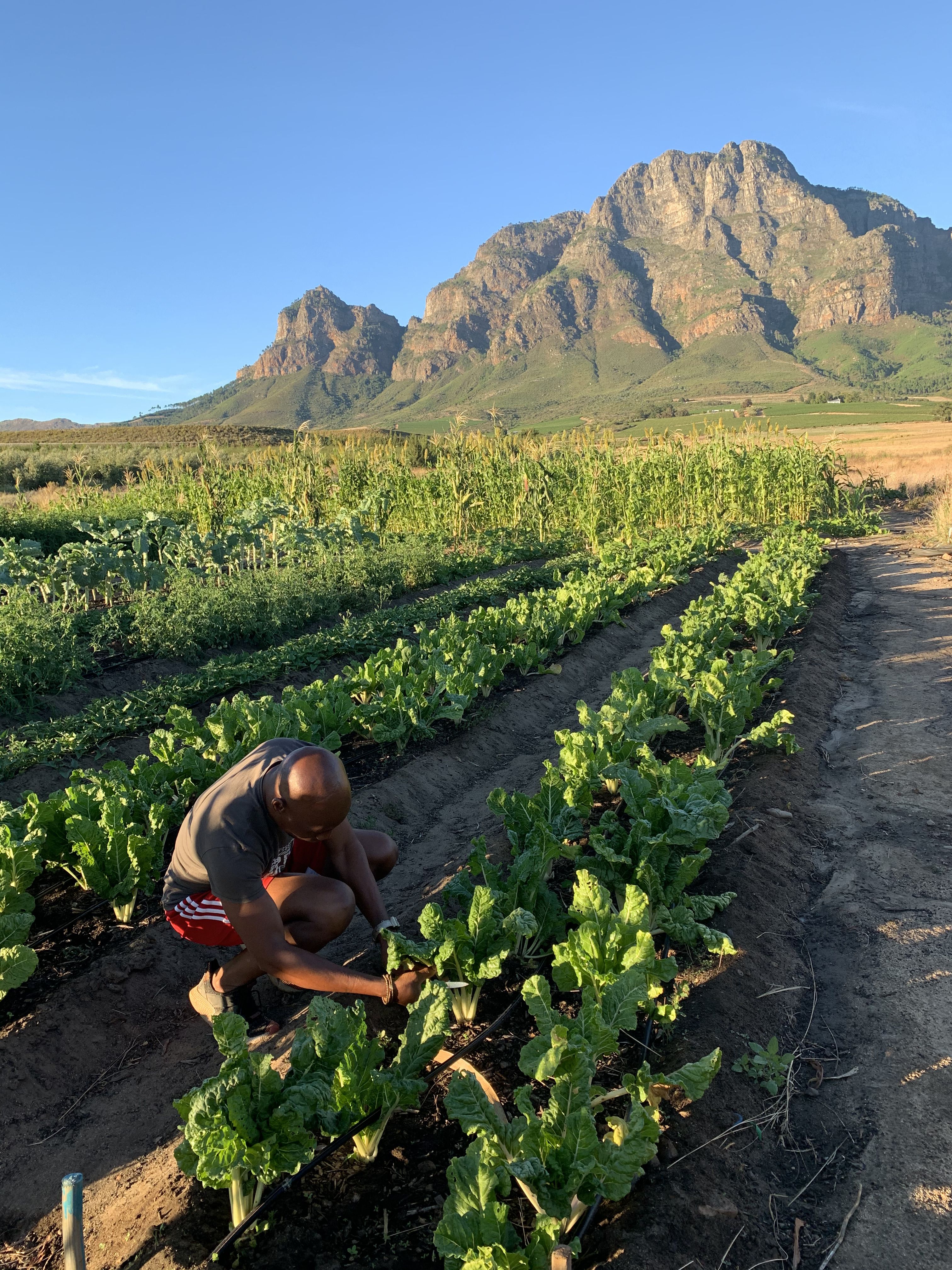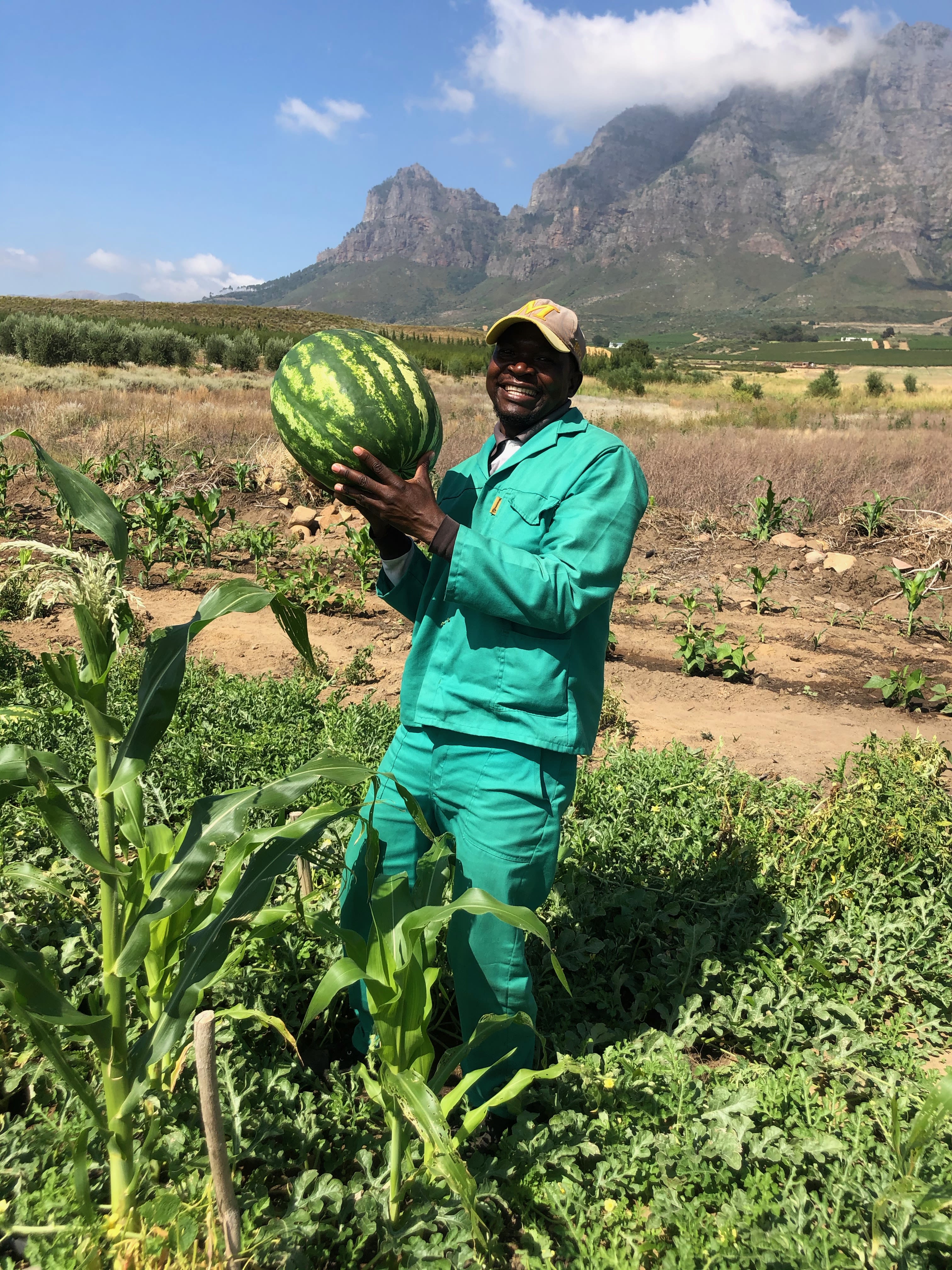 Item 1 of 3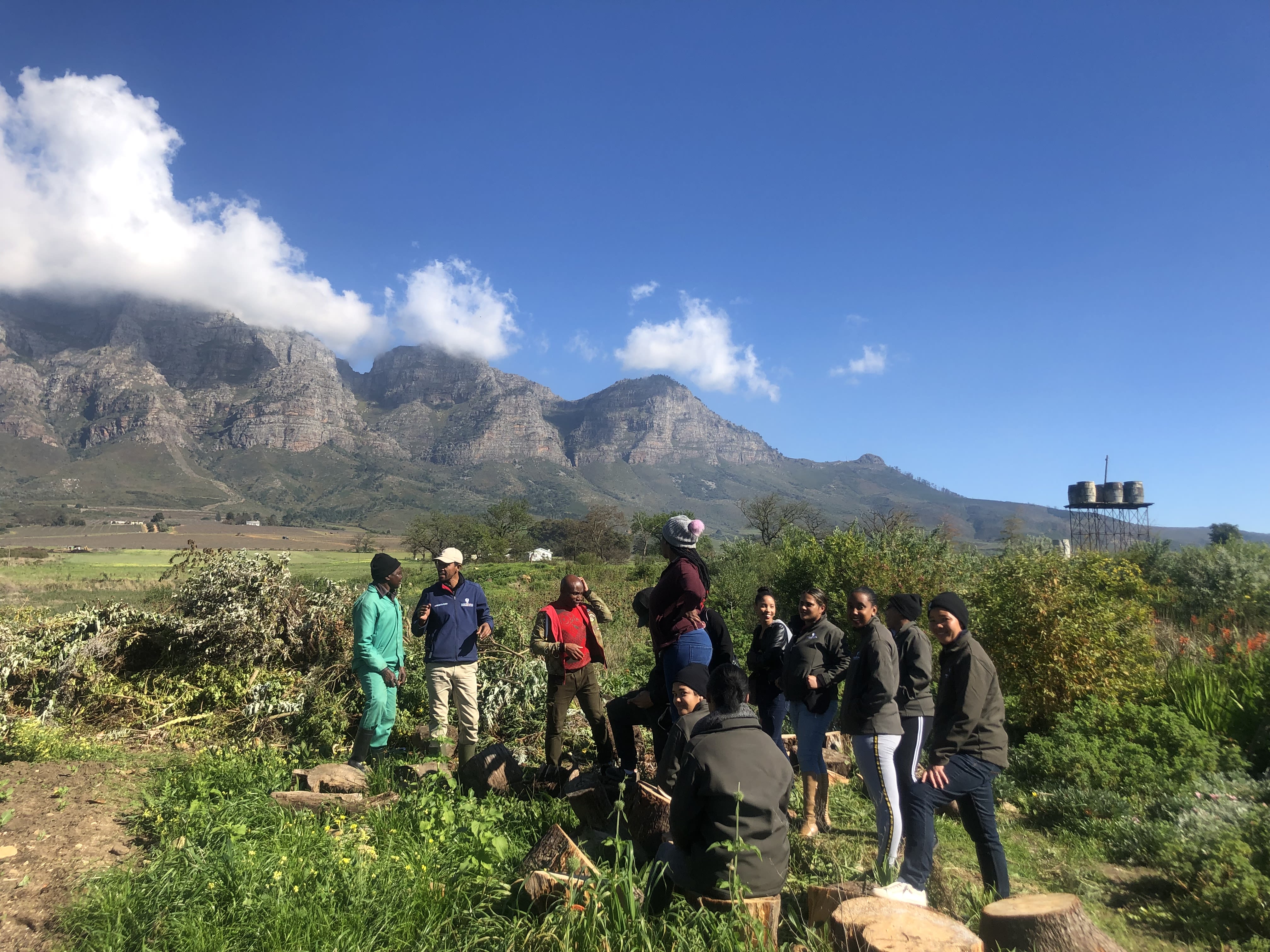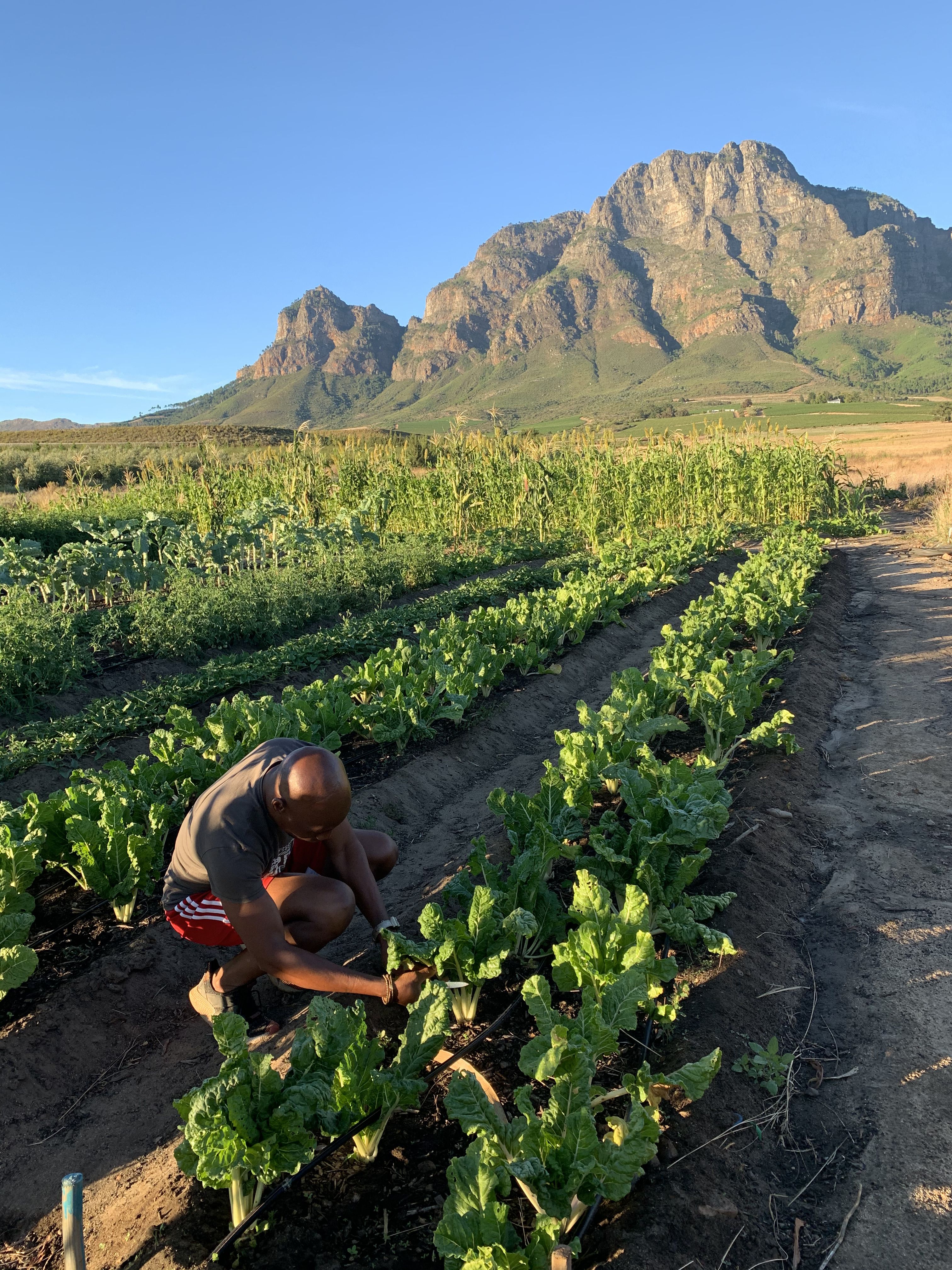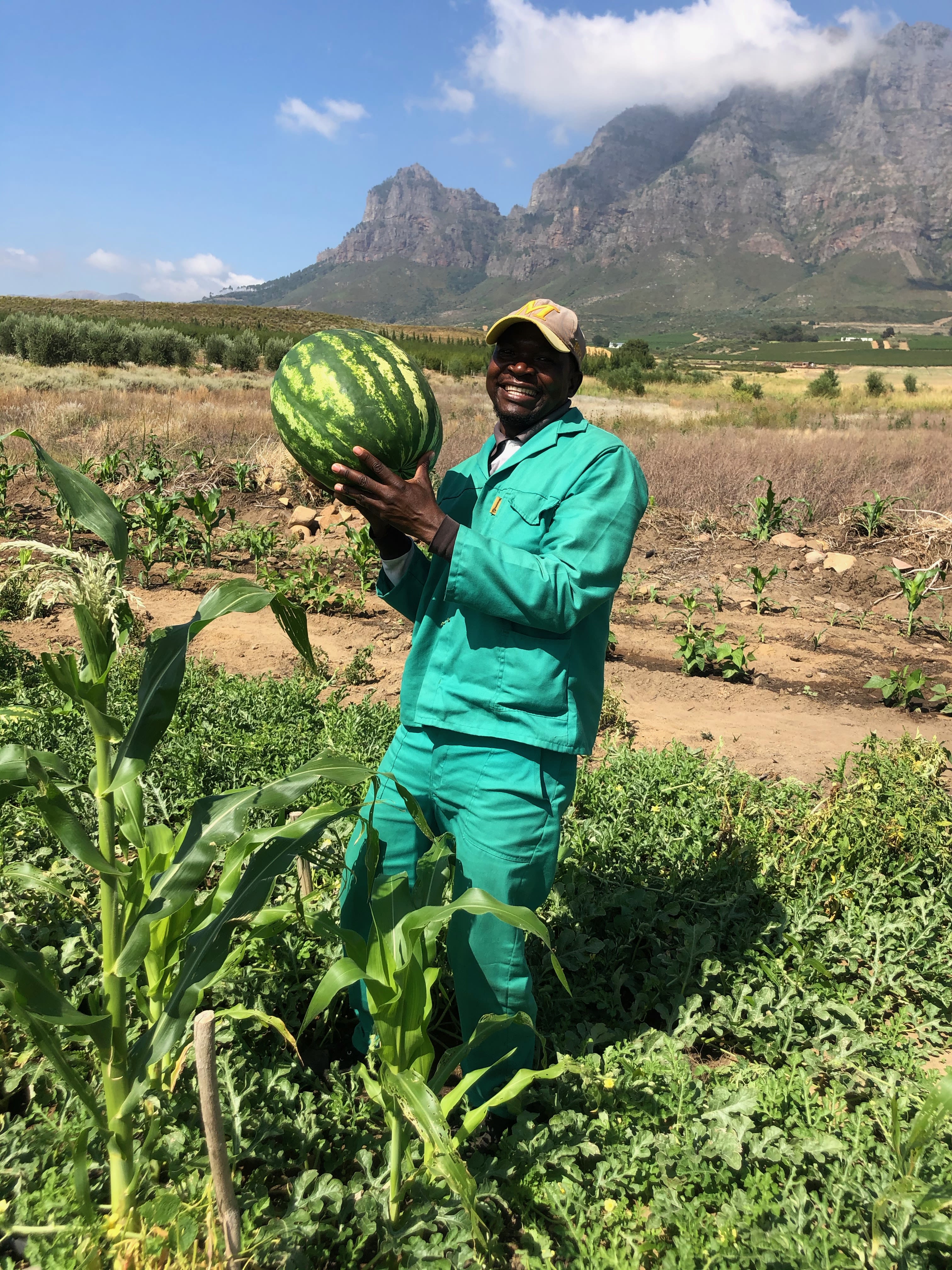 CAO staff and the Retreat management discussed the concept of a shared communal garden. The garden would provide vegetables to the kitchen at the Retreat in exchange for the use of a piece of fallow land on Boschendal Farm to establish its first community-based participatory food garden. The principle was that those who put in the labor would reap the rewards. The participants chose one vegetable each and agreed to give half of each harvest to the kitchen while the other half could be taken home. It was agreed that the garden team would earn a small stipend, paid by CAO, in exchange for establishing the beds and germinating the seedlings. It was also decided that pesticides wouldn't be used for insect control.
The first meeting between CAO, the Retreat staff and the garden and maintenance workers – all migrant workers from Zimbabwe – had an enthusiastic energy. Twelve workers, mainly women, committed to the labor necessary to start the garden. The head of the kitchen at the Retreat came with a basic list of vegetables needed: tomatoes, chilies, spinach, kale, cucumbers, sweet potatoes and herbs. Philemon Fatini, manager of the garden team, took the lead, saying, "No self- respecting food garden is without corn and sugarcane."
The community food garden provided a healthy crop of onions, sweet potatoes, watermelons and other vegetables and herbs for two seasons. It had a positive impact on the diet of at least 20 families. During the COVID-19 lockdown, the garden fed its beneficiaries, and the surplus vegetables were donated to a Bertha food-distribution initiative in the valley.
Successes from the first food garden led to a herb and medical garden at the Retreat, grown by the same team. With support from Bertha's COVID-19 Response Fund, CAO established a second food garden. This has led CAO to an exciting venture in which women growers are now participating in a Backyard Farms initiative to grow and sell chilies, aiming to replace the government's child grant with their own farming income.
The biggest impact of the garden, however, was how it strengthened social relationships across racial lines, at the same time undermining latent xenophobia against Africans from neighboring countries. The relationships built were the unexpected and extraordinary harvest from a garden on a piece of land previously covered with rocks and weeds.
Read more about the New Bertha Retreat here.
Are you an activist or investigative journalist interested in how our food systems can center people over profit? Find out more and apply here for the Bertha Challenge 2023 Fellowship!
CREDITS
Header image:

Photo 1: Meliny Swartz with chili plants outside her home in Lanquedoc. Photo: Anna Lusty

Photo 2: The community food garden's first planning meeting at Boschendal Farm. The meeting included hospitality workers, Dwarsrivier Valley Community Advice Office workers and landscape workers. August 2019. Photo: Pearlie Joubert

Photo 3: Harry Sitole working in the community garden, harvesting and cultivating. Image: Lerato Sitole

Photo 4: Landscaper and king of the food garden, Philemon Fatini, with one perfect watermelon. Image: Pearlie Joubert

Photo 5: Nelisa Pulo and Philimon Fatini harvesting spinach. Harvests were shared among members. Image: Pearlie Joubert

Author: Pearlie Joubert and Lerato Sitole

Editorial Consultant: Karen Frances Eng
This story was originally published in the Bertha Climate book and some of the information in this story may have changed since it was first published.