The Bertha Retreat
Planning for the new Bertha Retreat began in 2019, creating an opportunity to build sustainable and thoughtful buildings and practices.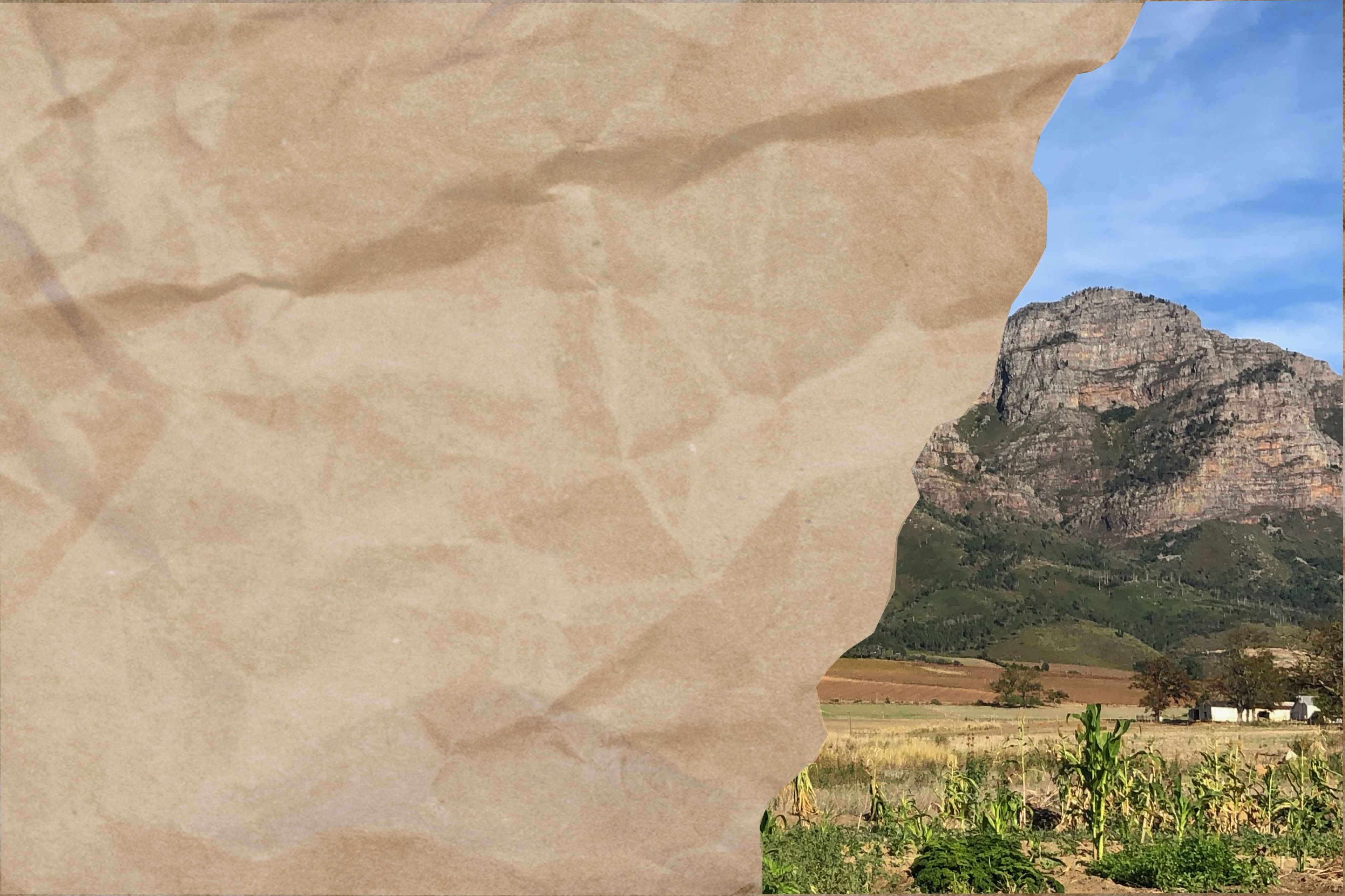 The Bertha Retreat, based at Boschendal Wine Farm in the Dwarsrivier Valley, South Africa, was created as a space where activists, lawyers, storytellers and community groups can work together to progress social and economic justice and equal rights for all. Bertha Retreat serves as a transformative space where people from different backgrounds can gather, align and work. The Retreat provides sanctuary for organizations and movements as part of a critical intervention towards furthering social justice.
Every year, the team has the pleasure of welcoming amazing groups to the Retreat to strategize, energize and have fun. Since opening its doors in 2016, the Retreat has hosted and supported more than 100 activist groups and workshops. Grantee guests have used the space to discuss and strategize around a range of issues, such as the rights of Indigenous communities, movement lawyering, grassroots activism, gender discrimination, freedom of expression and campaign building.
Additionally, the Bertha Retreat has held community celebrations of significant South African political public holidays and served as host to Bertha grantee Lalela, a community-led afterschool art project for at-risk youth that sparks creative thinking and awakens the entrepreneurial spirit.
Bertha team members and Retreat managers Harry and Lerato Sitole were excited about ways to make the Retreat a sustainable space. Both participated in the community food garden initiative and wanted to find ways to incorporate more community-driven and environmentally sustainable practices into Retreat operations. However, when the original Retreat was constructed, the Bertha team was not included in the design process. During three years of operating the Retreat, Lerato and Harry realized that the buildings were made using unsustainable building materials of very poor quality. The orientation of the buildings together with the harsh weather were never considered, causing yearly maintenance to be very expensive and difficult to sustain. Even more importantly, guests and staff had not been consulted about how to create a space that met their needs.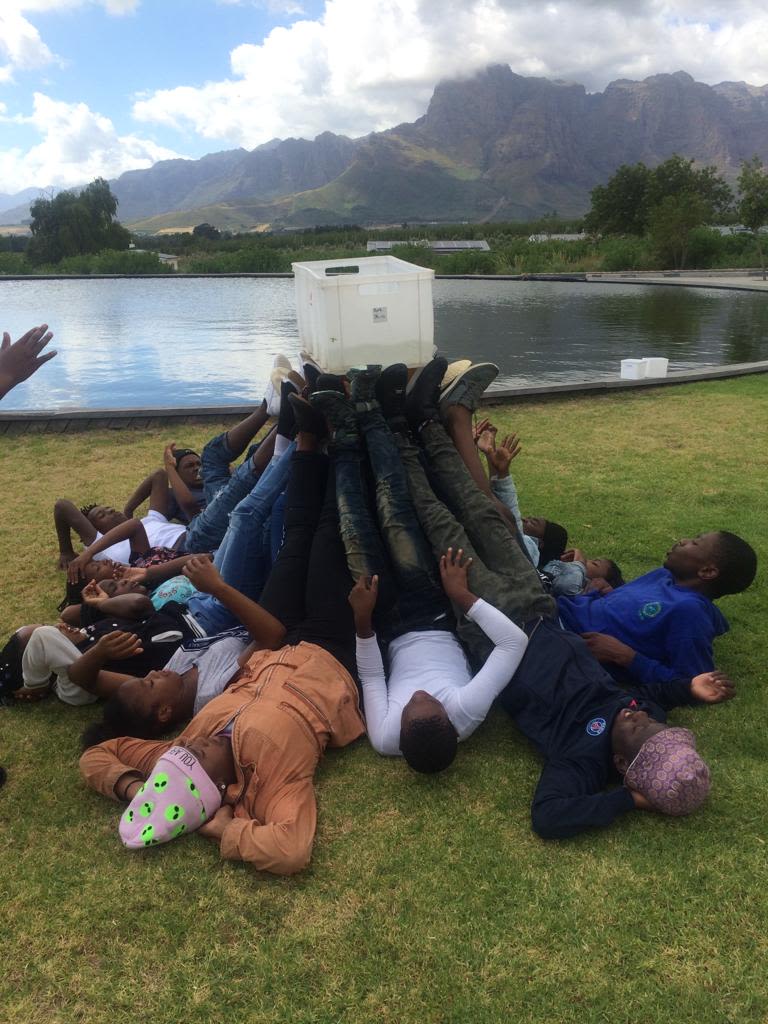 This led to the decision to create a new Retreat space for Bertha grantees in a different location on Boschendal Farm, and to take the opportunity to develop thoughtful practices that are both environmentally and financially sustainable. The goal: to implement an inclusive design process that gathered input from those who work in and use the space. For example, the housekeeping staff were surveyed and raised that linen closets needed to be located in each building so that staff would not have to walk 20 minutes in order to change linens. Grantee partners reported that gravel pathways were a challenge for participants with disabilities, and that the site desperately needed signage. In response, small improvements were immediately made to create the best environment for the serious and fun work of retreat.
With tight project deadlines, the Retreat managers had to consider how best to address the challenges, reduce costs and create an environmentally sustainable space.
When this project was introduced, the team realized that being conscious in the space they occupy is important. Working closely with heritage and environmental specialists was important. So was making sure that the team was employing locally and contracting with ethically-focused businesses. To this end, the planning team designed a vendor screening form to help identify ethical businesses with environmentally sustainable practices and strong diversity, equity and inclusion initiatives.
The team also had to make difficult decisions about when to weigh the importance of using the best environmental materials versus when to hire locally. At times, these were mutually exclusive decisions – highlighting the difficulty and complexity of an ethical approach to design and construction. There was not always a perfect answer, but it remained incredibly important to have the discussions and to be grounded and guided by a set of principles.
To create guiding principles, the team needed to define "sustainability." That meant planning who they would work with, how the community would be incorporated into the project, what social and environmental development goals they would prioritize and what materials they would choose. The point of this exercise was not to acquire a sustainability certificate. It was to help document the process for future Bertha Spaces and to ensure the theories behind the process and policies matched the implementation. If Bertha claims its spaces are sustainable and aspires to be a model for others, it must be able to explain what this means in reality.
The Bertha team has learned a lot from the planning of this project and from the input received from Retreat staff and community members. The Retreat will continue to be in conversation with the community so that it will remain a place for the people of the valley, built by the people who live there. The next step is to form an advisory board composed of community members. Together we will work to bring the site to life with greater sustainability.
CREDITS
Photo 1: Retreat staff: the housekeeping team, landscaping team, maintenance team, porter and administrator. Photo: Lerato Sitole - Front row seated [left to right]: William, Phillimon, Mariska; Middle row standing [left to right]: Ncebakazi, Lauren, Gqobisa; Back row [left to right]: Mzukisi, Adris, Darren, Royston, Loyiso,Marco, Givemore, Carlene, Lwandiso

Photo 2: The Lalela leadership camp at the Retreat in 2019. Photo: Lerato Sitole

Photo 3: The planned site of the new Retreat. Photo: Lerato Sitole

Authors: Lerato and Harry Sitole, Bertha Retreat Co-Managers

Editorial Consultant: Karen Frances Eng
This story was originally published in the Bertha Climate book and some of the information in this story may have changed since it was first published.