Puah Sze Ning and
Elroi Yee
Investigative Journalist Fellow Elroi Yee and Activist Fellow Puah Sze Ning work with Orang Asli Indigenous communities in Malaysia to strengthen their defense against illegal and underhanded logging practices.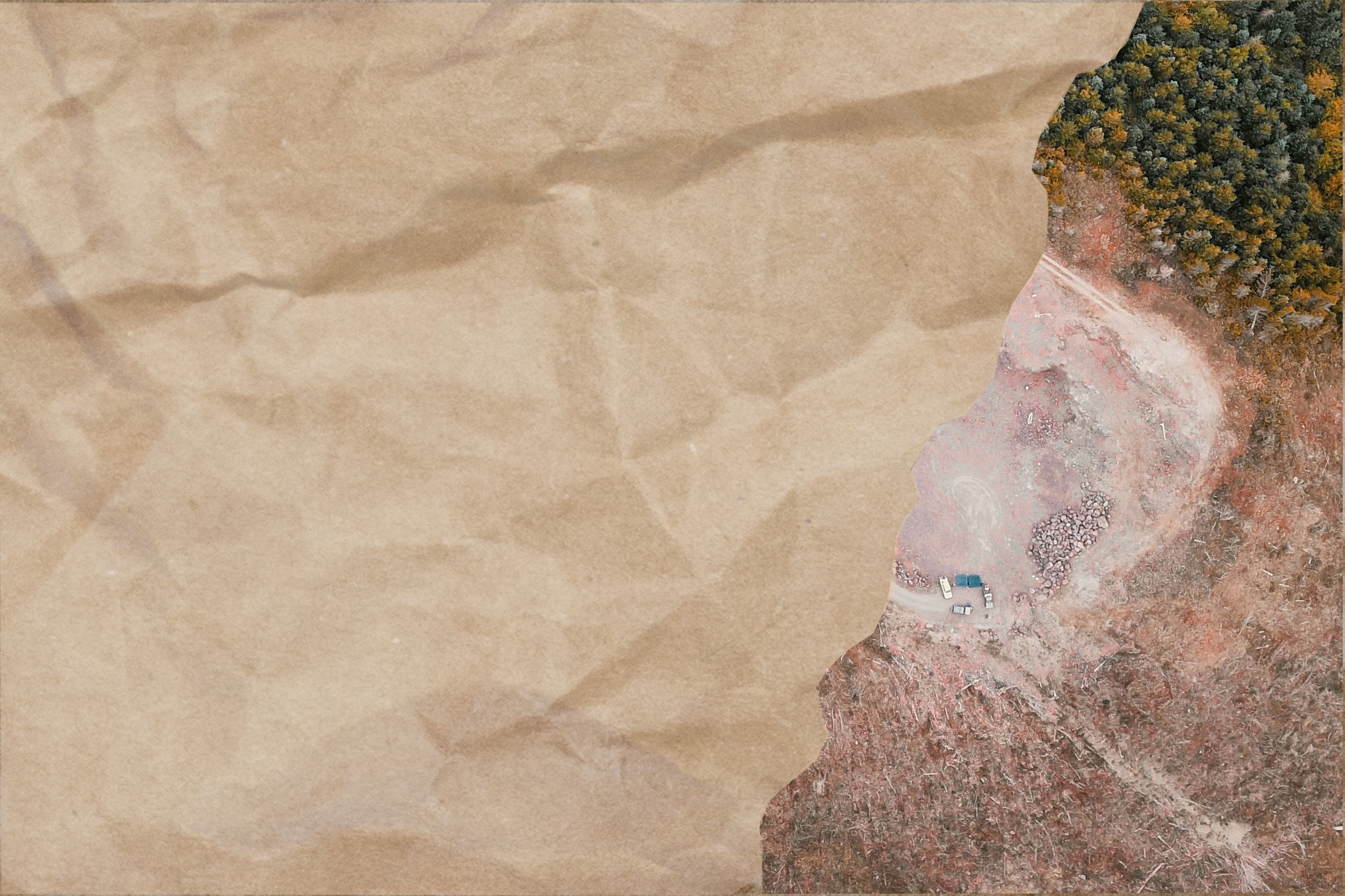 Are you a journalist or activist interested in investigating relationships between food, profit and politics? Applications for the 2023 Bertha Challenge are now open!
.
Find out more and apply here!
In the 1970s and 1980s, many Indigenous groups in Malaysia were resettled through government programs. The amenities and economic opportunities promised to them didn't materialize for some, and instead many faced prejudice and poverty. Decades later, these communities made the decision to return to their customary homes. However, they now find they are competing for access to the land with logging companies and other business interests.
Bertha Challenge Activist Fellow Puah Sze Ning developed a video toolkit for Orang Asli Indigenous communities who are considering returning to their customary homes, including advice – based on the experiences of other Orang Asli – on how to deal with land encroachment. These videos are short, humorous and designed to be shared via Whatsapp and viewable with limited Internet bandwidth.
Sze Ning has also worked closely with local healthcare professionals to improve the level of health services and resources provided to Orang Asli communities. This is even more vital given the prevalence of logging in the region, as research shows that deforestation increases infection rates of zoonotic diseases carried by wildlife and insects that have been disturbed from their habitat. The communities Sze Ning works with have endured numerous outbreaks of unknown diseases, leading on one occasion to the tragic death of a child.
In her advocacy efforts, Sze Ning worked closely with Elroi Yee, a Bertha Challenge Investigative Journalist Fellow who documents the experiences of Orang Asli communities that are considering moving or have already moved back to the forests. His work focuses particularly on their struggles against logging companies. This includes the detrimental impact logging itself has on the local environment – and by extension on the Orang Asli's access to land, water and food, as well as on the health of community members.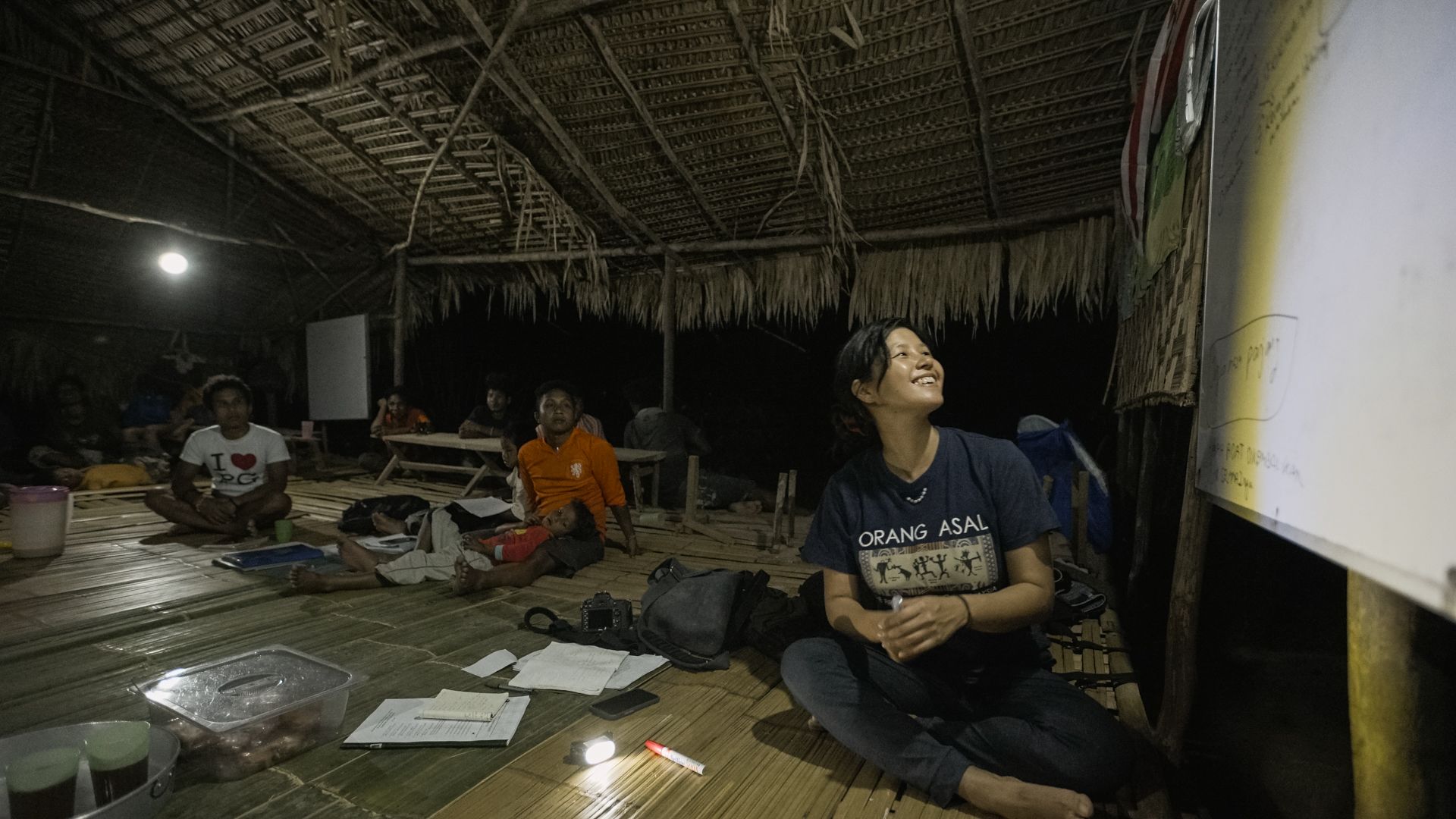 In 2019, members of one of the villages successfully organized to blockade a road, halting logging activities. The group used phone videos from the blockade strategically, making sure they were shared widely in Malaysia. In the subsequent public outcry, logging activities in the vicinity were suspended. However, during the COVID-19 lockdown, while public attention was elsewhere, logging companies resumed activities. The villagers now aim to collect enough evidence to prove their customary rights over the land in court, and prevent further encroachment from logging and other extractive interests.
Elroi worked closely with villagers to record the extent of logging and its harmful impact in their communities, and to help their stories reach wider Malaysian audiences. He worked with community journalists to set up a digital map where various Orang Asli villages shared photos, videos and geospatial evidence of logging activity.
An account by Elroi in collaboration with local citizen journalists describes how they record the logging activity: "Today, Anjang's stakeout is behind dense foliage, almost directly above the passing lorries, where the hill was cut off to make the logging road. Said's stakeout is on the opposite side, on the next hill. There should be no need for subterfuge, but they remember the arrests during the last blockade when their mobile phones and motorcycles were confiscated by the authorities. They want to avoid a repeat.
Whenever they hear an approaching santaiwong (logging truck), they call out to each other. Mobile phones are quickly strapped to makeshift tripods fashioned from branches, and in an instant they disappear behind the foliage.
Said has strapped a leaf in front of his phone for added camouflage. Anjang has his notebook and pen ready." From "The Village Journalists of Kampung Ong Jangking," published by R.AGE, January 2021
One of the patterns that emerged from the documentation was the extent to which water sources were being devastated by logging activity. Landslides from the logging have blocked or polluted rivers that the Orang Asli rely on for water and fishing.
"For the Indigenous Orang Asli who still live in Peninsular Malaysia's forests, clean rivers and healthy forests are not merely aesthetically pleasing. They serve life's basic necessities – food, water, building material, sanitation, even spirituality. Many of their rituals involve specific plants sourced from their environment. A broken forest or river means a part of their lives is broken." From "The Village Journalists of Kampung Ong Jangking," published by R.AGE
Sze Ning and Elroi continue to work with the Orang Asli to hold logging companies and the Malaysian government to account. They are now turning their attention to the lack of transparency in how logging contracts are awarded, and the failure of the Forestry Department in holding companies to obligatory environmental and community consultation standards.
Applications for the Bertha Challenge 2023 are now open!
.
Find out more and apply here!
Would you like to find out more about
Sze Ning and Elroi's Bertha Challenge projects?
Puah Sze Ning

Read more about her project and see her work

Click here to watch her project video
Elroi Yee

Read more about his project and see his work

Click here to watch his project video
CREDITS
Photo 1: Elroi Yee (left) with two villagers, recording logging activity. Photo: Puah Sze Ning

Photo 2: Puah Sze Ning leading a training session with Orang Asli villagers. Photo: Elroi Yee

Photo 3: Villagers from Kampung Ong Jangking, who use phones to record logging activities on their customary lands. Photo by Elroi Yee, originally published by R.AGE

Authors: The Bertha Challenge team

Editorial Consultant: Karen Frances Eng

Photo by Aleksey Kuprikov: https://www.pexels.com/photo/empty-felled-area-among-evergreen-forest-3551209/
This story was originally published in the Bertha Climate book and some of the information in this story may have changed since it was first published.