2022 Bertha
Challenge Fellows
AnuOluwapo Adelakun
Location: Nigeria
Host Organization:

Cable Newspaper
AnuOluwapo is a journalist, documentary filmmaker and director of video productions at The Cable Newspaper Journalism Foundation.
Living in the most densely populated country in Africa, AnuOluwapo's Fellowship work is framed by her first hand experience of erratic and highly unreliable water supplies. She produced a documentary series about the dynamics behind the lack of access of many Nigerians to clean water. She traveled to five different states in Nigeria, investigating gold mining and industrial water pollution, and failed government drinking water projects. Her documentary presents the connection between water, politics and corruption across Nigeria and its effects on people and the environment.

AnuOluwapo holds an MA in Journalism & Documentary Practice from the University of Sussex. She is a founding member of the Women's Economic Imperative, a UNICEF Voices of Youth alumni, Carrington Youth Fellow, U.S. Consul General Award Recipient, UN WOMEN/Empower Women Global Champion for Change, Chevening alumni and USGEEA Women achievers awardee.
Film: 'The Water Manifesto - trailer' [December 2022]
Film: 'The Water Manifesto, episode 1' [December 2022]
Film: 'The Water Manifesto, episode 2' [January 2023]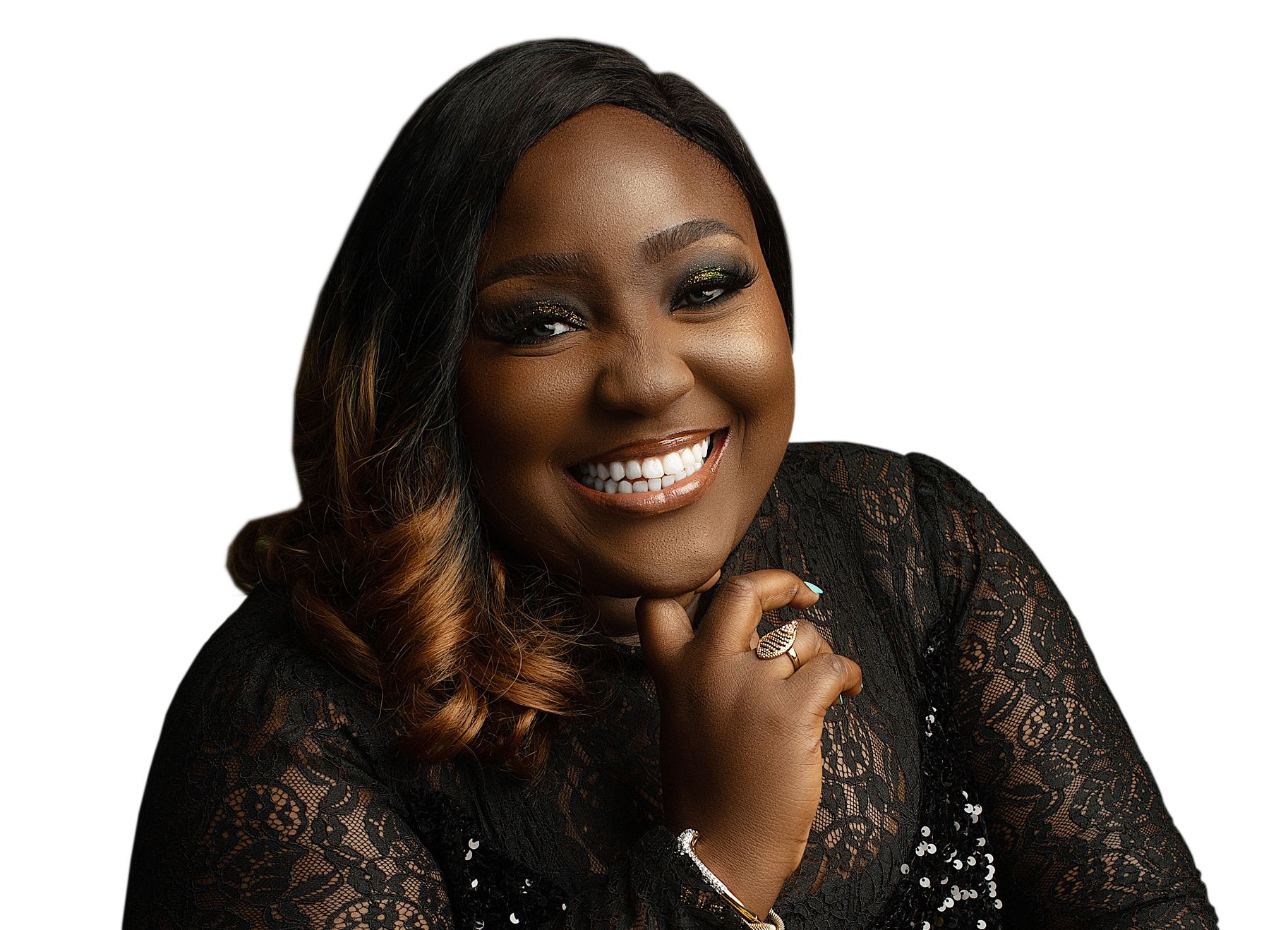 Shinji Carvalho
Shinji works with groups led by women and LBT+ people throughout Brazil, especially in their activities related to the environment and conflicts. Shinji's work includes supporting mobilization efforts, fundraising, building networks and participating in joint efforts to protect rights.
Shinji spent their Fellowship year traveling between Indigenous communities, urban peripheries and small farmers in Brazil, including in the Amazon and Cerrado regions, who face extreme threats from land grabbing, mining, logging and the hostile political environment.
Shinji wrote a book documenting the water challenges that communities face, and used these to tell stories of their wider struggles for existence.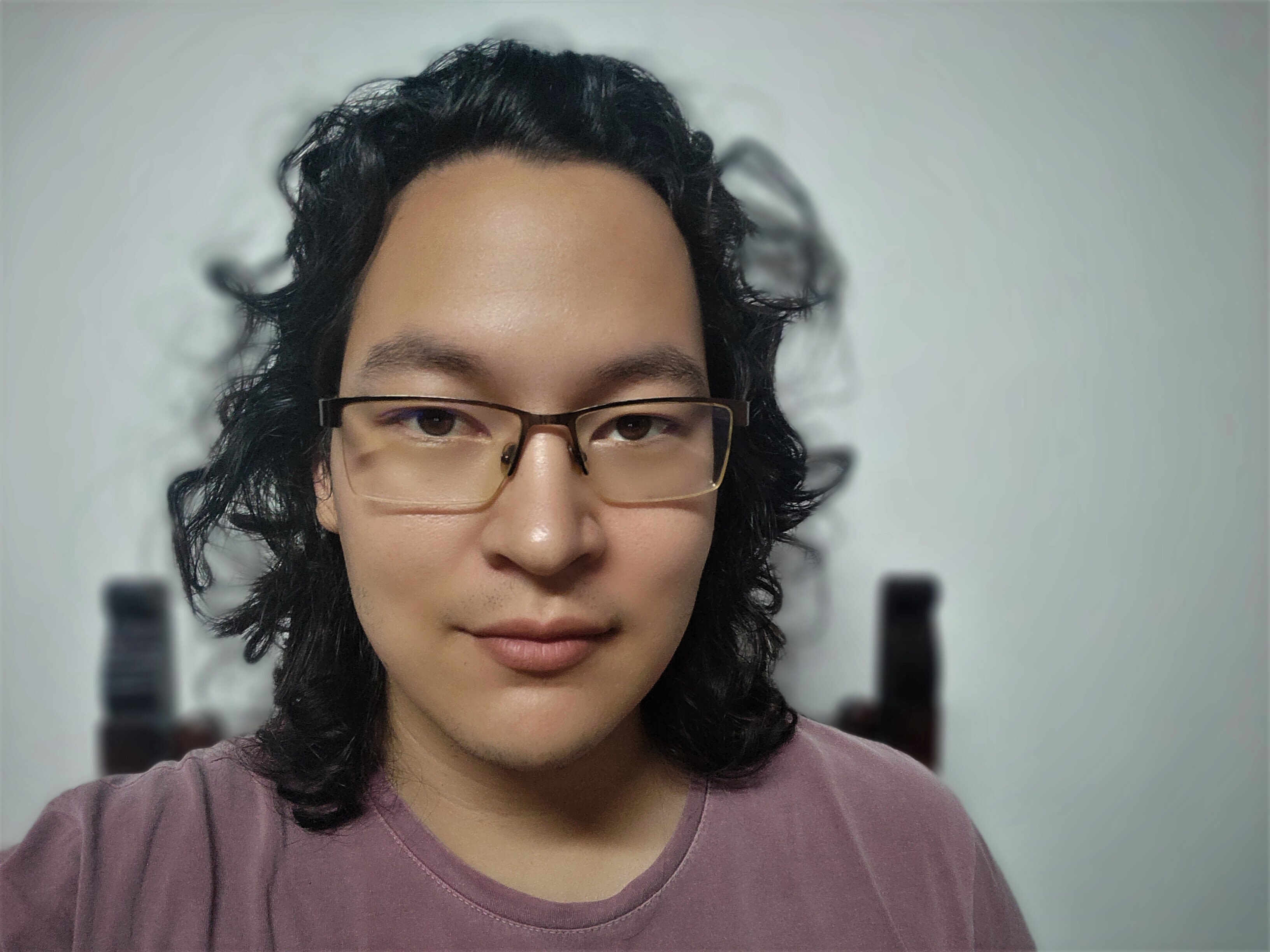 Fumba Chama
Fumba, known professionally as Pilato, is a recording artist and social activist. The name Pilato is an acronym for 'People in Lyrical Arena Taking Over.' Born and raised in Zambia's Copperbelt Province, Fumba commenced his career as a poet and in 2010 he launched into music. With four studio albums, Pilato has continued to inspire political debates and conversations, while championing a more equal and fair society. As a result of his critical political standpoint, he has endured fierce political threats and been arrested several times. In 2020, he founded an organization called People's Action for Accountability and Good Governance (PAAGZ), a local CSO promoting good governance and accountability, where he currently serves as the Executive Director.
During his Bertha Challenge Fellowship, Fumba worked intimately with grassroots and community groups, producing a music album on water access and political power in Zambia. Fumba's project is called 'LIFELESS.' His ten songs are accompanied by powerful music videos.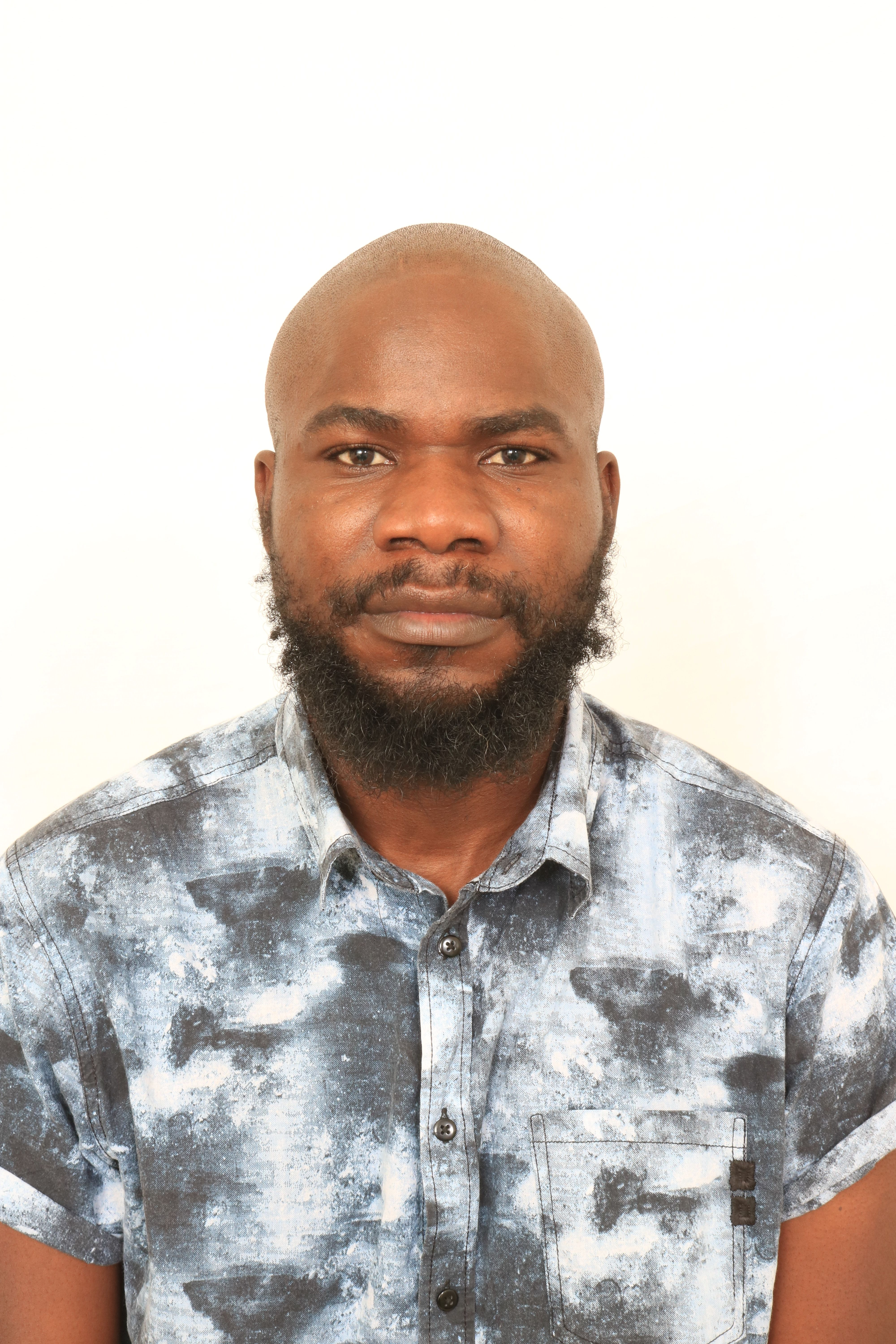 Tommy Greene
Location: Northern Ireland
Host Organization:

The Detail
Tommy is a freelance investigative journalist who writes about the environment, health and politics from Ireland, the UK and Spain.
Tommy used his Bertha Challenge Fellowship to investigate industrial scale sand dredging in Lough Neagh, one of biggest freshwater lake systems in north-western Europe. The lake is owned by the Earl of Shaftesbury, an English aristocrat, who has overseen decades of unregulated extraction whilst raking in massive profits.
Tommy used a lidar survey to publicly document, for the first time, the extent of damage caused to the lake bed. He uncovered apparently illegitimate tax breaks awarded to a number of the biggest Lough Neagh extraction firms, prompting a government investigation, and he traced the end point for sand taken from the lough, uncovering devastating environmental damage and destruction.
His Fellowship project also investigated the Shaftesbury Estate's profiteering at Lough Neagh, questions over its historical claim to the lake and surrounding hinterland, as well as previous failed attempts to bring the lough into public ownership.
Interview: 'Earth Matters - Fumba Chama' [September 2022]
Article: 'Probe launched into tax credits scheme which campaigners claim 'brought planning system into ridicule' [October 2022]
Article: 'Investigation opened into NI tax scheme described as 'rehearsal' for cash for ash scandal' [October 2022]
Article: 'Departmental probe into tax relief scheme was 'inadequate', campaigner claims' [November 2022]
Article: 'Lough Neagh sand a 'diminishing resource', experts warn' [December 2022]
Article: 'Lough Neagh goes 'back into the imagination and the history of Ireland'' [December 2022]
Article: 'Lough Neagh: New research reveals scarring caused by sand dredging' [December 2022]
Article: 'Lough Neagh: Scars from dredging will take 'decades if not centuries' to recover' [December 2022]
Article: 'Management of Lough Neagh a 'civil rights issue'' [December 2022]
Film: 'Lough Neagh' [December 2022]
Article: 'Lough Neagh: Sand dredging must be better monitored, UN experts warn' [January 2023]
Article: 'Lough Neagh: Facts on sand dredging' [February 2023]
Article: 'Lough Neagh: Year-long investigation exposes serious issues with management of the lake' [February 2023]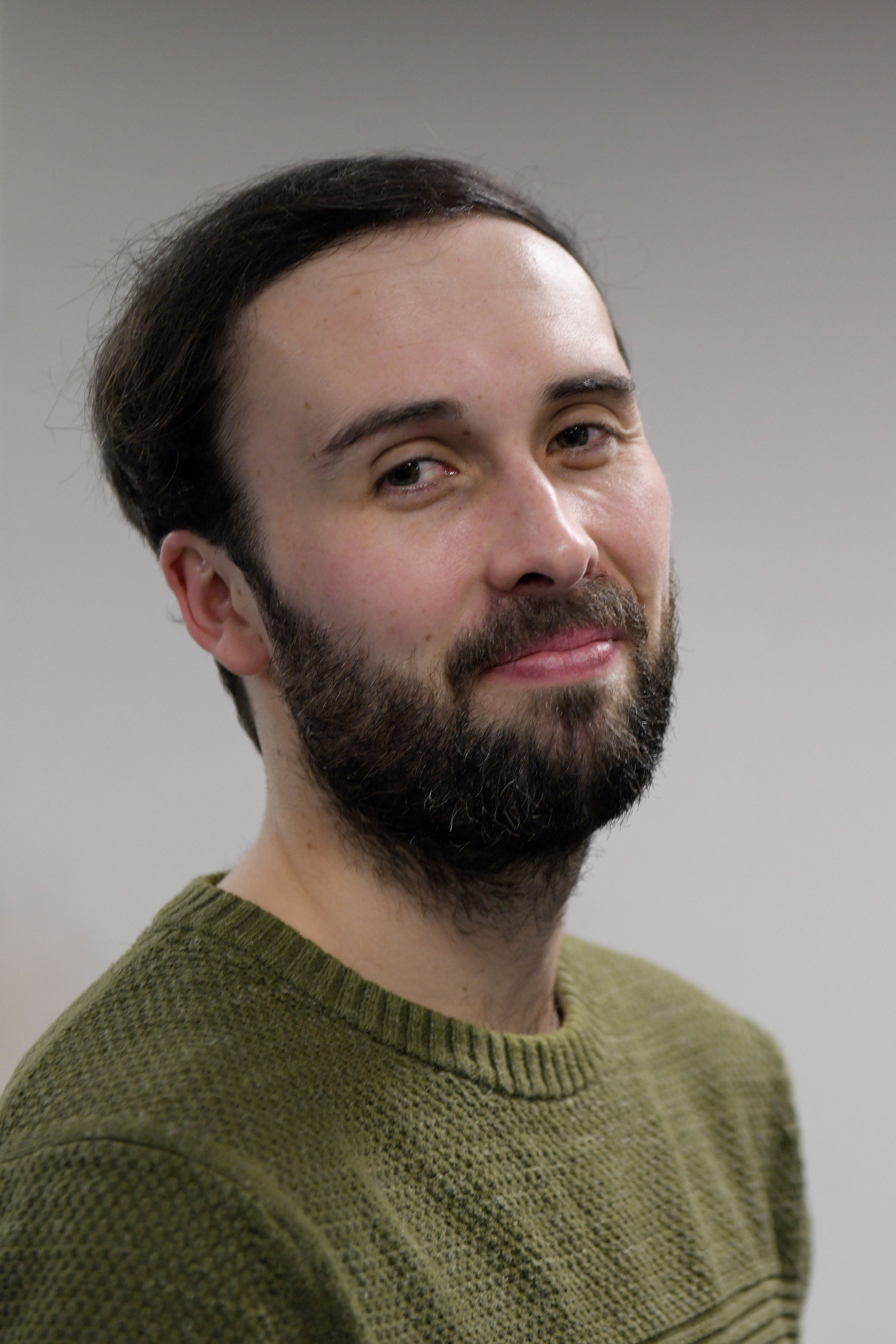 Maria Hernandez May
Maria is a CHamoru environmental and cultural rights activist. She is also a lineal descendent of ancestral land in Guam called Ritidian, which is proposed to be used as a buffer zone for a U.S. Marine Live Fire Training Range Complex. She organizes with Hita Litekyan, a coalition of CHamoru families pushing back against the firing range complex.
Maria's Fellowship project focused on how relationships between politics and profit are contributing to the degradation of Guåhan's (Guam) main freshwater aquifer and the contamination of the island's coastal waters. She had a particular focus on a massive U.S. Marine Live Fire Training Range Complex spanning 700 acres that is being built above the island's primary water source.
Maria created three short films about her year's investigations, with the first film highlighting the risks to Guam's water resources by U.S. military projects and how Guam's political status as an unincorporated territory of the U.S. makes the island vulnerable to projects that harm its natural and cultural resources. The second film looked at the impacts to water from U.S. imperialism and hyper militarization of the Pacific region; and the third film placed a spotlight on historical contamination in Guam's wetlands and lagoon and links to health problems within the community including devastating testimonies of death and sickness of local inhabitants of Guam. Maria's films were shown at community screenings on the island.
Maria serves as a board director of Micronesia Climate Change Alliance, a grassroots network of individuals and organizations dedicated to creating community-centered solutions to climate change; an organizer with I Hagan Famalao'an Guahan, a CHamoru Women's Association of Guåhan founded on the collective mission to enhance, promote, protect and foster the social, economic, cultural, spiritual and political well-being of CHamoru women, girls and gender-diverse people within the overall Guåhan community.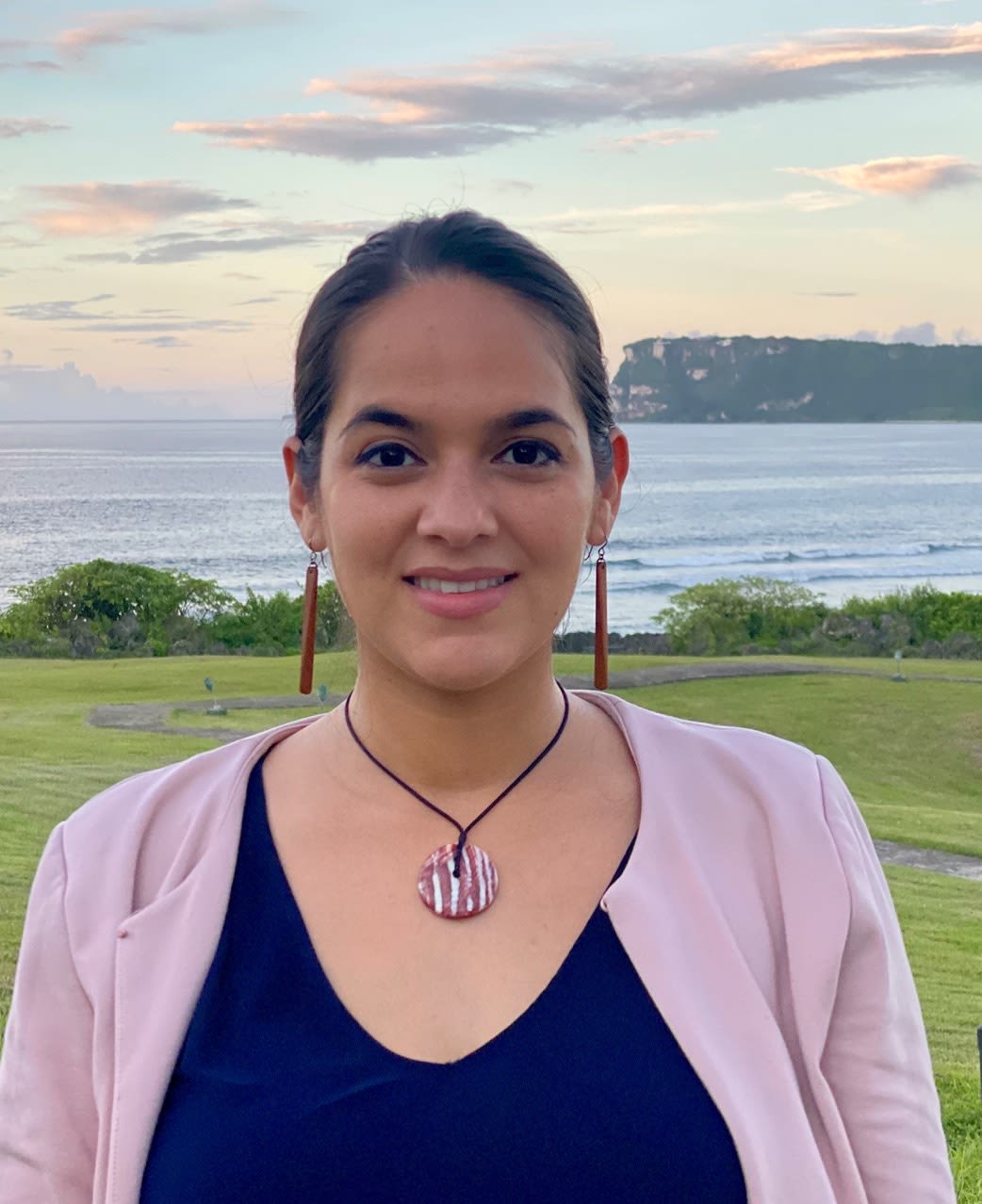 Luisa Izuzquiza
Luisa is a freedom of information activist and campaign coordinator with Open Knowledge Foundation Germany. Luisa uses European freedom of information laws to conduct investigations, campaigns and litigation for greater transparency and accountability. Luisa's work has a specific focus on European border control policies, EU lobbying and EU climate policies.
For her Bertha Challenge Fellowship, Luisa worked with investigative journalist

Jelena Prtorić

(journalist Fellow, Germany) (LINK). Luisa and Jelena conducted an in-depth investigation into the quality of water in the EU, focusing specifically on agricultural pollution by pesticides and nutrients. Luisa used freedom of information requests and interviews with activists and communities to build a database of information about pesticide pollution of water sources in four European countries, including her native Spain. The database is held on a 'water hub' website, along with Jelena's investigative stories.
Website and resource hub: Troubled Waters
Website chapter: Invisible Pollution
Website chapter: Smelly Algae and Tap Water
Website chapter: What the Future Holds
Website chapter: Toxic Green Tides of Brittany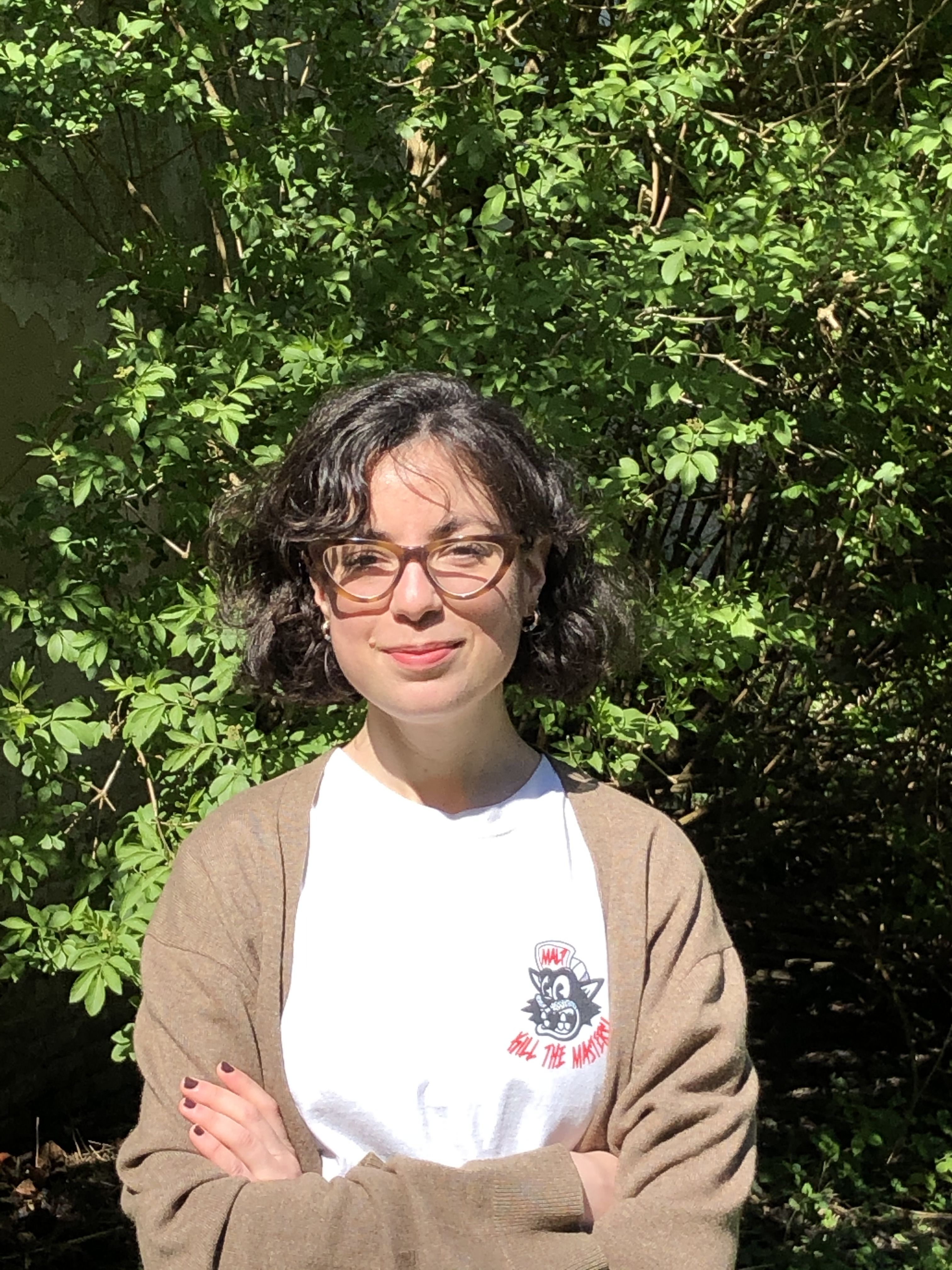 Pascalinah Kabi
Through her Bertha Challenge investigation, Pascalinah has become the first Lesotho female investigative journalist to publish a book. She has a keen interest in science related issues, gender and politics. She serves on the MNN Centre for Investigative Journalism Board of Directors and is the Federation of International Journalists' Trainer of Trainers on Gender Safety in the Newsroom.
Pascalinah spent her Fellowship year investigating the devastating impact of mining on water. She focused on the Lesotho Highlands Water Project and the imbalance between the development of water resources for commercial and mining industries with community water priorities, in the face of acute and increased droughts.
Her investigations uncovered that the British controlled Letšeng Diamond Mine was knowingly responsible for polluting drinking water, despite previous public claims by both the mine and the Government that this wasn't the case. She also revealed a confidential report showing that a number of mines were contaminating rivers in the Lesotho Highlands Water Project catchment area (a source of drinking water for Lesotho and South Africa) with dangerous levels of nitrates.
Pascalinah is an award-winning journalist, and has been awarded reporting grants administered by University of Witwatersrand's Department of Journalism (Africa-China Investigative Reporting 2018 and 2021), the Centre for Collaborative Investigative Journalism (2021) and Internews' Earth Journalism Network (2021). She was commissioned by Euronews to investigate and produce a Lesotho segment of Cry Like a Boy – an original series on men challenging stereotypes and fighting for gender equality.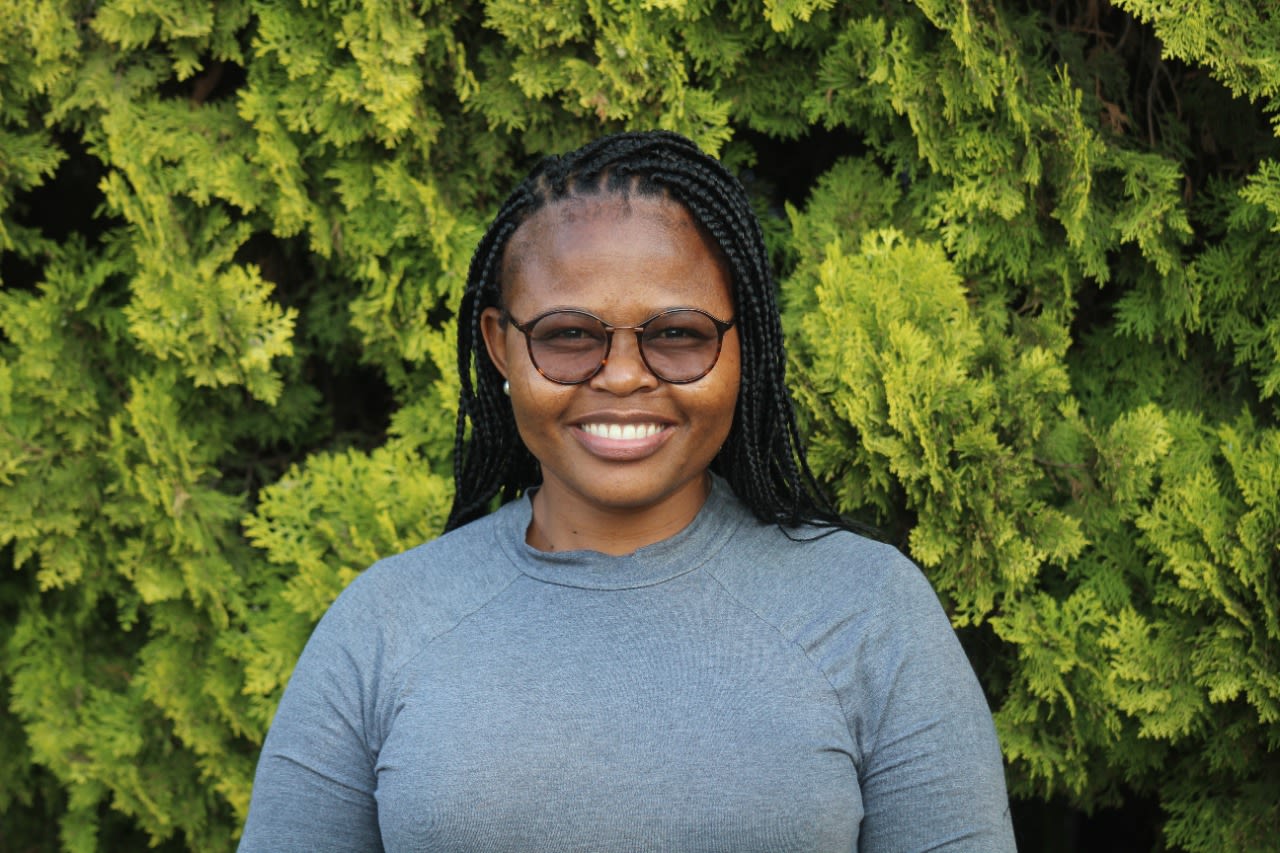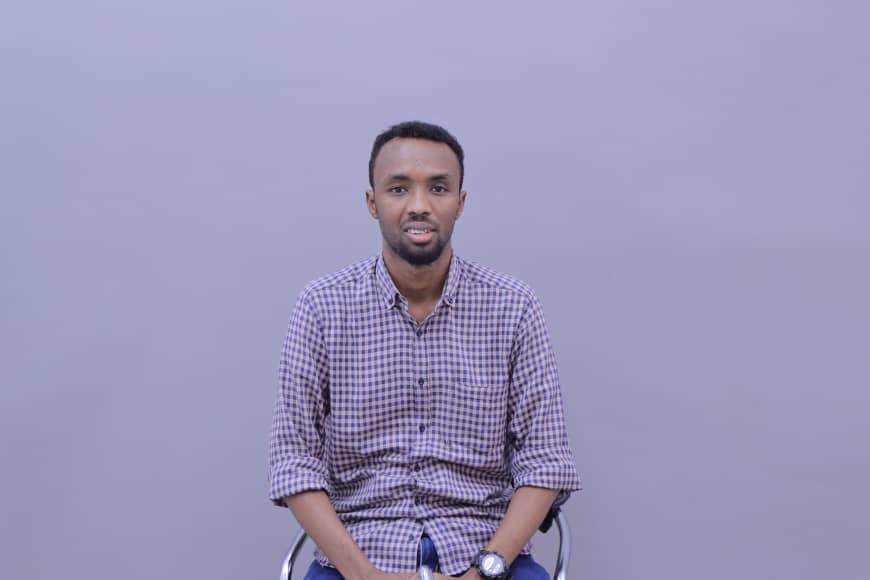 Fredrick Mugira
Fredrick is an award-winning water and climate change journalist, media trainer and communications specialist. He founded Water Journalists Africa, a non-profit media group that brings together over 700 journalists in 50 African countries to report on water-related issues. He is also co-founder of InfoNile, a platform that maps data on water issues in the Nile River Basin and overlays them with journalism stories to promote transboundary peace.
For his Bertha Challenge Fellowship project, Fredrick investigated the impact of plastic pollution on Uganda's Rift Valley lakes. He wrote about sources of plastic pollution, the companies responsible for manufacturing single use plastic bottles and the failures by local authorities to enforce environmental standards. As part of his Fellowship, he also created a short documentary, and organised a community exhibition of photographs taken during his investigations.
Fredrick has an MA in Communication for Development. He also studied a PGD in Environmental Journalism and Communication and has a BA in Mass Communication. A National Geographic Storytelling explorer, and a Pulitzer Center Grantee, Fredrick has reported from various countries in Africa, Europe, Asia and the United States of America.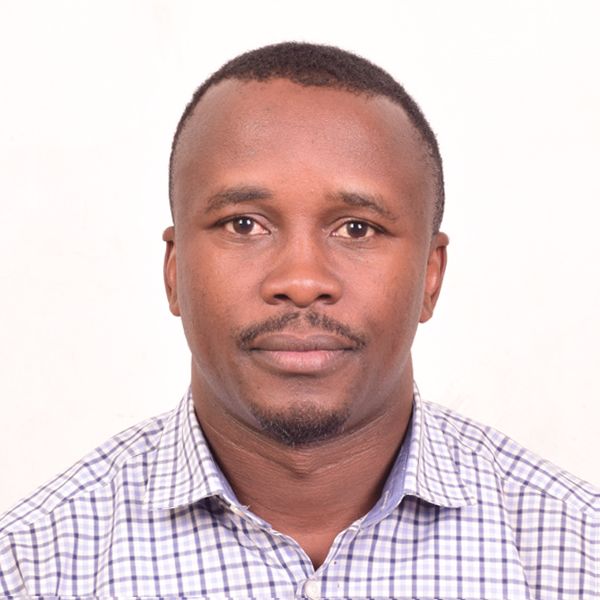 Musuk Nolte
Location: Peru
Host Organization:

Fundacion VIST
Musuk is a photographer who works on documentary projects regarding human rights, Indigenous communities and environmental issues.
For his Bertha Challenge project, Musuk traveled to different territories in Peru – Iquitos, Belén, Cusco and Puno – to investigate access to drinking water and communities' relationship to water. He photographed communities and their responses to water scarcity and water pollution.
In Belén, communities live on raised buildings above contaminated river water for eight months of the year, worsened by illegal mining in the river basin. Musuk worked with a group of young people who took powerful portraits of one another in a local lagoon for a community action.
Musuk's project culminated in the production of a photo essay book, with posters of a selection of his photos - usable art that he distributed among those that he worked with during the year.
A Magnum Foundation and Pulitzer Center Grantee, as well as a National Geographic Explorer, Musuk is also founder and editor of "KWY Ediciones", an independent platform for the collective editing and learning of visual narratives for authors in Latin America. He is also part of the urban lighting action collective, Grita Luz.
Article: 'Seeds of water: planting queñuas in the Andes' [March 2022]
Article: 'Titicaca: la contaminación está matando una de las cuencas del lago más alto del mundo' [August 2022]
Article: 'Portraits of a Thirsty Country' [September 2022]
Podcast: 'Sed en los Andes - Musuk Nolte' [October 2022]
Article: 'Los niños de los ríos de colores: la contaminación en las cuencas del Titicaca' [November 2022]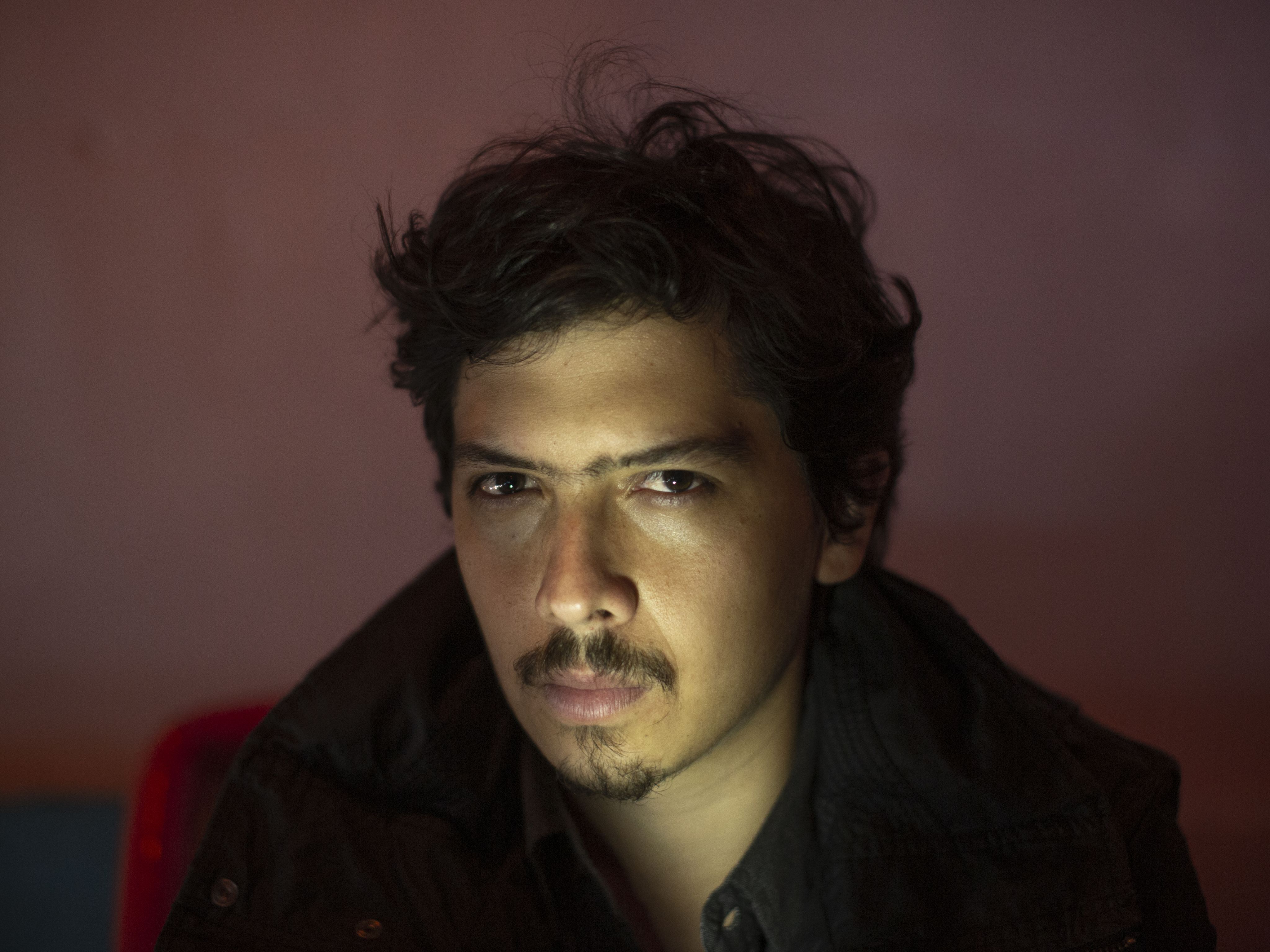 Jelena Prtorić
Jelena is a freelance journalist who has reported for a wide variety of publications in English, French, Italian and her native Croatian. Her work has focused on gender and human rights, migration, the environment/ climate, culture and social movements, through an investigative and often cross-border lens. As of 2020, Jelena is the Arena Climate Network coordinator for Arena for Journalism in Europe. She is also an occasional podcaster and translator of graphic novels.
For her Bertha Challenge Fellowship, Jelena worked with

Luisa Izuzquiza

(activist Fellow, Belgium) (LINK). Jelena and Luisa conducted an in-depth investigation into the quality of water in the EU, focusing specifically on agricultural pollution by pesticides and nutrients. Jelena produced stories on specific water-related issues in the EU, France, Spain, Italy and The Netherlands. With Luisa, she created a 'water hub' website housing their investigations and a database of information about agricultural pollution of water bodies.
Website and resource hub: Troubled Waters
Website chapter: Invisible Pollution
Website chapter: Smelly Algae and Tap Water
Website chapter: What the Future Holds
Website chapter: Toxic Green Tides of Brittany
Article: Can the Netherlands stop polluting its own waters to feed the world? [November 2022]