Bertha Artivism Awards
Global funding for arts activism interventions that seek to mobilize communities and achieve social change.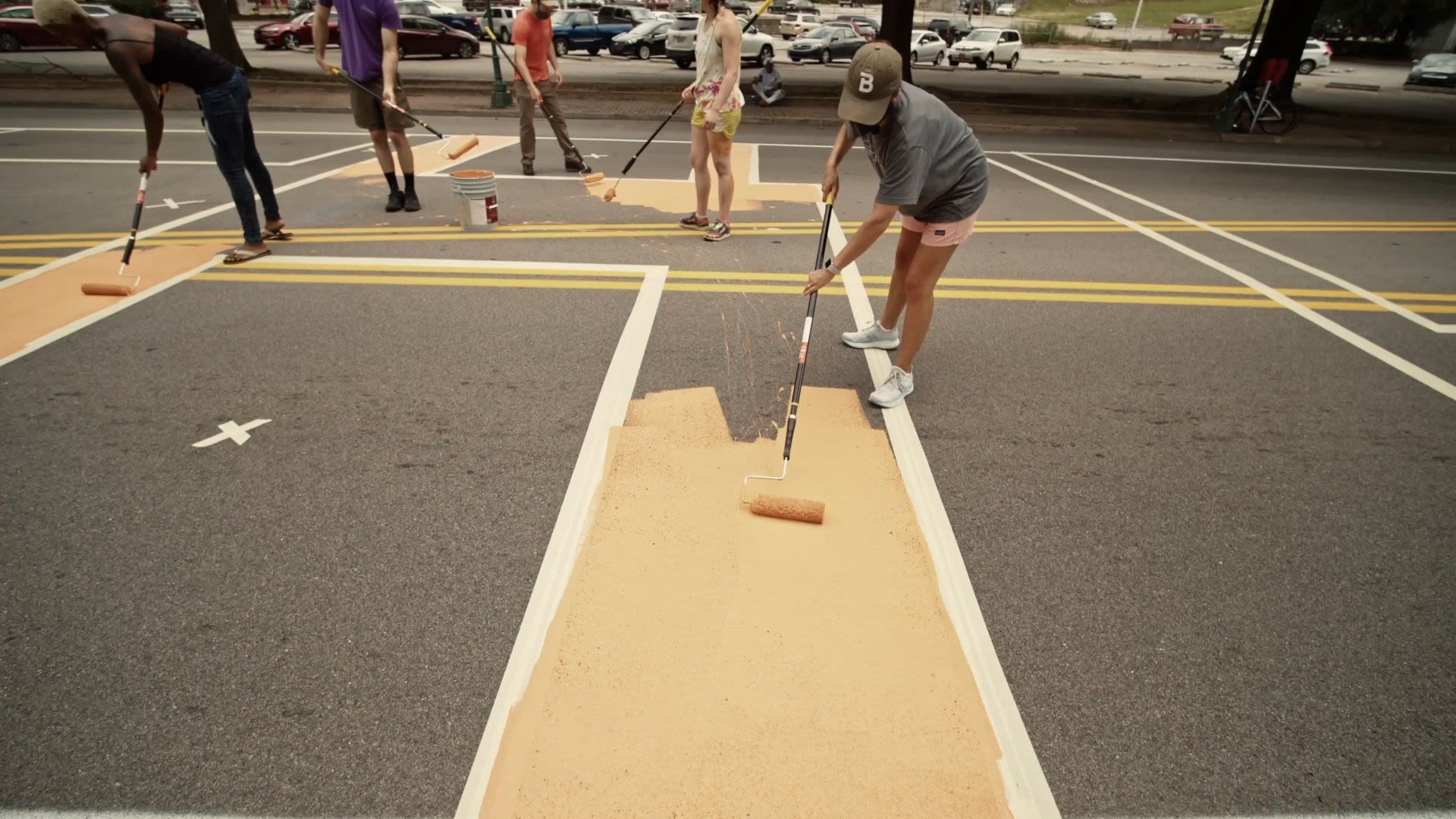 The Bertha Artivism Awards is an opportunity for activist artists, arts collectives and organizations around the world to use the arts as a Call to Action – to nonviolently instigate measurable change in a community.
Going beyond 'raising awareness' Bertha Artivists will empower and mobilize communities in collaboration with social justice organizations, campaigns, or movements to achieve specific and measurable change.
Bertha Artivism Awards applications will open once a year. Each cohort of Bertha Artivists will begin in January and selected awardees will have up to a year to complete their project and reflections.
The Bertha Artivism Awards are by invitation only.
For nominators: nominations for the 2024 cohort are currently open and will close on 27 September 2023 (midnight Pacific Time).
For applicants: applications for the 2024 cohort open on 25 September 2023 and will close on 15 October 2023 (midnight Pacific Time).
Artivism is a portmanteau for 'Artistic Activism,' which can be described as the dynamic practice of creating "Art that is grounded in the act of 'doing' and addresses political or social issues"1 using:
The creative power of the Arts to move us emotionally, alter our perception, stimulate feelings ('Affect')
With the strategic planning of activism to challenge and change power relations, necessary to bring about social change ('Effect') 2
At Bertha we believe artivism should be rooted in communities, organizations and movements.
What can Artivism look like?
With a broader range of narrative forms to choose from, many ​storytelling media and forms become accessible as a tool for artivist intervention, such as:
Performing arts of all genres (e.g. poetry, theatre, dance, music and puppetry)
Interactive media (e.g. video games, social media, alternate reality games, apps and immersive events)
Visual arts (e.g. sculpture, painting, architecture, weaving, printing and projection)
To explore current and past Bertha Artivists' projects - view here.
Artivism Award recipients will receive:
Grant Funding of USD $10,000 or USD $20,000 offered per artivism project.
Documentation Funding of up to USD $1,000 to support the documentation and reflection process.
Peer and mentor support in the form of virtual check-ins with Bertha staff and a cohort of Bertha Artivists.
Bertha endeavors to select an inclusive and representative cohort of Bertha Artivists that celebrates diversity.
Bertha Artivists will be selected on individual merit but also on their connection to the issues and the communities they seek to empower. Bertha Artivists can be individual artists, arts collectives or arts organizations.
Applicants may come from and work in any country, but to ensure that each cohort of Bertha Artivists is able to be fully participatory, we require all applicants to be proficient in spoken and written English and able to deliver their reporting and evaluation in English or with English translation.
Artivists Criteria:
Experienced artists, with a body of work or portfolio showcasing work
A history of social impact work is ideal
Could be mid-career or breakout artist
Strong personal connections to the community and issues being engaged with
Experience working in collaborative networks with local artists, collectives and stakeholders in the community
Affiliation to appropriate partners or organizations to amplify work produced during the project.
Requirements for Projects
All artivism strategies must be non-violent
Artivist projects must have clear audience in mind (i.e. a community it is located within, the community it aims to empower and other communities that may be affected)
Projects must have a clear 'affect' and 'effect' (see 'Why Artivism?' above)
Projects must have a plan with clear deliverables, timeline and measurements of success
During the project development phase, risk assessments must be made into the potential outcomes the artivism intervention may have on these various communities
Artivists will be required to attend occasional online convenings with their cohort, to present on their progress and share insights/support
Any products resulting from projects must be open source
Evaluation & Learning
A key component of the Bertha Artivism Awards is documenting the process and impact of the project on the community for reflection, evaluation and learning.
Multimedia Impact Reporting is required. Including video footage and photos documenting:
Project development
Project launch and coverage of events and audience engagement
Testimony and insights from the project team & partners
Feedback from the target audiences and communities.
Time Commitment
We understand that applicants will have some existing obligations to the movements and organizations with which they work, this grant is not intended to go towards a full-time commitment. Projects should be localized, focused on a specific audience community and not monopolize all of your time.
Important Considerations
Funding may not be used for political lobbying activities. The program does not fund enrollment for degree or non-degree study at academic institutions, including dissertation research.
Key Information and Dates
Projects selected for the Bertha Artivism Awards are to be completed within 1 year. Bertha Artivists will have 6-8 months to complete their project and the remainder of the grant timeline is to be used for evaluation and learning.
Nominators
Nominators can find the link to the nominations form in the private email received from the Bertha Artivism email address. Please refer back to this communication if you have any questions.
Nominations for the 2024 Cohort are currently open and will close on 27 September 2023 (midnight Pacific Time).

Applicants
Applicants can find the link to the Bertha Artivist application form in the private email received from the Bertha Artivism email address. Please refer back to this communication if you have any questions.
Applications for 2024 Cohort open on 25 September 2023 and will close on 15 October 2023 (midnight Pacific Time).
Selections & Start Dates
Start Date of the 2024 Bertha Artivist Cohort is January 2024.


About Bertha Foundation
Bertha Foundation fights for a more just world. We support activists, storytellers, and lawyers who are working to bring about social and economic justice and human rights for all.

Image and Video Credits
Video Loop: Video by Kelly Lacy from Pexels, Video by Joseph Redfield from Pexels, Video by EKATERINA BOLOVTSOVA from Pexels

Images in order of appearance: Photo by ALLAN FRANCA CARMO from Pexels, Photo by White Gold Photography from Pexels, Photo by Tim Gouw from Pexels, Photo by mali maeder from Pexels, Photo by revac film's&photography from Pexels