.
Bertha Artivism Awards
Global funding for arts activism interventions that mobilize communities and achieve social change.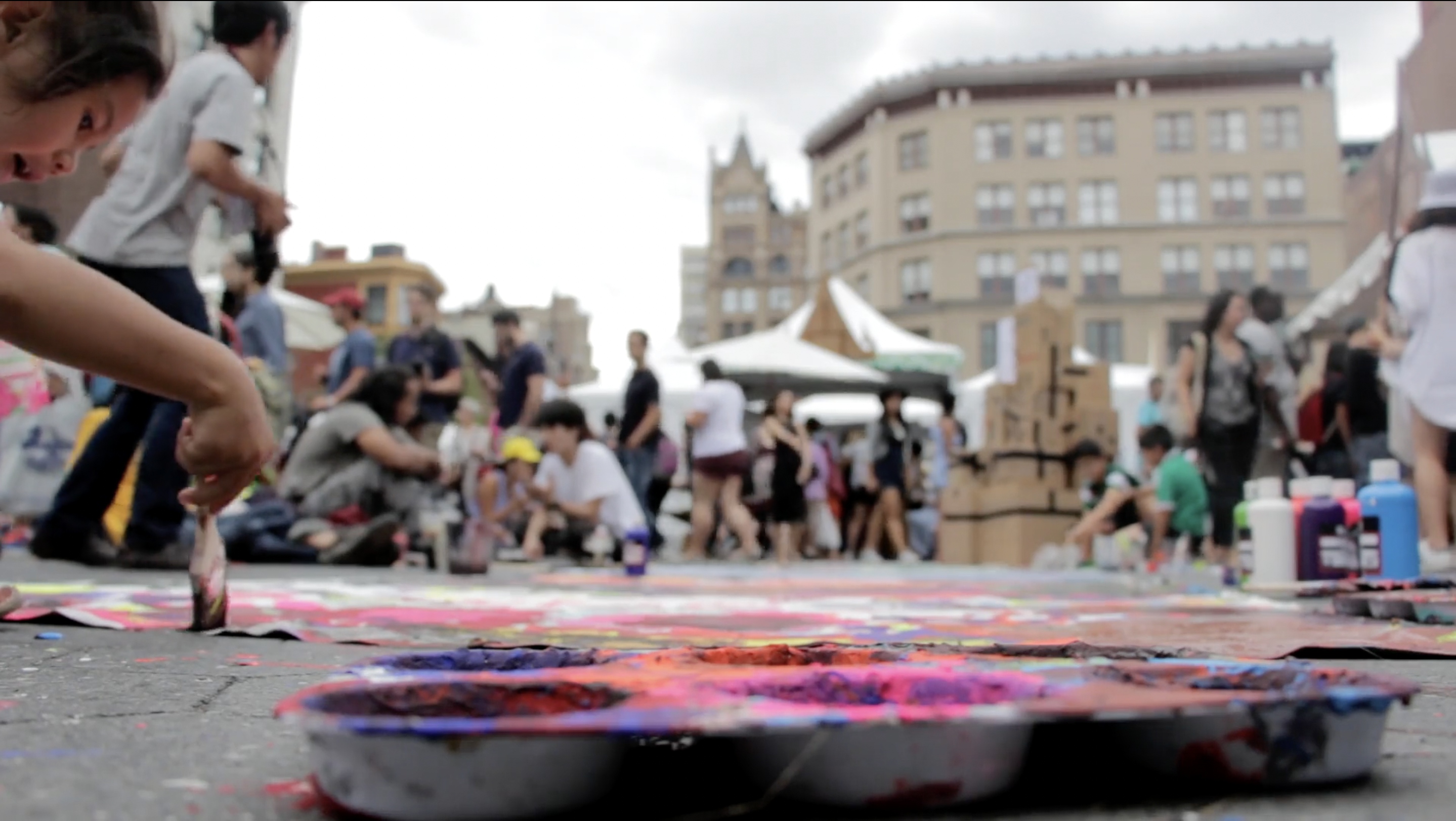 The Bertha Artivism Awards is an opportunity for activist artists, arts collectives and organizations around the world to use the arts as a Call to Action – to nonviolently instigate measurable change in a community.
Going beyond 'raising awareness' Bertha Artivists will empower and mobilize communities in collaboration with social justice organizations, campaigns, or movements to achieve specific and measurable change.
Angélica Dass
Angélica Dass is an award-winning Hispanic-Brazilian photographer whose practice combines photography with sociological research and public participation in the defense of human rights worldwide. She is the creator of the internationally acclaimed Humanæ Project, a collection of portraits-in-progress that reveal the diversity in the beauty of human color and stands as an extraordinary global anti-racist testimony.
Her work on identity and questioning stereotypes is also embodied in 'Soy adolescente y qué más?' (SAYKM) which in English translates to: 'I am a teenager, so what else?'. 'SAYKM' is a multidisciplinary and collective project which addresses the theme of adolescence as a key moment in the search for one's own identity but also as the most creative period of life. Through portraits, landscapes, still lifes, videos and texts, a choral narrative is created, where the collective is explored through an approach to individuals. Placing adolescents as the protagonists, the project serves as a loudspeaker to broaden their reflections and vindicate their existence with their own arguments, accepting their lights and shadows.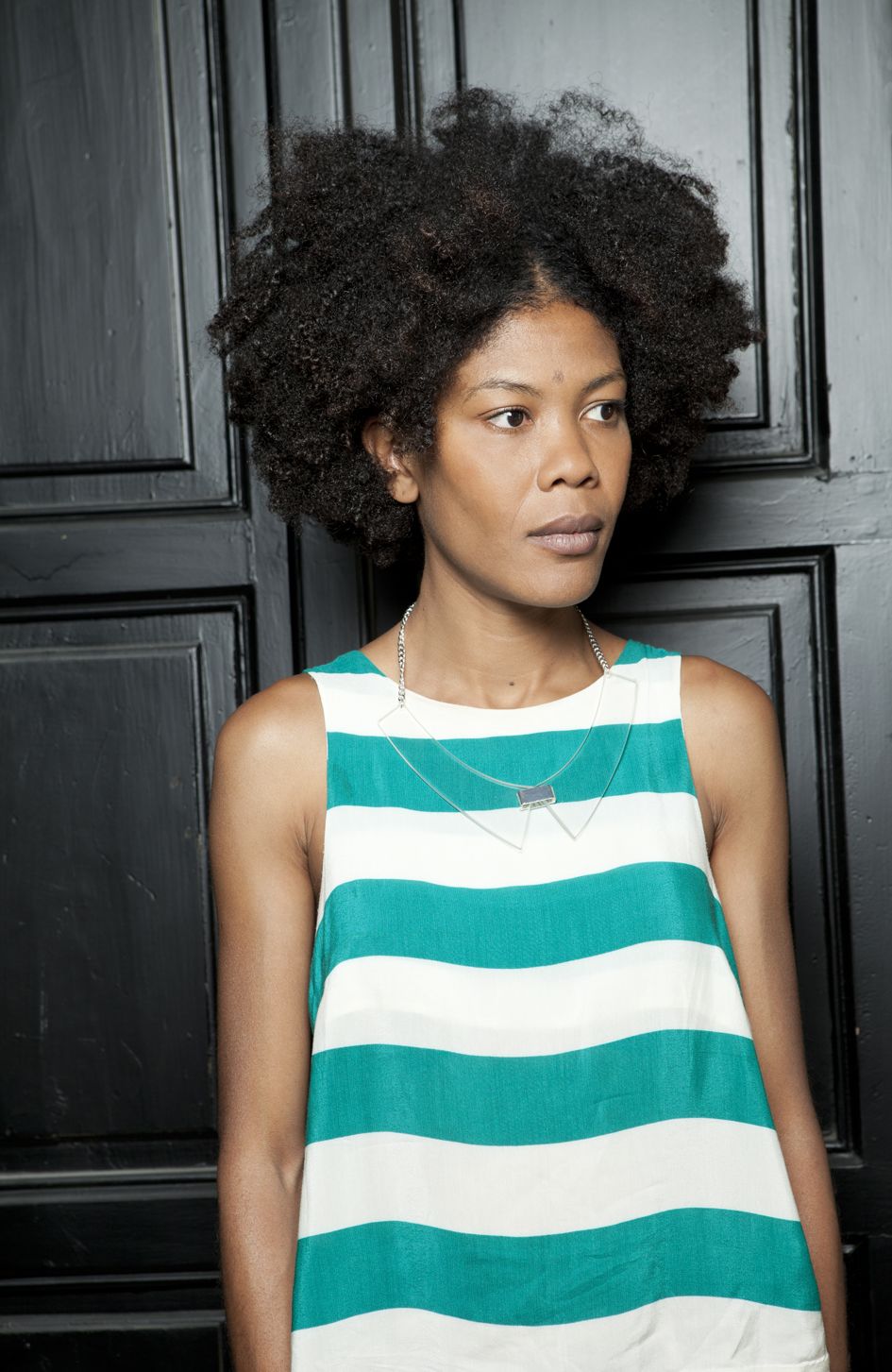 Photo credit: Bret Hartman
Photo credit: Bret Hartman
Eliza Factor
In 2022, with Bertha Foundation's support, Eliza Factor launched the weaving program at Lonely Worm Farm, a fledgling community center in the Hudson Valley of New York, designed to bring people with disabilities in closer contact with the land and each other. In response to the polarization and flag waving of our times, the first project focused on making Welcome Mats.
Helping each other with pattern recognition, fine motor skills and patience, participants wove collective and individual welcome mats (and a welcome arch, too) out of found materials: scraps of cloth carrying stories of past use, garden fencing, branches, twine, reeds, mugwort stalks and more. The experience allowed the weavers to delve into their creativity and enjoy the beauty of its results. As the mats find their way into different homes and institutions, they hope that the spirit of joy, collaboration, attention and humor in which they were woven will travel with them and spread.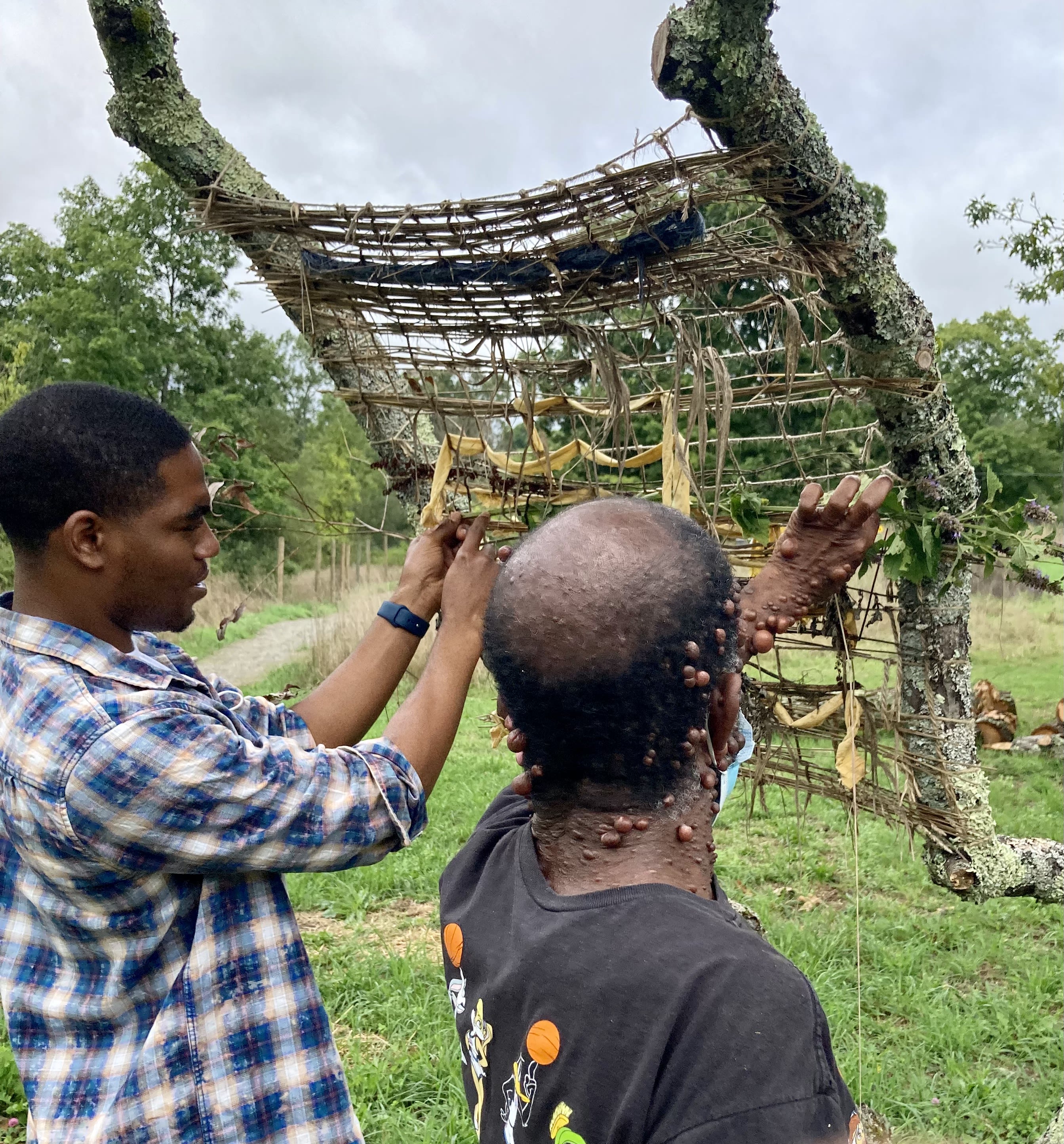 Empatheatre
Empatheatre is an award-winning South African research-based theater company and methodology founded by artist/activists Mpume Mthombeni, Neil Coppen and Dylan McGarry. The company has been responsible for launching several ground-breaking social justice theater projects over the last decade including Soil & Ash (focusing on rural communities facing pressure from coal-mining companies), Ulwembu (street-level Drug addiction and harm reduction advocacy), The Last Country (female migration stories), Boxes (homelessness and urban land justice inequalities in the city of Cape Town) and Lalela ulwandle (an international project supporting sustainable transformative governance of our oceans).
Over the course of 2021/2022 Empatheatre and Mbazwana Creative Arts (MCA) in Zululand collaborated on a new musical theatrical production titled Umkhosi Wenala which ran at the Mbazwana arts Centre from the 5th - 9th September 2022. Umkhosi Wenala was a theater-making/storytelling project collaboration between Empatheatre and Mbazwana Arts Collective that worked to create an innovative democratic decision-making space for youth in northern KwaZulu-Natal, South Africa through the process of restorative public storytelling. Over a period of 18 months, the team of 14 participants from Mbazwana were encouraged to move through their communities and document stories of their elders and family members, working to surface the rich and diverse histories of the region. With the legacies of apartheid, many perspectives and histories have been excluded in decision making, and Umkhosi Wenala set out to re-map these lost histories and memories through the leadership of Mbazwana youth. Over 6 months, the group then met regularly to collectively devise a story and script while composing eight original songs from the research and stories they had gathered.
The 80 minute musical (told in isiZulu with some English) tells the story of two twins, a brother Nkosana and sister Makhosazana who inherit a kingdom after the disappearance of their mother, a queen, said to have drowned in the ocean. The two Nkosi's, destined to rule together, are divided by circumstance and political forces beyond their control. After two decades of betrayal and conflict between their competing kingdoms, the situation further escalates with the arrival of a fence which cuts the communities off from their village and resources and resurfaces past tensions and new resentments. The production skilfully weaves together many relevant moments from the last century of Northern Zululand's history and uses humor, pathos, puppetry, satire, ritual, traditional dance and music to tell its story.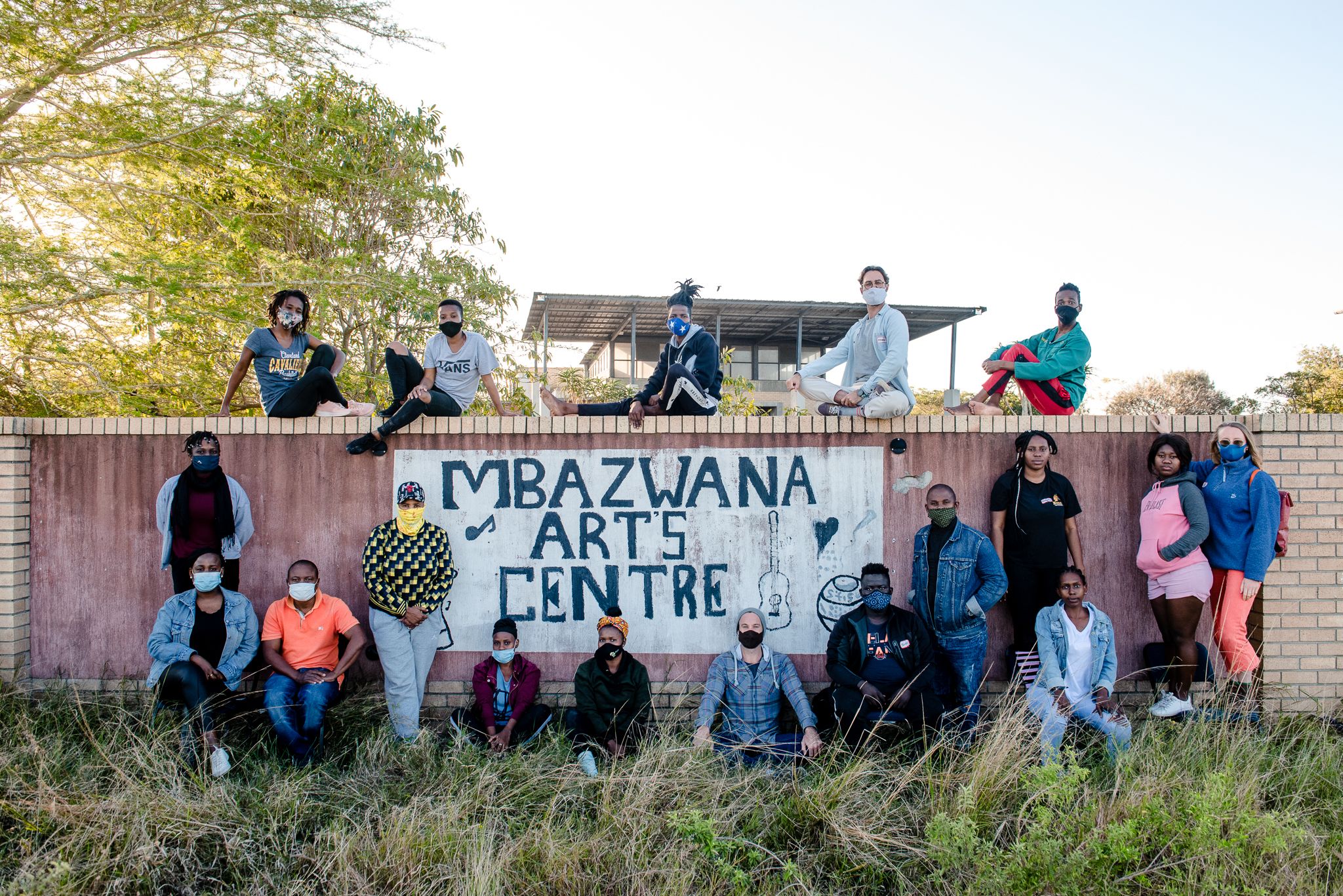 Festivales Solidarios
Festivales Solidarios are a self-managed horizontal collectivity. They are integrated by artists, documentalists, designers, communicators, Indigenous and mestizo radio broadcasters who work with art and community communication for the defense of the territory, political prisoners and historical memory. Festivales Solidarios are originally from Guatemala, they work at the national level accompanying and walking with peoples and organizations that fight against colonial extractivism. They emerged in 2013 where they mounted their first campaign to make political prison visible, and began the dissemination of the theme of political prison with art, music and film festivals. Initially called "Libertarian Festival", they were pioneers in working on these themes through art in the country.
Festivales Solidarios conducted an itinerant Caravan with exchange of playful methodologies in three resistances and communities that fight against extractivism, closing their intervention with a communal solidarity festival, which has been part of their strategy for more than eight years.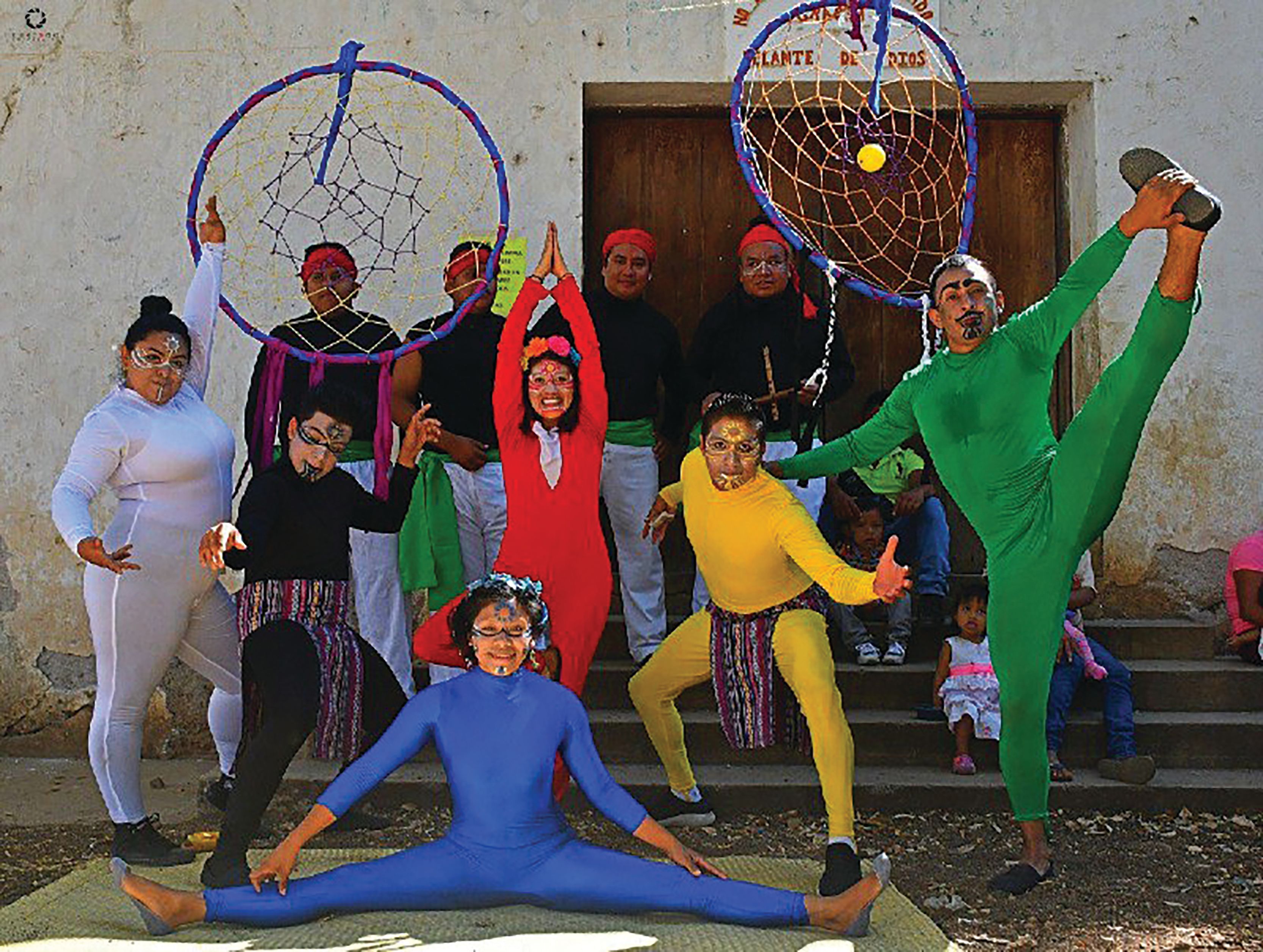 Good Chance Theatre
Good Chance Theatre began in the Calais Jungle unofficial refugee and migrant camp in 2015 where they built their first Dome, a temporary Theatre of Hope. Good Chance was founded on the belief that expression is a human right, and the Dome was a place for that expression, for creativity and dignity for all. Since then they have built the Dome a further nine times to help people from all countries and backgrounds to come together through art. Alongside the Dome theaters, Good Chance create ground-breaking productions and support artists through their Ensemble program. Good Chance Theatre co-created their fourth Change the Word writing and performance program in Bradford, United Kingdom, brought together by awesome Bradford-local arts producer Ezra Nash and partners Common Wealth. Change the Word projects fuse the essence of telling stories around the campfire and breaking bread together, with high-profile, high-energy performances in unusual spaces. Each project brings together communities who may never otherwise meet. It is an inclusive, participatory space for sharing voices, for sharing food, for sharing ideas. Good Chance Theatre believes in the power of art to enter unlikely places, shake up expectations and create real connections.
Their latest Bradford project, funded by Bertha Foundation, took place over a period of 18 weeks with different Bradford communities who came together to read and write poetry that shared insights into their lives, both as newly arrived refugees and people long settled in the community.
A series of weekly writing workshops was followed by performance workshops where participants were able to develop and practice new skills, welcome the public into their space and share personal experiences through creative means. The project culminated in a live public performance in the heart of Bradford.
This Change the Word model differed from previous models in that they shifted the power over to a local team by employing a producer and creatives to run the workshops. It was both affective and effective and they hope to continue with this new model for future iterations of the project. They produced an anthology of new writing that each poet features in. The book can be read by local audiences and policy makers alike and is for sale on the Good Chance website.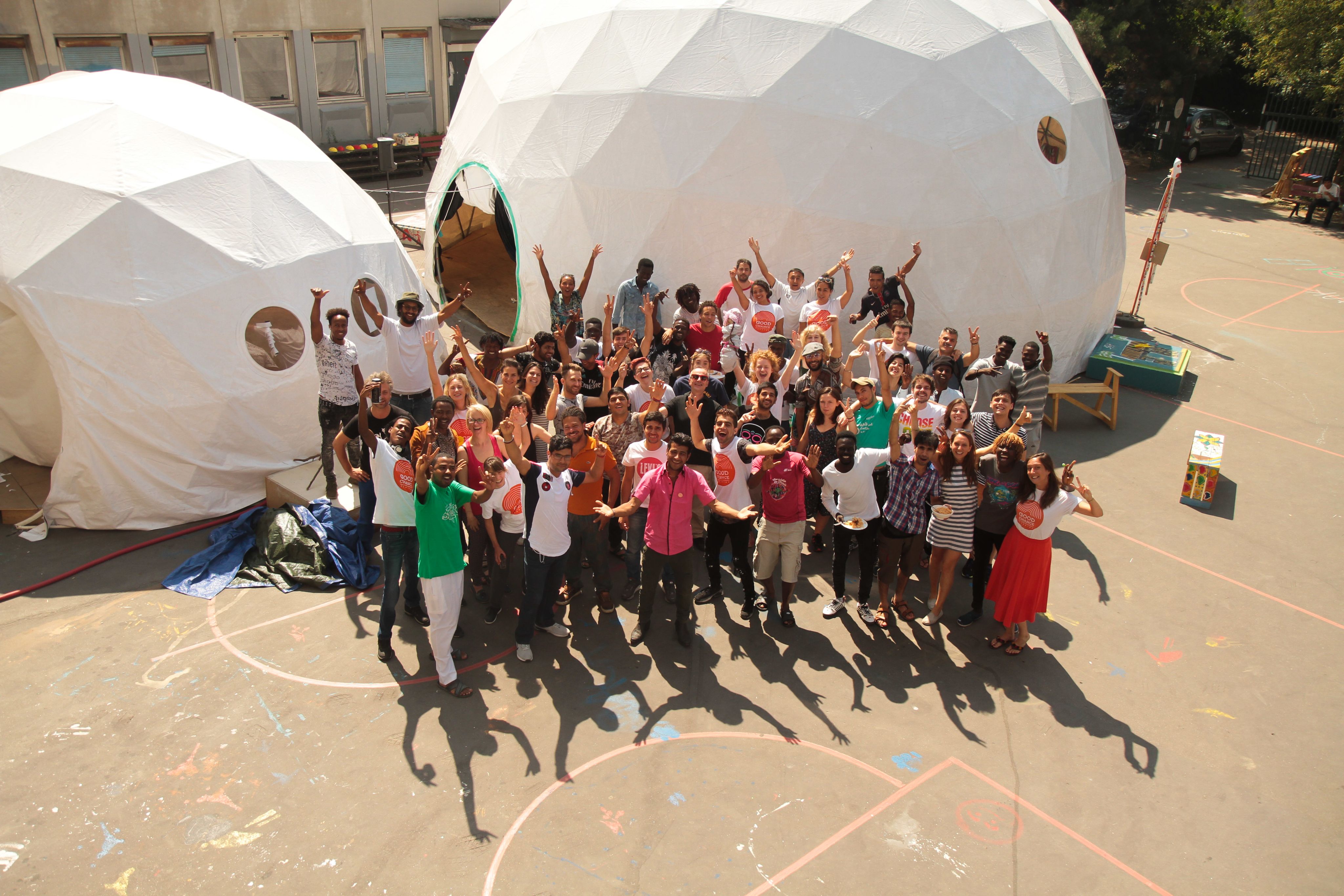 Rasha Nahas
Berlin-based Palestinian singer-songwriter and instrumentalist Rasha Nahas was born and raised in Haifa. Rasha has long been crafting a sound that moves seamlessly between the resonances of early rock 'n' roll complemented by her distinctive approach to songwriting, storytelling and performance. While Rasha's musical projects are always an exploration into new territories, one staple in her works is her dedication to the narrative. Her debut album, 'Desert' chronicled a personal and political journey from Palestine to Germany and back again.
In her new album 'Amrat' (January 2023) Rasha addressed themes of home, belonging, spirituality, freedom and her relationship with her mother-tongue. Through the Bertha Artivist Awards she delved into a collaborative artistic approach with female musicians. Accompanied by impact producer Lorena Junghans, as well as local international partners, and in parallel to the art, they organized a series of community focused productions, networking events, panel talks and a podcast where the subjects of community, solidarity, art making and liberation were in the spotlight.
"In a world in which impact and meaning are measured by numbers and algorithms, I find it more important than ever to put the community back in the center, and use art and creation to build bridges, empower & organize, individually and collectively." says Nahas.
Originally from Romania, Lorena Junghans is a content-oriented producer with a background in project management in Cape Town, Beirut and Berlin. Lorena's projects focus on personal stories that aim to achieve sustainable social impact and change existing structures. When working with individuals and organizations, Lorena pursues the goal of intersectional solidarity.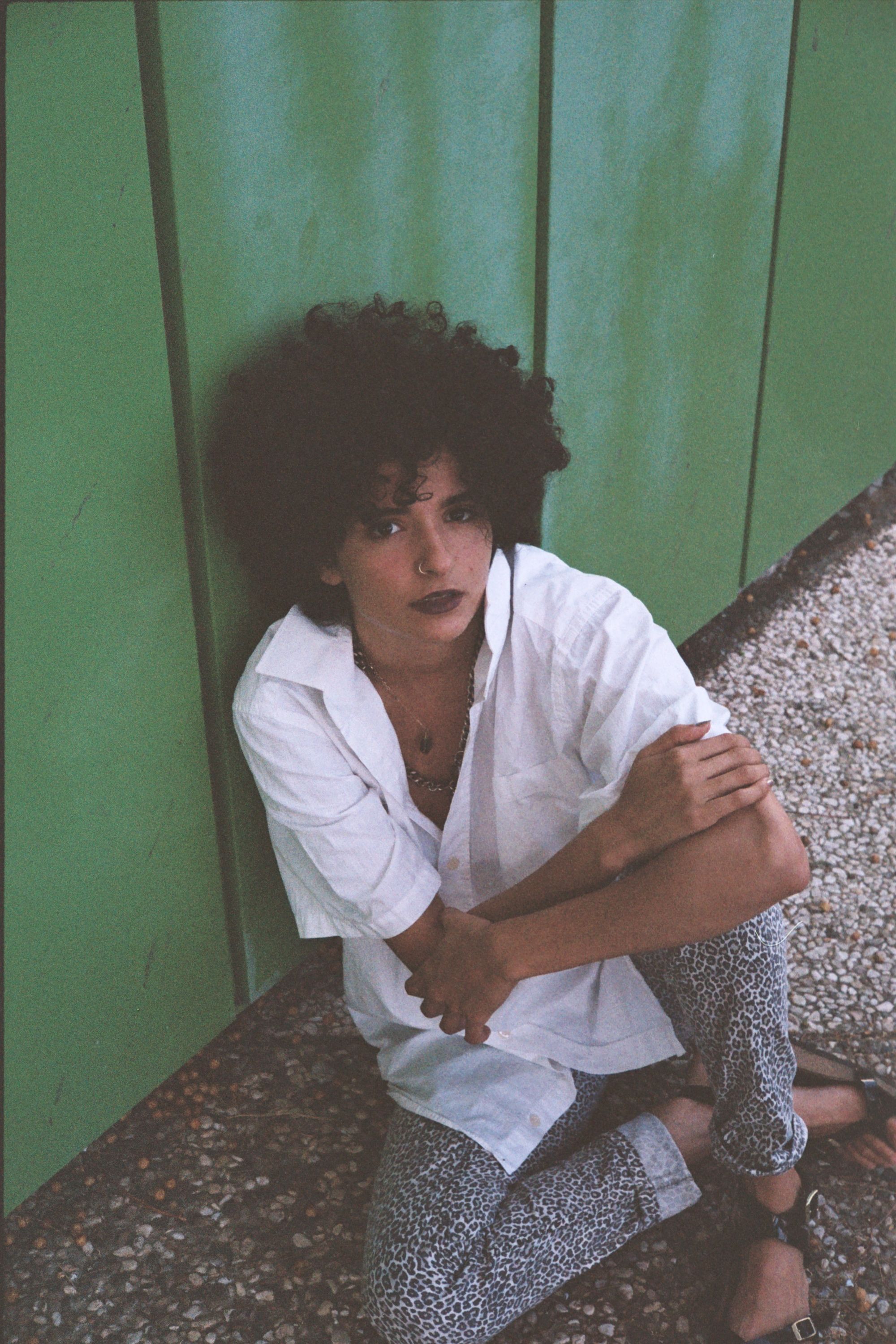 Photo credit: Sama Haddad
Photo credit: Sama Haddad
Sonali Bhattacharyya
Sonali Bhattacharyya is an award-winning playwright and screenwriter (Sonia Friedman Production Award, Theatre Uncut Political Playwriting Award) based in London, United Kingdom. Her credits include Two Billion Beats (Orange Tree Theatre), Assembly: The Teachers' Play and 2066 (Almeida Participation), Silence (Tara Theatre and Donmar Warehouse), Megaball (National Theatre Learning), Slummers (Cardboard Citizens) and The Invisible Boy (Kiln Theatre). She is a graduate of the Royal Court Writers' Group, Old Vic 12 and Donmar Warehouse's Future Forms Programme. She is under commission to Fifth Word, the Bristol Old Vic and Chichester Festival Theatre, and is currently developing a drama series for television with Dancing Ledge Productions and an Augmented Reality project with Anagram.
Her play 'Chasing Hares' was a mainstage production at London's Young Vic Theatre in July/August 2022. The play explored the impact of precarious work and late stage capitalism on two generations, through Jatra (Bengali folk theater), comedy, storytelling and song.
'"I'm not political. Not at all. Never have been. I'm a company man." 2000s Kolkata. The Khub Bhalo factory is on lockdown and no one's getting paid. Prab is caught between joining the picket line and the need to provide for his family. When the boss' son ropes Prab into reinvigorating his failing folk theater troupe, Prab seizes the opportunity to expose the injustice of factory conditions and child exploitation. Is he ready to risk his future, his family and even his own life to fight for change?'
The Bertha Artivism Awards supported a two-week research and development period for Sonali and Milli Bhatia (the director). They worked with five actors and a creative team (lighting designer, set designer, composer, sound designer, movement director, lyricist and dramaturg) to find the form and aesthetic for the production, drawing on the Hindu mythology, communist politics and elements of Jatra in the script.
The Bertha Artivism Awards also supported a series of wraparound events for the full production, to actively connect with a South Asian audience, celebrate South Asian culture and foster collective discussion about the political themes of the play.
The events were:
Disrupting the Diaspora: Radical Asian Organizing in the UK – a post show discussion with food, featuring writer and activist Amrit Wilson and migrant solidarity and trade union organizer Amardeep Singh Dhillon, chaired by Sonali.
Daytimers: A Night Celebrating South Asian Artistry – opening and closing night parties DJed by Daytimers' Collective, a creative collective inspired by the 'daytimers' parties self-organized by British Asian youth in the 80s & 90s.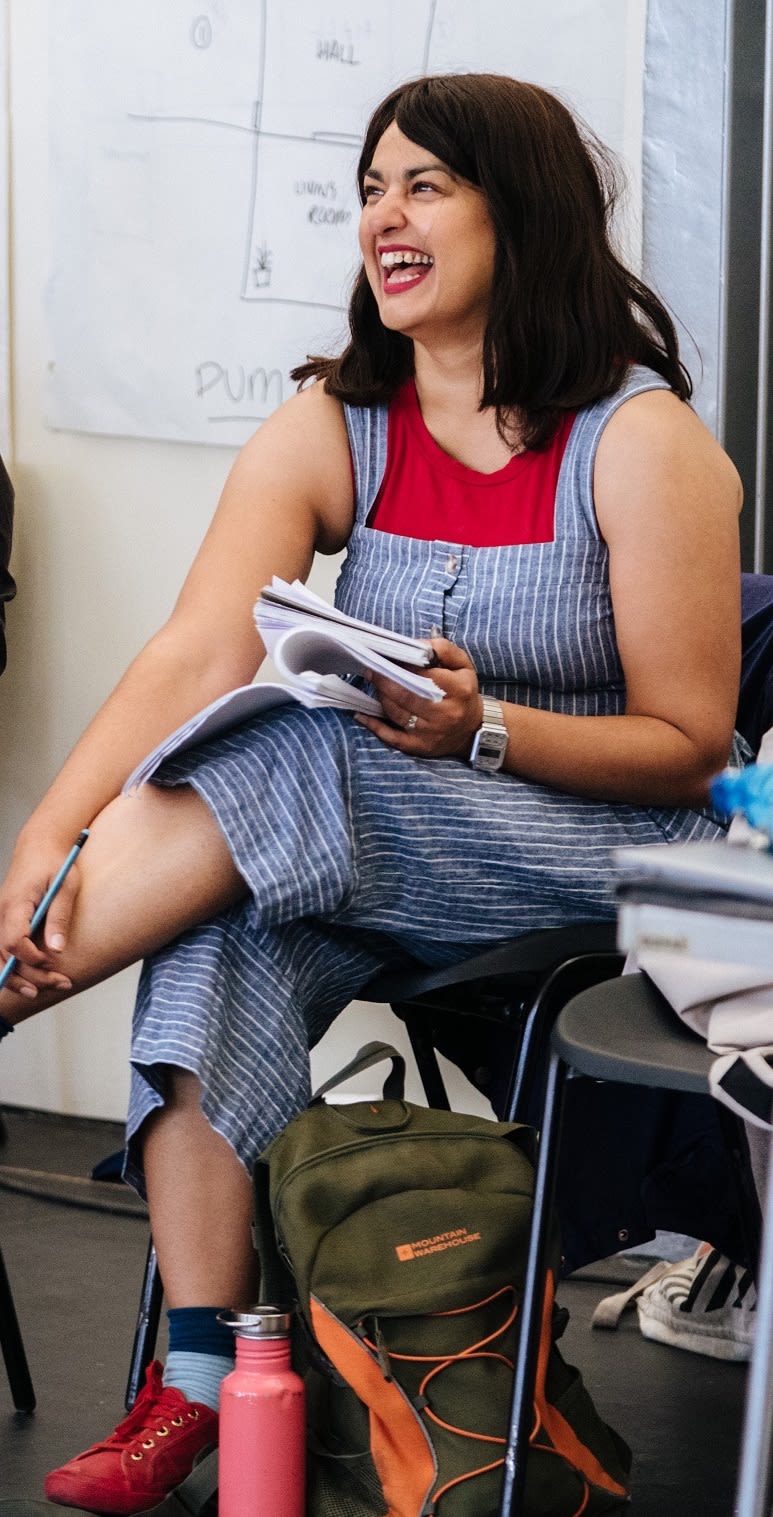 About Bertha Foundation
Bertha Foundation fights for a more just world. We support activists, storytellers, and lawyers who are working to bring about social and economic justice and human rights for all.