.
Bertha Artivism Awards
Global funding for arts activism interventions that mobilize communities and achieve social change.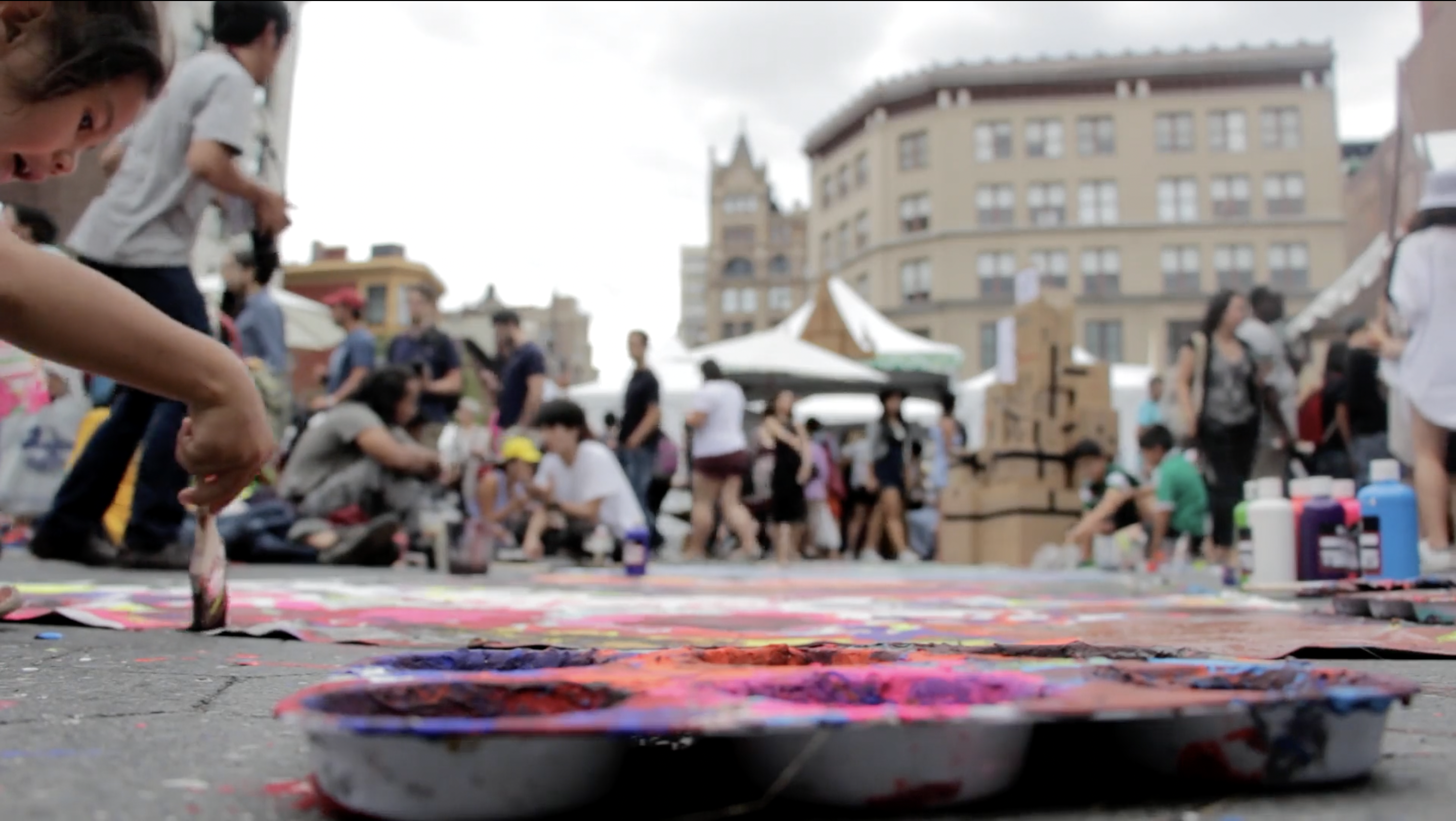 The Bertha Artivism Award is an opportunity for activist artists, arts collectives and organizations around the world to use the arts as a Call to Action – to nonviolently instigate measurable change in a community.
Going beyond 'raising awareness' Bertha Artivists will empower and mobilize communities in collaboration with social justice organizations, campaigns, or movements to achieve specific and measurable change.
Bertha Artivists
January 2022
Angélica Dass
Angélica Dass is an award-winning photographer born in Brazil and based in Spain. Her practice combines photography with sociological research and public participation, working towards the global defense of human rights. She is the creator of the internationally acclaimed Humanæ project – a collection of portraits that reveal the diverse beauty of humanity. Her work has traveled to over 80 cities around the world and has been exhibited from PhotoEspaña, to the World Economic Forum (Davos), UN Habitat III, London Migration Museum, AMNH, Montreal Fine arts Museum and Dublin Science Gallery. It has been shared in the pages of National Geographic, Time Magazine, Foreign Affairs and other relevant media. Her TED Talk exceeded two million views confirming the great potential of her work to go beyond photography, becoming a tool for social change, which promotes dialogue and challenges cultural prejudices.

Adolescence, pre-adolescence, is this crucial period between 11 and 16 years where there is extra importance in the meaning of identity in a global context. A time of discovering who we are and our values that comes mixed with a need to communicate, connect and mainly fit in. Angélica's new project created for the Bertha Artivism Awards is focused on teenagers with a migrant background. They are the ones that in the present will shape our future, and we can use art to amplify their voice.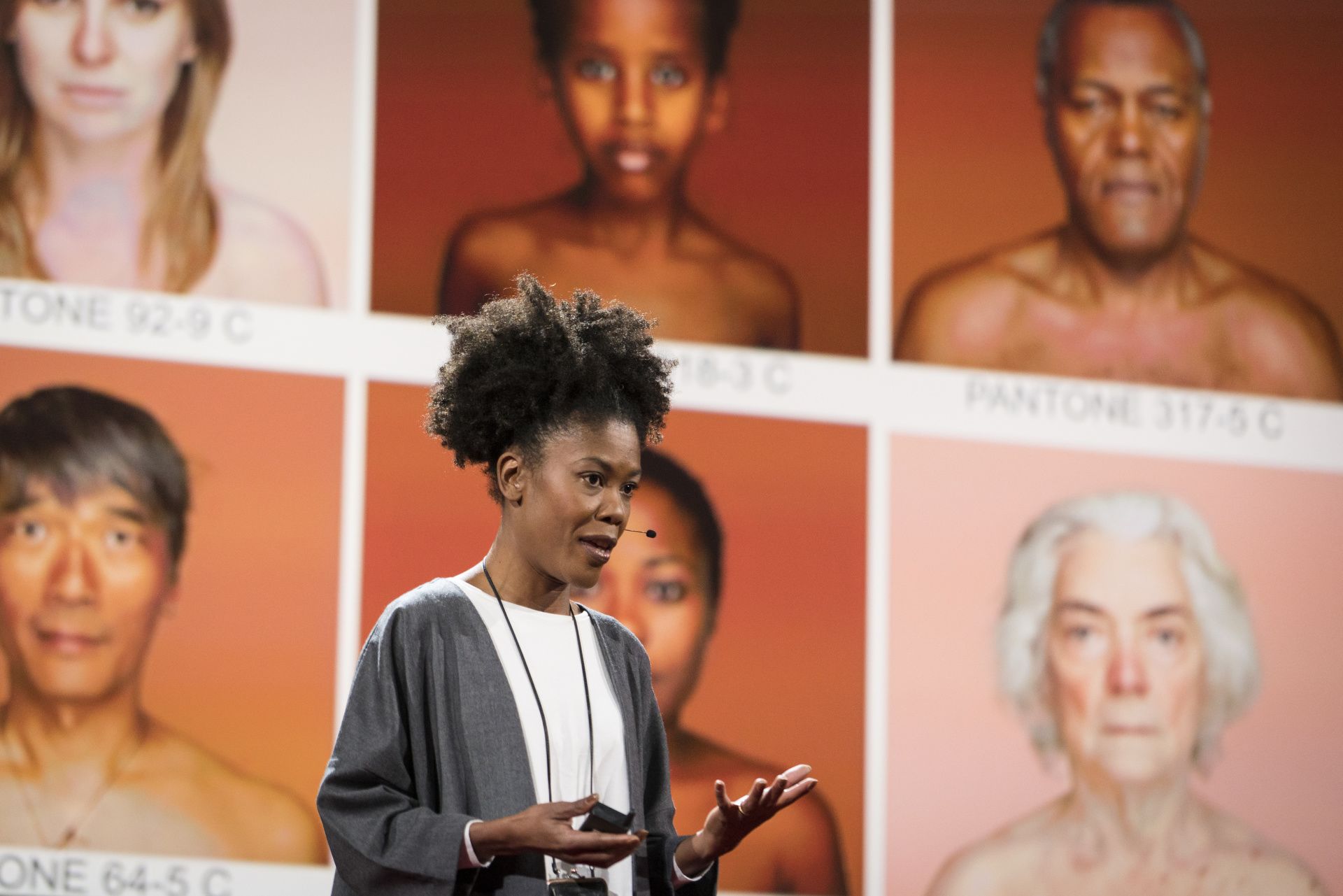 Photo credit: Bret Hartman
Photo credit: Bret Hartman
Decriminalised Futures
Decriminalised Futures is a collaborative project using creative tools to explore a broad range of topics that impact the lives of sex workers. Their goal is to celebrate creative expression of all kinds as a tool for deeper solidarity between global justice struggles. Through creative interventions and popular education, Decriminalised Futures aims to highlight the ways in which sex worker movements are inextricably linked to struggles for racial and economic justice and trans liberation. In 2022, they will launch an exhibition titled Decriminalised Futures at the Institute for Contemporary Arts in London, and continue their online 'Lady of the Night School' public education series on the histories of sex worker movements. Their Bertha Artivism Awards project, Writing Our Futures, is a multi-week online storytelling workshop with sex workers to explore their lives, experiences and involvement in political movements through creative storytelling.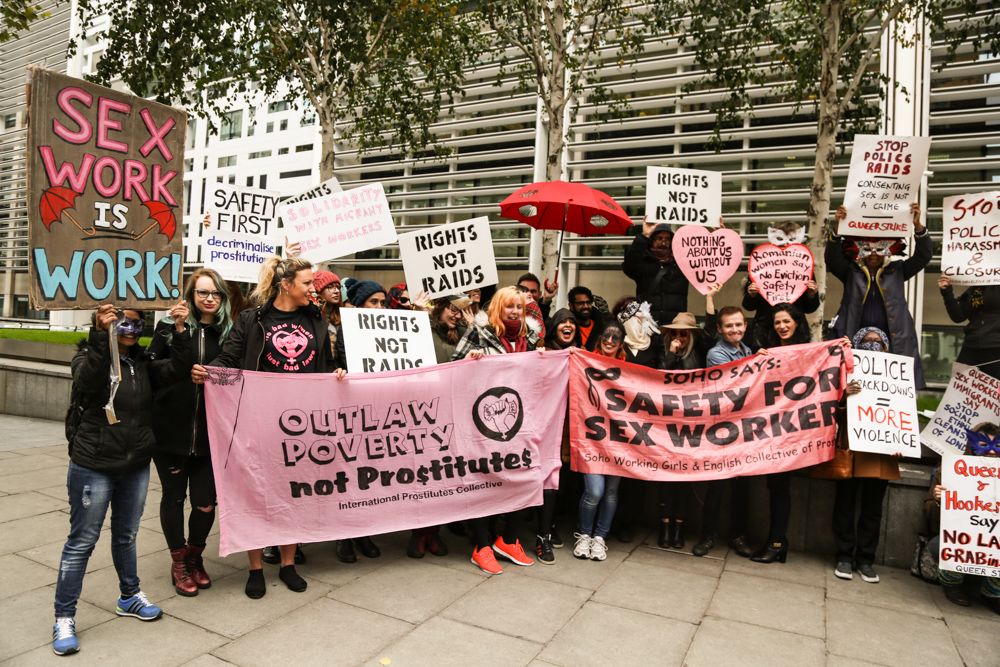 Eliza Factor
Eliza Factor is a novelist who uses diverse forms of art-making, storytelling and ecological exploration to investigate the idea of disability. Her talks, memoir, essays and blog often revolve around enlightening interactions with her son, who does not use language in a conventional sense and whose mobility is severely hampered by brain damage suffered in utero. Her current project is the Lonely Worm Farm, a fledgling community center in upstate New York that will use the arts and agriculture to bring people dealing with disability together. In the summer of 2022, the Lonely Worm Farm will initiate its arts programing with an 8-week weaving workshop. In response to the flag-waving tenor of our times, participants will make welcome mats: a large communal welcome mat or tapestry that will incorporate willows harvested from the property, wool from local goats and scraps of personal history; and smaller, individual mats that can be brought home. In an effort to reach a broader audience, shift perceptions about disability, and invite people to reconsider the lowly welcome mat, we will interview participants and document their work on social media. The images aim to inject viewers with a shot of hope, humor, wildness and wonder.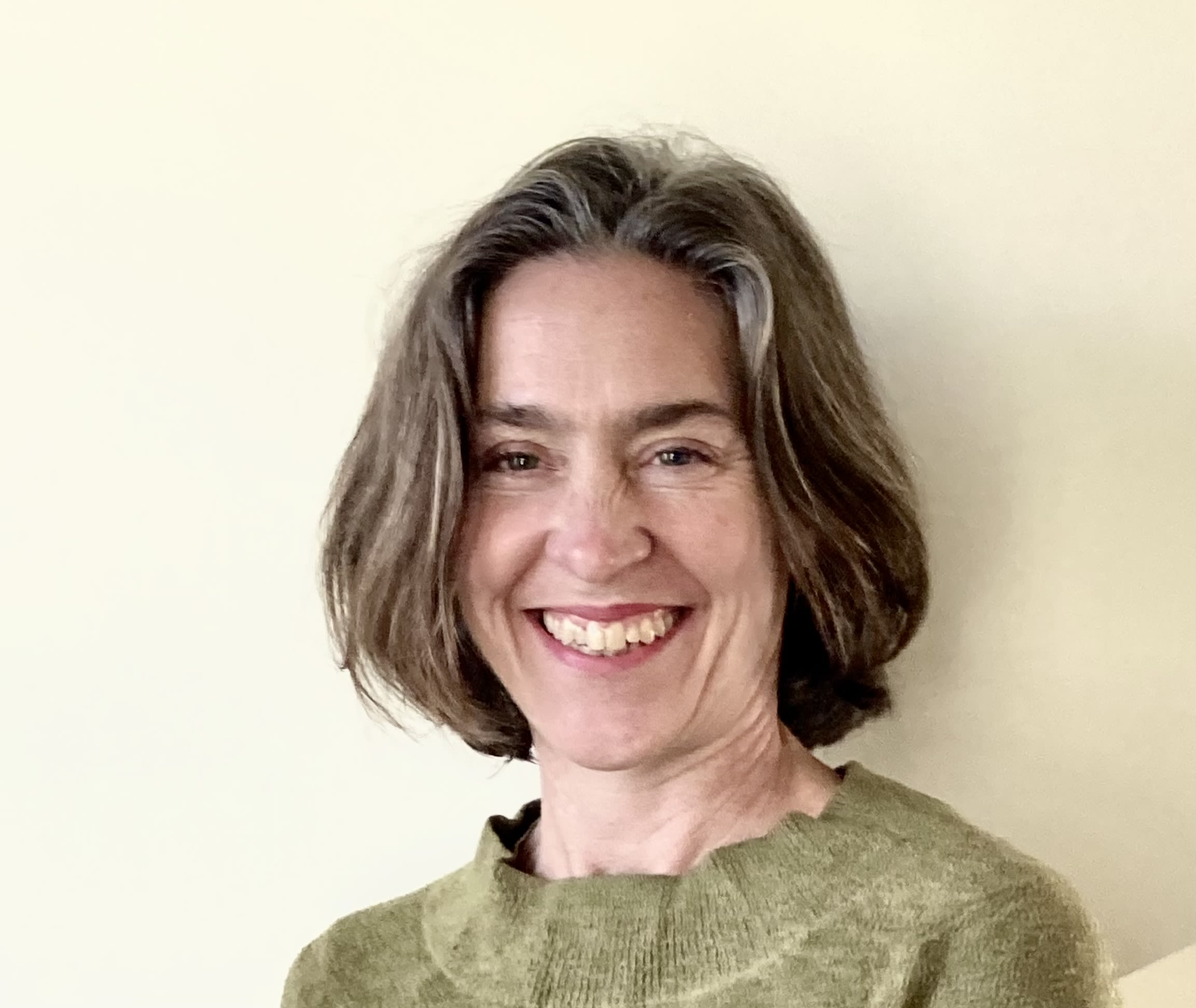 Empatheatre
Empatheatre is an award-winning South African research-based theatre company and methodology founded by artist/activists Mpume Mthombeni, Neil Coppen and Dylan McGarry. The company has been responsible for launching several ground-breaking social justice theatre projects over the last decade including Soil & Ash (focusing on rural communities facing pressure from coal-mining companies), Ulwembu (street-level Drug addiction and harm reduction advocacy), The Last Country (female migration stories), Boxes (homelessness and urban land justice inequalities in the city of Cape Town) and Lalela ulwandle (an international project supporting sustainable transformative governance of our oceans).

Empatheatre's Bertha project is titled the Amagagasi/Tides project and is a collaboration with the Mbazwana Arts Centre in Northern Zululand. The project aims to foster a new form of public dialogue and alternative approach to spatial planning of rural areas surrounding conservation and mining concessions. One in which traditional knowledge, contemporary social dynamics and cultural phenomena are foregrounded in these decision-making processes. The Amagagasi project will work to create a powerful piece of interactive street-theatre in which audience members participate in a 'call and response' storytelling process that re-maps (in vernacular isiZulu) the land/and coastline, creating an "alternate archive" that re-tells the story of the region from local people's perspective, and then explores, alongside the public, the potential of devising a new map of the region.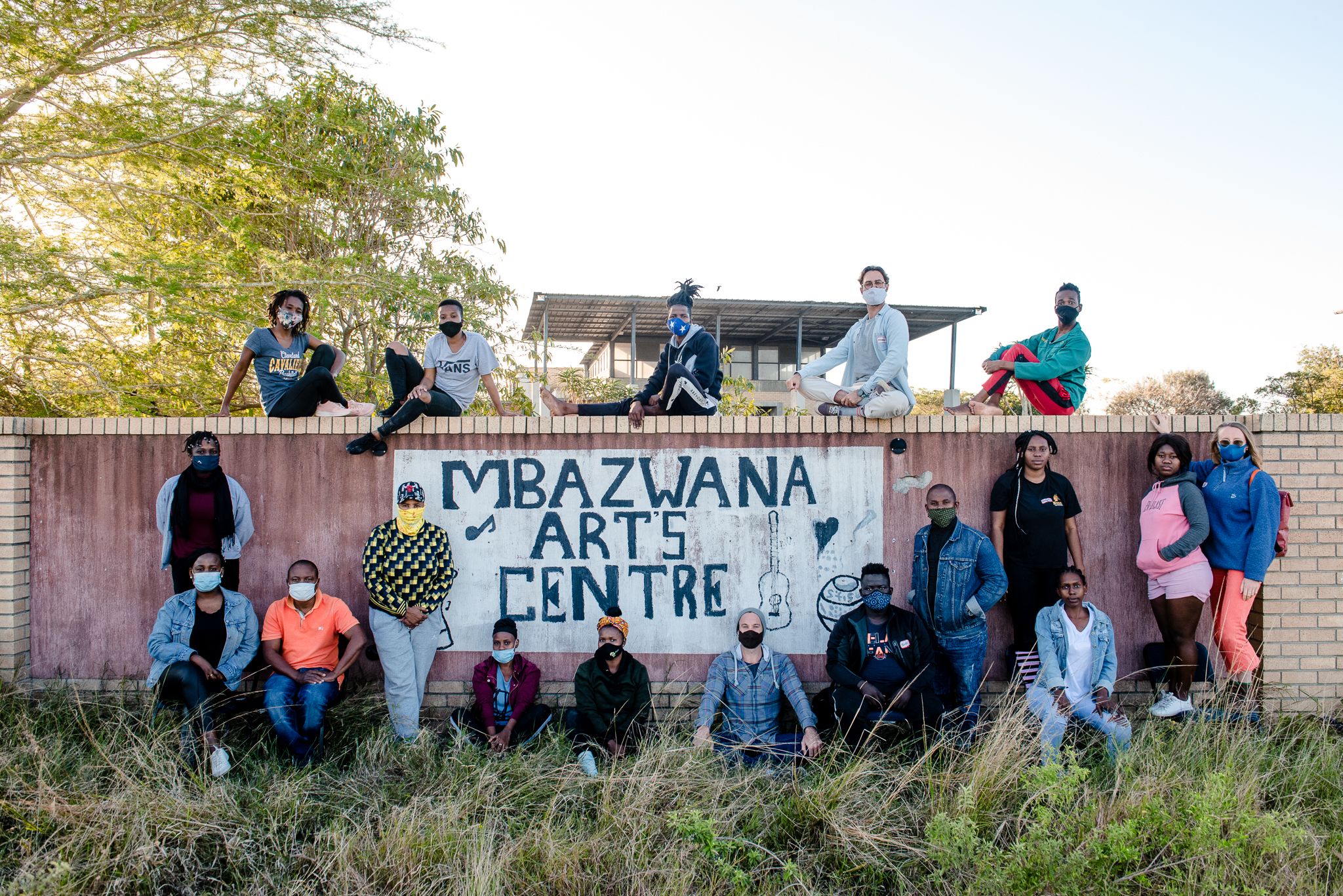 Festivales Solidarios
Festivales Solidarios are a self-managed horizontal collectivity. They are integrated by artists, documentalists, designers, communicators, Indigenous and mestizo radio broadcasters who work with art and community communication for the defense of the territory, political prisoners and historical memory. Festivales Solidarios are originally from Guatemala, they work at the national level accompanying and walking with peoples and organizations that fight against colonial extractivism. They emerged in 2013 where they mounted their first campaign to make political prison visible, and began the dissemination of the theme of political prison with art, music and film festivals. Initially called "Libertarian Festival", they were pioneers in working on these themes through art in the country.
Festivales Solidarios will carry out an itinerant Caravan with exchange of playful methodologies in 3 resistances and communities that fight against extractivism, closing their intervention with a communal solidarity festival, which has been part of their strategy, for more than 8 years.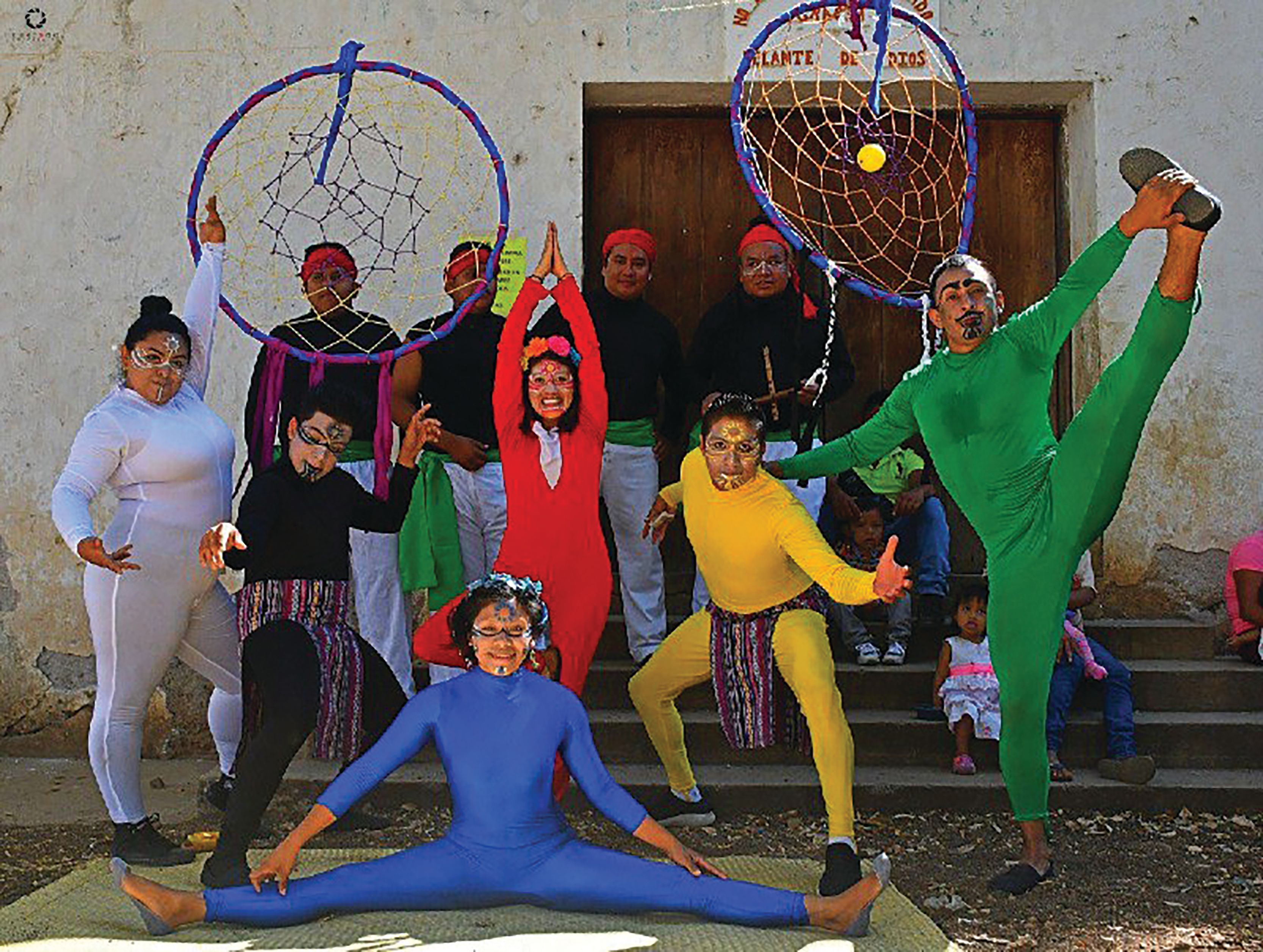 Good Chance Theatre
Good Chance Theatre

began in the Calais Jungle unofficial refugee and migrant camp in 2015 where they built their first Dome, a temporary Theatre of Hope. Good Chance was founded on the belief that expression is a human right, and the Dome was a place for that expression, for creativity and dignity for all. Since then they have built the Dome a further nine times to help people from all countries and backgrounds to come together through art.

Alongside the Dome theatres, Good Chance create ground-breaking productions and support artists through their Ensemble programme. Their award-winning first play, The Jungle, tells a story of people seeking refuge and the volunteers working alongside them, contributing to a narrative around open communities and the need for human connection. Their latest play, The Walk, led by a giant refugee girl Little Amal, was staged outdoors across 8000km from Gaziantep in Turkey to Manchester in the UK during the pandemic.

Good Chance's Bertha Artivist cohort lead is Emily Webb, Head of Poetry and Projects, who has 10 years' experience in creative writing/social change and creating spaces for people to tell their stories. At Good Chance, she founded Change the Word and has run Domes in Paris since 2018.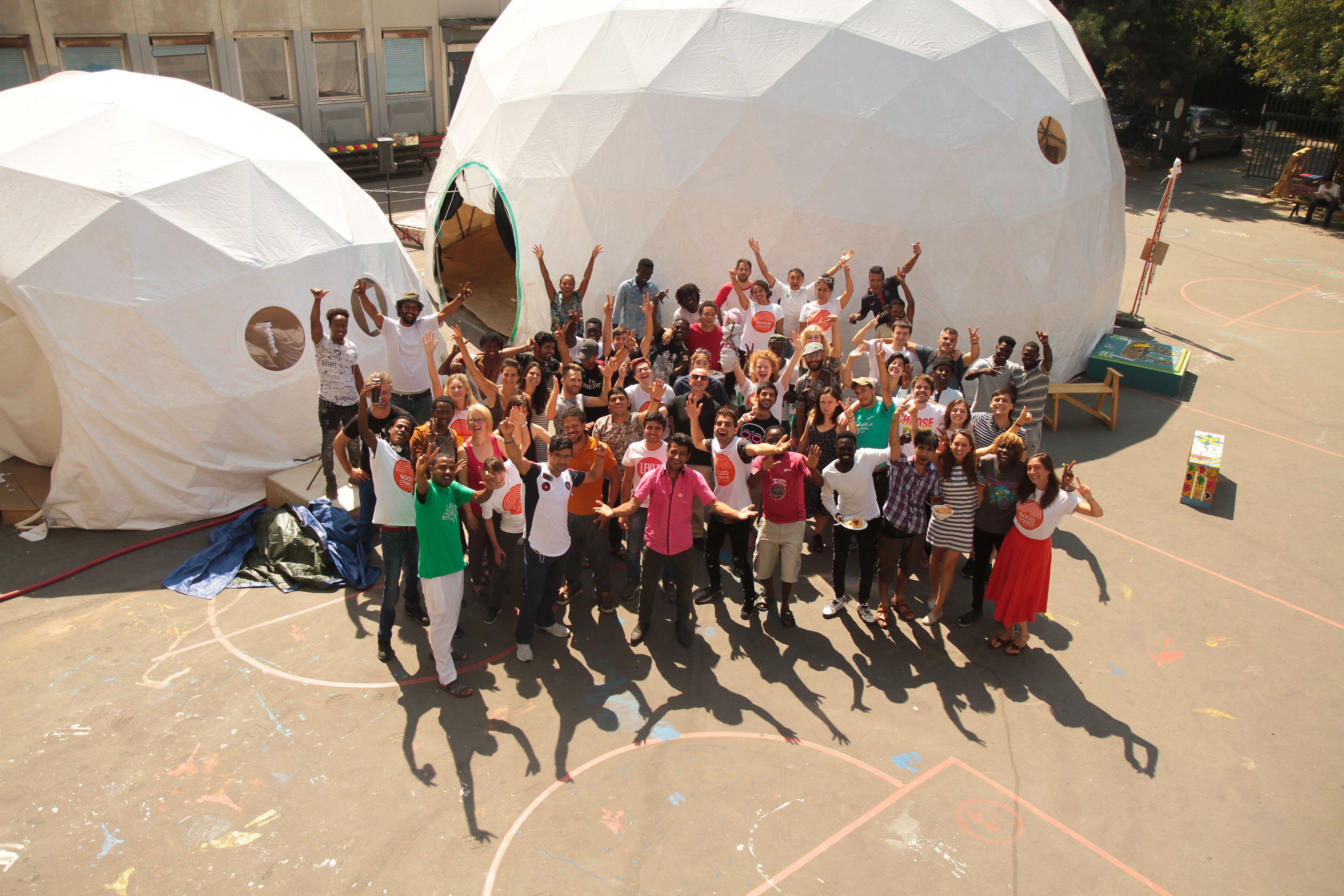 Rasha Nahas
Berlin-based Palestinian singer-songwriter and instrumentalist Rasha Nahas was born and raised in Haifa. Rasha has long been crafting a sound that moves seamlessly between the resonances of early rock 'n' roll complemented by her distinctive approach to songwriting, storytelling and performance. While Rasha's musical projects are always an exploration into new territories, one staple in her works is her dedication to the narrative. Her debut album, 'Desert' chronicled a personal and political journey from Palestine to Germany and back again. In her upcoming album 'Amrat', Rasha explores themes of home, belonging, spirituality, freedom and her relationship with her mother-tongue.

Through the Bertha Artivist Award she delves into a collaborative artistic approach with female musicians from across the globe. Accompanied by impact producer Lorena Junghans, Rasha makes use of music's ability to bring communities together across walls and borders, and uniting female artists from different regions to produce a project with a potential to reach the artists communities and beyond, combining personal experiences for a bigger say and wider impact.

Originally from Romania, Lorena Junghans is a content-oriented producer with a background in project management in Cape Town, Beirut and Berlin. Lorena's projects focus on personal stories that aim to achieve sustainable social impact and change existing structures. When working with individuals and organizations, Lorena pursues the goal of intersectional solidarity.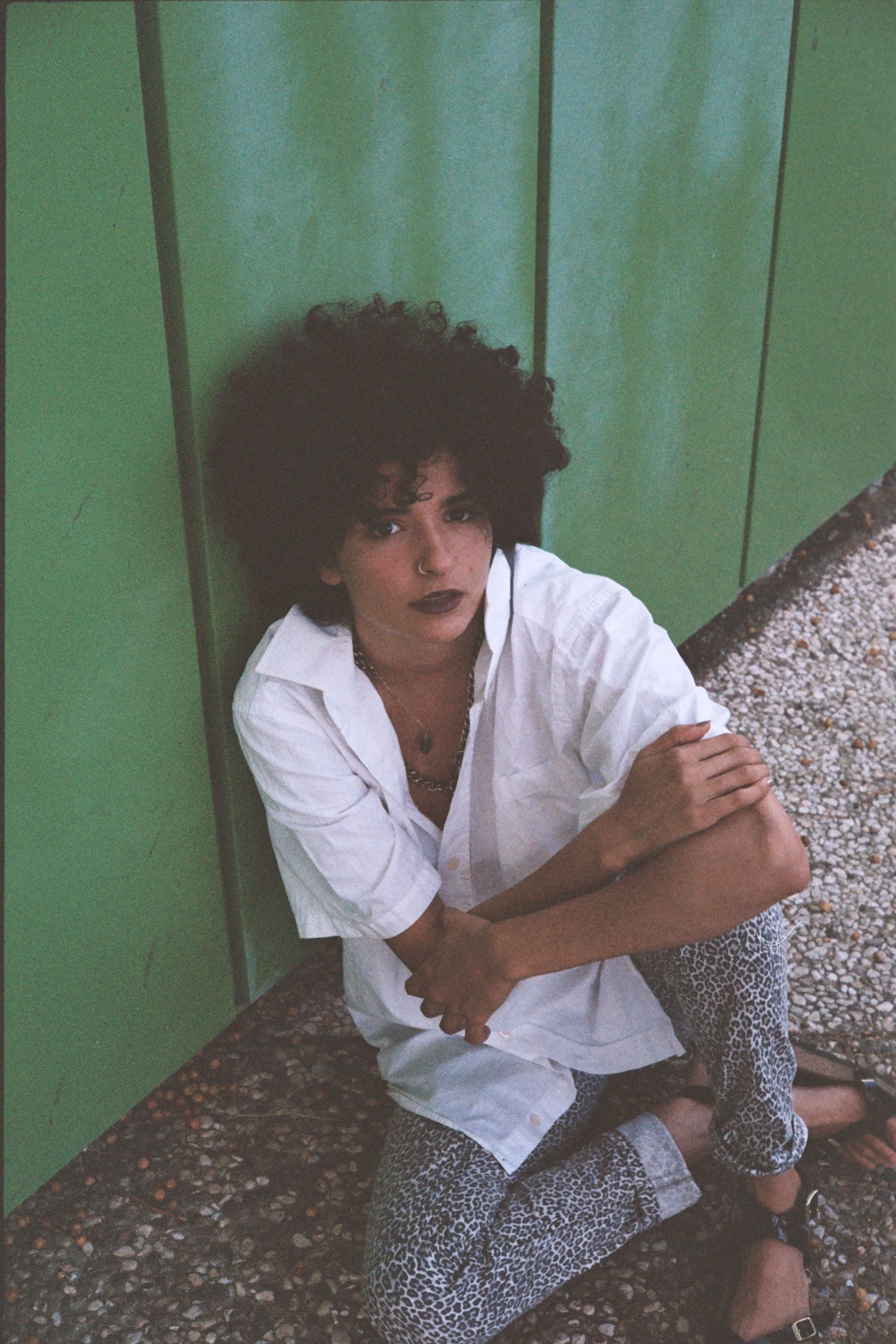 Photo credit: Sama Haddad
Photo credit: Sama Haddad
Sonali Bhattacharyya
Sonali Bhattacharyya is an award-winning playwright (Sonia Friedman Production Award, Theatre Uncut Political Playwriting Award) and screenwriter based in London. Her credits include Megaball (National Theatre Learning), Slummers (Cardboard Citizens), The Invisible Boy (Kiln Theatre) and 2066 (Almeida Theatre). She is a graduate of the Royal Court Writers' Group, Old Vic 12, and Donmar Warehouse's Future Forms Programme. She is under commission to the Orange Tree Theatre, Almeida Theatre, Fifth Word and Kiln Theatre, and is developing a drama series for television with Dancing Ledge Productions.

Her Bertha Artivism project is the workshop performance of her play Chasing Hares, which explores the impact of precarious work and late stage capitalism on two generations, combining naturalistic and jatra (Bengali folk theatre) traditions with dance and song.

The award will support the research and development of the play with a process rooted in the South Asian community of Greater London. The workshop production will include a post-show communal meal and political discussion about the themes of the play. The aims are to democratise the artistic development of the piece and to encourage discussion about the agency ordinary people have to affect change when working together collectively.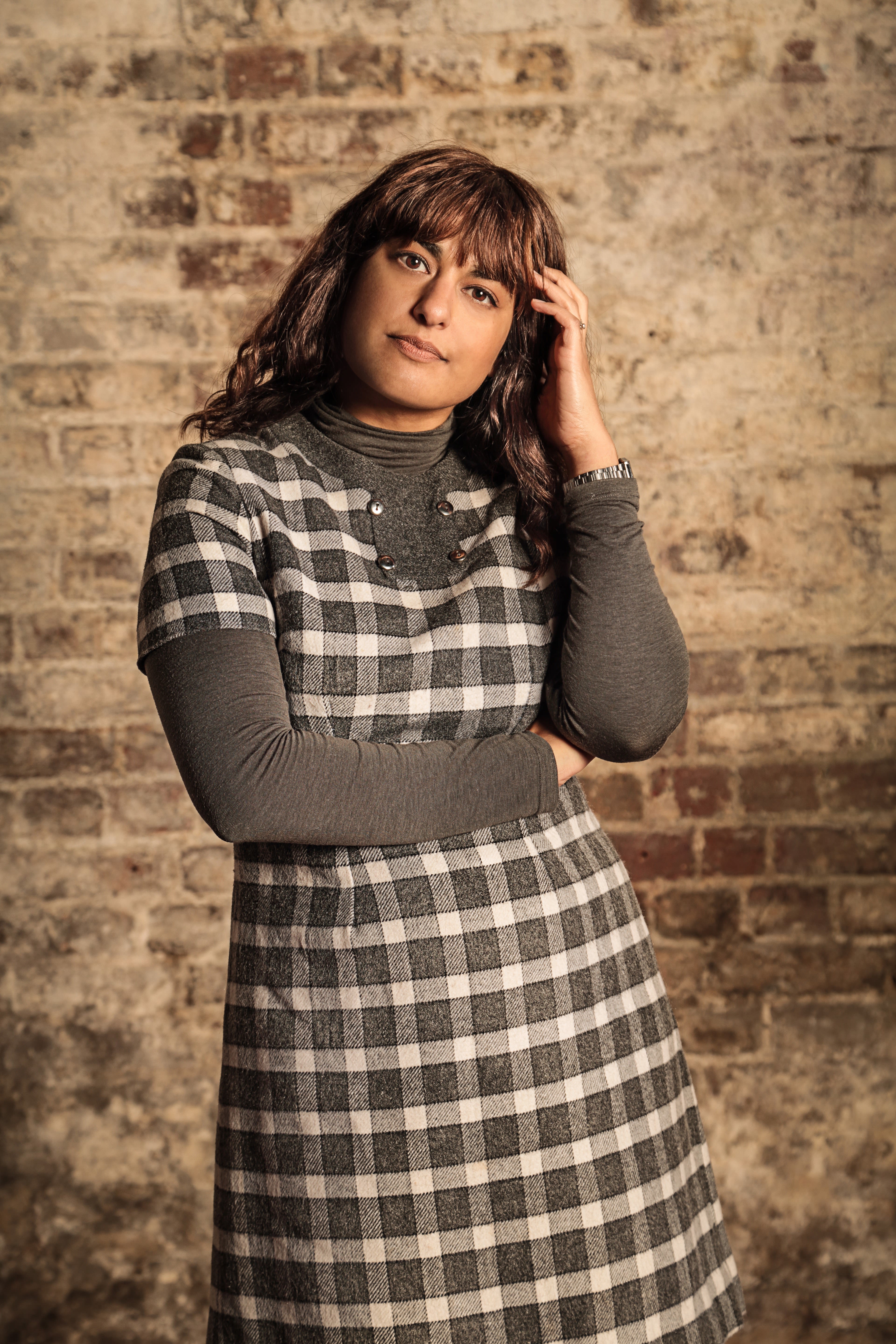 About Bertha Foundation
Bertha Foundation fights for a more just world. We support activists, storytellers, and lawyers who are working to bring about social and economic justice and human rights for all.