---
India was the site of the Bertha Justice Initiative's first educational exchange in December 2013. Be Just Fellows and senior lawyers from the Philippines, Thailand, South Africa and the United States toured India together to meet their colleagues there and to learn about the fascinating range of the public interest work being done by our local partner, the Human Rights Law Network (HRLN).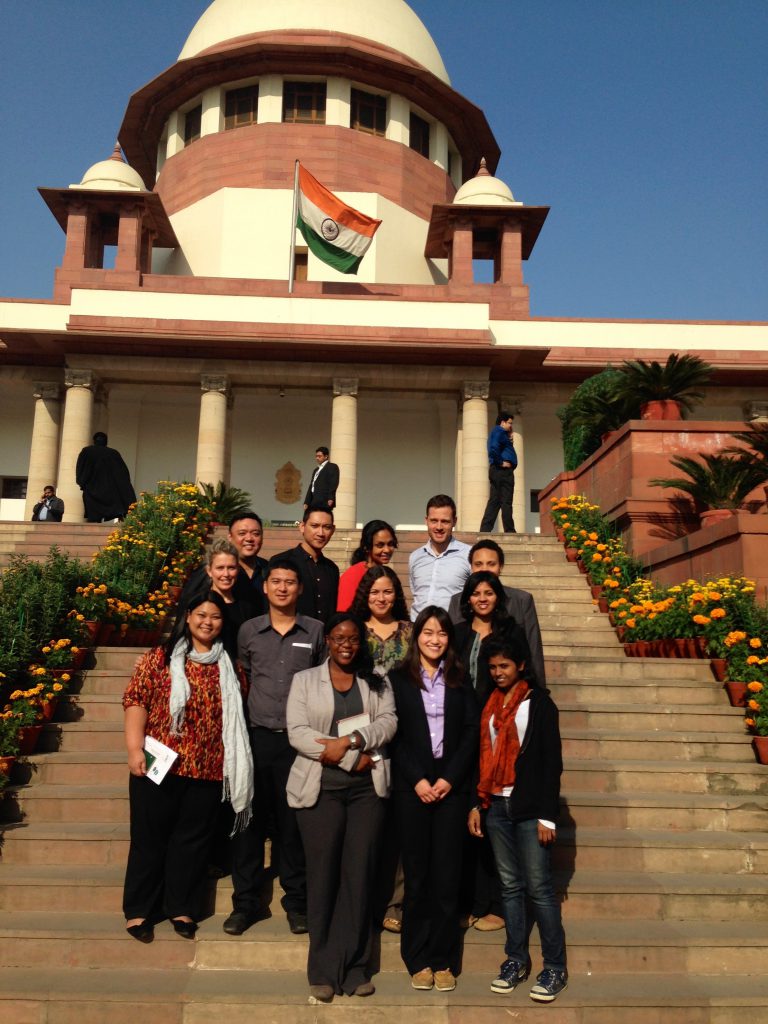 Our fellows had the opportunity to interact with lawyers and activists working on some of the most compelling legal and social justice issues in India.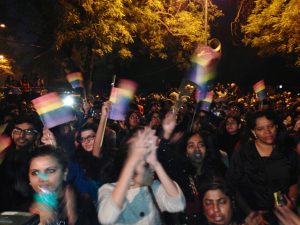 We attended the protest against the Supreme Court decision upholding the old colonial penal code criminalizing gay sex and debated strategy with HRLN's lawyers who have since filed an appeal against that decision. We met with lead anti-corruption lawyers who were key to the transparency and anti-corruption movement that has solidified into Arvind Kejriwal's new political party, which soon after won the Delhi election. We toured the Bombay High Court, observing and learning from the different courtroom culture, and met with the senior judges to discuss the Bertha Justice Initiative.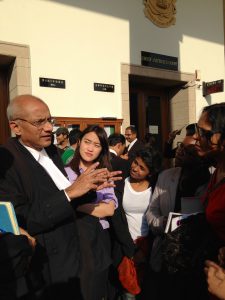 We attended Supreme Court hearings to see HRLN's senior counsel, Colin Gonsalves, argue an application in relation to the victims of the Muzaffarnagar riots. In Delhi, we met with acid attack survivors and activists, lawyers and activists working on informal settlements and housing, environment and gender issues.  Our fellows benefited from the sharing of comparative experience on human rights issues of common interest and took home with them new ideas and strategies to share with their home organisations.
The imposition of martial law in India, through operation of the Armed Forces Special Powers Act (AFSPA) granting the military sweeping powers and immunity from prosecution, has been the subject of much controversy, giving rise to protests within India and attracting widespread international criticism. We were able to take our fellows to visit Manipur, where they saw first hand the oppression of living in a militarised zone, and had the remarkable opportunity to meet Irom Sharmila, who has been on hunger strike for 14 years in protest seeking to have AFSPA repealed. Our fellows were among the very first to visit Sharmila, where she is under arrest in hospital for attempted suicide and force fed each day, after our partner organization HRLN obtained a court order allowing her visitors. So moved by the experience, our fellows have continued to monitor and raise awareness about Sharmila's case. She remains under arrest in hospital today.
After the visit our fellows said they felt energised about their own work at home, both because of this rich and exciting experience and because of the connections and sense of cohort they developed with their Be Just fellow colleagues in India. They reported feeling humbled by the circumstances in which their colleagues work, which left them feeling empowered to be bold and push the boundaries further in their home jurisdictions. We asked some of them to write about their experiences in India and we will be publishing their reflections on the blog over the coming weeks.
The success of this first educational exchange – in enriching our fellows' experiences and helping to build links between them across borders – has been developed into a formal program for the Bertha Justice Initiative. Each year, we will support three educational exchanges in different places around the world with our Be Just partner organisations, which are designed to be opportunities for exchange for both our Be Just fellows and for the senior lawyers who supervise them. The next educational exchange will take place in Berlin with the European Center for Constitutional and Human Rights next week, including a public event with Wolfgang Kaleck, Alejandra Ancheita, Lisa Chamberlain, Nomzano Zombo from our Bertha network partners.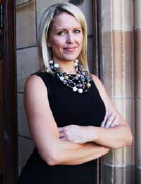 Jennifer Robinson 
Director of Legal Advocacy
Follow Bertha Justice Initiative on Twitter @Be_Just_
Follow Jen Robinson on Twitter @suigenerisjen
Article Tags: Activism / Bertha Fellows / Bertha Justice Initiative / Bertha Network / Educational Exchange / HRLN / India / LGBTI