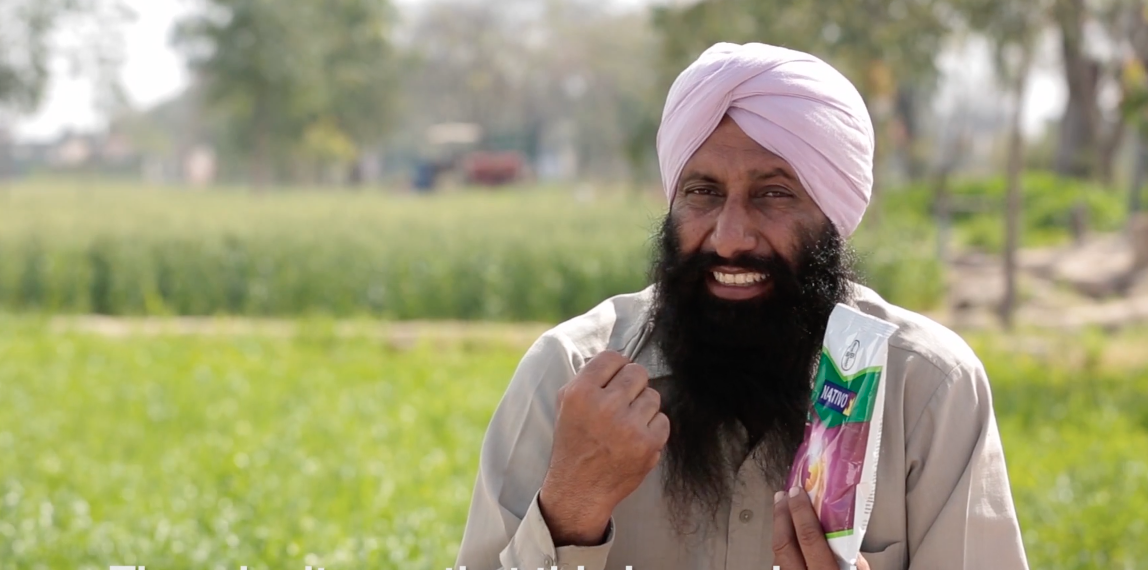 VIDEO ADVOCACY CASE STUDY


TACKLING THE ACCOUNTABILITY GAP IN INDIA
Challenging Pesticide Companies Across Borders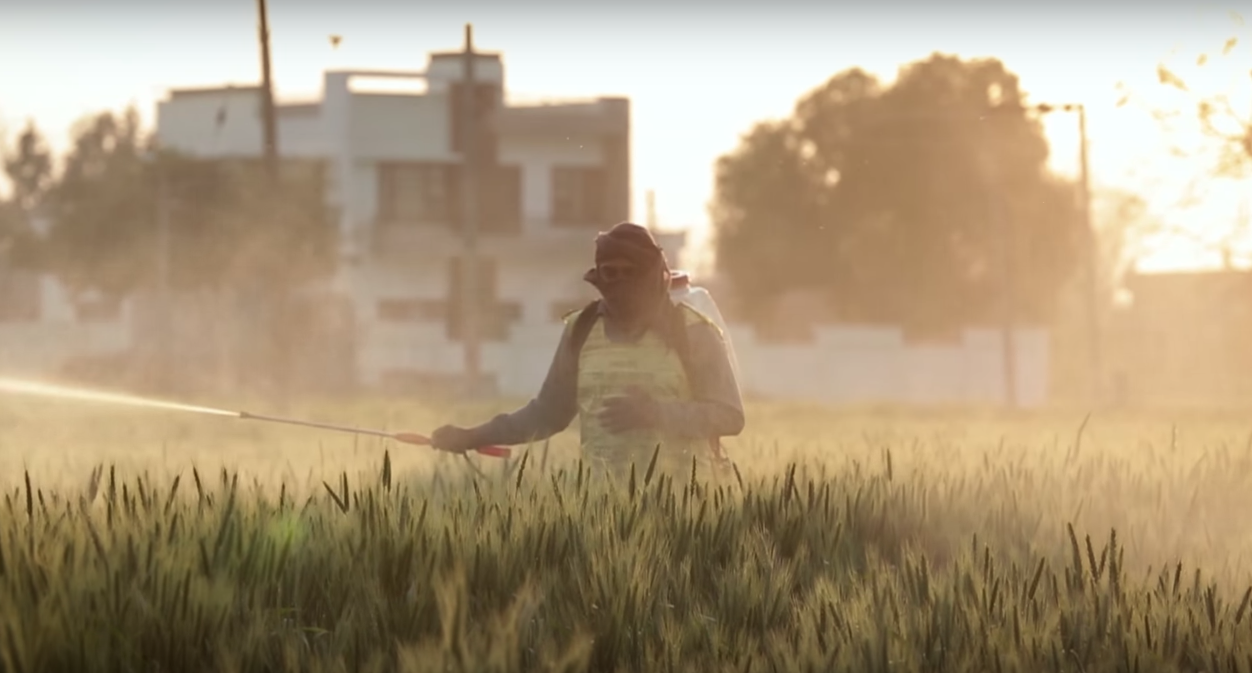 Summary
Organizations Producing the Videos:
European Center for Constitutional and Human Rights (ECCHR)
New Media Advocacy Project (NMAP)
Countries of Production:
India (filming) and U.S. (editing)
Issues Addressed:
Business and Human Rights with a focus on pesticides

VIDEO 1 
Tackling the Accountability Gap: Legal Tools to Hold Pesticides Companies Accountable (15.40 min)
Intended Use of Video: Inform individuals about human rights abuses connected to pesticide use and train them to document legal cases
Target Audiences: Activists, civil society groups and farmers

VIDEO 2 
Tackling the Accountability Gap and Inadequate Pesticide Management in Punjab: Farmers Testify (11.36 min): no public link (confidential submission)
Intended Use of Video:  Advocate for government and company policy change before United Nations
Target Audiences: Food and Agriculture Organization of the United Nations (FAO)

VIDEO 3 
Toxic Pesticides: The Threat to Punjabi Farmers (1.37 min social media trailer)
Intended Use of Video: Raise awareness with the general public to put pressure on decision-makers
Target Audiences: ECCHR partner organizations and social media followers, general public


The Issue
By operating across different countries and regulatory regimes, major European and U.S. pesticide manufacturers avoid liability for the damage their products cause to human health and the environment.
For instance, the transnational company Bayer CropScience AG distributes hazardous pesticides from Germany to India through its subsidiary BayerCropScience Ltd and fails to ensure that consumers in India are adequately informed of the risks in using these pesticides. Moreover, they do not ensure suitable protective equipment is readily available and the documentation of potential negative health impacts has not led to changes in company marketing practices.
Similarly, Syngenta is the second largest pesticides company in India, where it sells Gramoxone - a pesticide that contains an active ingredient (paraquat) which has been banned in the European Union since 2007. Products containing paraquat in the United States must include the warning: "fatal if inhaled," yet the Indian version by the same company only includes: "fatal if swallowed." Moreover, these labels in India do not include instructions on correct disposal or warnings against using the containers for other purposes, which poses further health and environmental risks. Finally, some Syngenta labels in India are in Hindi and English only, languages that most farmers in Punjab, a state in Northern India do not speak.
To address the regulatory gaps in the global pesticide market, the United Nations Food and Agriculture (FAO) established a Code of Conduct on Pesticide Management (hereon the "Code") in 1985 and later updated it in 2013. The Code outlines measures that governments and pesticide producers must take around personal protective equipment, container labeling and training for farmers handling pesticides. Failure to comply with these measures is considered a Code violation and any party can file a complaint before the FAO for review.
The Organizations
The European Center for Constitutional and Human Rights (ECCHR) is an independent, nonprofit, legal and educational organization that engages in innovative strategic litigation using European, international and national law to hold state and non-state actors accountable. Within its Business and Human Rights Program, ECCHR is involved in legal actions to halt harmful pesticide usage. For this project, ECCHR worked closely with its local India partner Kheti Virasat Mission, an organization that works directly with Punjabi farmers to promote sustainable farming practices.
The New Media Advocacy Project (NMAP) combines legal expertise with cutting edge communication tools to strengthen human rights and social justice work. It helps advocates tell their stories in compelling and powerful ways to tip the balance in the toughest cases and campaigns. In 2014, Bertha awarded NMAP a grant to support the lawyers in the Bertha Justice Network, of which the ECCHR is a member.
Why Video?
Addressing pesticide usage from a human rights perspective presents unique challenges. First, pesticides often impact a breadth of people and issues, ranging from farmers and consumers to plants and animals. Second, the legal evidence required to document this impact often involves specific technical or science-based skills which many human rights focused advocates do not possess. Moreover, many of these pesticides are produced in the Global North yet used in the Global South, creating a complex web of transnational relationships that involves stakeholders ranging from national government officials to global agribusiness companies.   
Given these challenges, ECCHR opted to use video as an accessible training tool that outlines strategies for litigation and advocacy around pesticides, as well as encouraging cross-regional learning by connecting organizations around the globe so that they can learn from each others' strategies and perhaps find space for joint collaboration. ECCHR also chose to use video as an advocacy tool to engage policymakers at the FAO more effectively.


Advocacy Objectives and Target Audiences
The first video, Tackling the Accountability Gap: Legal Tools to Hold Pesticides Companies Accountable, briefed non-lawyers about the human rights risks connected to pesticide use and potential legal remedies. The primary audience was the Pesticides Action Network (PAN), a global coalition that reaches on-the-ground civil society activists working directly with the farmers and communities most affected by pesticide-related abuses. The video's secondary target audience was local Punjabi farmers to inform them of the risks of pesticides and share ideas on how they can work with advocates and lawyers to change national policies and the practices of international manufacturers.
In 2015, ECCHR and its partners filed a complaint before the FAO: a quasi-legal international mechanism that can address how companies that import and export pesticides take advantage of gaps in national regulation to not comply with key human rights obligations. Drawing upon the footage of the first video, a second video was produced to accompany a written submission to the FAO. The goal was twofold: to engage FAO staff responsible for reviewing ECCHR's complaint by presenting the information in a more accessible and compelling format; and to test out the FAO's rules of procedure regarding the submission of media as part of a complaint. This is key, given that individuals and communities most directly impacted by violations to the Code generally do not have access to decision-makers at the FAO -the only mechanism that issues recommendations on pesticide safety directly to companies and governments.

The third video was a short 1.37 minute film for use on social media to call public attention to the FAO hearing and demonstrate to companies involved (Bayer and Syngenta), as well as to the FAO, that this issue has gained saliency.



The Videos
The three videos drew upon the same footage from the cotton belt of Punjab, where interviews were conducted and shot by ECCHR with local farmers and their families, community leaders and pesticide distributors. The goal was to provide first-person accounts of the health, environmental and economic consequences of pesticide use for farmers, their families and communities. The videos also highlighted the implications for women, who are at a higher risk of health problems related to pesticide usage.  
Many of the interviews were shot at an ECCHR-led workshop and during a fact-finding trip in Punjab. The workshop covered various legal approaches to corporate accountability and explanations of what evidence activists need to collect to document a pesticide case. The participants were farmers, academics, community activists and leaders. International and local lawyers from South East Asian countries - namely India, Malaysia, Sri Lanka and the Philippines - also participated in the workshop and added a range of geographical perspectives to the video.
For the first two videos, ECCHR and NMAP did all pre-production and filming from March to May 2015 and editing from June to September 2015. For the third video they tapped into the existing footage and edited from May to June 2017. The entire project budget was $45,000, which includes the costs of ECCHR/NMAP staff and three Kheti Virasat Mission staff members assigned to this project. ECCHR also hired a documentary filmmaker and lawyer, who had previously worked on pesticides litigation for ECCHR, to assist with the filming and editing.
Given the challenges for civil society organizations to safely operate in India, there were some concerns around filming in particular regions due to security and required permits, but this did not affect the footage needed for the film. NMAP edited the Tackling the Accountability Gap training video over four months, the FAO submission video over two months and the short social media video over three weeks.
Video 1: Tackling the Accountability Gap: Legal Tools to Hold Pesticides Companies Accountable (15.40 min)
The first video showed how and why pesticides lack adequate regulation and protections due to a lack of accountability. By highlighting specific cases, the video outlined the steps in preparing litigation against pesticide companies as well as presented the challenges involved in identifying responsibility within complex distribution chains and in documenting slow-emerging health problems. The video also drew upon expert interviews and animations to delve into legal strategies and concepts as well as to explain how to monitor and document the impacts of pesticides in the field.
Video 2: Tackling the Accountability Gap and Inadequate Pesticide Management in Punjab: Farmers Testify (11.36 min)
The second video accompanied ECCHR's formal monitoring report, which was submitted in October 2015. ECCHR compiled the report with support from Bread for the World (Germany), Public Eye (Switzerland), the Pesticide Action Network Asia Pacific (Malaysia) and Kheti Virasat Mission (India). This video highlights how the pesticide companies in question violated the Code, namely by showing how they do not provide users with proper training and personal protective equipment. It also shows how the canisters are sold with inadequate warning labels and the aggressive sales strategy used by the companies, which includes recommending high amounts of pesticide that do not seem necessary or warranted.
Video 3: Toxic Pesticides: The Threat to Punjabi Farmers (1.37 min social media trailer)
In anticipation of the screening at FAO, ECCHR and NMAP edited the third video to galvanize interest around the case via social media. At just over one and a half minutes, the video was created to be short and similar to quick news capsule videos used by AJ+ and other media outlets that focus on social media. The goal was to generate engagement amongst ECCHR and its partners' social media followers, as well as to show to FAO that the case was gaining public attention and should be reviewed as soon as possible.
Tackling the Accountability Gap: Legal Tools to Hold Pesticides Companies Accountable (15.40 min)
Tackling the Accountability Gap: Legal Tools to Hold Pesticides Companies Accountable (15.40 min)
Impact Distribution
Strategy
The Pesticide Action Network (PAN) was a major player in distributing the film, given its reach as a global organization with over 600 member groups, institutions and individual supporters in 90 countries. PAN-India and PAN-Germany were especially active from the beginning, as well as PAN-AP (Asia Pacific). Two German organizations that funded the workshop where much of the footage was shot also distributed the video to their partners, many of which are engaged in pesticides work.
The multilingual versions of the videos have allowed ECCHR and its partners to screen it to farmer organizations and workers across Germany, Pakistan, the Philippines and Mexico. The video has been instrumental in detailing legal strategies and showing how local and international organizations can work together to tackle a transnational issue such as pesticide production and usage.  


Impact and Outcomes
The main purpose of the training video was to equip activists in the Global South with knowledge and skills to assess and engage in transnational legal strategies, as well as to connect activists and partners working on this issue around the globe. The video received 2,500 views during the first week of distribution via the PAN, ECCHR social media channels and the Business and Human Rights Resource Center website. As of 2018, all three videos have been watched roughly 5,000 times in total, with almost 3,000 of these views being of the 1.37 min short video for social media.
As the training video was intended to serve the local communities in Punjab and others affected by agri-business around the globe, it was subtitled into Hindi and Spanish. The latter was done by México vía Berlín, a non-profit that focuses on German-Mexican relations and human rights impacts by German industries in Mexico, including pesticides. Several other Mexican organizations also screened the video to farmers and plantation workers to raise awareness on pesticides, especially those produced in Germany as these would be natural advocacy targets for the organization. Finally, the video was shared with the UN Special Rapporteur on Toxics and screened at an expert consultation organized by him and the UN Special Rapporteur on the Right to Food, both of whom put the issue on their agendas.
As for the FAO submission video, the FAO Panel of Experts and the World Health Organization (WHO) members who reviewed the case's report also watched the video during their annual meeting in April 2017 in New Delhi, India. Due to a technical glitch the video had no audio, but the viewers commented on the jarring effect of reading in silence the subtitled testimonies on the lack of safety while watching footage of farmers handling pesticides with bare hands. Screening the video at the UN allowed the FAO to see those affected by its policies, a tactic that can be replicated in other cases and which without video might not have been possible.