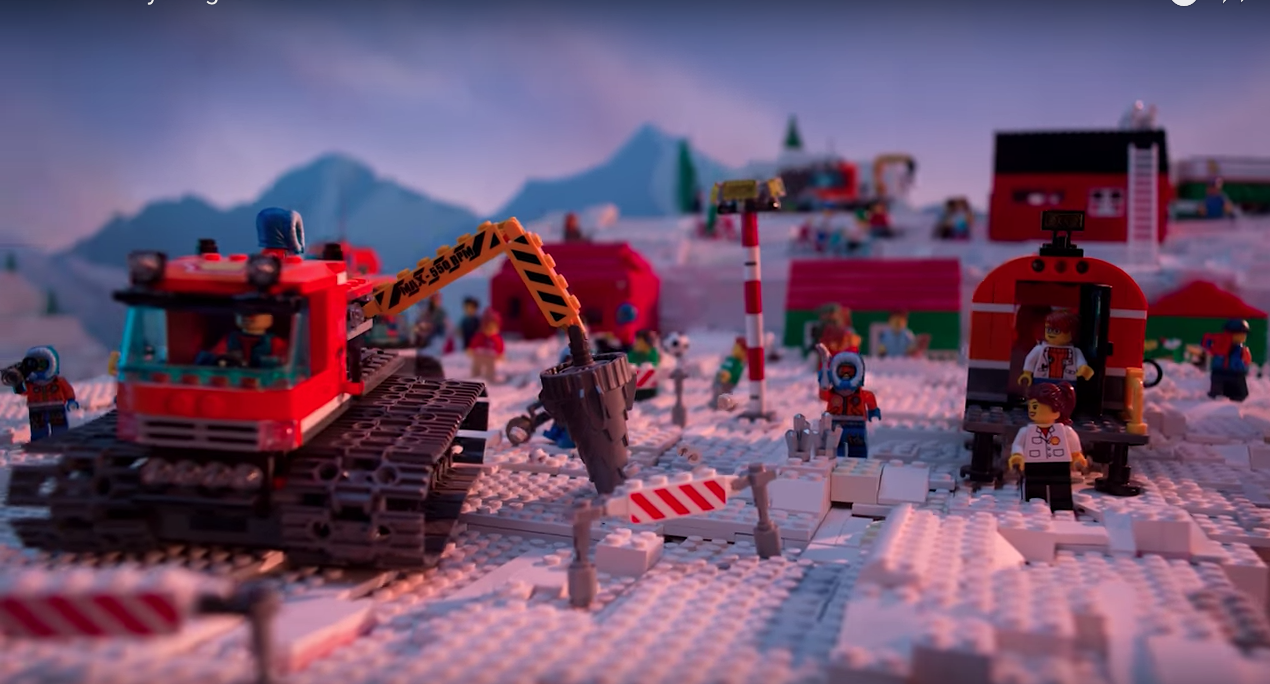 VIDEO ADVOCACY CASE STUDY


CORPORATE ACCOUNTABILITY & ARCTIC DRILLING
Parodying Advertisements to Disrupt Business Ties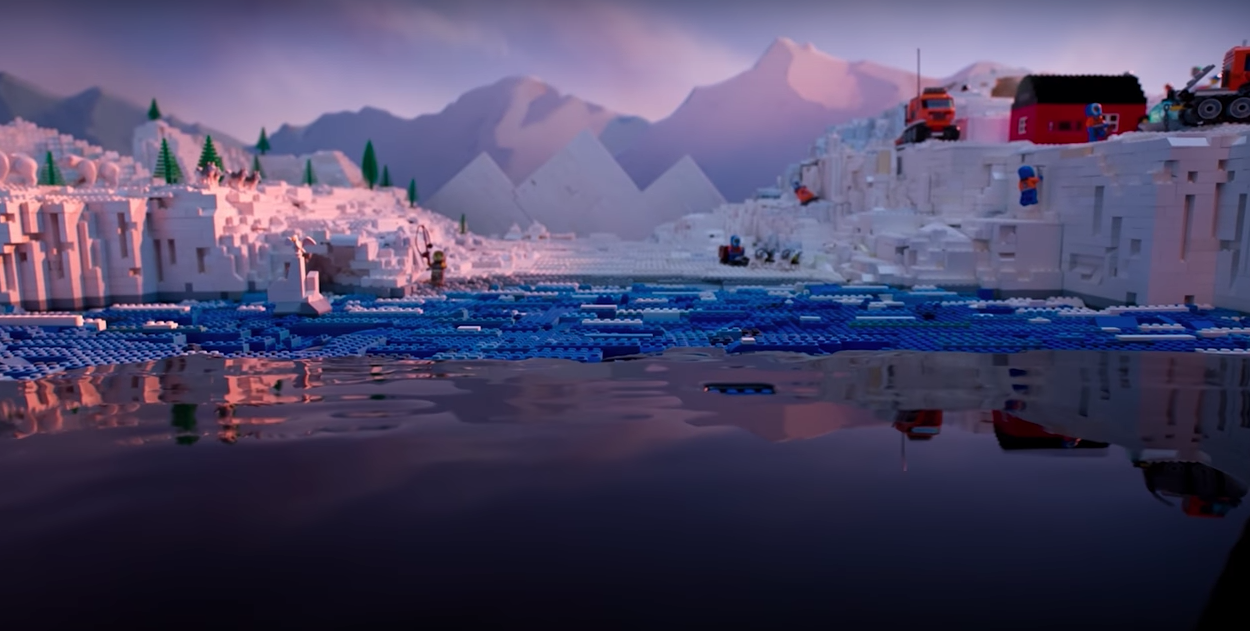 Summary
Organization Producing the Video: 
Greenpeace United Kingdom (UK) 
Country of Production: 
United Kingdom 
Issues Addressed: 
Oil drilling and climate damage 
Intended Use of the Video: 
Viral video to mobilize activists and corporate decisions 
Target Audiences: 
Activists and multinational corporations Lego and Shell
Video:
LEGO: Everything Is NOT Awesome (1.45 min video)
The Issue
In December 2011, Shell launched a campaign to persuade the general public that it was safe for them  to drill in the Arctic. In response, in June 2012 Greenpeace UK launched the Save the Arctic Campaign, which targeted Shell and its shareholders by raising legal and regulatory issues, as well as galvanizing public support through stunts and petitions against Shell's plans. In 2014, the Save the Arctic Campaign targeted Shell's profitable brand partnerships with companies that had a broader consumer appeal, such as Formula 1 and Lego. Greenpeace believed that Shell used these brands to soften its image as a fossil fuel company, especially in the case of Lego which is known as a trusted and family-friendly children's brand.
Since the 1960s, the Danish toy company Lego partnered with oil companies such as Esso, Exxon and Shell to produce branded toy sets sold at gas stations around the world. In the 1990s, Lego rebranded many of these toys under a fictitious oil company called "Octan" which became part of The Lego Movie and was led by a character called "Lord Business". Despite this image of corporate skepticism, Shell and Lego's partnership continued, valued at $116 million with over 16 million toy sets distributed across 33 countries.
The Organization
Greenpeace is an environmental non-governmental organization (NGO) with offices in over 40 countries and with an international coordinating body in Amsterdam, the Netherlands. Greenpeace has been campaigning against environmental degradation since 1971 and today brings together 2.8 million supporters worldwide. Greenpeace uses direct action, lobbying, research and public campaigns to advocate for environmental issues. Video has often played a key role in its work, and Greenpeace has learned to use it in an increasingly strategic way over the years.
This case study focuses on Greenpeace UK's campaign against Lego's partnership with Shell and the "Everything is NOT Awesome"video, which within three months had six million views, making it the most viral video in Greenpeace's history.
Why Video?
In 2010, Greenpeace UK campaigned with a video parodying Nestle's advertisement "Have a break; Have a KitKat" to get the company to stop using palm oil grown by clearing forests unsustainably, which in turn affected the orangutan population in Indonesia. Nestle's initial reaction was to pressure YouTube to remove the video by alleging copyright infringement. However, this led to public outrage on social media that prompted supporters to upload the video elsewhere, only bringing more attention to the issue. Given this positive experience, Greenpeace UK decided to use video to address Lego's involvement with Shell. Similar to Nestle, Lego is a popular company and the release of The Lego Movie in February 2014 became a hook to draw the general public's attention towards Lego and its partnerships.
Advocacy Objectives and Target Audiences
The partnership between the two companies made Lego the 'proxy target' for Greenpeace's larger campaign against Shell's plans to drill in the Arctic for oil. As in most of its campaigns, Greenpeace relied on the risk of reputational damage to pressure the company to change its course of action. In July 2014, Greenpeace UK created a sub-campaign within the Save the Arctic Campaign to focus on the Lego-Shell partnership. This campaign launched with activists dressed up as Lego figures protesting at Legoland amusement park in the city of Windsor, and was followed by the release of Greenpeace's "Everything is NOT Awesome" video online.  
The advocacy goal of the video was to pressure Lego to drop its partnership with Shell by calling into question Lego's reputation. Greenpeace took advantage of the element of surprise, since most people do not imagine Shell and Lego as a natural affiliation: Shell is a fossil-fuel company whose concern for future generations is called into question while Lego is the world's largest and most beloved toy maker, known for designing innovative blocks that contribute towards childhood development and for being a company that is prioritizing environmental concerns.  
The Video
Greenpeace UK worked with the London-based creative agency "Don't Panic" which had previously made hard-hitting viral videos about social causes. The company produced Greenpeace's Lego viral video "Everything is NOT Awesome" in three weeks by using 120 kilos of Lego bricks to recreate several scenes of everyday life in the Arctic.  
The creative premise of the "Everything is NOT Awesome" video was to take Lego's intellectual property and 'turn it on its head' by using the familiar lego pieces and then surprising Lego fans with what would happen to the Lego figurines in the video. With this strategy in mind, the video begins with shots of a tranquil Lego Arctic landscape with families, animals, an oil drill and other figurines. This scene is set to a slow, remixed version of the originally playful "Everything is Awesome" song from The Lego Movie playing in the background. This new version of the tune gives the Lego Arctic scene a poignant tone, and foreshadows the moment when the drill fails and oil spills onto the set, gradually submerging everything with thick black liquid. At the end of the 1.45 minute video, the only object left visible is Shell's flag on the top of a hill covered in oil.
Greenpeace's parody videos deliberately do not contain much substantive information on the issue and - much like the video targeting Nestle - are used as teasers to draw activist viewers into learning more and/or taking action on their website or elsewhere. The challenge for Greenpeace is therefore to communicate the message in a compelling enough manner to make the viewer want to learn more without getting into details. Interestingly, the style of the "Everything is NOT Awesome" video also was inspired by the "Believe" trailer for the hit Xbox game Halo 3, which helped Greenpeace tap into gaming communities and YouTube users who otherwise are not their traditional activists.
While there were no specific safety and security issues for producing the Nestle and Lego videos, in both cases the companies targeted immediately requested that YouTube take the videos down alleging copyright and trademark violations. Even though there was legal risk associated with this strategy, Greenpeace gained visibility from the outrage of activists online and users uploaded the video onto numerous other sites, only creating more buzz around the issue. Despite the risk, Greenpeace maintained that its right to free speech protected it from legal copyright and trademark issues, given that the videos were parodies.
It is worth noting some conditions that contributed to Greenpeace's successful campaign:
Externally, consumers increasingly value corporate transparency and use online media to engage on these issues. As a result, the misfit brand partnership between Lego and Shell lent itself to a campaign where a well-produced video could go viral and serve as a campaign centerpiece.

Internally, Greenpeace UK had the institutional capacity and budget for scale and creativity, risking copyright conflict and investing a large budget in producing and distributing the video. The polished piece depended on savvy production skills and gained respect of the design and advertising communities, who also helped deliver their message to broader audiences that went beyond the traditional Greenpeace activists.
Impact Distribution Strategy
Greenpeace UK's distribution strategy was to do a surprise launch of the video along with a public report, a petition and a press release for the media. They also invested in promoting the video on social media to show up on key news feeds and in blasting email lists and other outlets. During the first 48 hours, Greenpeace UK focused on getting alternative media coverage (Buzzfeed, for example), key influencers (Leonardo DiCaprio, Emma Thompson, among others) and large online groups (like Facebook group "I Fucking Love Science") to tweet and push the video to their followers, creating a media buzz around the launch.
For the first three months after the launch of the video, Greenpeace's organized several stunts and activities including children building giant Arctic Lego animals in front of Shell's headquarters in London and protests of mini Lego figurines staged in front of landmarks around the world. Greenpeace UK also produced two secondary videos that focused on children's voices, but these videos had less traction and Greenpeace decided to focus on their primary audience - politically aware adults.
Impact and Outcomes
Given its heavy investment in distribution, the "Everything is NOT Awesome" video broke almost one million views the day after it was launched and became a lightning rod for discussions around what companies market to children and how values of individual companies interlace when brands come together to form partnerships.
When Warner Brothers alleged trademark infringement and YouTube took down Greenpeace's video from its platform, the video already been viewed three million times in three days. Given the public outcry in response to Warner Brother's request, the company retracted its complaint and the video was restored. However, Warner Brothers' reactive response had already backfired because during the 18 hours of protest when the video was not available on YouTube, Greenpeace sympathizers posted it on several other sites such as Vimeo, leading to more online traction.
With the exception of an initial statement at the launch of the "Everything is NOT Awesome" video, Lego was silent for four weeks and publicly stated that Greenpeace should address Shell directly, trying to distance itself from the issue. However, as of August 2014 (within a month of launching), 4.5 million people had viewed the video and Greenpeace UK had collected 520,000 signatures opposing Lego's partnership with Shell. In an attempt to force a response from Lego, Greenpeace UK tried to hand-deliver its petitions to the headquarters in Denmark, but Lego physically shut down its front desk and refused to accept the signatures, which only escalated the campaign and exacerbated the view that Lego was not willing to listen to its consumers.
In August 2014, a new line of collectible Shell/Lego toys began to appear in gas stations, including an oil tanker, and Shell submitted a plan to the United States federal government to explore for oil in the Alaskan Arctic. Greenpeace used this opportunity to give the campaign a new sense of urgency and managed to reach one million signatures for its petition. Moreover, Greenpeace invited a journalist to report on its upcoming work with designers and creative agencies so Lego would hear that there were plans for another big campaign push. By October 2014, three months after its launch, the "Everything is NOT Awesome" video had been seen by six million people, making it the most viral video in Greenpeace's history. Finally, Lego announced that it would not renew its contract with Shell, yet reiterated that Lego should not be in the middle of the dispute between Greenpeace and Shell.
Photo credit: Eneas De Troya