Proyecto de Derechos Económicos, Sociales y Culturales, A.C.
Through Impact Opportunity Funding, Indigenous communities of Unión Hidalgo and ProDESC are tackling a French energy company's land grab for a wind park project in Mexico using an innovative legal strategy.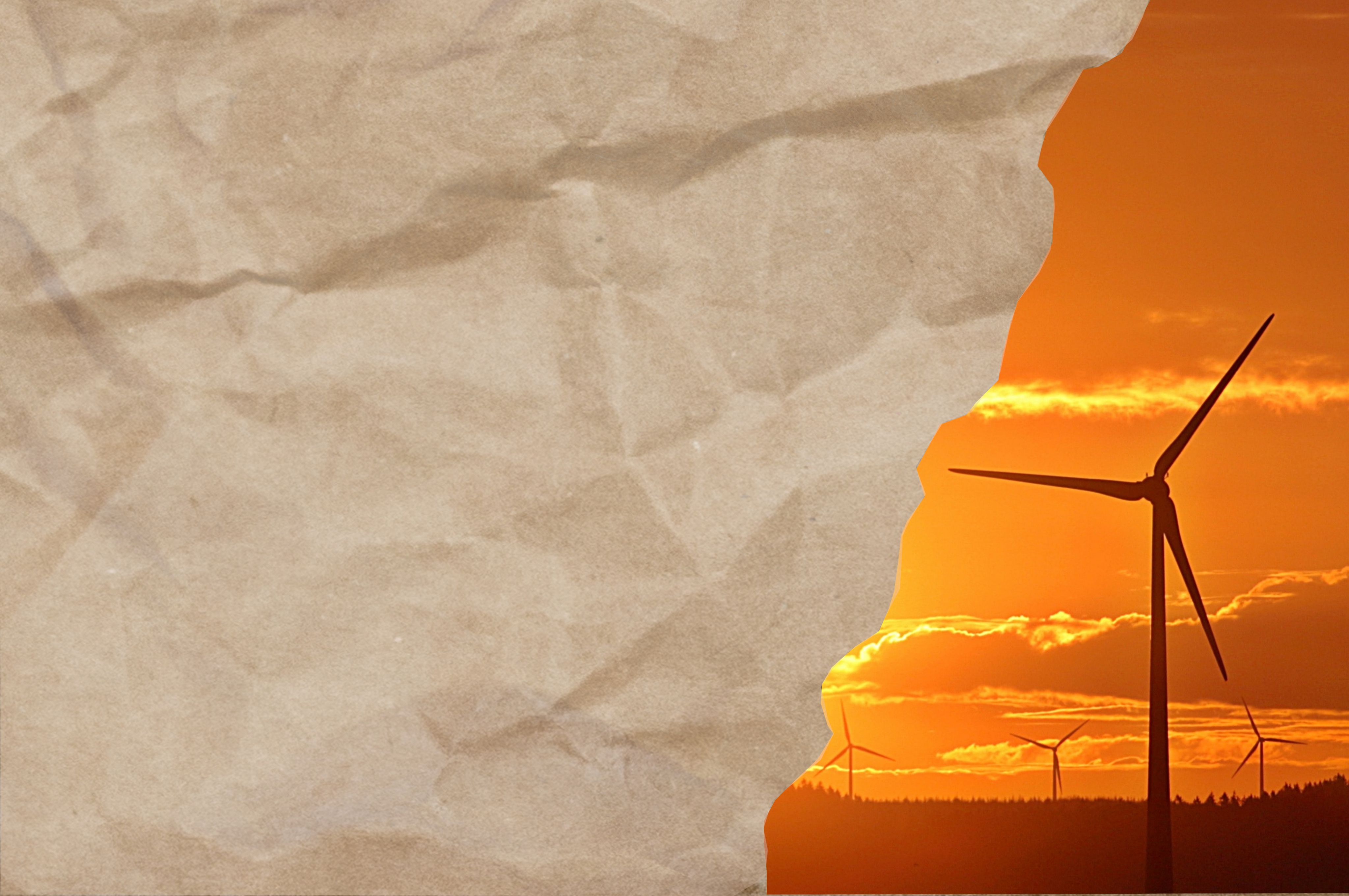 Since 2015, Électricité de France (EDF), a transnational French energy company and a leading producer of electricity worldwide, has been seeking to build the proposed Gunaa Sicarú wind park project on land belonging to the Indigenous communities of Unión Hidalgo in the Oaxaca state of Mexico. However, the Indigenous community has not been effectively consulted about this project, and since 2018 there have been attacks and threats against Unión Hidalgo's human rights defenders. Unión Hidalgo has taken its fight for accountability all the way to the French courts.
Senior lawyers and Bertha Justice Fellows at Proyecto de Derechos Económicos, Sociales y Culturales, A.C. (ProDESC) have been working with Unión Hidalgo representatives with support from the Bertha Impact Opportunity Fund. This work was undertaken as Mexican and international law guarantees specific rights to Indigenous people to freely participate in decisions about projects that affect their lives and traditions. These traditions have provided hundreds of years of preservation of local ecosystems.
Bertha Justice Fellow Marlene Rodriguez explains the critical role in the climate agenda: "In our work in Unión Hidalgo, we have seen a type of climate agenda opposed to the climate agenda of the Indigenous people. We see environmental rights arising from neoliberal reforms that opened doors to foreign investments, as well as climate agendas advocating for nature but from a perspective where nature is an object of consumption to be exploited as an economic resource. The financial investment is still very colonialist. Therefore, we should talk more about the narrative proposed by Indigenous people, which is one of land and territory defense."
In 2017, EDF's own Environmental Impact Assessment stated the project could have a negative impact on Unión Hidalgo, yet the community was not consulted. Unión Hidalgo and ProDESC submitted a complaint against EDF in February 2018 to the Organisation for Economic Co-operation and Development (OECD). In parallel, Unión Hidalgo and ProDESC won a successful court decision compelling Mexican authorities to carry out an Indigenous consultation according to the highest international standards. This has yet to be put into action.
Using Impact Opportunity Funding in June 2018, the ProDESC team accompanied Guadalupe Ramírez – a Unión Hidalgo human rights defender and member of Grupo de Mujeres Indígenas en Defensa de la Vida (Indigenous Women's Group in Defense of Life) – to France to discuss the community's concerns with EDF representatives. Guadalupe's participation was essential to ensure community voices were heard in national and international decision-making spaces. However, after several meetings in 2019, EDF still failed to address any of the issues presented, such as human rights defenders' security concerns and the cumulative negative impacts of the project in the region. This led to Unión Hidalgo and ProDESC's withdrawal from the OECD process.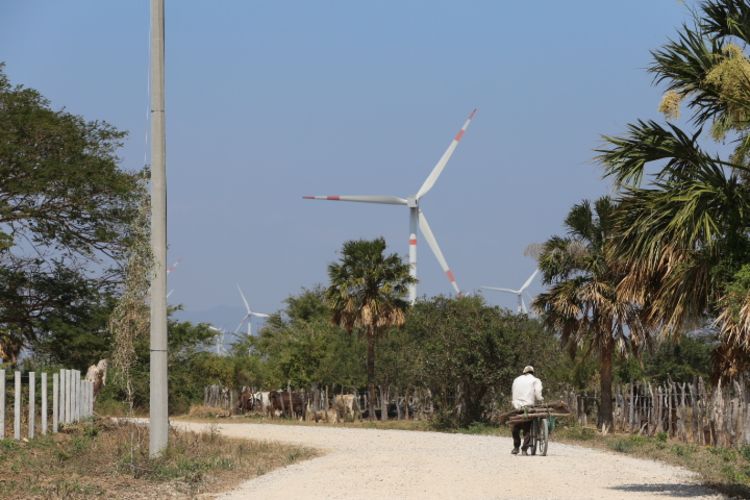 In September 2019, ProDESC travelled to France and sent a notification letter to EDF stating that they were not complying with the French Corporate Duty of Vigilance Law. Under this law, companies like EDF have an obligation to respect human rights in their activities and their subsidiaries' actions. One way of doing this is to implement a vigilance plan to address human and environmental risks. While in France, ProDESC met with French government, UN and EU representatives about improving laws for corporate accountability and coordinated with French and Mexican press to raise these issues with the public.
EDF were legally required to reply within three months to ProDESC's notification letter on French soil. Their formal response asserted that, in their opinion, their vigilance plan was sufficient. In October 2020, Unión Hidalgo and ProDESC teamed up with the European Center for Constitutional and Human Rights (ECCHR) to file a lawsuit based on French corporate due diligence law. Thus, the community of Unión Hidalgo became the first community in the Americas to present a case using a regulation on human rights due diligence.
Current Bertha Justice Fellows at ProDESC Marlene Rodriguez and Jorge González are now working on the Mexico casework. Marlene traveled to the Unión Hidalgo community to attend a community assembly and collect information for land rights issues. Jorge has meanwhile presented the Unión Hidalgo's cases locally at the Oaxaca state courts. Both are researching the risks to local human rights defenders for the French lawsuit and Oaxaca state courts. Alongside the ProDESC team, thousands of miles away, Bertha Justice Alumnx Cannelle Lavite and senior lawyers at ECCHR are building a case on international business and human rights regulations that EDF must follow.
Jorge explains how this casework is key for an energy transition that has positive impacts for people and the environment: "Big companies want to lift the environmental [protection] flag with the wind farm companies heading the green energy debate, but we can see it is not as green, as it brings high levels of land contamination. In Mexico there are around 72 wind farms, of which 32 are in Oaxaca. This is not adequate redistribution because the social benefits are not clear. On the contrary, criminalization, social polarization and dispossession of land are the consequences. The ones benefiting from this environmental flag are the big national and international corporations. The real question is green energies, yes – but for whom?"
Going to the French courts at this time is crucial as the EU Commissioner for Justice has committed to a legislative initiative on mandatory human rights and environmental due diligence obligations for companies in 2021. This will not only have an impact for Unión Hidalgo, but also for other communities around the world who are fighting to make rights respecting sustainable energy projects.
---
Want to find out more?

About this work

About ProDESC

About ProDESC and Bertha

About the Bertha Justice Initiative
CREDITS
Photo 1: Unión Hidalgo community members on farmland surrounded by 20 wind parks in the region. Photo: ProDESC

Photo 2: Existing wind turbines built close to the Unión Hidalgo community. Photo: ProDESC

Photo 3: Community leaders at an assembly. Guadalupe Ramírez second from right. Photo: ProDESC

Header: Arina Krasnikova from Pexels

Author: Shveta Shah, Bertha Justice Fellowship Director

Editorial Consultant: Karen Frances Eng
This story was originally published in the Bertha Climate book and some of the information in this story may have changed since it was first published.