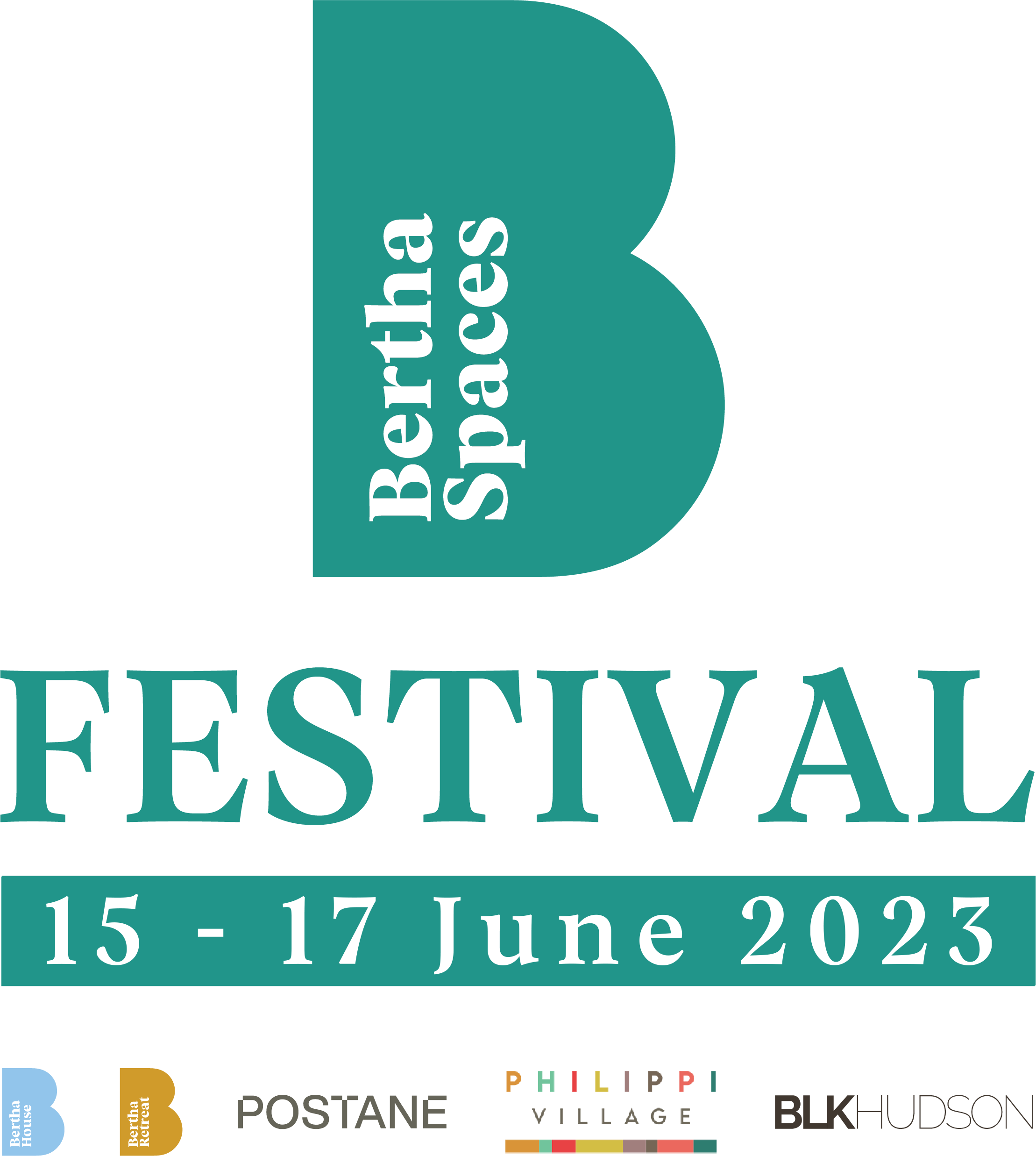 Bertha Spaces launches 3-Day, 3-continent Festival, Focused on Radical Hospitality

The Bertha Spaces Festival celebrates the role physical spaces can play in promoting human connection and social change. Taking place from 15 - 17 June 2023, the festival will be hosted by five activist hubs across three continents combining in-person activities and virtual events.
Bertha Spaces, a program of the Bertha Foundation, is a global collective that supports activists and communities working toward Bertha Foundation's vision of a more just world through access to physical spaces and opportunities for collaboration, learning, and ongoing connection. The collective includes Bertha House (Cape Town, South Africa), Bertha Retreat (Dwarsrivier Valley, South Africa), BLK Hudson (Newburgh, NY, U.S.A.), Philippi Village (Philippi, South Africa), and Postane (Istanbul, Turkey).
Each of these spaces serve their communities in various ways - from providing space for overnight retreats to co-work space for social movements, from job training for marginalized people to creating a restaurant entirely focused on food justice - but all are united in their approach to overcoming spatial injustice.
The festival theme is Radical Hospitality - a shared Bertha Spaces operating principle that describes our commitment to holding space and creating welcoming environments that support individuals and groups striving to have positive impact on the world.
During the festival, each space will curate its own program of events and invite partners to explore the concept of Radical Hospitality through four programmatic focus areas: spatial justice, food justice, narrative justice, and economic justice.
Participants in the festival can look forward to attending live screenings of feature films, local art and food events, sports programs, activities for kids and teens and opportunities to connect with various community members. The programs will offer a blend of in-person and virtual events, ensuring accessibility and inclusivity to all audiences.
The festival aims to provide a platform for communities and organizations already working in these spaces, offering them an opportunity to showcase their impactful work to both local and international audiences. This platform will also serve to connect like-minded individuals and groups across the Bertha Spaces network.
The Festival will open on 15 June 2023 with a simultaneous screening in our five spaces of The Seeds of Vandana Shiva - a new film that follows the activist journey of one of the world's most acclaimed advocates for environmental justice and food sovereignty. The screening will be followed by a live panel discussion with Dr Shiva and representatives from each space.
BERTHA HOUSE
Bertha House is home for individuals and collectives working to make a difference in their communities. Nestled in Mowbray, Cape Town, South Africa, this historically significant and centrally located space serves as a hub where a diverse array of activists, educators, organizers, storytellers, and other social actors can congregate, collaborate and learn together.
Our multi-purpose building (including a bioscope, kitchen, cafe, co work, event and office space) are resources we share with our partners, in which they can deliver their programming for the benefit of collectives. In this sense we hold space for and with our partners to amplify their work and encourage new ways of co-creating social justice.
We recognise that everyone enters Bertha House with gifts, and all who enter are seen, welcomed and encouraged to share their gifts with each other.
Find out more about Bertha House here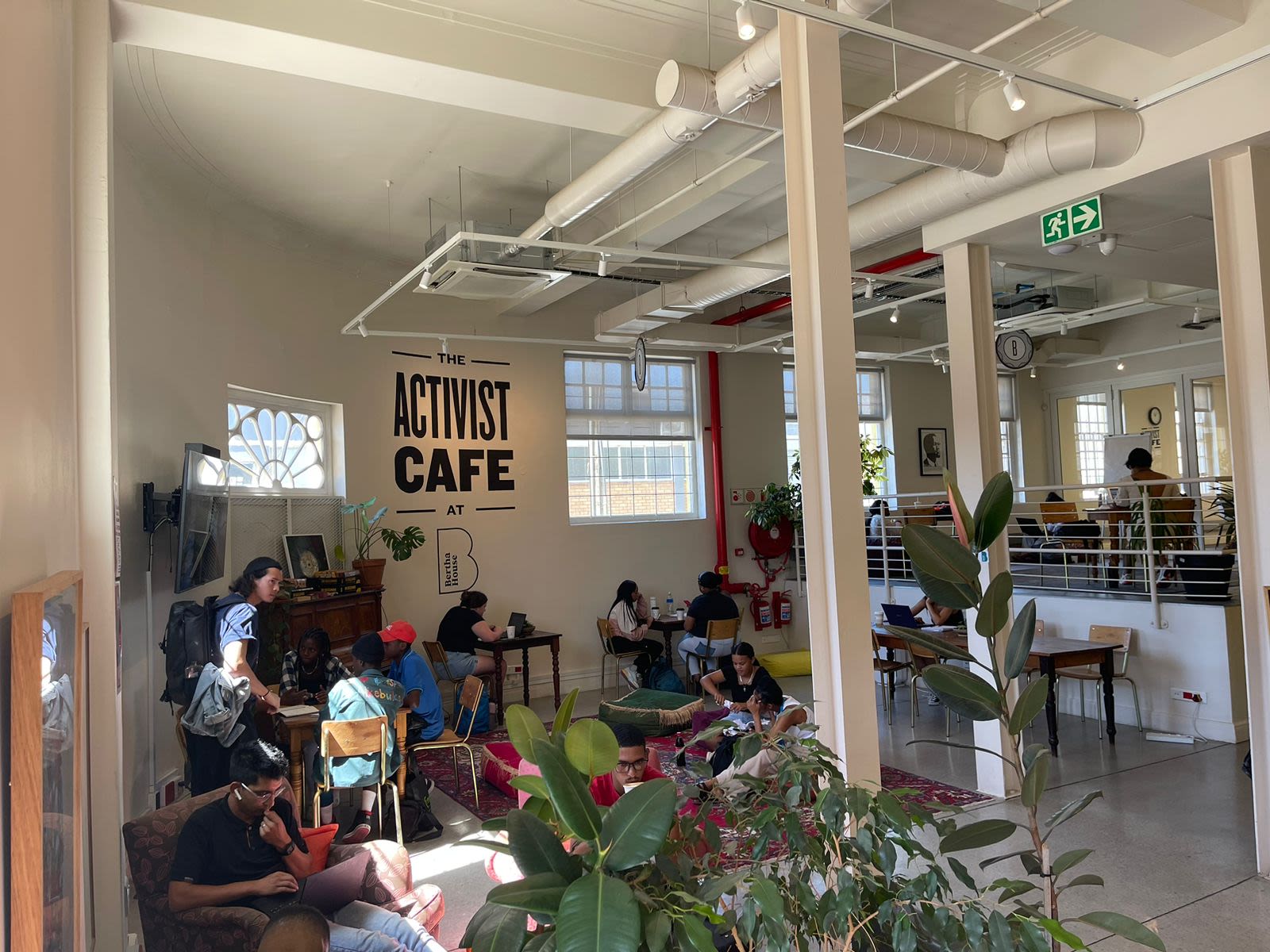 BERTHA RETREAT
Bertha Retreat is a rural retreat and convening space one hour outside of Cape Town where Bertha Foundation grantees, NGOs, partner organisations, the surrounding communities and other users can meet to connect, work, strategise, and reflect. Bertha Retreat includes accommodation for 34 people, conferencing facilities and meeting rooms, a micro-farming and food production project, and a community resource centre.
Find out more about Bertha Retreat here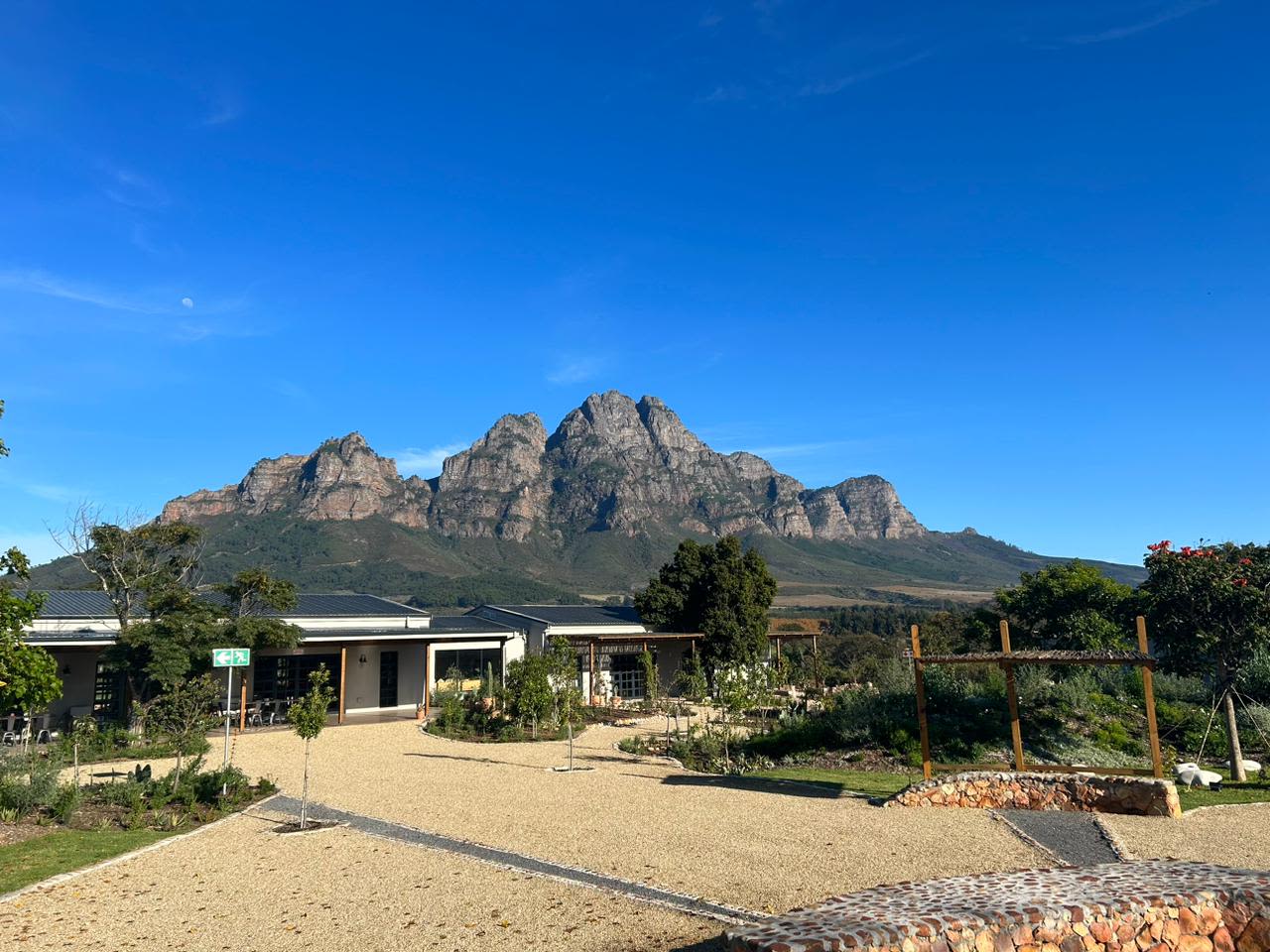 PHILIPPI VILLAGE
Philippi Village is an integrated, mixed-use development situated in the heart of Philippi, in Cape Town's Cape Flats area. Home to a diverse community of entrepreneurs, organizations, and small business owners. Regarded as a business catalyst for township communities Philippi Village's primary focus is to provide collaborative workspaces, and supports a safer, healthier, and more connected future for Philippi and its surrounding communities. Philippi Village achieves this through co-creating a safe space for local residents to access essential services, opportunities, sports, and cultural activities, and build community.
Find out more about Philippi Village here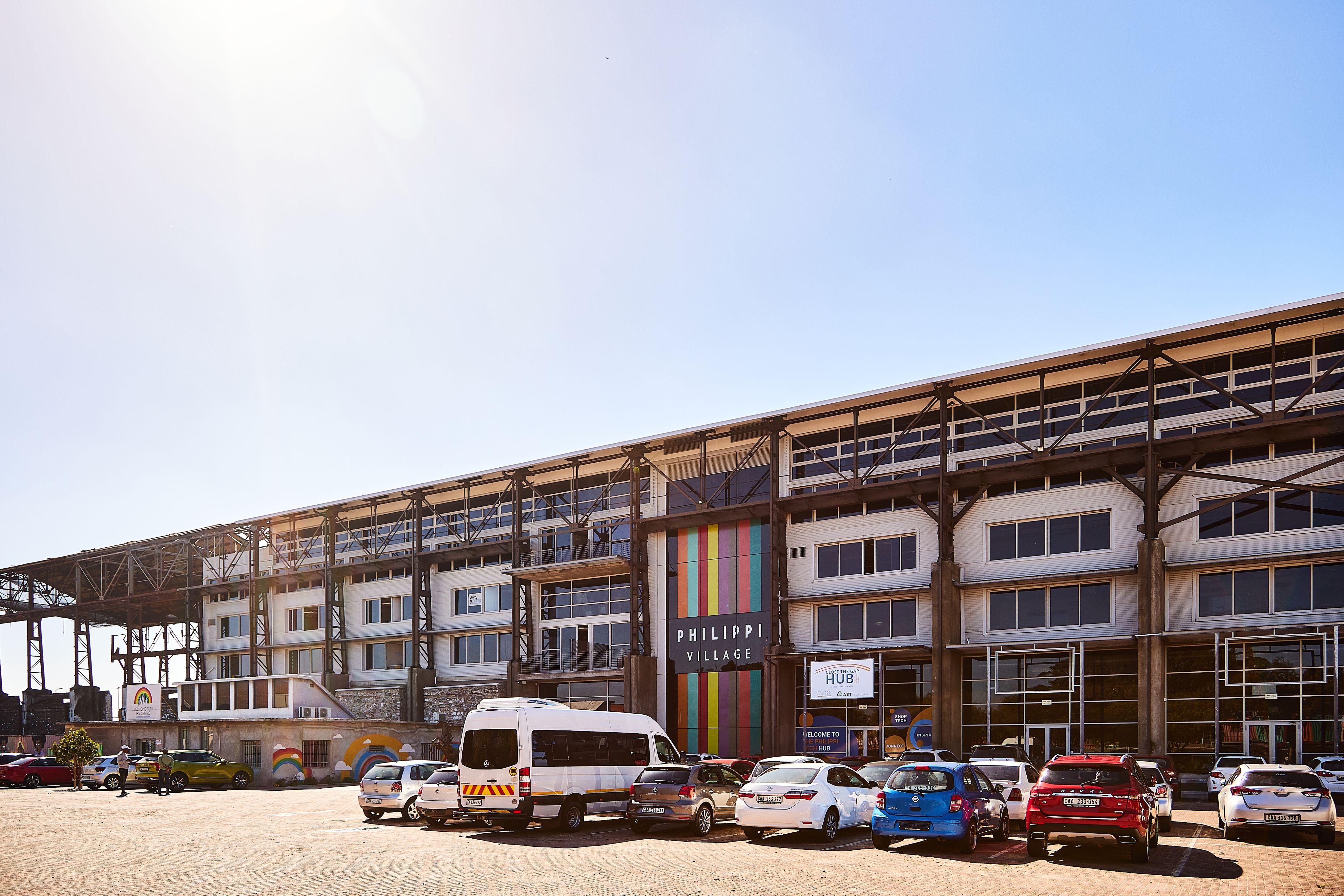 POSTANE
Postane is an urban solidarity space that aims to host social, environmental, and urban impact-oriented works and joint cultural production.
The historical building, known as the British Post Office in Galata, was restored, and repurposed as an open, collaborative, productive and restorative space that nurtures the well-being of the environment it is situated in, as well as all the living species that it comes into contact with. The main mission of Postane is to bring together those who produce for a fairer and more livable world, those who preserve and sustain their cultural heritage, and those who are willing to listen and tell innovative and creative stories.
Find out more about Postane here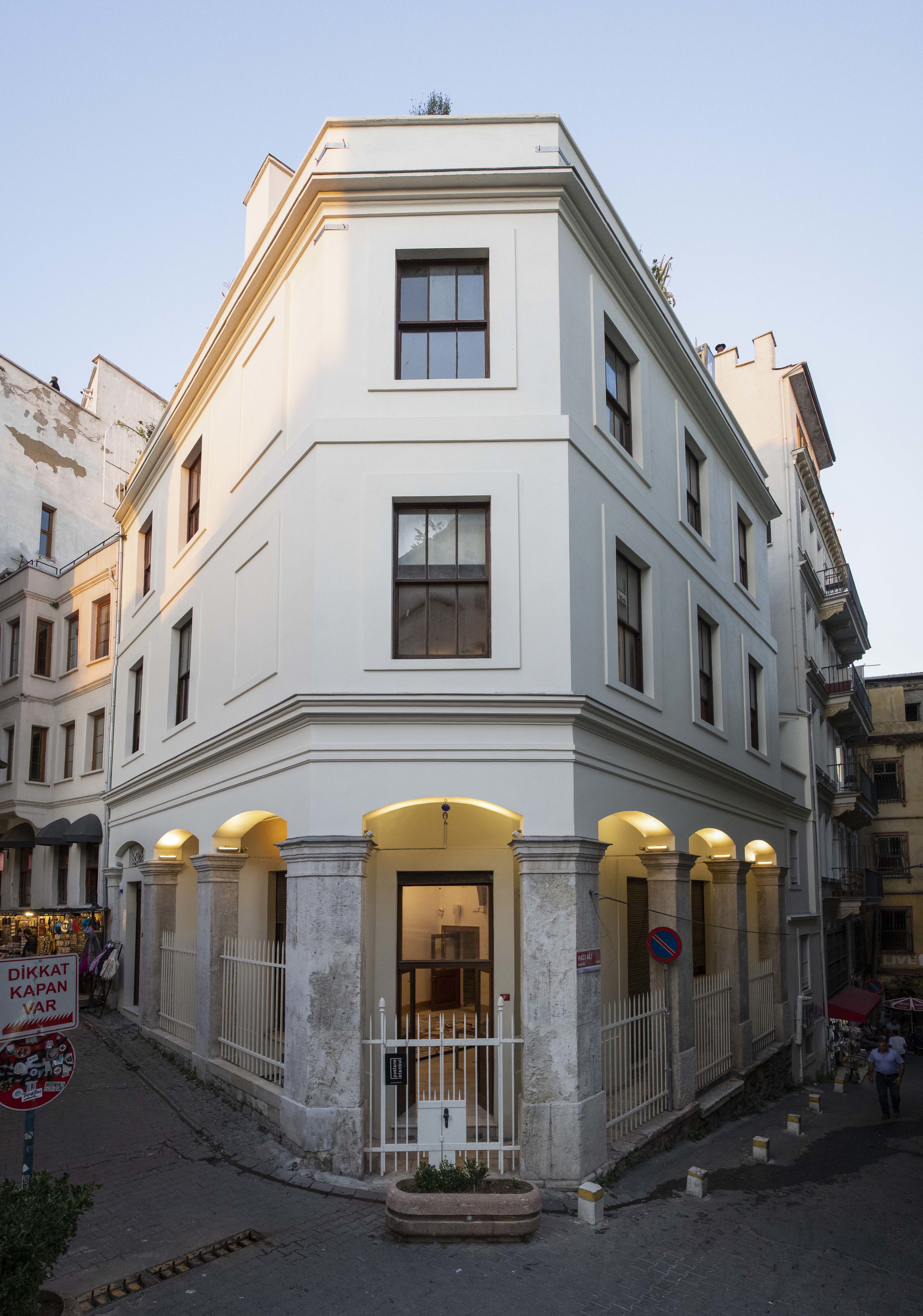 BLK HUDSON
#GiveBLK
BLK Hudson is a Black lesbian-owned hospitality group that curates inclusive spaces and cultural experiences that enlighten and enliven the soul. We strive to be a conduit of joy and a catalyst of growth in New York's Hudson Valley, and your business helps us do well and good. We are proud to "give BLK" a portion of our service fees to community change-agents like LYNC, our non-profit partner that creates pipelines to employment for out of school youth and provides vibrant workspaces for diverse entrepreneurs to link, learn, and launch together. Thank you for giving back by spending BLK.
Fid out more about BLK Hudson here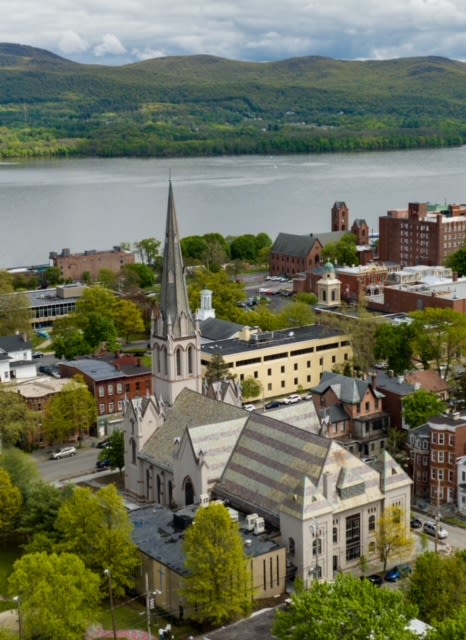 The Seeds of Vandana Shiva
The Seeds of Vandana Shiva - a new film that follows the activist journey of one of the world's most acclaimed advocates for environmental justice and food sovereignty.
The screening will be followed by a live panel discussion with Dr Shiva and representatives from each space. The will be an opportunity for a question and answer session with the audience.
See trailer here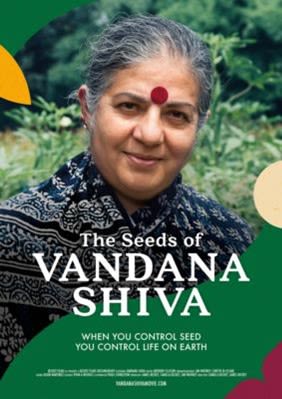 Film Screening Times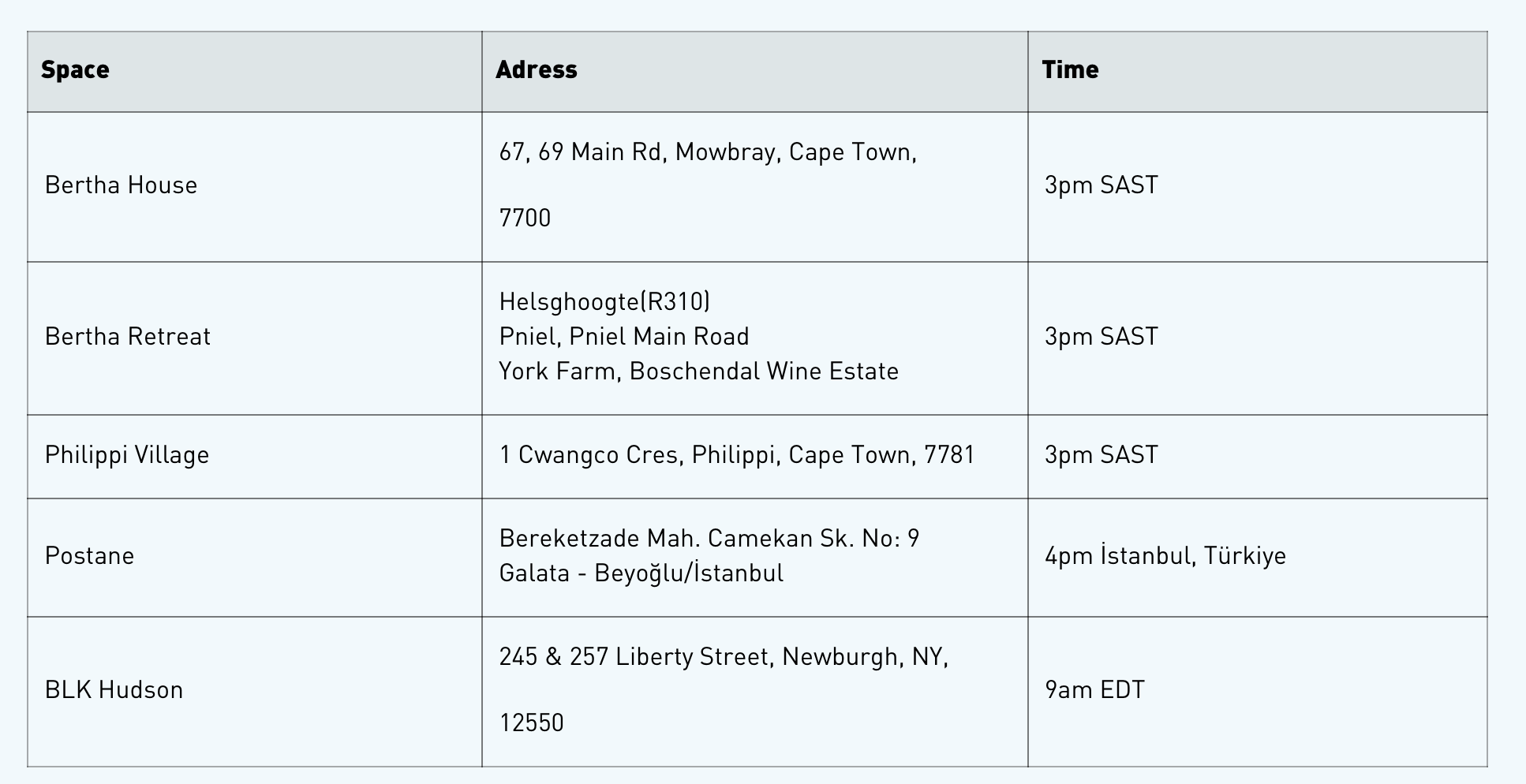 For more information about Bertha Spaces send an email to info@berthaspaces.org.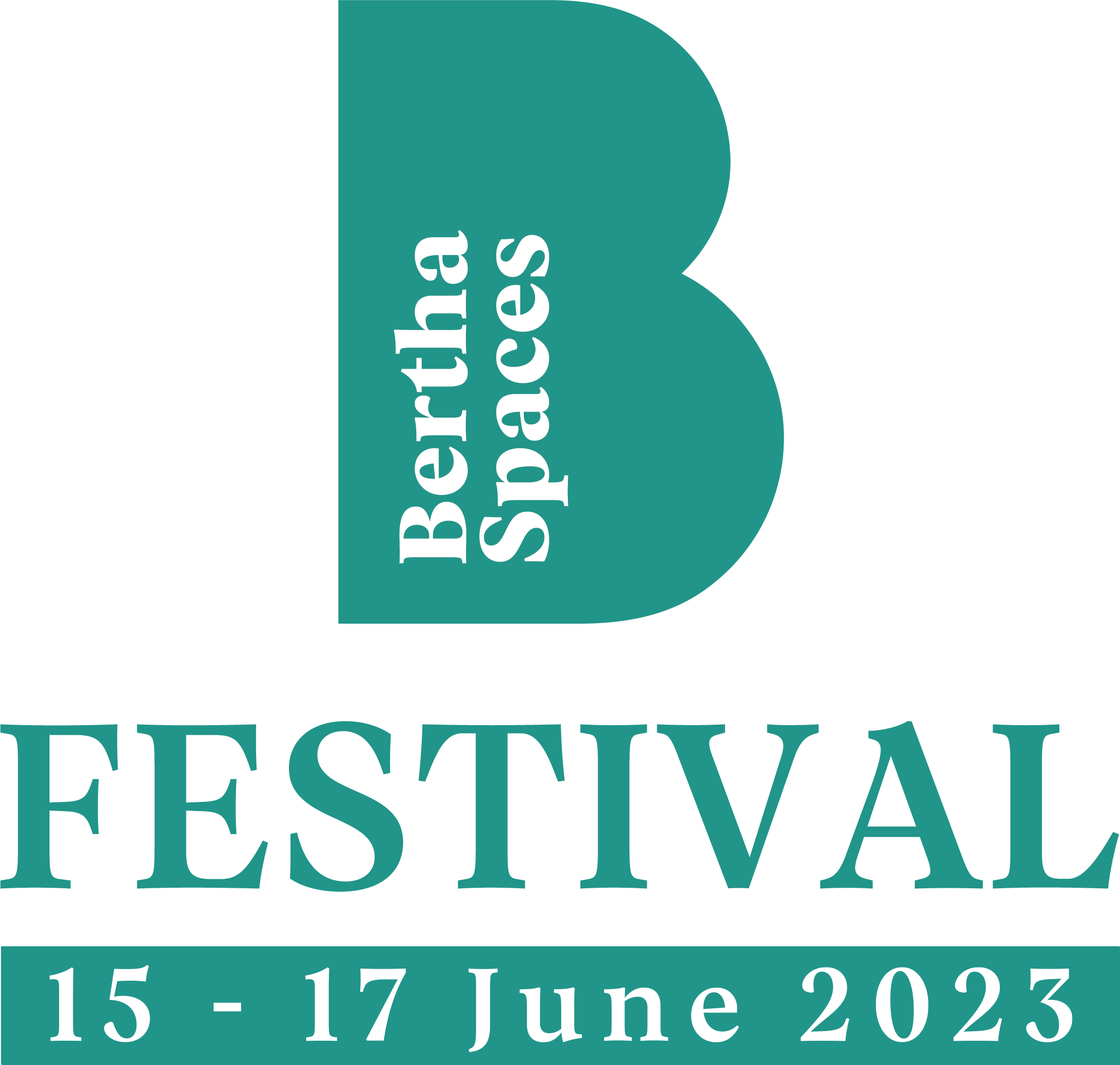 Programme coming soon!