Mueda Nawanat, Bertha Justice Fellow at EarthRights International based in Thailand, has teamed up with the Salween Youth Network –
an emerging group of young people from the Karen communities living along the Salween River – to fight for community rights.
The Salween Youth Network and Mueda Nawanat, Bertha Justice Fellow at EarthRights International (EarthRights), found each other through mutual relationships with local organizations – including the Development Center for Children and Community Network (DCCCN), Social Life Project and Legal Advocacy Center for Indigenous Community – as well as through community leaders. They came together to fight for community rights against the proposed Hatgyi Dam, which threatens more than 10 million people who rely on the river for their livelihoods. Many of these communities are Karen ethnic minorities and are still considered stateless.
Using focus groups and surveys, Mueda consulted with both youth groups and the local organizations about their needs. She then used this data to shape a series of activities to support and empower the youth. Having grown up in the area as a Karen ethnic minority and former stateless person, Mueda connects strongly to these young people.
"I believe in the power of youth to create change to better society by their hand. Secondly, I believe in the power of knowledge. I have human rights and legal knowledge, and I can see the challenges and opportunities to use the law to protect human rights. If young people know [their rights], I believe that they will stand up to use their knowledge to protect the community and human rights. Lastly, the dam projects will be built in my province. Therefore, it is a chance to support and protect the community and human rights as 'a human rights lawyer returning home.'"
Mueda Nawanat, EarthRights International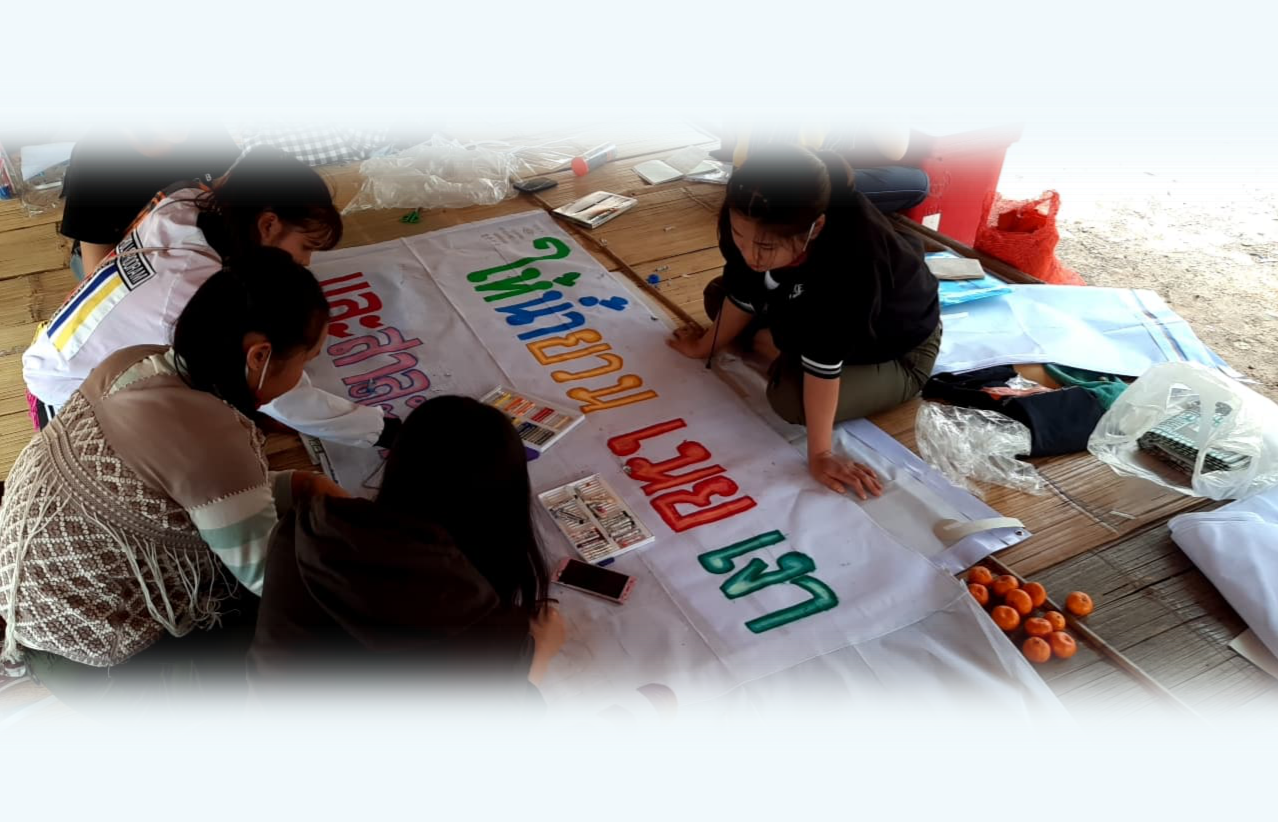 With an Impact Opportunity Fund grant, Mueda and the Salween Youth Network built youth knowledge and skills to provide legal consulting to their own communities and act as community liaison points. They also used the grant to strengthen community organizing, research and advocacy, and to build leadership skills so that youth could act as advocates for their communities' environmental and human rights.
Mueda collaborated with the DCCCN to run a youth legal training with young people from eight communities, teaching them about human rights and participation rights, as well as about environmental law and environmental impact assessments. The youth received further training on public speaking and negotiation – essential skills at formal, government-led meetings.
.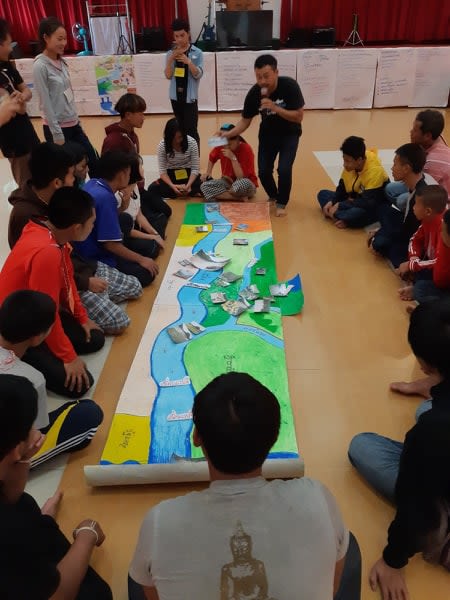 The young people have since sought to connect with other community-led actions. For example, participants of the youth legal training from five communities visited people affected by the Pak Moon Dam development project, sharing strategies to fight it – including protecting local knowledge and building a community learning center. Using their newly acquired skills from their training and learnings from the Pak Moon Dam development project, the Salween Youth Network worked on a community database – including a history initiative – so that the Salween communities have their own trusted chronology of events and information.
Thanks to the efforts of the Salween Youth Network, the Salween communities attended a water diversion project meeting in summer 2019. Speeches in support of the community's interests were broadcast on social media, and a letter to the Ministry of Agriculture and Cooperation was submitted. Following this the young people led a public forum in early 2020 attended by approximately 29 communities from along the Salween River and 300 people from surrounding areas. They performed traditional ceremonies to protect the forests and rivers, read a statement to stop the Hatgyi Dam project and gave a "Stop the Water Diversion" statement to the Royal Irrigation Department.
These are early days in a long process, but these formal demonstrations of empowerment mean that the development projects must now address the specific environmental and human rights concerns raised. It also means that both the government and companies involved in the projects are on notice that local communities are connected, organized and empowered to seek legal action using domestic or international law in case of diversion from due process.
---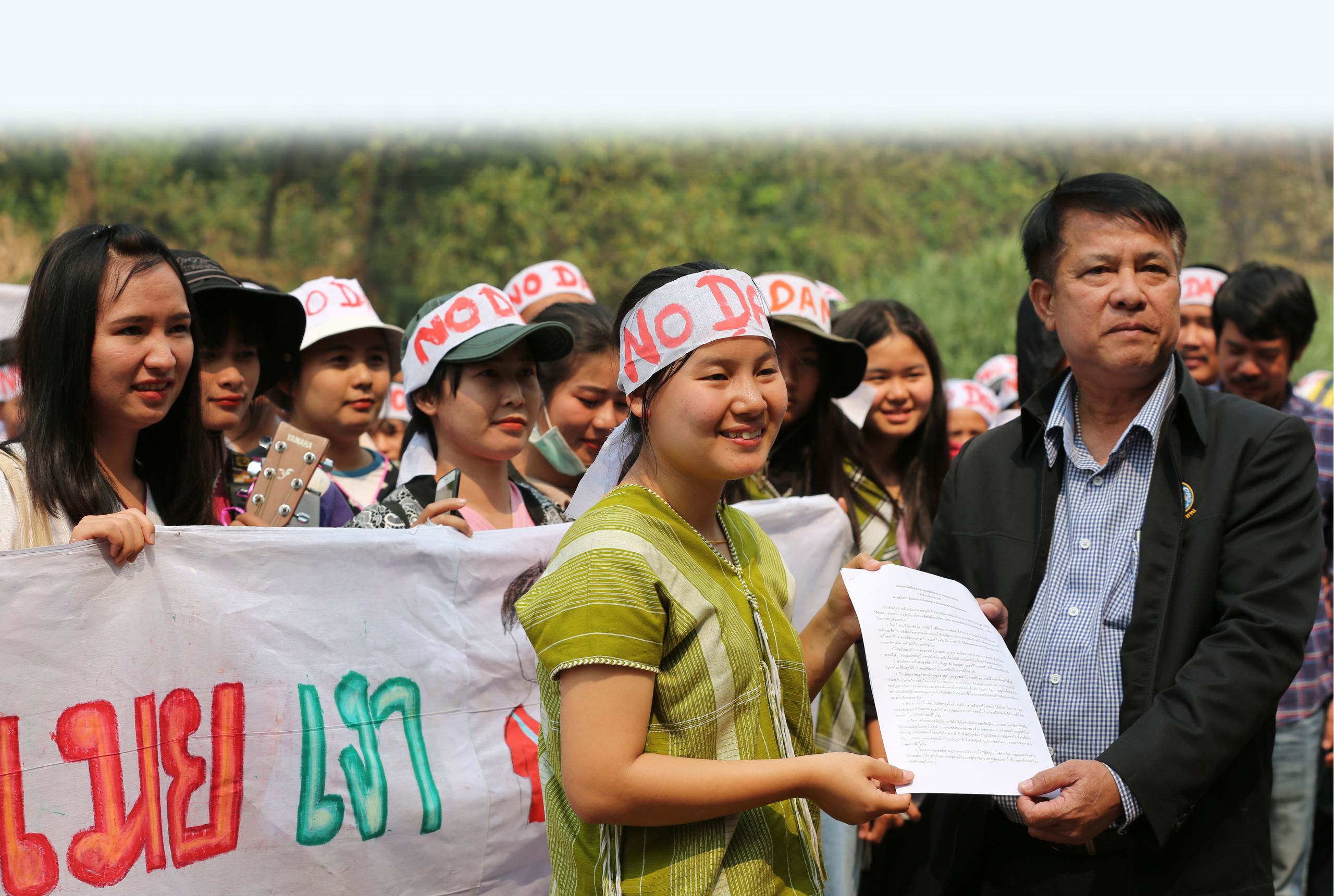 CREDITS
Photo 1: Salween Youth Network campaign banner painting. Image: Mueda Nawanat

Photo 2: Salween Youth Network workshop. Image: Mueda Nawanat

Photo 3: Salween Youth Network International Day of Action for River. Image: Salween Youth Network

Author: Shveta Shah, Program Director, Bertha Justice Initiative

Editorial Consultant: Karen Frances Eng
This story was originally published in the Bertha Fellows book and some of the information in this story may have changed since it was first published.