Guadalupe "Lupe" Victoria Aguirre
United States of America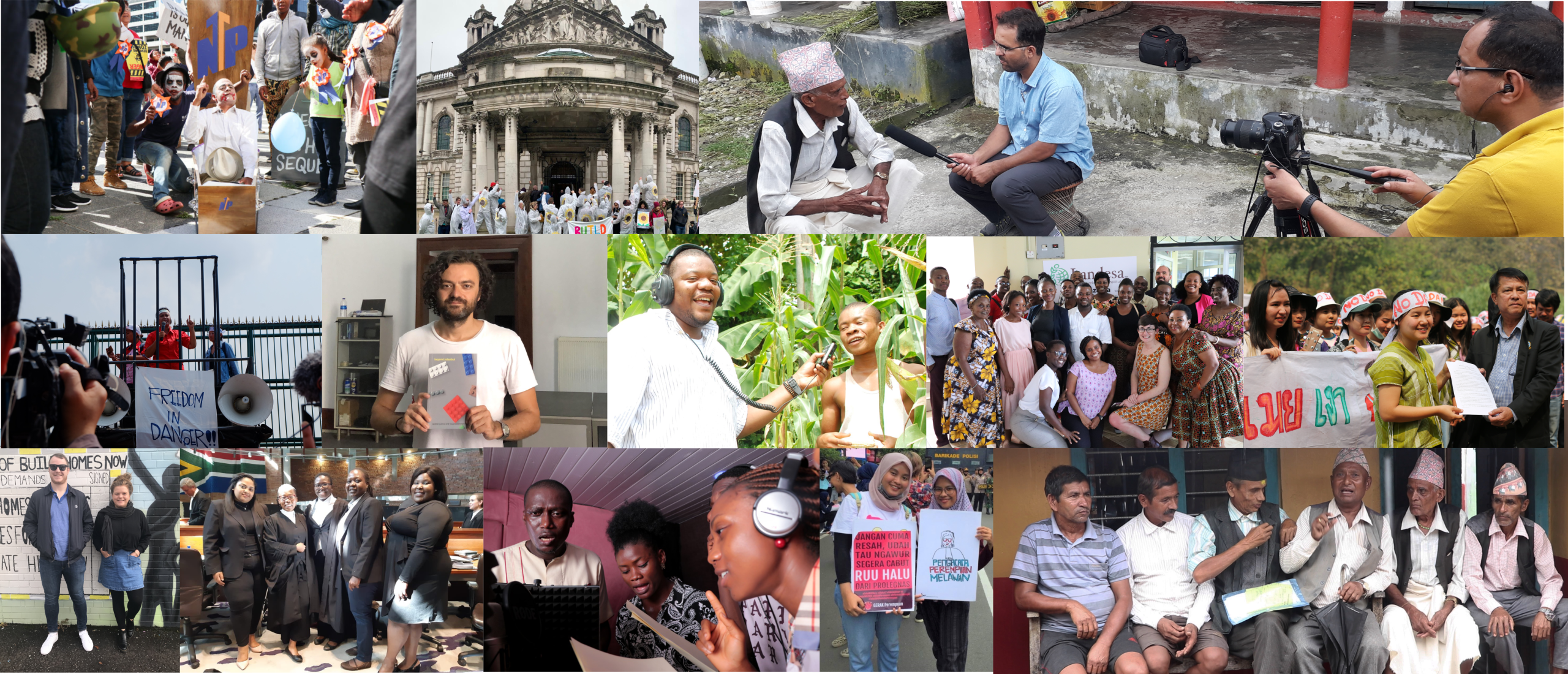 Lupe Victoria Aguirre has been working with the Communities United for Police Reform to increase police accountability,
aiding those seeking justice for police brutality and reducing the reliance on policing in New York State.
With the eyes of the world on police across the U.S., Bertha Justice Fellow Guadalupe "Lupe" Victoria Aguirre is on the front line alongside activists taking on the New York Police Department (NYPD). Based at the Center for Constitutional Rights (CCR), Lupe began her journey as a radical lawyer as a proud child of immigrants. Her extensive experience supporting immigrant communities, who often face unjust immigration practices that are inextricably tied to policing and the U.S. criminal legal system, primed her for this work. Lupe says,
"My prior experience of how to develop deeper connections with communities has been an asset. Rather than helicoptering in to 'save the day,' these deeper connections provide more opportunities to shape better strategies that build upon the work these communities and movements are already doing, and in which they have expertise."

In her work at CCR, Lupe has been partnering with the Communities United for Police Reform (CPR), a New York–based coalition of over 200 organizations that campaign to end discriminatory policing practices and to build a lasting movement that promotes public safety and reduces reliance on policing. Over the last two years, Lupe has worked with CPR to pass legislation to increase police transparency and accountability in New York State. In 2020, she is CPR's co-counsel in litigation between police unions and the largest U.S. municipal police department – and one of the oldest – the NYPD.
Since 1976, the misconduct and disciplinary records of New York police officers, firefighters and corrections officers have been shrouded in secrecy and remain undisclosed under the New York Civil Rights Law section 50-a. This has effectively blocked victims of police brutality and their families from information about processes to hold officers and their departments to account. This is particularly acute when an individual is killed by police and the family seeks more information. In June 2020, after years of efforts by CPR and in response to the nationwide protests following the killing of George Floyd, the New York State Legislature repealed section 50-a. This legislative win was a victory for CPR and CCR.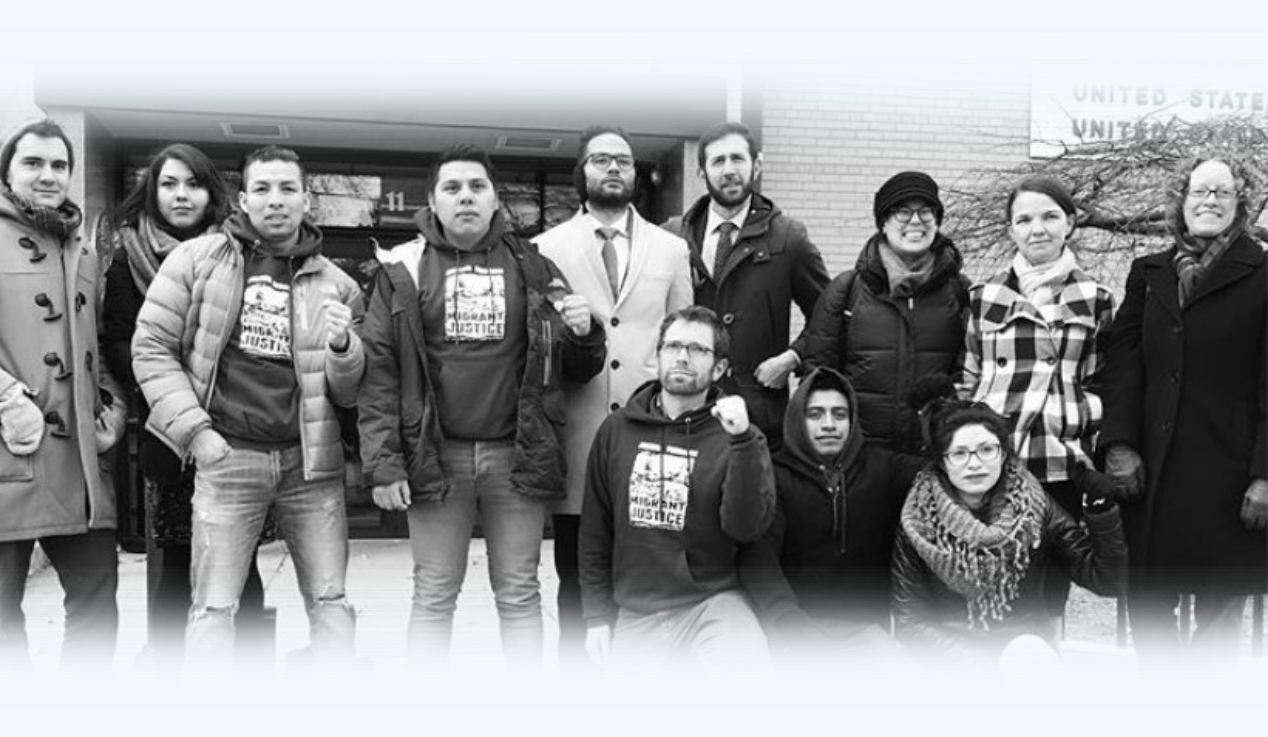 In the two years leading up to the repeal, Lupe had taken part in strategic discussions with coalition member subgroups on police accountability. She also carried out legal, factual and legislative research to contribute to shaping the legislation, talking points and lobbying efforts. An important part of the work was attending meetings with legislators and lobbying as well as testifying before the New York City Council and State Senate Codes Committee legislative bodies.
The month following the repeal of section 50-a, police unions sued New York City (the "City") agencies to prevent the broad disclosure of misconduct and disciplinary records. However, those directly impacted by the outcome of this lawsuit – such as the victims and families of police brutality – had no representation in this case. CPR sought to intervene as they argued they were best suited to represent the interest in community safety and that the City would not properly represent communities and families fighting for police accountability. Lupe and CCR colleagues represented CPR and succeeded in the motion to intervene in this ongoing litigation.
Lupe's experience in working with CPR on the campaign for legislative reform has been crucial in drafting filings in court as well as discussing the importance of the lawsuit with the public. Lupe says, "The Bertha Justice Fellowship at CCR has been transformative, not only as a lawyer but in my political consciousness. Movement lawyers can have an important role in transforming our communities and societies for the better, but only if we work alongside and support the people on the ground."
The NYPD has had a long, violent history of racial profiling, so sharing information about officers with records of misconduct investigations is an essential first step towards public safety, reducing reliance on policing and justice for victims and communities who have experienced police brutality.
With the fight to defend the repeal of section 50-a underway, Lupe walks side by side with movements that are seizing current opportunities to push for massive systems change and reshaping community safety.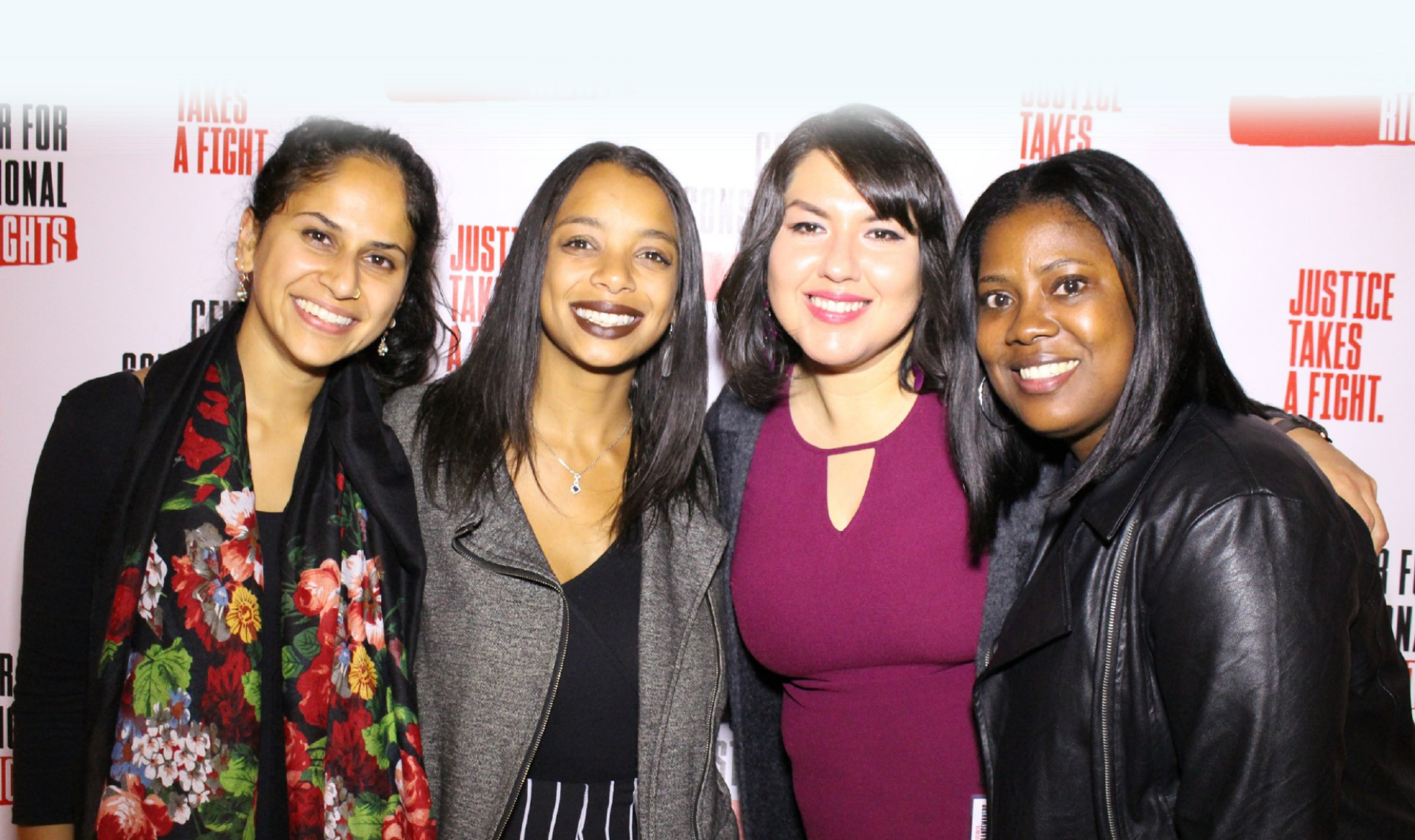 CREDITS
Photo 1: Lupe Victoria Aguirre (second from the left) and grassroots immigrants' rights organization Migrant Justice and plaintiffs after filing Migrant Justice v. Nielsen lawsuit at a Vermont federal District Courthouse. Image: CCR

Photo 2: CCR Celebrates Changemakers" event October 2018 - four CCR Bertha Justice Fellows: Astha Sharma Pokharel, Brittany Thomas, Lupe Aguirre and Ashley Johnson. Image: CCR

Author: Shveta Shah, Program Director, Bertha Justice Initiative

Editorial Consultant: Karen Frances Eng
This story was originally published in the Bertha Fellows book and some of the information in this story may have changed since it was first published.