Catriona Harris
Switzerland, United Kingdom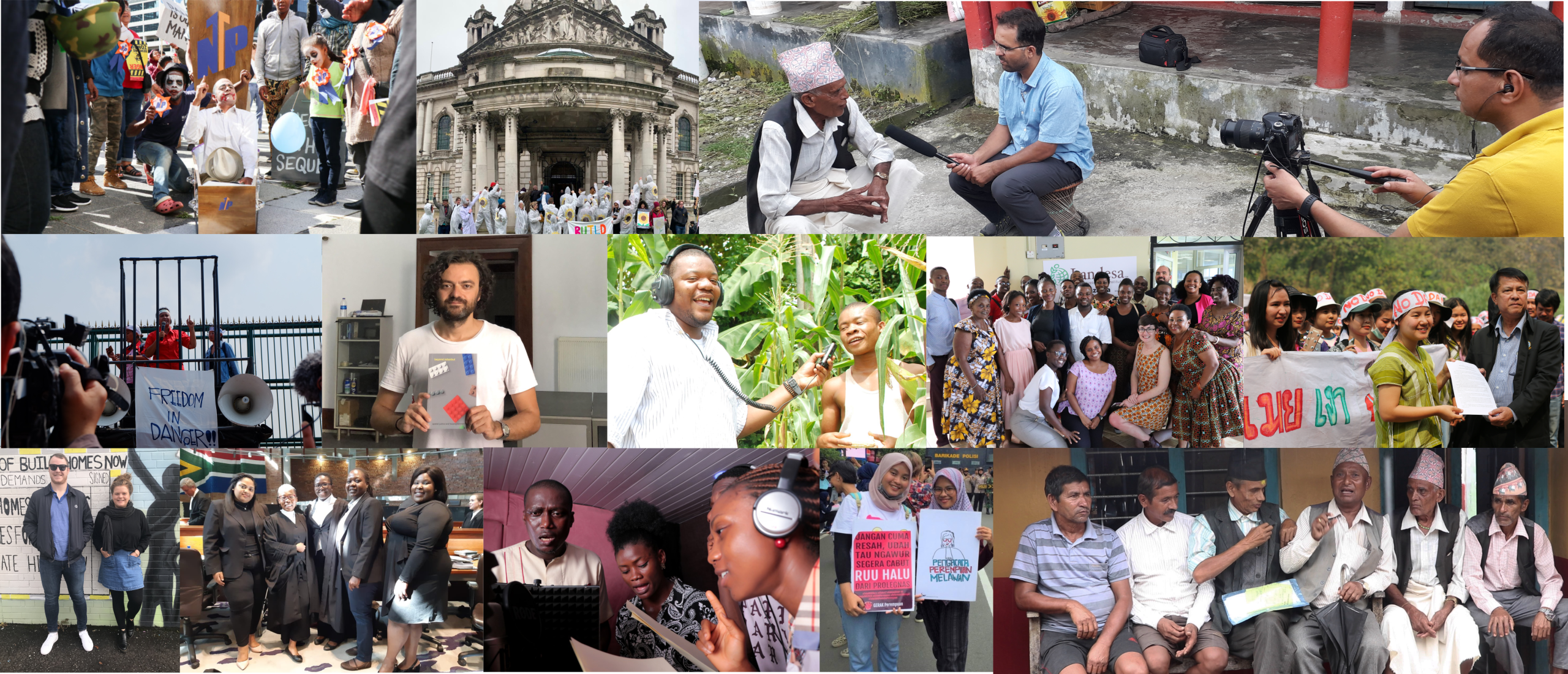 With an Impact Opportunity Fund grant, Catriona Harris – Bertha Justice Fellow at Reprieve – organized a side event at the 2019 UN Human Rights Council focused
on strengthening consular assistance for individuals facing the death penalty while abroad.
Catriona Harris joined Reprieve as a Bertha Justice Fellow in January 2019, and it was there that she realized the limitations of international human rights law. Catriona shares: "When I started working at Reprieve, I realized that I had been naïve. International human rights law does not, on the face of it, oblige any state to provide effective consular assistance – access to a lawyer, prison visits, translation services, money and food, to name a few aspects of this crucial service – in death penalty cases." Driven by her passion to address the gaps in international law and with the support of an Impact Opportunity Fund grant, Catriona organized and chaired a side event at the Human Rights Council 42nd Session, on the theme of Consular Assistance and the Right to Life.
In 2019, Catriona began working with her colleagues at Reprieve and a pro bono legal team to support Dr. Agnès Callamard – Special Rapporteur on extrajudicial, summary or arbitrary executions – with her 2019 report that was to be submitted to the UN Human Rights Council. A key goal of the report was to strengthen international law to build arguments in support of the claim that the state of an individual's origin should provide effective consular assistance when the individual is facing the death penalty overseas. The report was published in August 2019 and a date set in September for its presentation at the UN Human Rights Council meeting. At this point, it was clear to Catriona and her colleagues that they needed to do something more to bring the theory in the report to life.
An opportunity arose to give a human voice to the issues the report addressed at the Human Rights Council meeting. With the support of an Impact Opportunity Fund grant, Catriona convened activists and lawyers from the Justice Project in Pakistan, LBH Masyarakat (LBHM) in Indonesia, Migrant Care in Malaysia and British Rights Abroad Group to illustrate the report's findings. Catriona organized and chaired the event, acting as a facilitator during discussions.
At the event, Migrant Care spoke about the development of legal protections for migrant workers in the Malaysian context, and the good practices of the Malaysian embassies in Singapore providing lawyers and vital support services. LBHM passionately argued that consular assistance should be provided at the entry of a foreign national into the criminal justice system. This was framed by the tragic case of Roderigo Gularte, a Brazilian national who was arrested in Indonesia for drug trafficking. Roderigo had been diagnosed with schizophrenia and bipolar disorder, and although he eventually received effective consular assistance, which included evidence of his mitigating medical conditions, these interventions came too late and Roderigo was executed.
The discussions that took place at the side event emboldened Catriona's approach to her casework back at Reprieve. She was able to use her experience and learnings from the 2019 report to drive the litigation strategy forward in the case of a Jordanian migrant worker in Saudi Arabia. Moreover, the conversations Catriona had with inspirational lawyers from Migrant Care and LBHM informed her work: she now has a deeper understanding of different local contexts and the risks therein. Her experience also helped her understand the death penalty in a more global context: she learned that the framing of consular assistance could be dependent on region or country.
Catriona's new understanding of consular assistance as a globalization and migration issue came from the characterization of the issue by the NGOs from Pakistan and Indonesia. Previously she had only viewed the problem through a civil- and political-rights lens. Maintaining a plurality of perspectives is now her starting point in pursuit of social justice for all.
---
Find out more about Bertha Justice Fellows and Alumnx.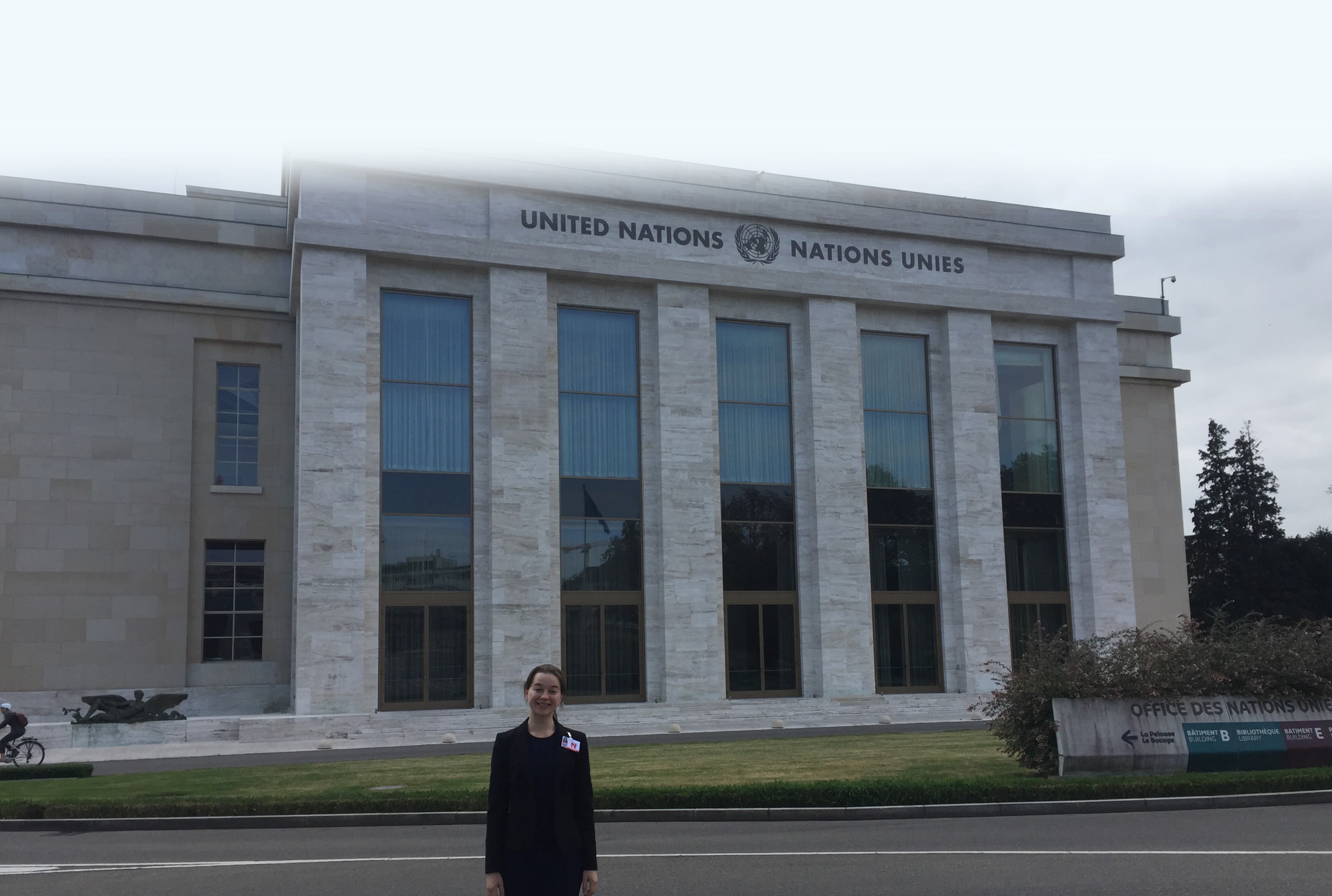 CREDITS
Photo 1: Catriona Harris outside the United Nations in Geneva the morning before the side event. Image: Preetha Gopalan, Reprieve

Author: Cinderella Alhomsi, Bertha Justice Fellowship Coordinator

Editorial Consultant: Karen Frances Eng
This story was originally published in the Bertha Fellows book and some of the information in this story may have changed since it was first published.