In 2016, SERI established a trial advocacy program with an Educational Exchange Fund grant after
a youth civil uprising in South Africa exposed knowledge gaps among young lawyers. The program continues to empower emerging lawyers like Bertha Justice Alumnx Amanda Duma.
In October 2015, South Africa saw a countrywide youth uprising for civil rights. Mobilizing on campuses under the hashtags #FeesMustfall, #OutsourcingMustFall and #RhodesMustFall, students fought for free education and decolonization and against outsourcing practices that left university workers underpaid and unprotected. In some cases, the state and universities responded by trying to criminalize activist behavior to suppress the movements. Progressive partners in the Bertha Justice Network rallied behind the mobilized students to provide legal representation, and the Bertha Foundation made an Impact Opportunity Fund available to cover bail and other resources when arrests were made. However, the situation exposed a knowledge gap for younger public-interest lawyers who had not engaged with the criminal justice system and did not have expertise on bail and trials.
This led the Socio-Economic Rights Institute (SERI) to establish the Bertha Trial Advocacy Programme in 2016, in response to gaps in legal training identified during the uprising. This initiative aimed to equip lawyers with the skills and practical experience in litigation and advocacy to represent activists in criminal proceedings and other disciplinary forums.
In September 2019, SERI partnered with the City Law School at City London University to run a four-day workshop in Johannesburg. This was attended by Amanda Duma, a Candidate Attorney and Bertha Justice Alumnx at SERI.
During her Fellowship term at SERI (2018– 2020), Amanda had focused on defending the rights of South African indigent communities. She defended eviction actions to prevent homelessness and defended the rights of community members arrested while protesting against poor governmental service delivery and for their housing rights.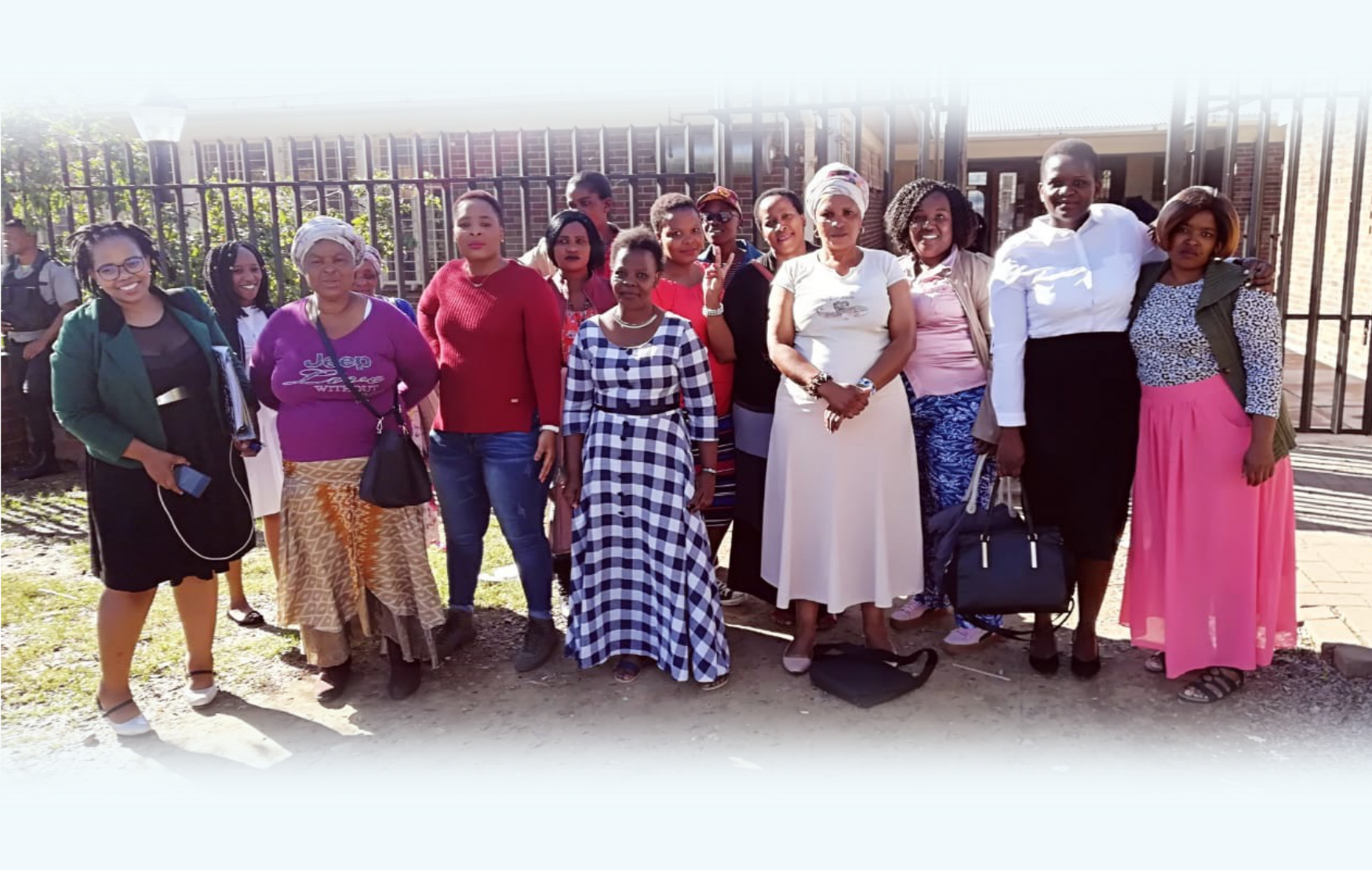 With Bertha support in the form of an Educational Exchange Fund grant, Amanda and 22 other lawyers – including 11 Bertha Justice Fellows and Alumnx – took part in the City Law School Johannesburg workshop. Amanda and her colleagues learned how to deal with witness handling, making submissions and the overall trial process in the context of criminal law and civil law proceedings. The workshop also provided knowledge in handling criminal cases and representing clients in court appearances. Through practical demonstrations, Amanda learned how to prepare a witness for chief, cross- and re-examinations. The training also sharpened Amanda's ability to get clients released on bail and put the burden of proof on the state, rather than on her client.
The workshop instructors developed every exercise based on participants' feedback from previous sessions. In return, the instructors provided feedback on the participants' performance and encouraged them to improve certain skills. This mutual- feedback approach enabled Amanda and her colleagues to gain exposure to different legal practices and lawyers' perspectives in other organizations, as well as to share notes on opportunities and challenges.
By the end of the workshop, Amanda had grown in her confidence and ability to translate theory into practice. Subsequently, she found herself in criminal court making a submission to oppose an unjustified postponement the prosecution sought in the case of Bongiwe Hlatshwayo. Amanda shared that prior to the training, her singular court experience had left her a bundle of nerves. After the training, even in a packed courtroom, Amanda's nerves were in control. She felt transformed in her confidence and skill level, and as a result Amanda secured Bongiwe Hlatshwayo's release.

---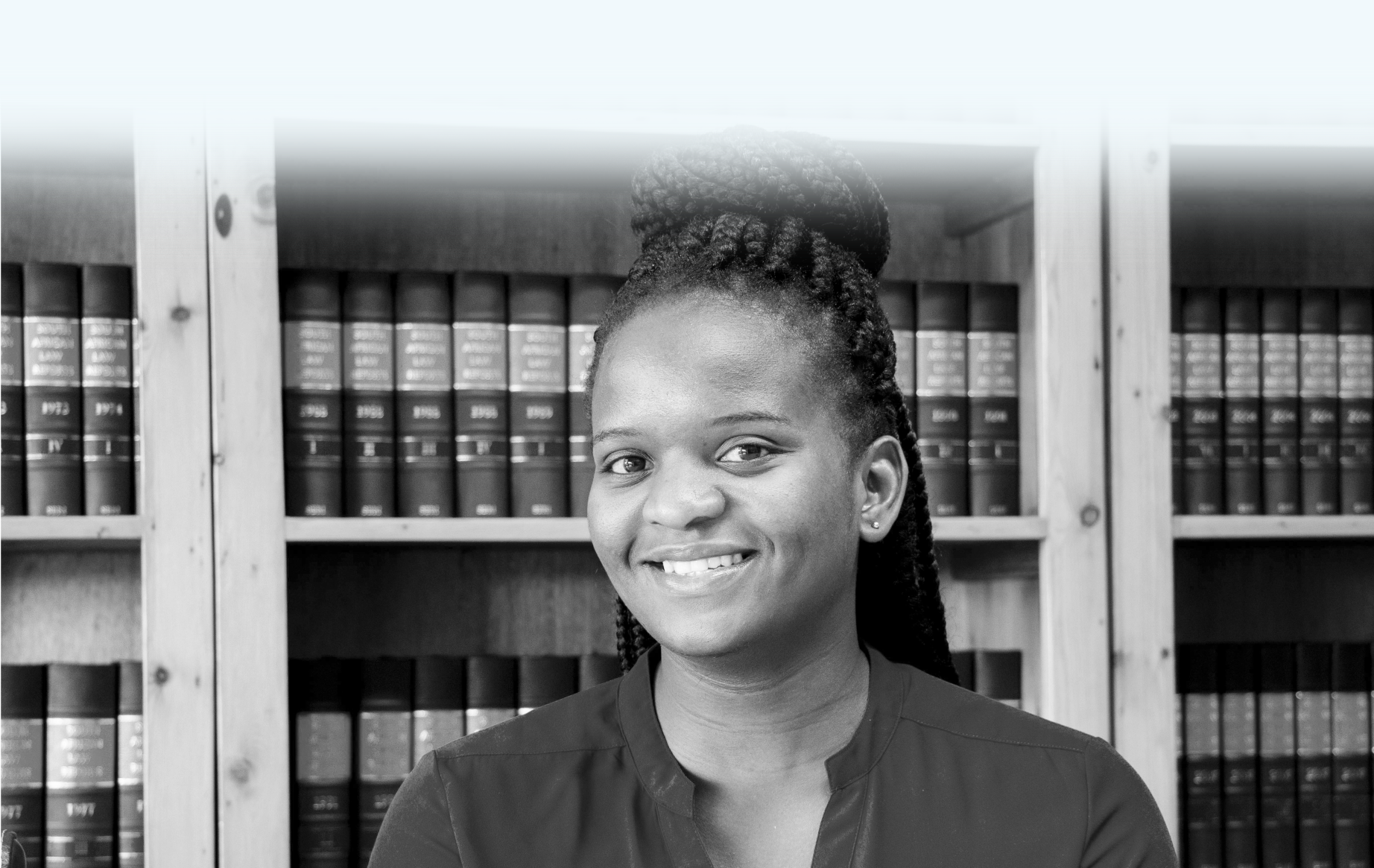 CREDITS
Photo 1: Outside of Colenso Magistrates Court. Image: Thulani Nkos

Photo 2: Amanda Duma at SERI. Image: Edward Molopi

Author: Cinderella Alhomsi, Bertha Justice Initiative Fellowship Coordinator

Editorial Consultant: Karen Frances Eng
This story was originally published in the Bertha Fellows book and some of the information in this story may have changed since it was first published.