Alejandra Muñoz Valdez
Germany, Colombia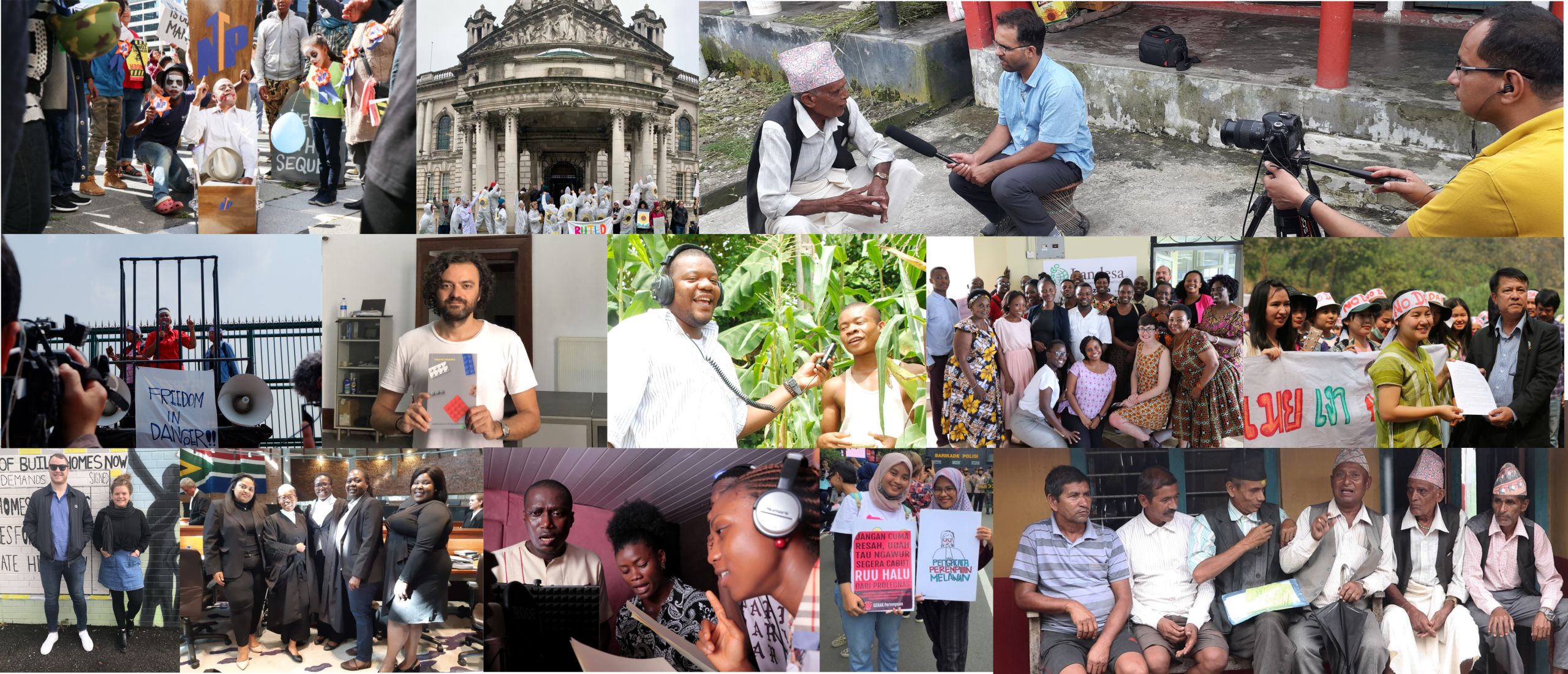 During her Bertha Justice Fellowship at ECCHR, Alejandra Muñoz Valdez
collaborated with CAJAR, a Bertha Justice Partner, to address the repression of Colombian human rights defenders.
Alejandra Muñoz Valdez was a Bertha Justice Fellow based at the European Center for Constitutional and Human Rights (ECCHR), in Berlin, Germany, between October 2015 and September 2017. During her Fellowship, she closely collaborated with Colombia-based Colectivo de Abogados "José Alvear Restrepo" (CAJAR), a Bertha Justice Partner, to aid in the research into and documentation of the brutal repression of Colombian human rights defenders – an ongoing task first undertaken at ECCHR and CAJAR in 2012. Alejandra and CAJAR's collaboration contributed to a communication submitted to the International Criminal Court (ICC) in April 2018. They used a combination of on-the- ground contextual analysis and international criminal law expertise to illustrate the ongoing danger faced by human rights defenders in Colombia.
Colombia is one of the most dangerous countries in the world for human rights defenders. Land rights and environmental activists, trade unionists, LGBTIQ+ activists, community leaders, journalists and others who stand up for rights have faced brutal repression across the country.
However, Colombia is also a state party to the International Criminal Court. Based in the Hague, the ICC provides a watchful eye and, under certain circumstances, prosecutes individuals charged with international crimes. As Colombia is party to the ICC, the court can intervene if the state itself is shown to be either not willing or not able to carry out genuine investigations and prosecutions. Since 2004 the ICC has been conducting a preliminary examination into Colombia, the first phase before a formal investigation. Submitting a communication to the ICC not only provides evidence but creates further visibility on state actions and can strengthen preliminary examinations. In this way, the ICC communication also becomes a tool for advocacy, emphasizing that an international body is watching and can intervene if the state fails to act.
In early 2017, Alejandra began working on the ICC communication on the repression of human rights defenders. During this time she collaborated directly with a lawyer from CAJAR who was on the ground interviewing organizations and individuals – or their families – who had been targeted for attacks.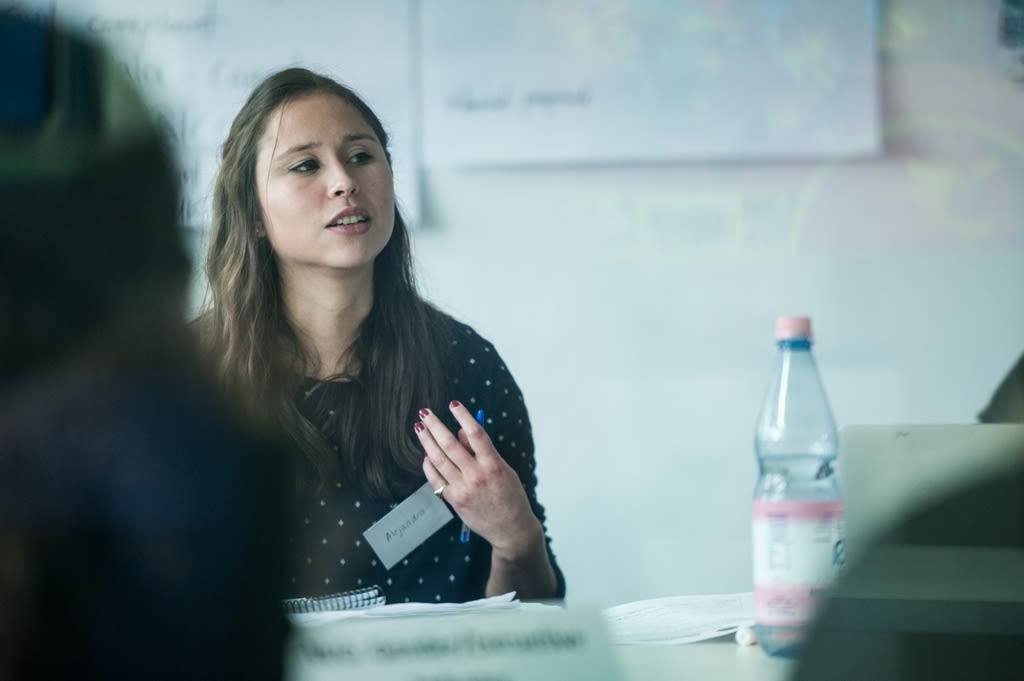 In this communication, collaboration between ECCHR and CAJAR was essential. It consisted of a number of case studies, each one focusing on a particular person and detailing their story. The lawyer based at CAJAR travelled within Colombia to collect information for each case study and provided a contextual analysis of the situation on the ground. Alejandra and the lawyer connected regularly to share information. Together they applied an international criminal law lens to CAJAR's findings and exchanged information on ICC procedures. Alejandra and ECCHR analyzed the information collected to develop a strategy on the best way to present this information to the ICC, identifying the most relevant information and how to frame and translate it into an international criminal law analysis relevant to the issue and the ICC prosecutor. This cross-country legal collaboration, geared towards building local and international precedents to support human rights defenders, illustrates the main purpose and power of the Bertha Justice Network.
"There was a lot of exchange, and I think that's a great aspect of the Bertha network as well – that you actually have a network and it really helps... if you have met a person before and you've worked with that person and on that basis you start to collaborate further."
Alejandra Muñoz Valdez
Collaboration with CAJAR gave Alejandra a deeper understanding of the work she was doing: "Working on revealing or asking for justice for international crimes means something terrible has happened that included a lot of human suffering... Being at ECCHR and working directly with a partner organization that really is present in the field and has faced this type of persecution, I very much learned or started to understand a little bit more the human side of this field of law that I had studied and had done an internship in," she says.
Alejandra's collaboration with CAJAR was also a major motivation for her to continue to work closely with them after her Fellowship, even joining the team in 2018. Working with CAJAR has allowed Alejandra to engage more deeply with victims of crimes and to speak with them directly about how they perceive justice.
---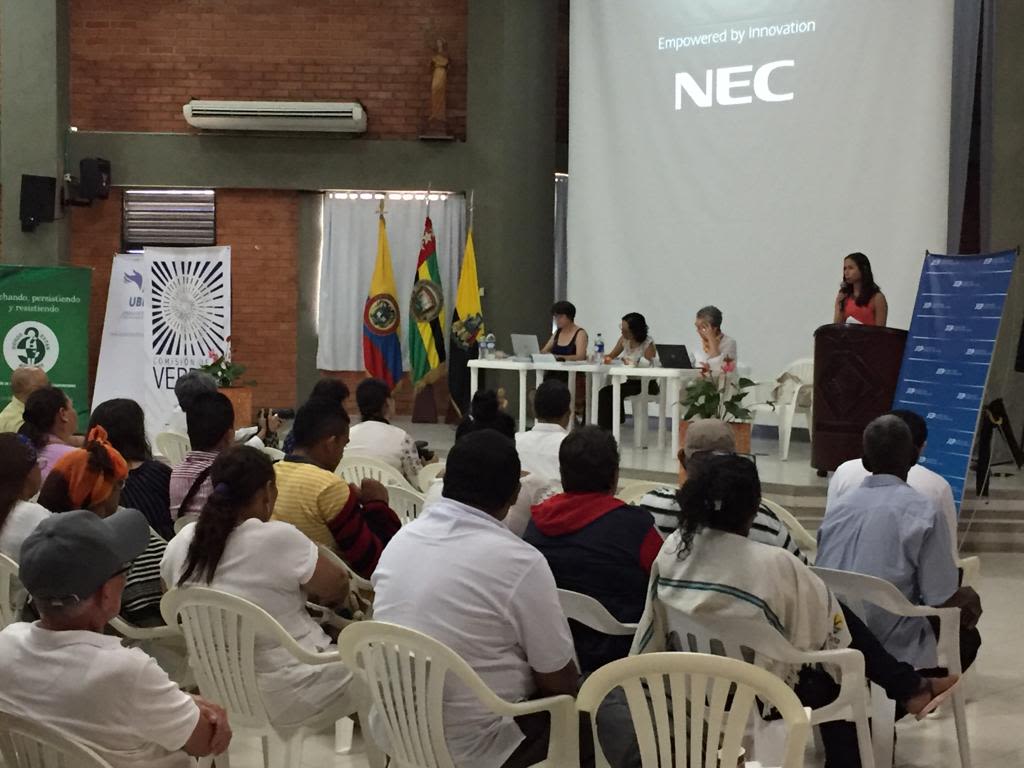 CREDITS
Photo 1: Alejandra Muñoz Valdez at an annual ECCHR Alumn* Reunion in 2017. Image: Hamodi Badarne

Photo 2: Alejandra Muñoz Valdez (standing, right) at an event in Colombia surrounding the submission of a report to Colombia's transitional justice system while working with CAJAR in 2019. Image: Ulrike Hemmerling

Authors: Shveta Shah, Program Director, Bertha Justice Initiative and Sammy Richards, Communication Coordinator

Editorial Consultant: Karen Frances Eng
This story was originally published in the Bertha Fellows book and some of the information in this story may have changed since it was first published.