As part of his Bertha Challenge Fellowship, Rudra Pangeni attended training at Finance Uncovered,
a skills-building experience instrumental in helping him to investigate how hundreds of Nepalese workers have lost their savings as a result of corruption among officials.
Rudra Pangeni's work during his Bertha Challenge Fellowship examined how collusion between real estate developers, senior bank officials and politicians has defrauded hundreds of families of their savings through corrupt development projects. His project also investigated how poor regulation of housing developments has made property purchase and rental unaffordable for thousands of Nepalese workers, while financially benefiting a handful of politicians and a fraudulent cooperative. Rudra was one of two Bertha Challenge journalists who took the opportunity offered by the Fellowship to attend a training with Finance Uncovered in London. This experience was influential in shaping the direction of Rudra's work and provided him with tools to investigate corporate accounts and corporate corruption to uncover financial secrecy in Nepal.
One of Rudra's most widely read investigations revealed how both bank executives and politicians had benefited from a failed property investment scheme that had sunk the savings of hundreds of financial cooperative members over a ten- year period. Cooperative members were convinced to put their money into buying prospective properties in Kathmandu but were never given access to the buildings they had paid for. Rudra found that several influential individuals, including the former deputy prime minister of Nepal and a chief executive of a bank, had received properties from the same developer for nothing, or at heavily discounted prices. Meanwhile, the banks auctioned several properties to pay the developer's debts, selling them off at less than half their value. While the banks made a profit in the process, the people who had invested their savings in the development received nothing.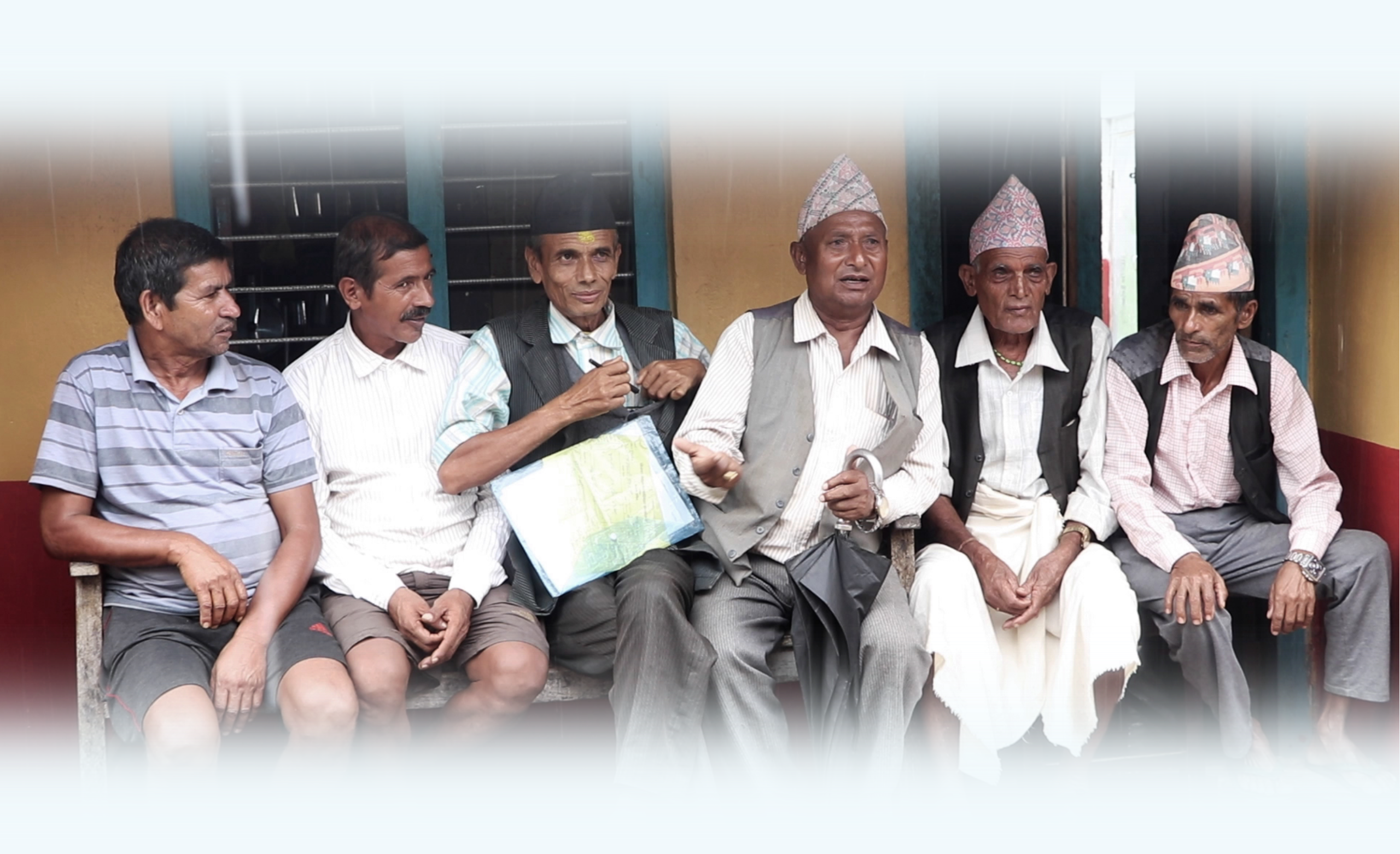 Rudra credited the Finance Uncovered training with giving him the skills to undertake the depth of investigation involved in this story. In particular, it gave him the confidence to call up senior bank officials directly, and he was surprised at how much information he was able to get by doing this. Rudra also learned to use right- to-information requests at government agencies and banks to gather evidence, and to use various data visualization techniques to tell his stories.
"The training taught us how to spot the red flags in discrepancies between what bank and corporate CEOs say and what they do"
Rudra Pangeni, CIJ Nepal
Rudra's housing project fraud story received widespread media attention in Nepal, with several political party officials speaking out in favor of the victims.
Rudra has continued to work with Finance Uncovered on an ongoing investigation in Nepal.
"I would not have been able to point to the role of the banks in the story if it had not been for the training. It gave me a lot of confidence."
Rudra Pangeni, CIJ Nepal
---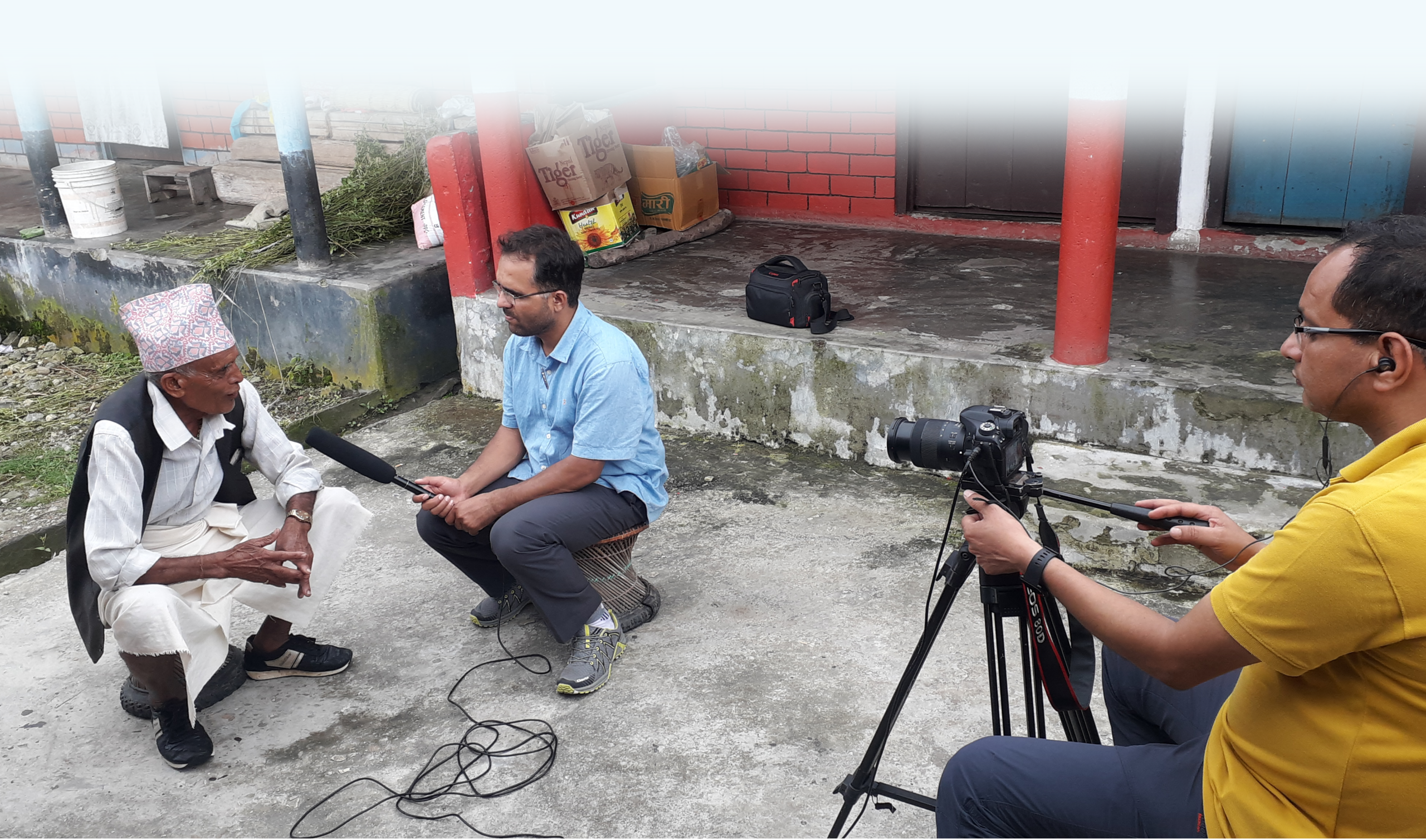 CREDITS
Photo 1: Six farmers from the Chapakot village in western Nepal's Kaski district who have been rendered landless by a fraudulent cooperative. Image: Rudra Pangeni, originally published by CIJ Nepal

Photo 2: Rudra Pangeni (center) interviewing Devi Raman Chapagain in Chapakot. Image: Jeevan Bhujel

Authors: The Bertha Challenge Team

Editorial Consultant: Karen Frances Eng
This story was originally published in the Bertha Fellows book and some of the information in this story may have changed since it was first published.