Elfie Seymour
Northern Ireland, South Africa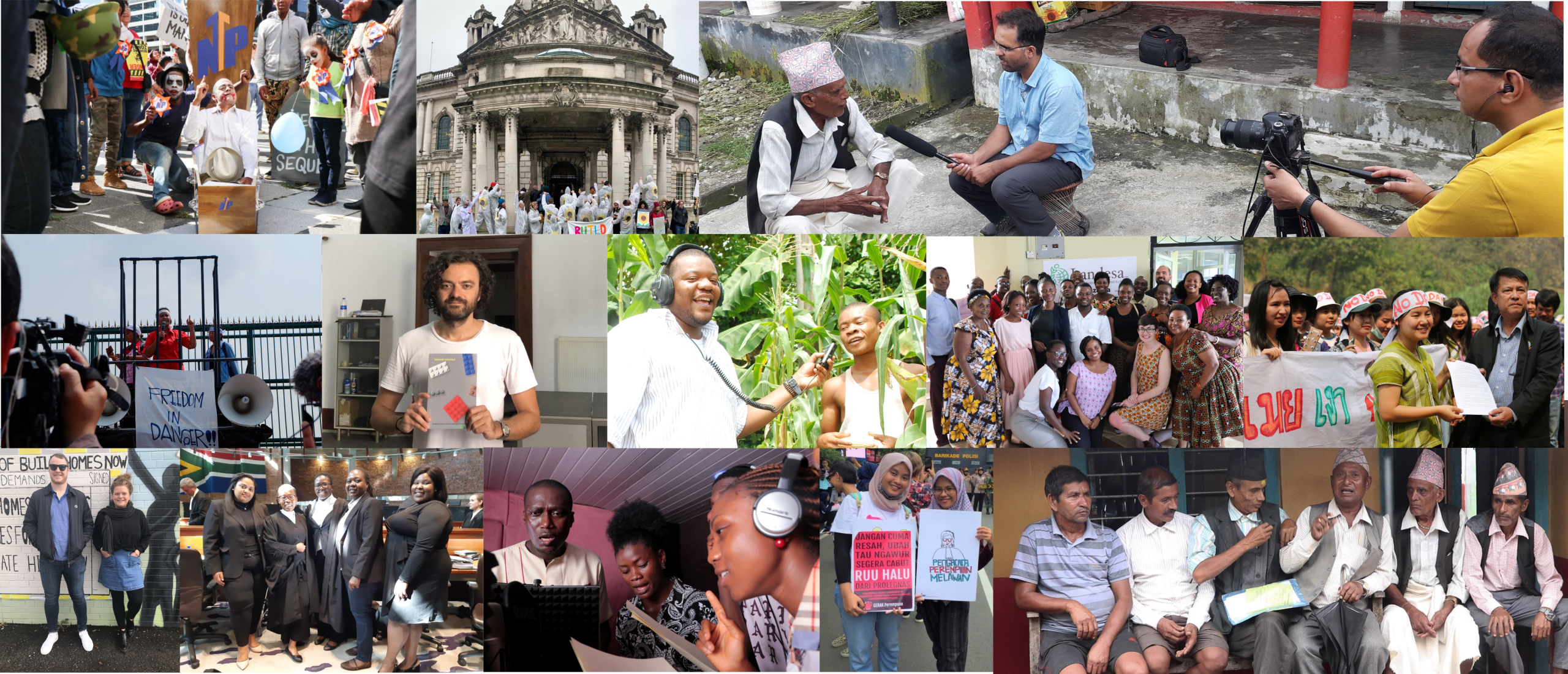 Housing activist Elfie Seymour used the Bertha Challenge Connect Fund
as an opportunity to connect the young housing activists she works with in Belfast to young activists in Cape Town.
When Belfast housing activist Elfie Seymour joined the Bertha Challenge, one of her aims was to find ways for young activists in her host organization, Participation and the Practice of Rights (PPR), to benefit from the many opportunities the Fellowship offers.
The Build Homes Now campaign – which Elfie leads – calls for more council housing and an end to housing practices that discriminate against communities based on their religious identity. It's been more than two decades since the end of the Troubles in Northern Ireland, but Belfast remains starkly divided along religious lines. In the city today, there are 36,000 families, largely Catholic, in need of public housing.
One of Elfie's goals for her Fellowship year was to connect the young activists with whom she works to those in other parts of the world. For Elfie, it was important that they see Belfast's situation as part of a broader global pattern of structural injustice – and not an affliction specific to Northern Ireland.
Elfie used her Bertha Challenge Connect Fund to bring together young activists from PPR with young activists campaigning against the housing crisis in Cape Town, working with Fellow Jared Rossouw – a leading land and housing activist in South Africa.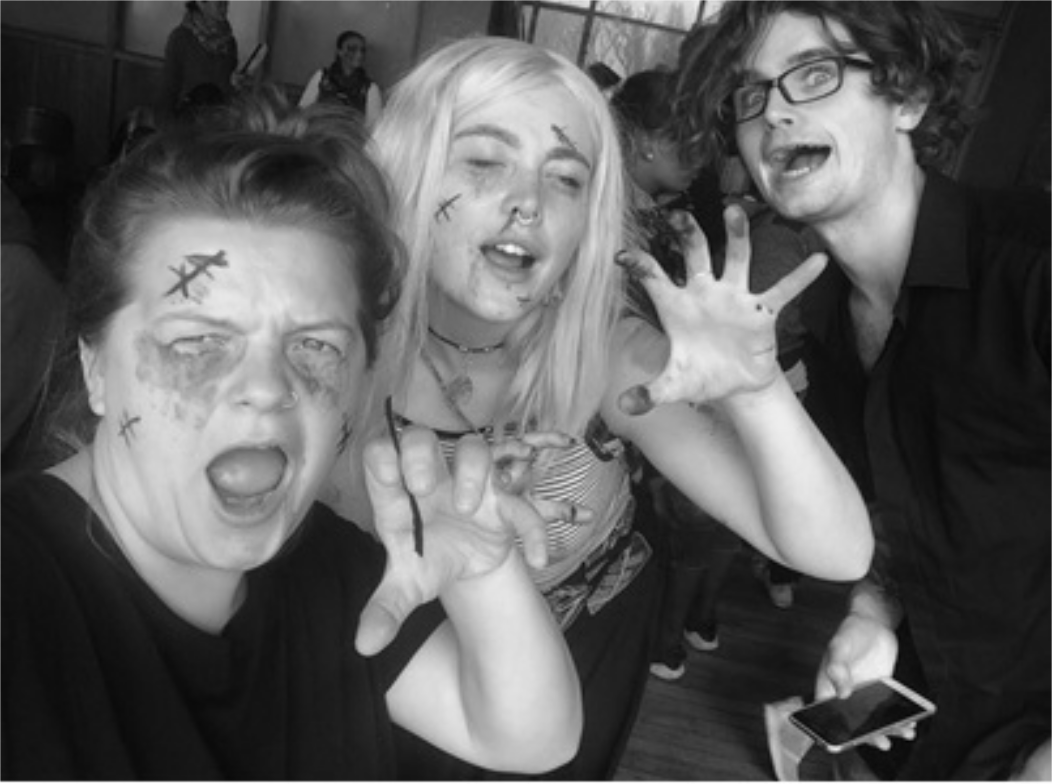 Jared's campaign work, like Elfie's, engages extensively with young people to advocate for equal access to secure and affordable housing. Together they planned a trip to take young Belfast activists to Cape Town to meet young South African activists.
Ryan McQuillan (aged 20) and Jenna Woodside (aged 19) have been campaigning with PPR for more social housing in Belfast for the last two years. Their trip to South Africa was a once-in-a-lifetime opportunity for both. Ryan and Jenna joined Jared and hundreds of protestors in a "zombie march" demonstration drawing attention to Cape Town's lifeless housing policies.
Working together on the protest in Cape Town opened up conversations with other young working-class activists who have also experienced campaigning in communities with a history of conflict, including Zach Mashele from Reclaim the City and Jameela Davids from the Cissie Gool House occupation. Ryan, Jenna, Zach and Jameela remain in contact and continue to share experiences from their respective campaigns. Elfie's determination to make her individual Fellowship serve her broader community not only helped create translocal solidarity and learning, but also created powerful new experiences for each young person involved.
After returning to Ireland, Ryan spoke about how the experience shifted his perspective on the role of activism within communities:
"I got to speak to people in different occupations who have come together as a community through one cause – not just because they were brought together due to unfortunate circumstances, but also because they all want to make the same change for bettering each other's lives."
---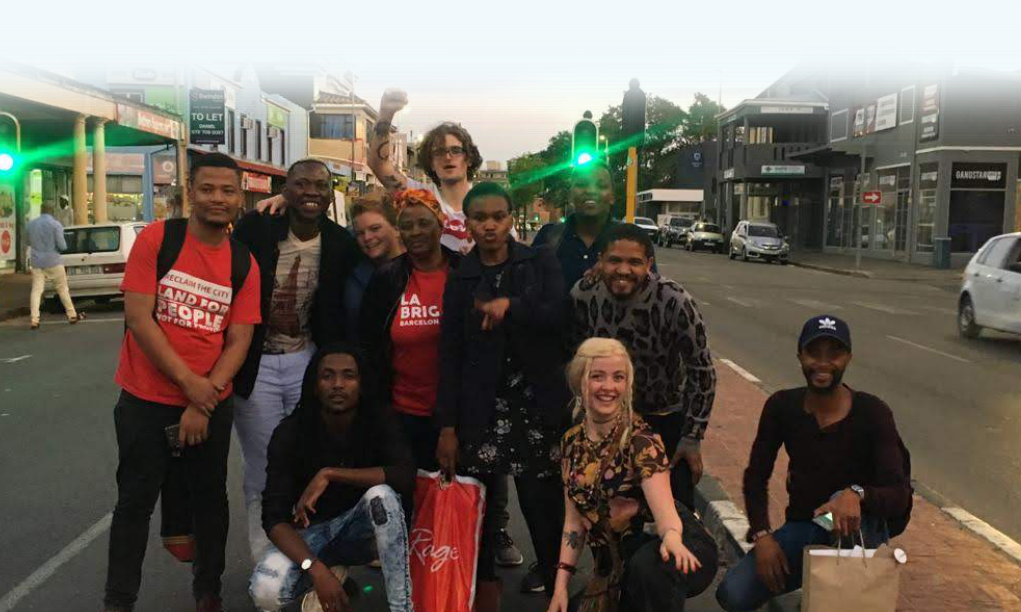 CREDITS
Photo 1: Left to right: Elfie Seymour, Jenna Woodside and Ryan McQuillan getting into character for the Cape Town "zombie march." Image: Elfie Seymour

Photo 2: Ryan McQuillan (middle at back), Elfie Seymour (third from the left) and Jenna Woodside (second from the right at the front) with activists from Reclaim the City. Image: Elfie Seymour

Authors: The Bertha Challenge Team

Editorial Consultant: Karen Frances Eng
This story was originally published in the Bertha Fellows book and some of the information in this story may have changed since it was first published.