.
Bertha Artivism Awards
Global funding for arts activism interventions that mobilize communities and achieve social change.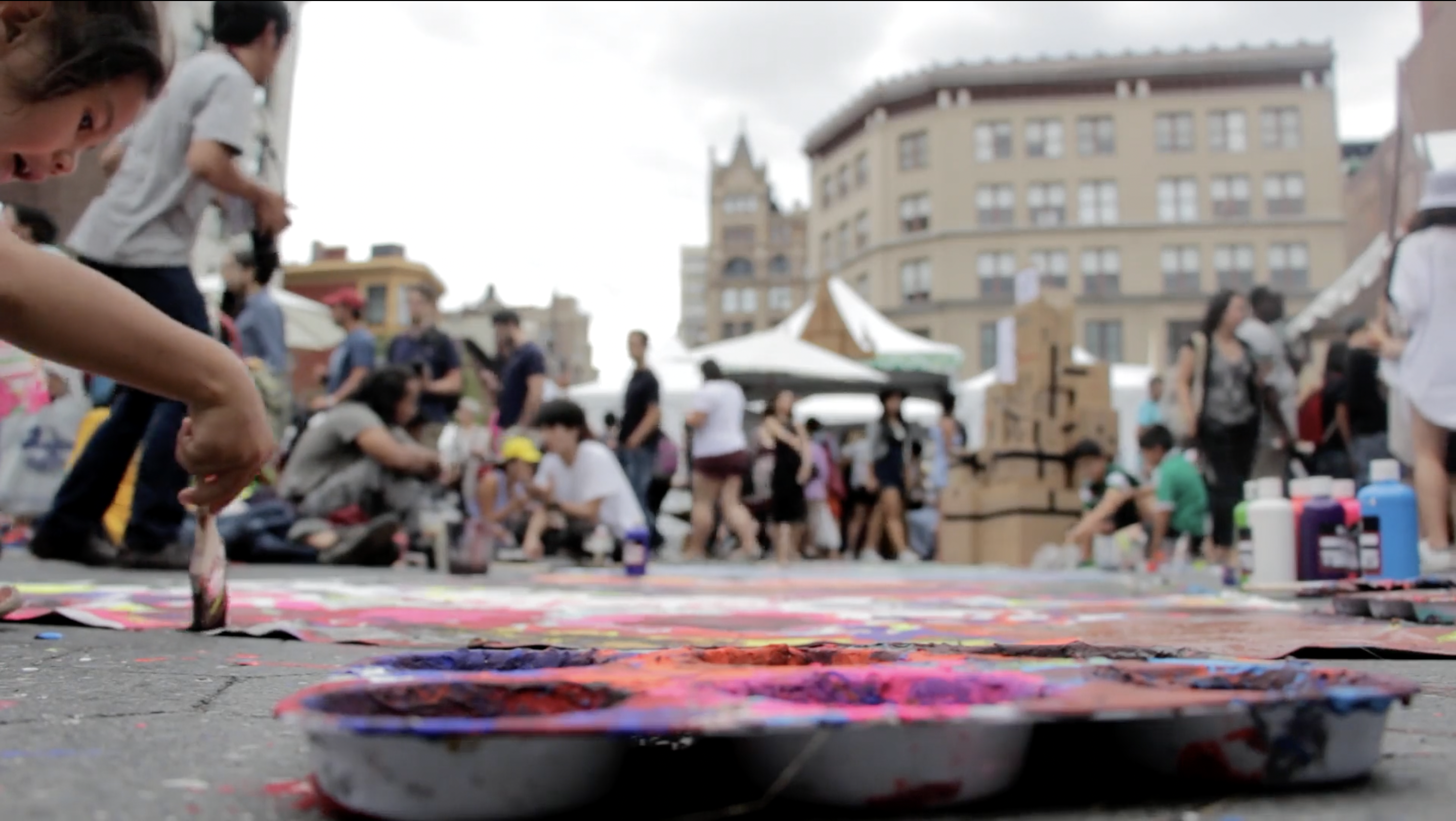 The Bertha Artivism Awards is an opportunity for activist artists, arts collectives and organizations around the world to use the arts as a Call to Action – to nonviolently instigate measurable change in a community.
Going beyond 'raising awareness' Bertha Artivists will empower and mobilize communities in collaboration with social justice organizations, campaigns, or movements to achieve specific and measurable change.
BÉZNĂ Theatre
BÉZNĂ Theatre is an award-winning British-Romanian theater collective devoted to confronting institutionalized and normalized violences whilst encouraging grassroots activism through visually bold and form-challenging theater. Previous work includes VINOVAT-A (first piece in Romania to challenge consumerist capitalism in relation to the climate crisis), The People's Tribunal on Crimes of Aggression in Afghanistan (a three day durational People's Tribunal which blended testimony, performance and international law) and Wipe these Tears (challenging the arms trade and its influence from schools to war zones). In recognition of their fieldwork practice, in January 2020 BÉZNA became Visiting Fellows at the International State Crime Initiative, Queen Mary University, London (the first artistic organization to do so).
QUA (strength in Arabic) is a new theater project addressing the political and social issues of Muslim women's representation on stage, led by Sama Rantisi. This project is a template for other organizations to invest in Muslim women's talent whilst challenging audience's attitudes. Through a series of workshops culminating in a sharing and a Q&A BÉZNĂ will work in Lewisham to show nuance of experience, whilst providing a platform for a collective of women to continue making new work.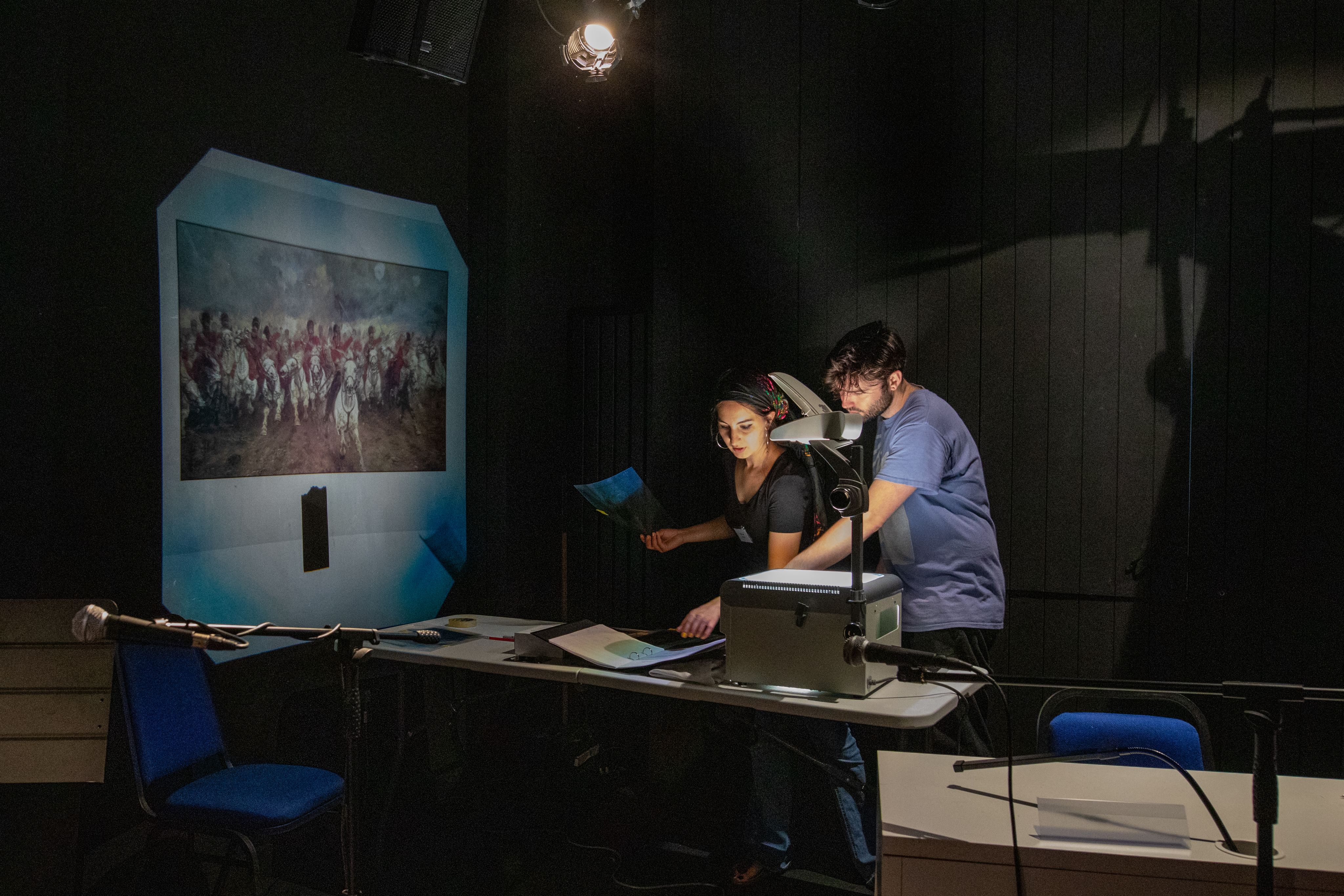 Photo credit: Bret Hartman
Photo credit: Bret Hartman
Breeze Yoko
Breeze Yoko is a South African based multidisciplinary artist and curator specializing in video/film and graffiti/street art. Yoko has participated in the Berlinale Talent Campus, and in urban art projects in South Africa, Botswana, Mozambique, Senegal, Germany, France, Sweden and many more places, where his whimsical yet powerful murals unfurl a kind of humanity and beauty that re-imagine their environments. In a search for new methods to 'read the city', Yoko uses a visual vocabulary that addresses a myriad of social and political issues. His films have won awards at the Tricontinental Film Festival, South Africa; Special mention in the Sienna Film Festival, Italy; and Dak'Art, Senegal.
For his Bertha Artivism Award project Breeze Yoko is producing a public art workshop program designed to empower social justice warriors with skills and experience of producing a mural and posterzine that can reach and affect change in their communities. Participants will come from organizations who are rooted in various communities and QR codes will link all the mural produced via an online website designed to enable the public to find and access resources that can equip and empower them with information.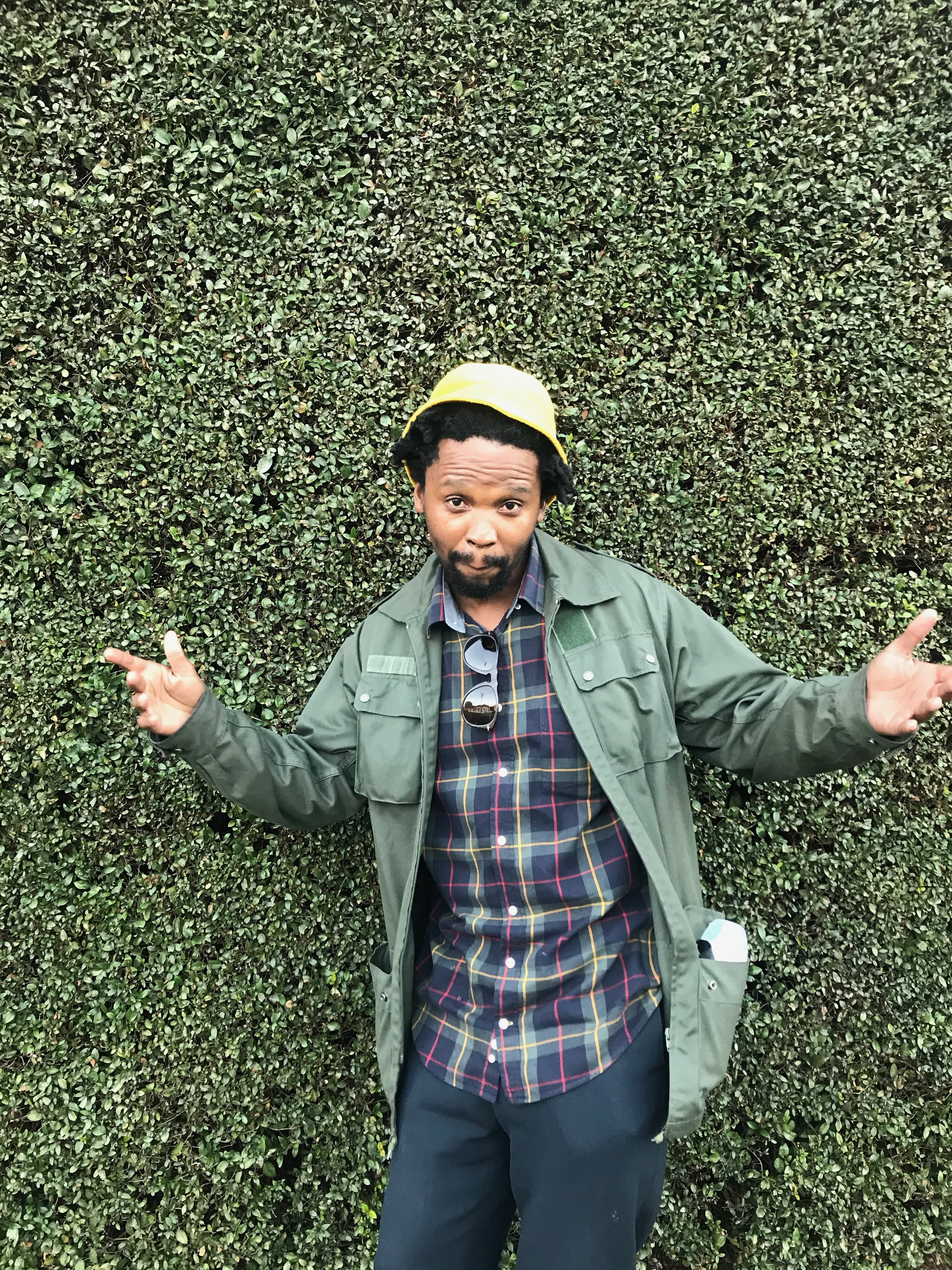 Community From Neighborhood Program
Orczy Neighborhood Project is a neighborhood project using creative tools to build community, fight gentrification and research the local history of a stigmatized area in Budapest, Hungary. The project expands the work of the Community From Neighborhood Program, run by Kazán Community Center, a political and social space owned and used by more than ten different organizations in the same location. The Orczy Neighborhood Project was initiated by Csilla Hajdu, a community developer in the Community From Neighborhood Program, and Dorottya Poór, a visual artist and art educator. They work with a group of community developers, social workers, sociologists, cultural workers and artists. Dorottya holds an MA in painting. She mostly works on relational and participatory art projects, at the intersection of visual- and performing arts and education. She organizes experimental drawing classes for adults with no former training in arts. In the project, she uses her narrative drawing and visual storytelling practices as a tool for empowerment, self-representation and community building.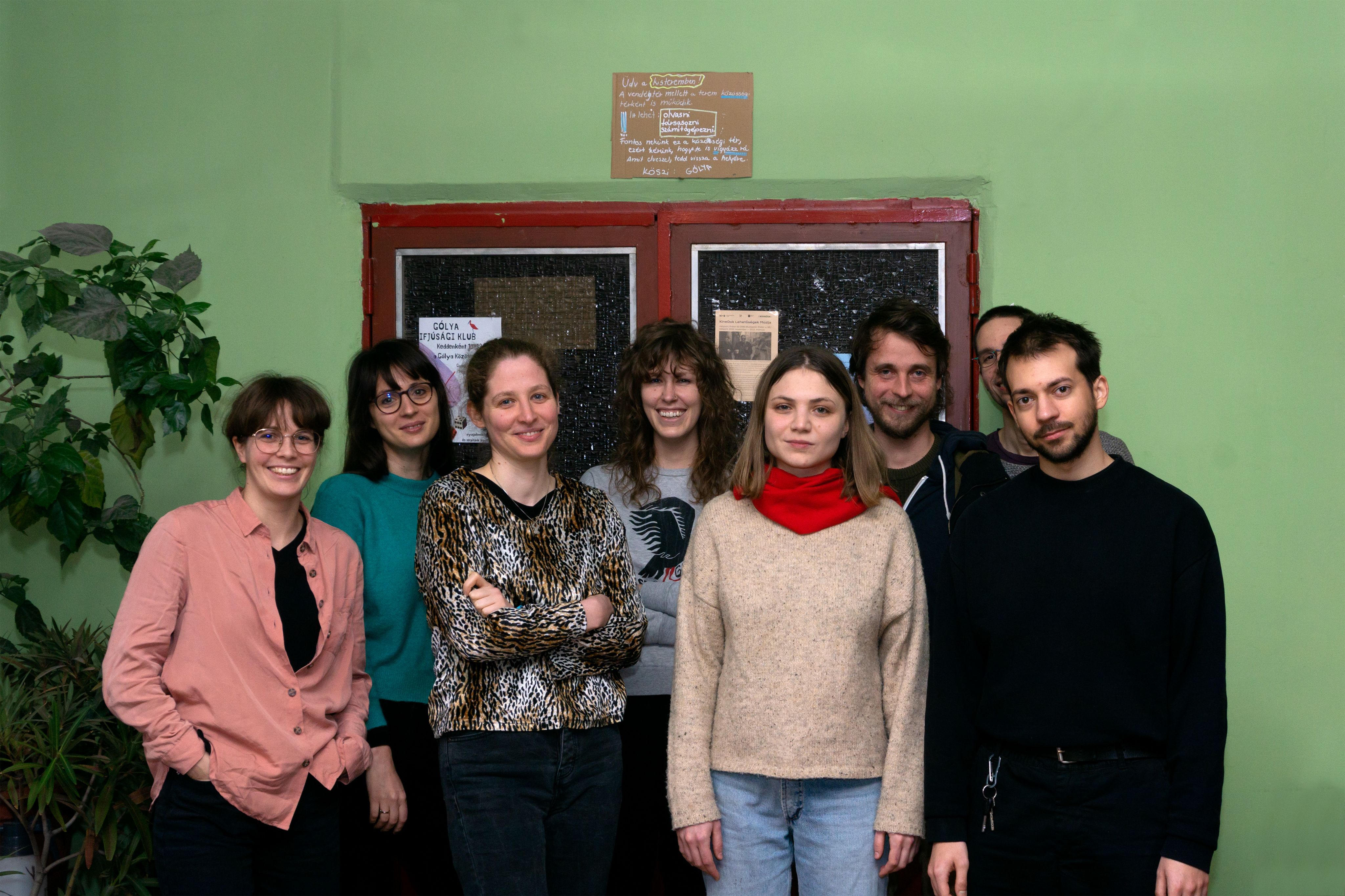 El descubrimiento de Europa
The Discovery of Europe is a decolonial artistic and political action organized by Karina Vidal and Alexander Ríos. The project began in October 2019, and is an ongoing collaboration with black, Indigenous and other people of color. Starting from their experiences in the Kingdom of Spain as migrants from Abya Yala, they use video, illustration, graphic design, performance and journalism (in interviews and articles) to explore different ways of communicating how the colonial order is still very much in force today: they denounce the racist, capitalist, extractivist and patriarchal violence that continues to be exercised by Europe and the global North against the peoples and territories of the South. The Discovery of Europe is also a space to support and disseminate anti-racist and anti-colonial actions and projects, especially in Abya Yala and Europe.
In their latest project, to be carried out with the support of Bertha Foundation, they will generate a four-month process of meeting, learning and online collective creation, with 12 other artivist groups from different territories of Abya Yala. Together, they will look into the question: How can we decolonize ourselves today? It will be a coming-together for sharing and imagining decolonization strategies within the current socio-political landscape. This collective work will be documented and shared in the form of a digital publication.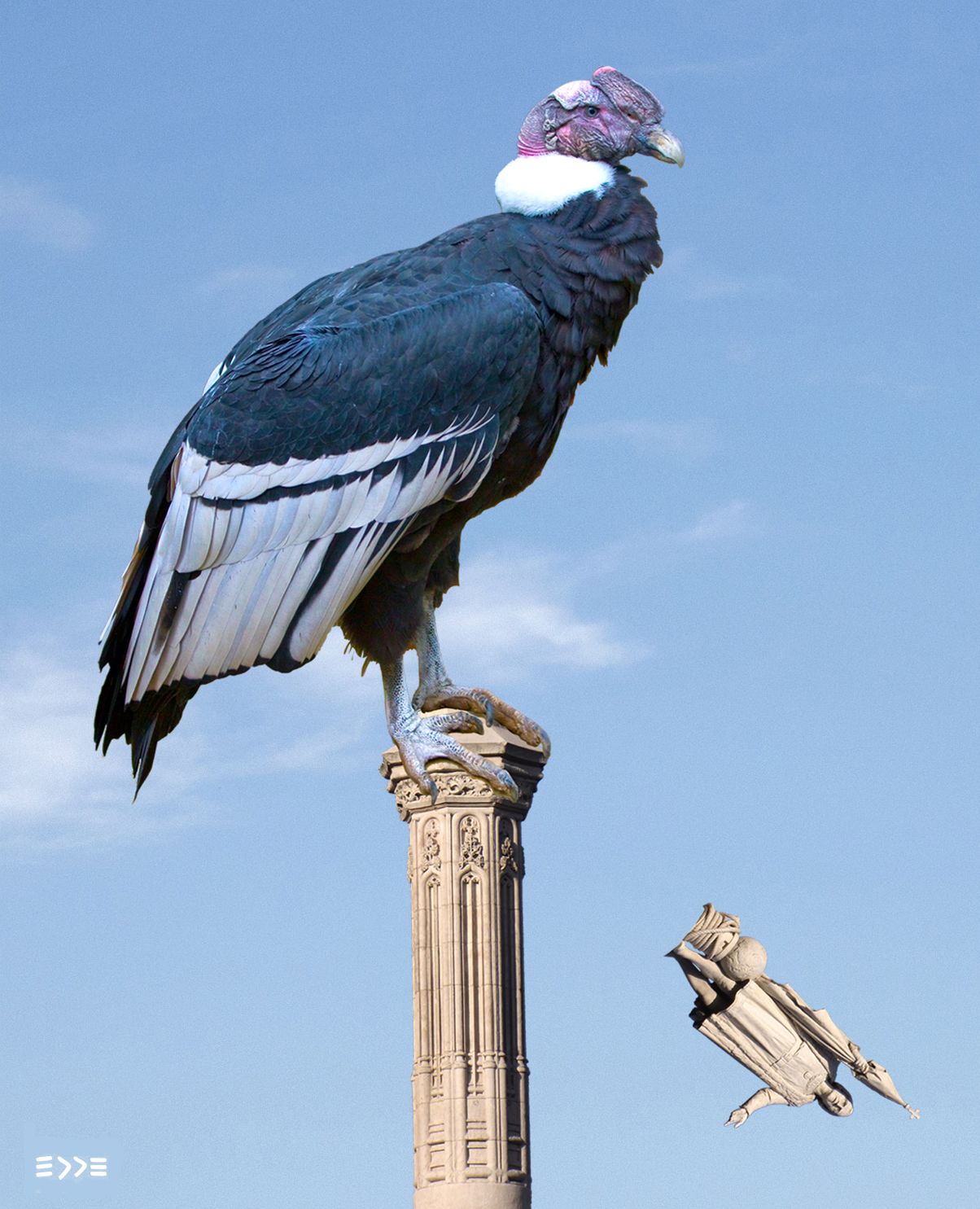 Jason deCaires Taylor
Jason deCaires Taylor creates underwater worlds. Haunting enigmatic living art installations submerged beneath the waves. He has become one of the first artists to re-conceptualize the underwater realm as a public art space and, due to his explorations, has been described as the Jacques Cousteau of the art world.
Taylor gained international recognition in 2006 with the installation of the world's first underwater sculpture park, situated in the West Indies off the coast of Grenada. It was subsequently listed by National Geographic as one of the Top 25 Wonders of the World. Since then, working with local communities Taylor has gone on to create a network of "Underwater Museums" throughout the world. These publicly accessible artworks are visited by thousands of visitors each week and explore modern themes such as the climate emergency, migration and sustainable futures.
Using bio-receptive, environmentally sensitive materials that instigate organic growth, the sculptural works evolve, developing new hybrid forms by interacting with marine ecologies. In this way, they regenerate natural habitats and remind us not only of our inherent fragility but also of our connection and intrinsic dependence on nature.
Taylor's studio practice is currently based in the United Kingdom and his new works with the support of Bertha Foundation will focus on coastal communities, marine water quality and corporate responsibility.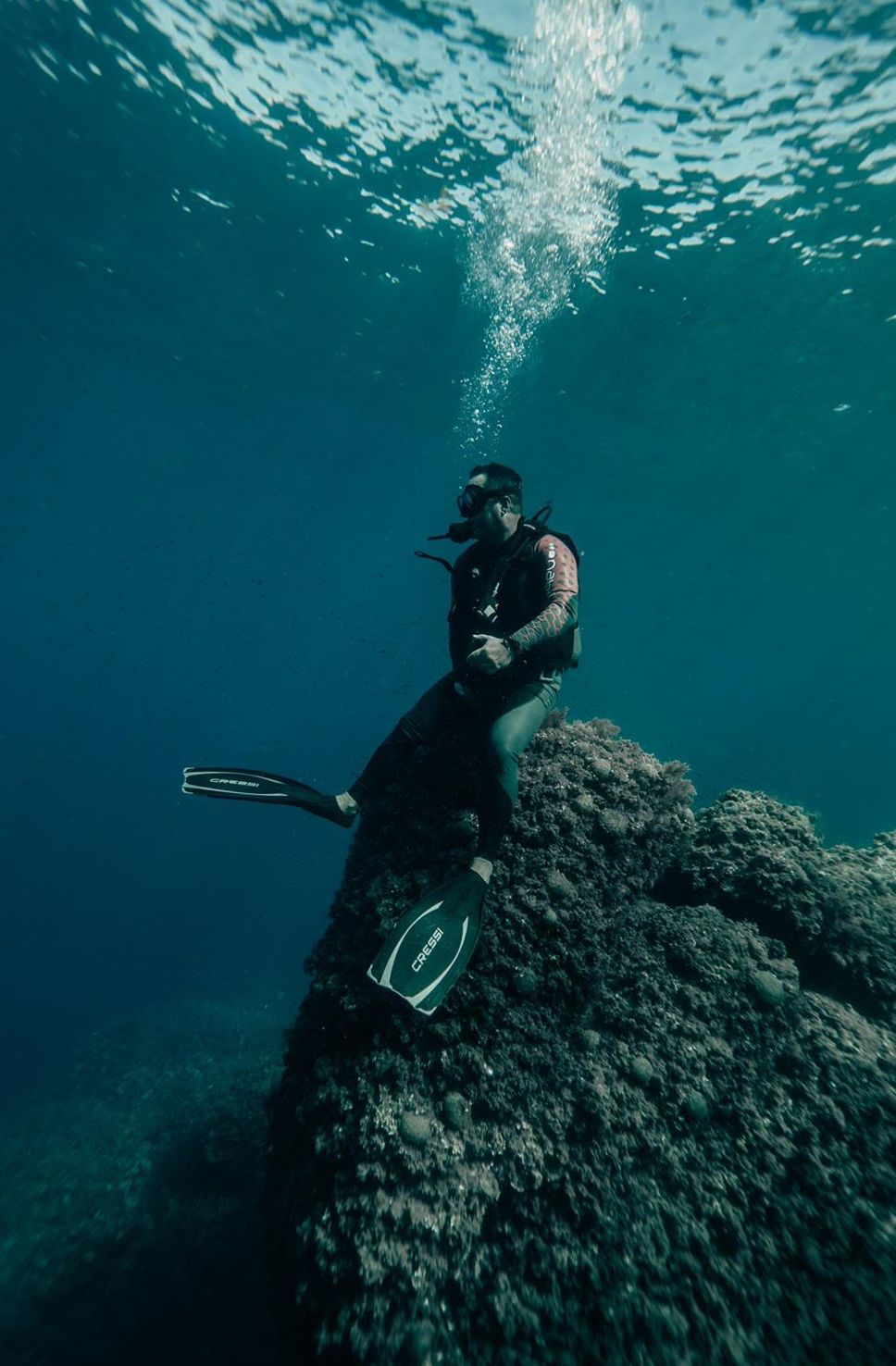 Photo credit: Sama Haddad
Photo credit: Sama Haddad
Li Sumpter
Li Sumpter is a multidisciplinary artist and independent scholar who applies strategies of worldbuilding and mythic design toward building better, more resilient communities of the future. Li's creative research and collaborative design initiatives engage the art of survival and sustainability through diverse ecologies and immersive stories of change. Li is a cultural producer and eco-arts activist working through MythMedia Studios and the Escape Artist Initiative. She is also actively engaged in interdisciplinary projects with Monument Lab, Painted Bride Art Center and the Education Ecologies Collective. Li holds an MA in Art and Humanities Education from NYU and a MA/Ph.D. in Mythological Studies and Depth Psychology from Pacifica Graduate Institute and has been a visiting professor at Haverford College, Moore College of Art and Design and recently returned to Pacifica to teach at her alma mater. Li is a recipient of the 2018 Sundance Institute and Knight Alumni grant, a 3-time recipient of the Leeway Art and Change Grant, a 2020 recipient of the Leeway Transformation Award, a 2022 recipient of the Velocity Fund, a 2022 Afrofuturist-in-Residence with the Village of Arts and Humanities and a 2022 Leeway Media Artist x Activist-in-Residence with the Theatre in the X.
For her Bertha Artivism Awards, Li is going to write, direct and produce the original story and gaming elements of Illadelph Dreams: 2045 - an original multimedia immersive theater production of apocalyptic speculative fiction reimagined through an afrofuturistic, BIPOC perspective. The interactive experience illuminates the apocalyptic reality of Philly residents of Black and Indigenous descent and all humans of Planet Earth by presenting real-life current issues and speculative fears about our immediate and possible long-term future. Set in future Philadelphia circa 2045, Illadelph Dreams: 2045 explores oppression and liberation, solidarity and survival and the nature of technology and the human soul through interactive plot dilemmas, existential inquiry and creative problem-solving that engages audiences and their communities in an evolutionary adventure that could determine the fate of humanity.
Li Sumpter's Instagram: @mythmediastudios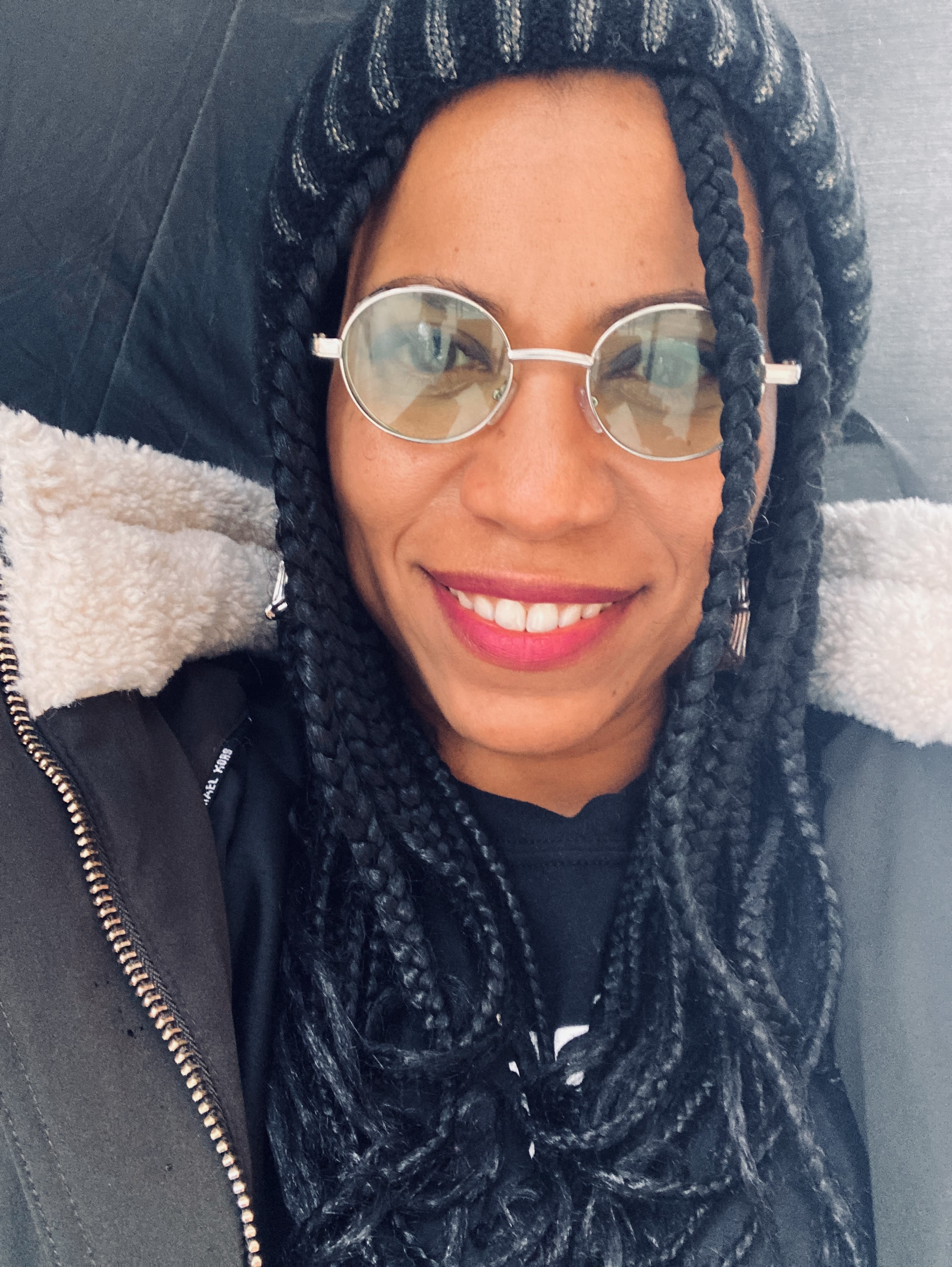 NKOLI: The Vogue-Opera
NKOLI: The Vogue-Opera (formerly GLOW: The Life and Trials of Simon Nkoli) is a multimedia artivism project which tells the remarkable story of Simon Nkoli, a gay anti-apartheid South African freedom fighter and HIV activist who was imprisoned for four years on charges of treason (1985-1988) during apartheid. He went on to organize the first gay pride march in Africa, and ensure gay rights were enshrined in our democratic Constitution. The campaign draws on elements of the live vogue-opera about Simon's life. Voguing, song, rap, lip-syncing and archival film and sound, are all used to celebrate Simon's life and the fight for justice in South Africa. The NKOLI social media campaign will create a vibrant queer community, enhancing awareness and dialogue and providing links to help and support
NKOLI: The Vogue-Opera is spearheaded by Philip Miller, an internationally acclaimed South African composer and sound artist, together with Welcome Lishivha and Harriet Perlman. Philip Miller's cutting edge work, popularizes untold histories, through music sound and archive. Welcome Mandla Lishivha is the author of the acclaimed memoir, Boy On The Run, and is a multimedia journalist and LGBTIQ activist. Harriet Perlman, is a producer and writer who has developed many social justice campaigns using film, television and print. The campaign will launch end March 2023.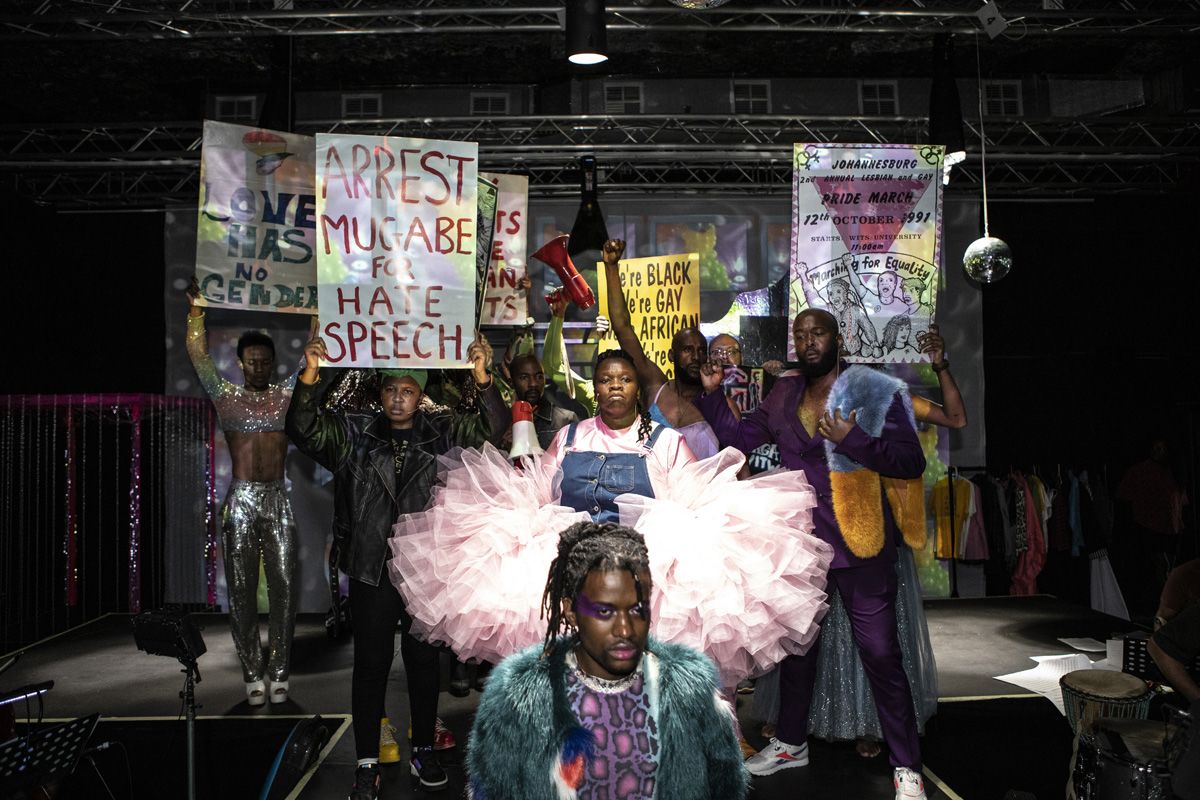 Retratos de Memoria
RETRATOS DE MEMORIA is a project formed by Jesús Cossio, a cartoonist and author of comics on political violence in Peru; Alejandro Olazo, a photographer with an interest in human rights issues; and Illari Orccottoma, a creative producer who accompanies independent projects on issues of Latin American reality. Their work is intended to contribute to the effort in the fight against denialism and impunity for crimes against humanity committed by the Peruvian State forces and the subversive groups Sendero Luminoso and MRTA during the Internal Armed Conflict in Peru (1980 - 2000). It is a project of representation of the personal and collective process of unfinished mourning and the memory of the relatives of the disappeared by the violence of the Armed Conflict through the joint use of testimony, drawing and photography. Using the photographic portraits and memories of the relatives, RETRATOS DE MEMORIA produces symbolic reconstructions of the faces of the absent: its intent is not to be "reliable" (like forensic reconstructions) but to provide symbolic presence. Those still missing become visually present with the essential collaboration of the relatives and the value of the persistence of their memory as a personal, but also social and political claim.

Retratos de Memoria instagram: https://www.instagram.com/retratos_de_memoria/
Jesús Cossio, cartoonist: https://www.instagram.com/jesus_cossio_g/
Alejandro Olazo, photographer: https://www.instagram.com/alejo_olazo/
Illari Orccottoma: https://www.instagram.com/illalinda/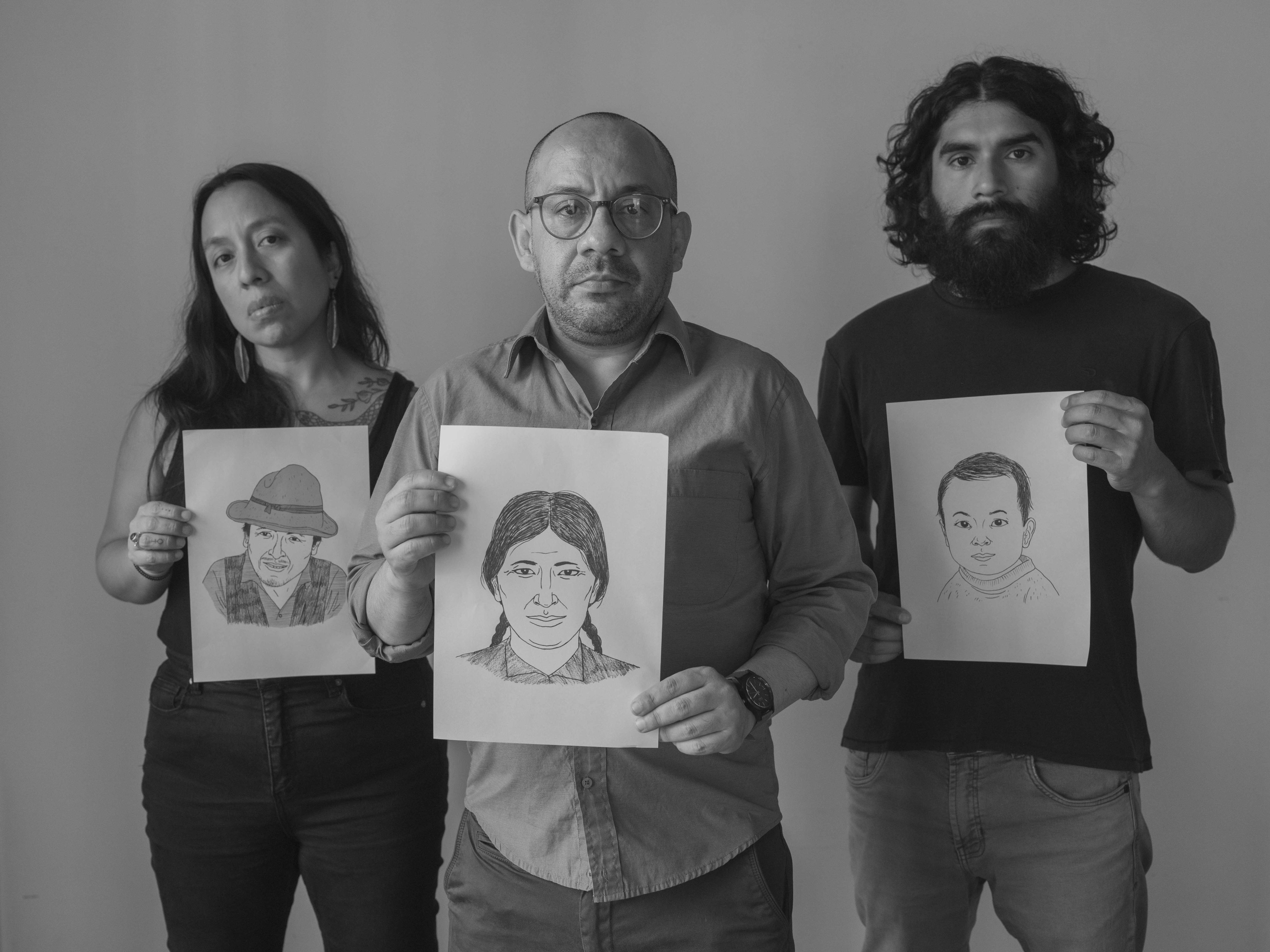 Shira Newmark
Shira Newmark is a progressive early childhood educator and mindfulness/heartfulness facilitator and presenter, with a passion for love in action and kindness preventative curriculum. A creative writer, dancer, yogi, percussionist, singer-songwriter and beatboxing-whistling free-styler, Shira loves to fuse the arts into her teaching practice where she has supported thousands of children in public and private schools, camps, homes, daycare and medical centers throughout New York and beyond. She began her teaching career as a "Special Education Itinerant Teacher" before becoming a founding teacher at Blue Man Group's Blue School, named one of the most innovative schools in the world, where nurturing children's creativity, sense of wonder and social emotional growth shaped the school's vision amongst a pioneering community reimagining education. Shira currently resides in the Hudson Valley of New York, supporting children with diverse learning styles as a consultant at their schools. With the support of Bertha Foundation, Shira is writing a children's book entitled "The Love Club," illuminating the power of love and how it binds us all, coupled with launching in person and remote "After School Love Clubs," to help empower children to experience for themselves the myriad benefits of spreading loving kindness.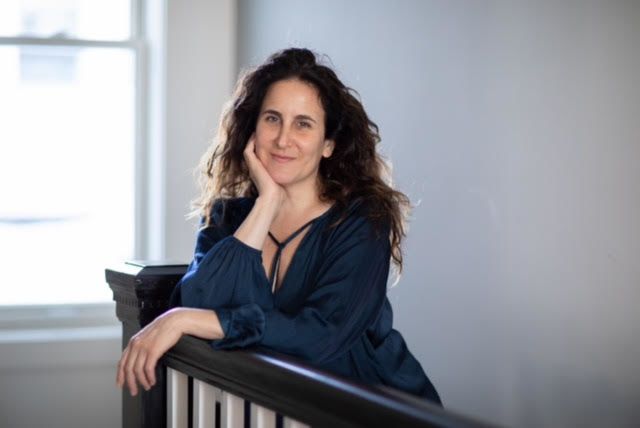 The Outlaw Ocean Project
Ian Urbina is the director of The Outlaw Ocean Project, a non-profit journalism organization based in Washington D.C. that produces investigative stories about human rights, environment and labor concerns on the two thirds of the planet covered by water. Before founding The Outlaw Ocean Project, Urbina spent roughly 17 years as a staff reporter for The New York Times. He has received various journalism awards, including a Pulitzer Prize, two George Polk Awards and an Emmy. Several of his investigations have also been converted into major motion pictures.
To reach a younger and more international audience, The Ocean Outlaw Project leverages non-news platforms, collaborating with artists to convert their reporting into other forms such as music, animation, mural art, stage performance and podcasts.
The Outlaw Ocean Project
The Outlaw Ocean Music Project
The Outlaw Ocean Mural Project
Social Media: Facebook / Instagram / Twitter / YouTube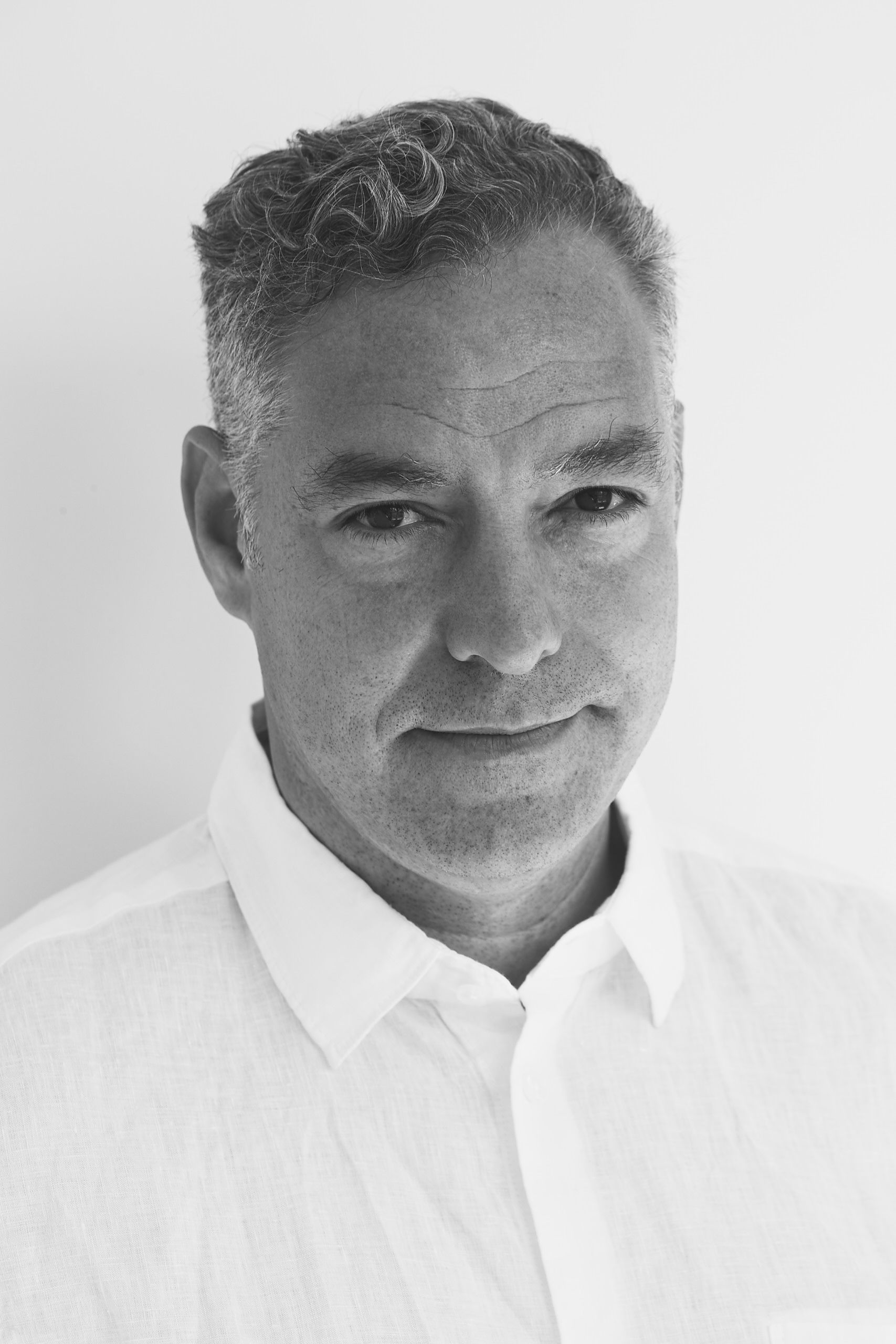 We Still Here / Nos Tenemos
Eli Jacobs-Fantauzzi is an internationally-recognized and award-winning filmmaker. He is the founder of @fistuptv a media platform uplifting and telling stories from communities across the world who refused to be silenced. As a filmmaker, he uses a storytelling approach he created called Participatory Action Filmmaking. Similar to Just Storytelling, this is a regenerative style of storytelling that cultivates and amplifies stories instead of mining or extracting them. Eli is the founder of Cine Solar Rodante (CSR), a solar cinema project run entirely on solar power. He is the co-founder of @defendpr, a transmedia project designed to document and celebrate Puerto Rican creativity and resistance. He is currently touring his film @westillherepr an inspirational film about the youth of Puerto Rico fighting for a just recovery. He is also curating his 14th Annual #FistUpFilmFestival in the Bay Area California. His dedication to his craft is deeply connected to his commitment to social justice and the belief in the transformative power of film.
Mariangelie Ortiz advocates and works towards community development as a spearhead for the improvement of our environment. She completed a master's degree in Business Administration with a specialization in Management and Strategic Leadership. The Clean Water: Life Line project, which explored self-sustainability in drinking water distribution processes as a viable alternative for her community, earned Mariangelie admission to the Puerto Rico Youth Fellowship 2019 sponsored by the Open Society Foundations. In 2021 she formally joined La Maraña as the organization's Community Liaison Coordinator. She is a community leader whose work is featured in the award winning documentary film We Still Here / Nos Tenemos. She works with Cine Solar Rodante to bring films, discussions and workshops about sustainability, just recovery and healing to communities across the archipelago of Puerto Rico to inspire the next generation of leaders.
For their Bertha Artivism Award, Cine Solar Rodante will partner with community-based organizations across the islands of Puerto Rico to host curated community organizing events. This project will inform diverse communities across the archipelago about climate resilience, just recovery principles, creative expression and non-extractive storytelling. CSR have created a We Still Here post film workshop, toolbox and collaborative experience that inspires and activates communities to tell their own stories and navigate climate disasters with creativity and self-determination. The experiences are led and designed by some of the stars of the film We Still Here supporting their ability to tell their own stories and connect to the impact of their work and community partnerships being built.
Websites: www.westillherepr.com (Film project) https://defendpr.com/projects/cinesolar (Cine Solar Rodante)
Twitter: @fistuptv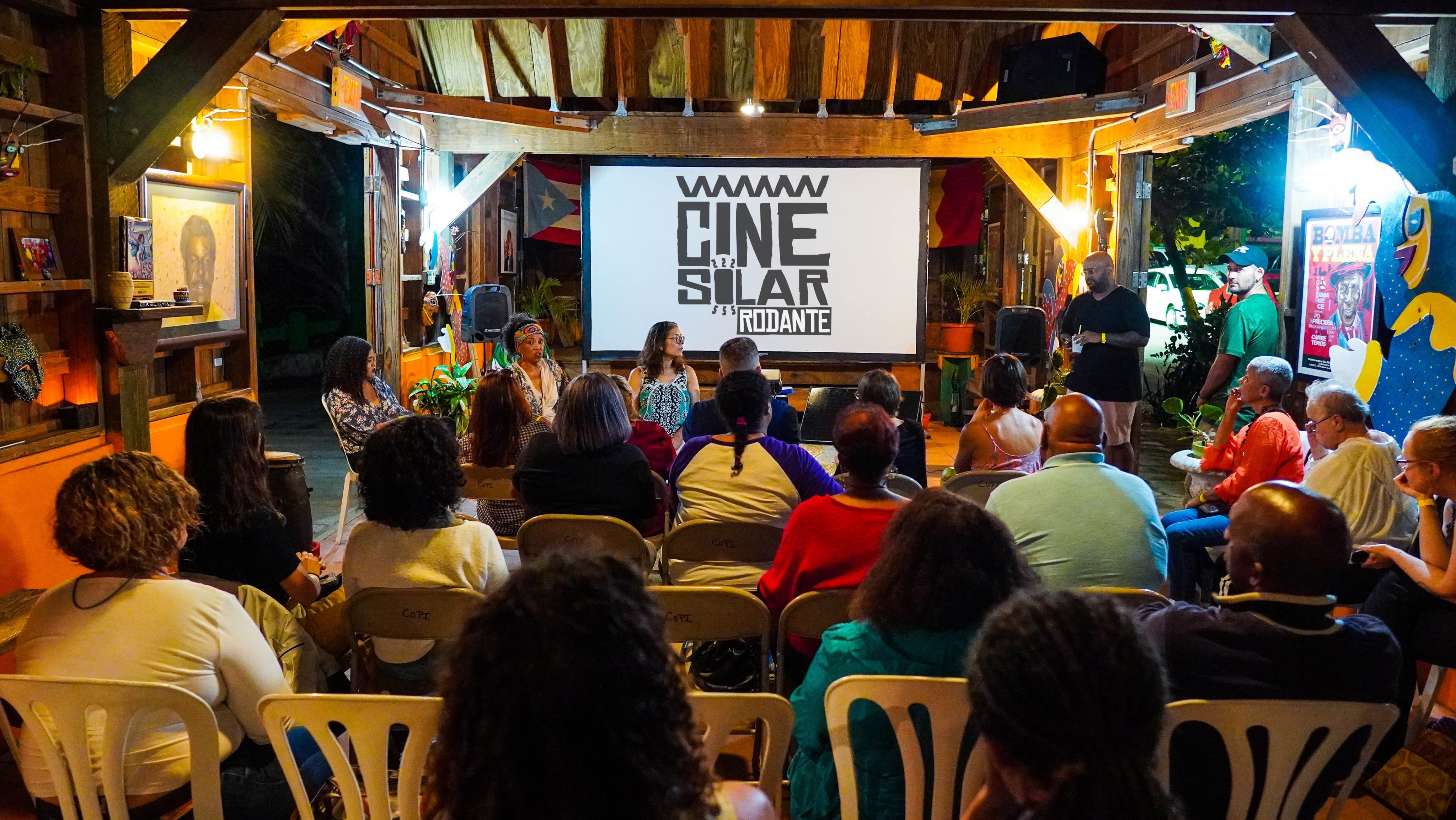 About Bertha Foundation
Bertha Foundation fights for a more just world. We support activists, storytellers, and lawyers who are working to bring about social and economic justice and human rights for all.