Alex Kelly, LJ Amsterdam and Michael Snyder
How do you tell difficult, often desperate, stories about environmental collapse while avoiding climate despair? Bertha Challenge Fellows developed specific tactics to inspire change without shying away from the gravity of an impending climate disaster.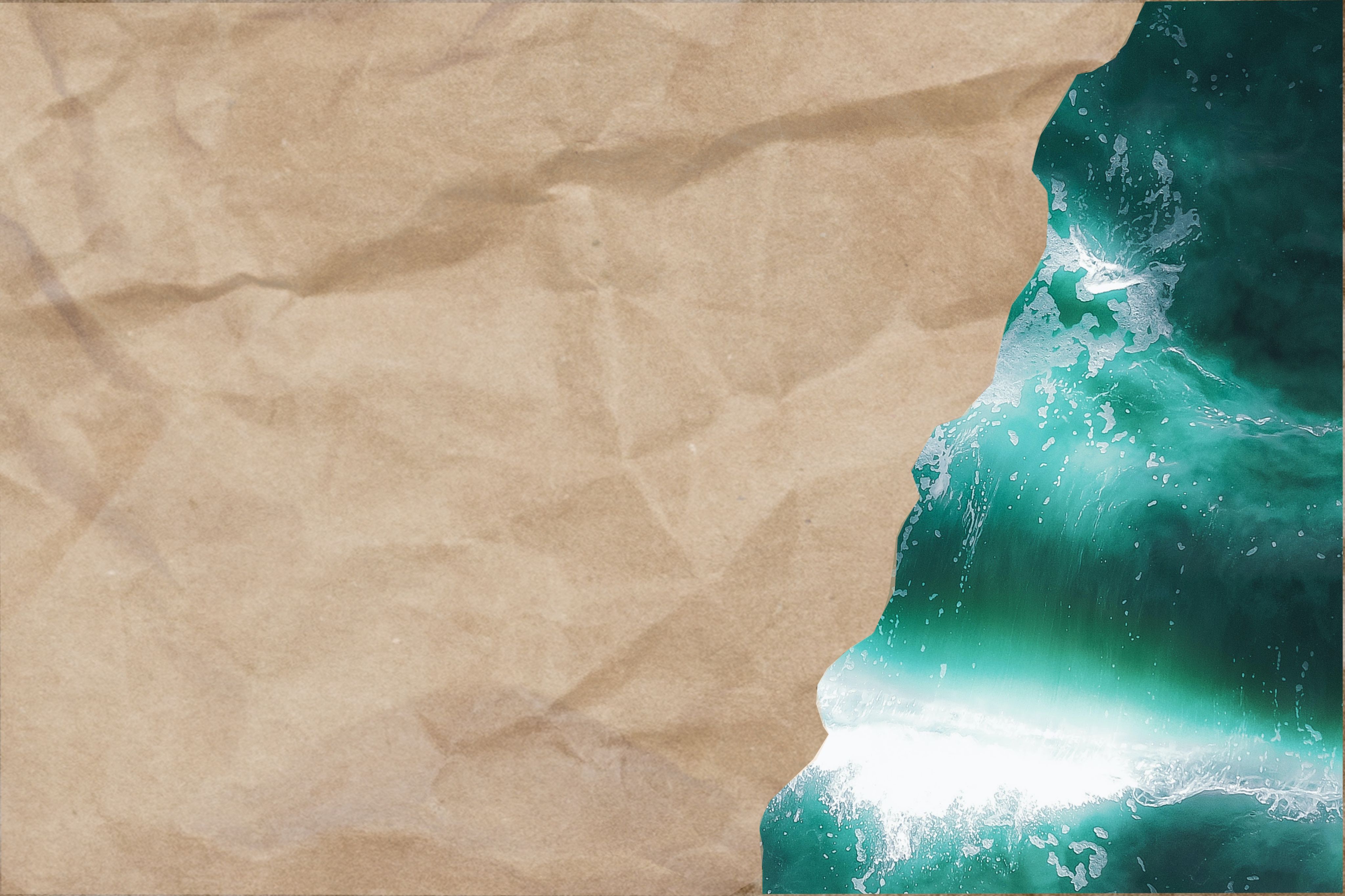 "The climate and ecological crisis is also a crisis of imagination... We have the science, we have the technology, we have alternative worldviews to draw upon, but we currently lack the political will and the cultural frameworks to make the transformations required." - Alex Kelly
Alex Kelly, a Bertha Challenge Activist Fellow based on Dja Dja Wurrung Country in Australia, developed a process of conducting "futuring" interviews with environmental activists, community leaders and political commentators. Alex asked interviewees (including Bertha Challenge co-Fellows) to imagine they were looking back on the last decade from the year 2029. She then curated the interviews into an audio performance called The Planting. The process invites interviewees and listeners to think beyond the fear of disaster and to imagine what is needed to create a more just future.
"Finally there was this pushback – it was something that had been building for a long time, but finally gained enough momentum – and we asked, how do we really open the door to hear other voices? The people who have been most impacted or harmed by this violence and destruction... And I think that those other voices finally gained other paths to be heard through the arts, through the media, through policy, through activism – and then they really were able to dominate the narrative." Journalist Fellow Antonia Juhasz speaking to Alex Kelly from 2029 as part of The Planting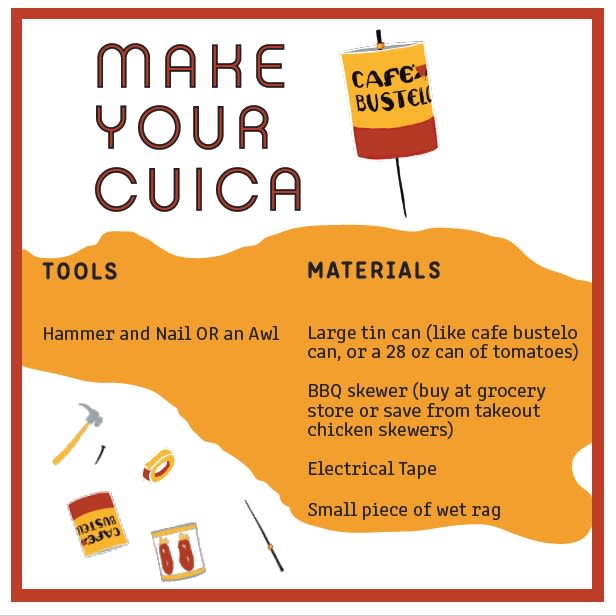 The Planting will be linked to data from a meteorological agency, and will be available to listeners online only when there is a localized storm or unusual weather event happening in their area. The weather will act as a soundtrack, connecting the listener's current situation with a speculative future.
Like Alex, Activist Fellow LJ Amsterdam's Bertha Challenge project was about fostering creative responses to the climate crisis. She organized a series of "tac hacks" – spaces for New York activists and professional makers such as electricians, designers and carpenters to come up with new and imaginative direct- action tactics. LJ's tac hacks were so popular that participants asked her to coordinate a fortnightly "happy hour," a mini–tac hack where people helped one another by troubleshooting specific, practical direct- organizing dilemmas.
"Nonviolent direct-action trainings are happening nationally, and are more in demand than ever. But no one is taking a comprehensive and systematic approach to innovation and iteration of tactics and strategy. Our tactics desperately need an infusion of imagination, developed in conversation with other community- organizing and policy-campaign strategies." LJ Amsterdam, in her Bertha Challenge application
Each tac hack had a different theme, picked out by the activists involved. The sonic tac hack, for example, was focused on developing simple solutions to sound-system problems during protests, and on fun and simple instruments that activists could make from everyday items. LJ used the experiences to develop a tac hack manual for other activists wanting to build a creative space to come together.
Two hundred miles south of New York, Bertha Challenge Investigative Journalist Fellow Michael Snyder spent a month travelling around Chesapeake Bay, photographing and interviewing residents. The bay is a critical wetland habitat and home to 20 million people. As sea levels rise, the bay itself is sinking, and whole communities will be underwater by the end of the century. Mike used data from the National Oceanic and Atmospheric Administration and the Surging Sea's Risk Zone Maps to physically mark, with blue tape, where the coastline is expected to be in 2100.
Mike interviewed local people that are facing flooding about their hopes and concerns for the future: "A lot of the old-timers were deniers and, you know, I can understand that. And even today, a lot of people can't stand to bring it up at all. Because, you have to understand, this is heartbreaking... So, it is really hard for people to admit it or talk about it. And I can fully understand where they're coming from. But, if you can't see it now, you never will." Donald Webster, one of the residents interviewed by Michael Snyder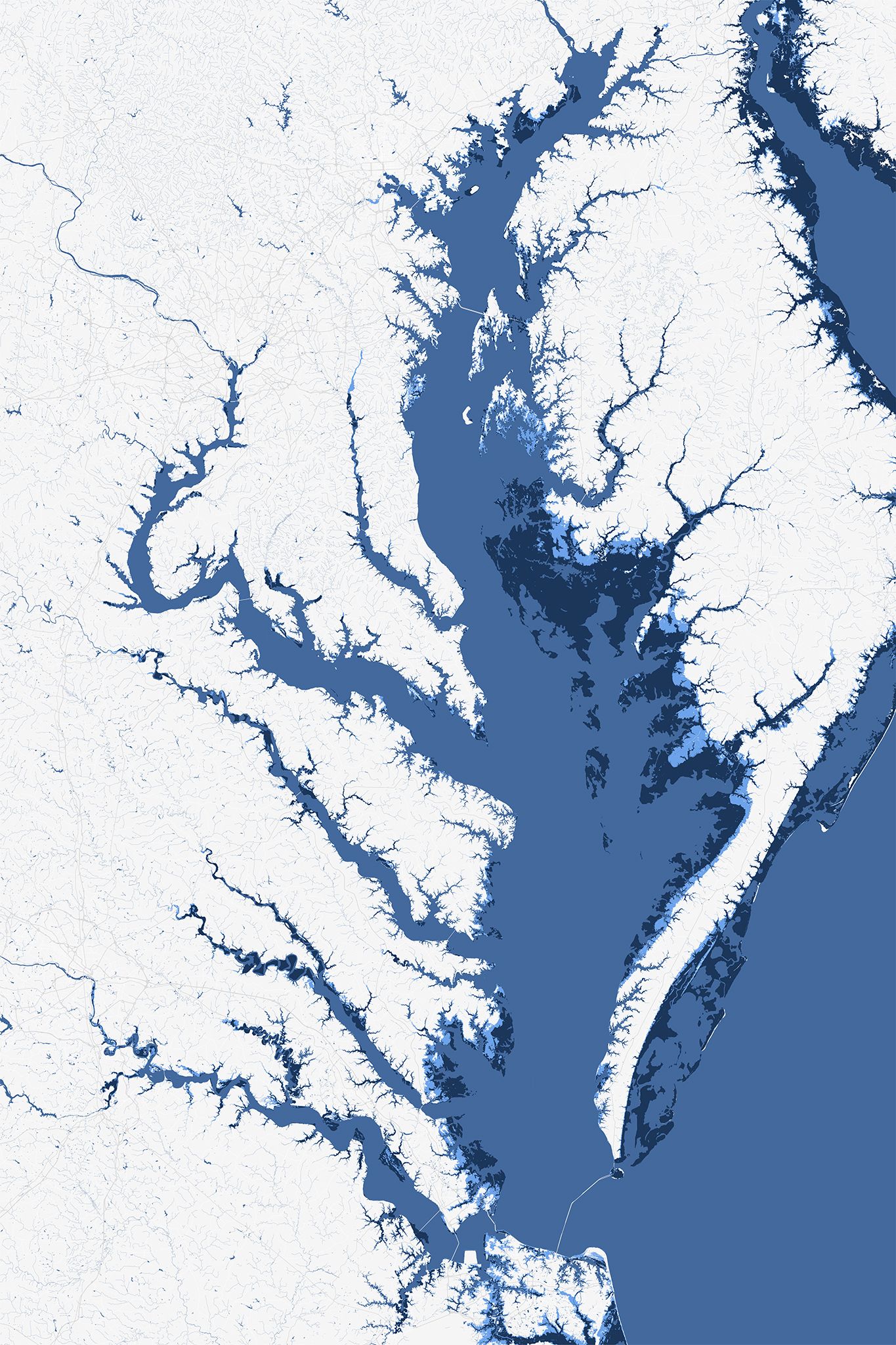 One of the challenges Mike faced was finding ways to go beyond the narratives of climate denial or impending tragedy that have often dominated stories about these communities. He created maps of the bay that show how much land will be lost by the end of the century if nothing is done to address climate change, compared to how much land will be lost if immediate and radical action is taken.
His maps, alongside his photographs and interviews, show that while it is too late to save some parts of the bay from flooding, there are other areas – homes, much-loved community spaces and important wildlife habitats – that can still be protected.
CREDITS
Photo 1: A social media poster used by LJ Amsterdam to share ideas from the sonic tac hack. Illustrations by Rachel Meirs. Image courtesy of LJ Amsterdam.

Photo 2: Donald Webster, one of Michael Snyder's interviewees, standing in the remains of a forest that has been destroyed by rising salt water. The blue band marks the projected water level in this spot in the year 2100. Photo: Michael Snyder

Photo 3: A map showing the expected coastline of the Chesapeake Bay in 2100. The dark blue indicates areas that will be underwater if aggressive action on climate is taken now and the light blue indicates areas that will be underwater if no action is taken. Map produced by Michael O. Snyder.

Authors: The Bertha Challenge Team

Editorial Consultant: Karen Frances Eng
This story was originally published in the Bertha Climate book and some of the information in this story may have changed since it was first published.