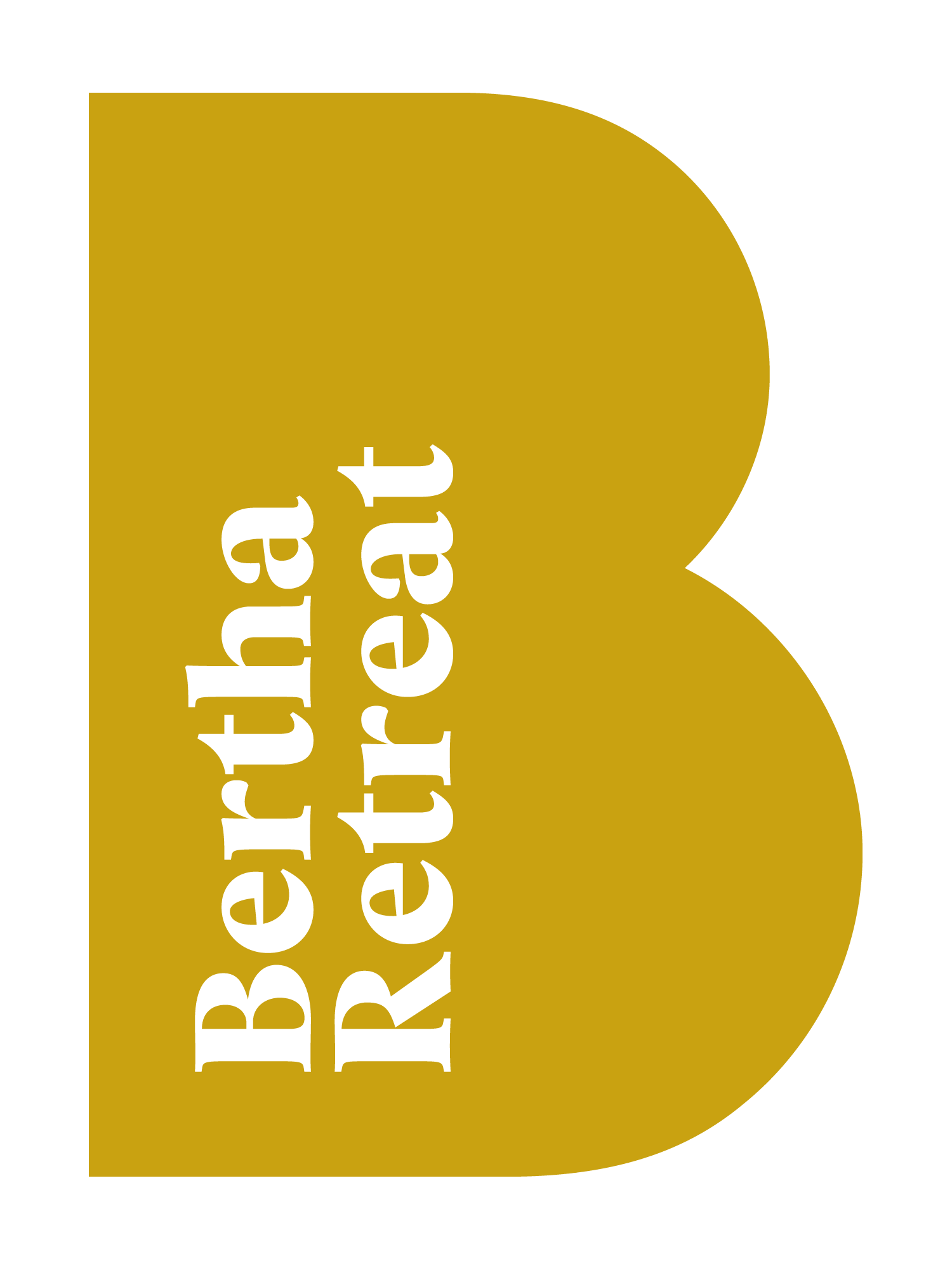 Welcome | Welkom | Wamkelekile
The Bertha Retreat is more than just a venue. With your support we aim to create a diverse and vibrant community of people who want to change the world.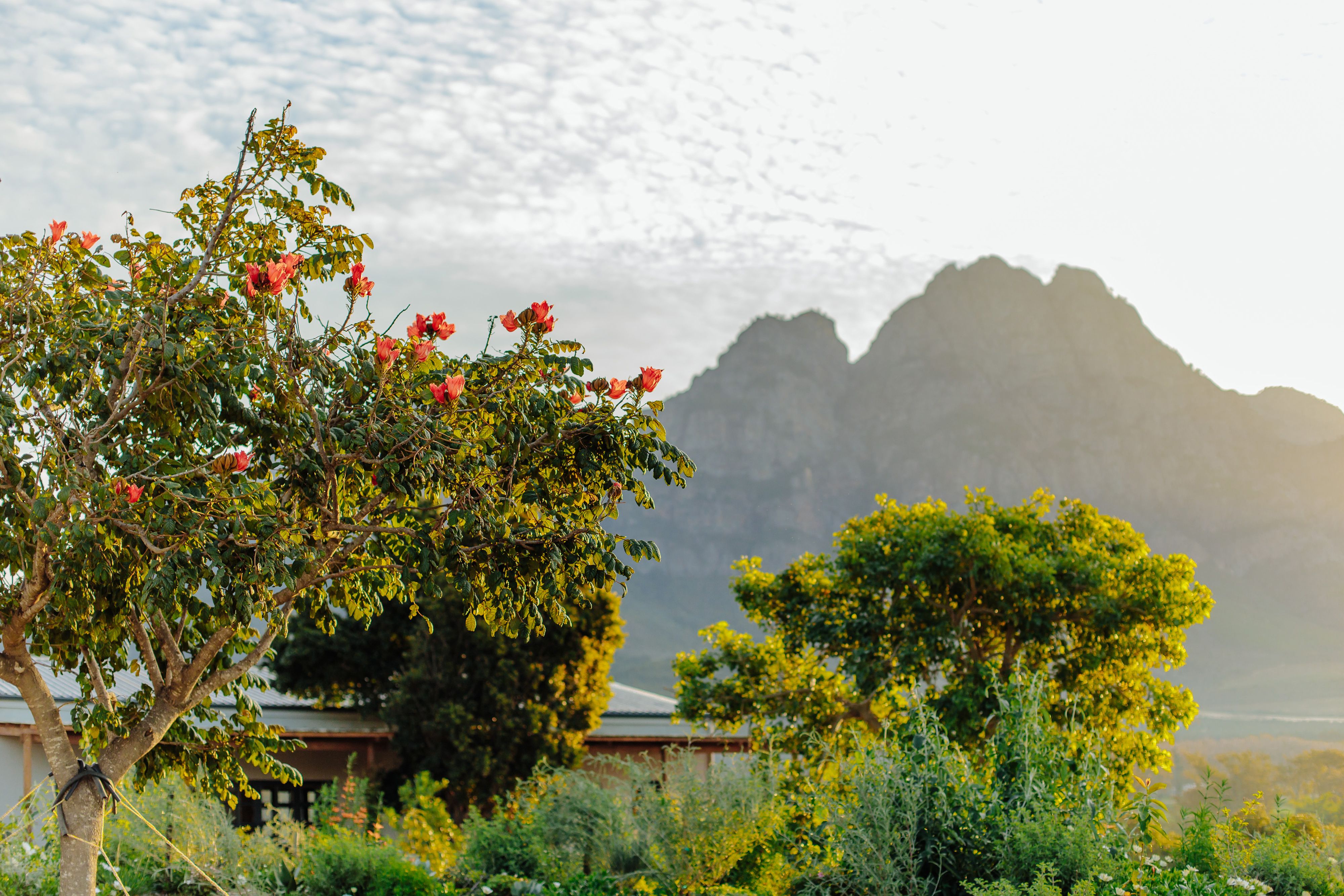 About Us
Bertha Retreat is a rural retreat and convening space one hour outside of Cape Town where Bertha Foundation grantees, NGOs, partner organisations, the surrounding communities and other users can meet to connect, work, strategise, and reflect. Bertha Retreat includes accommodation for 34 people, conferencing facilities and meeting rooms, a micro-farming and food production project, and a community resource centre.
Our vision is to create safe and inclusive spaces where communities and activists work together to build more just neighbourhoods, cities, countries and planet.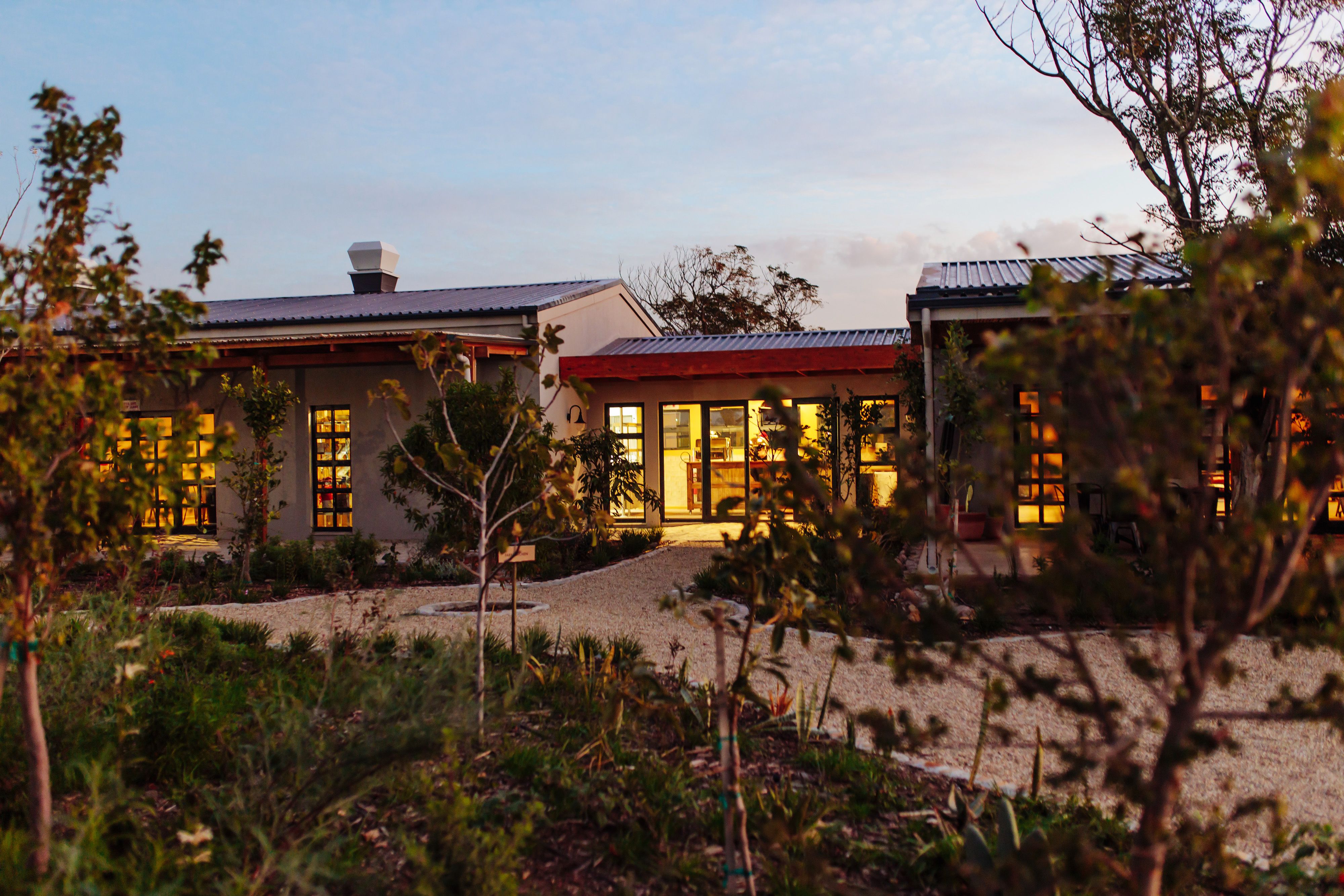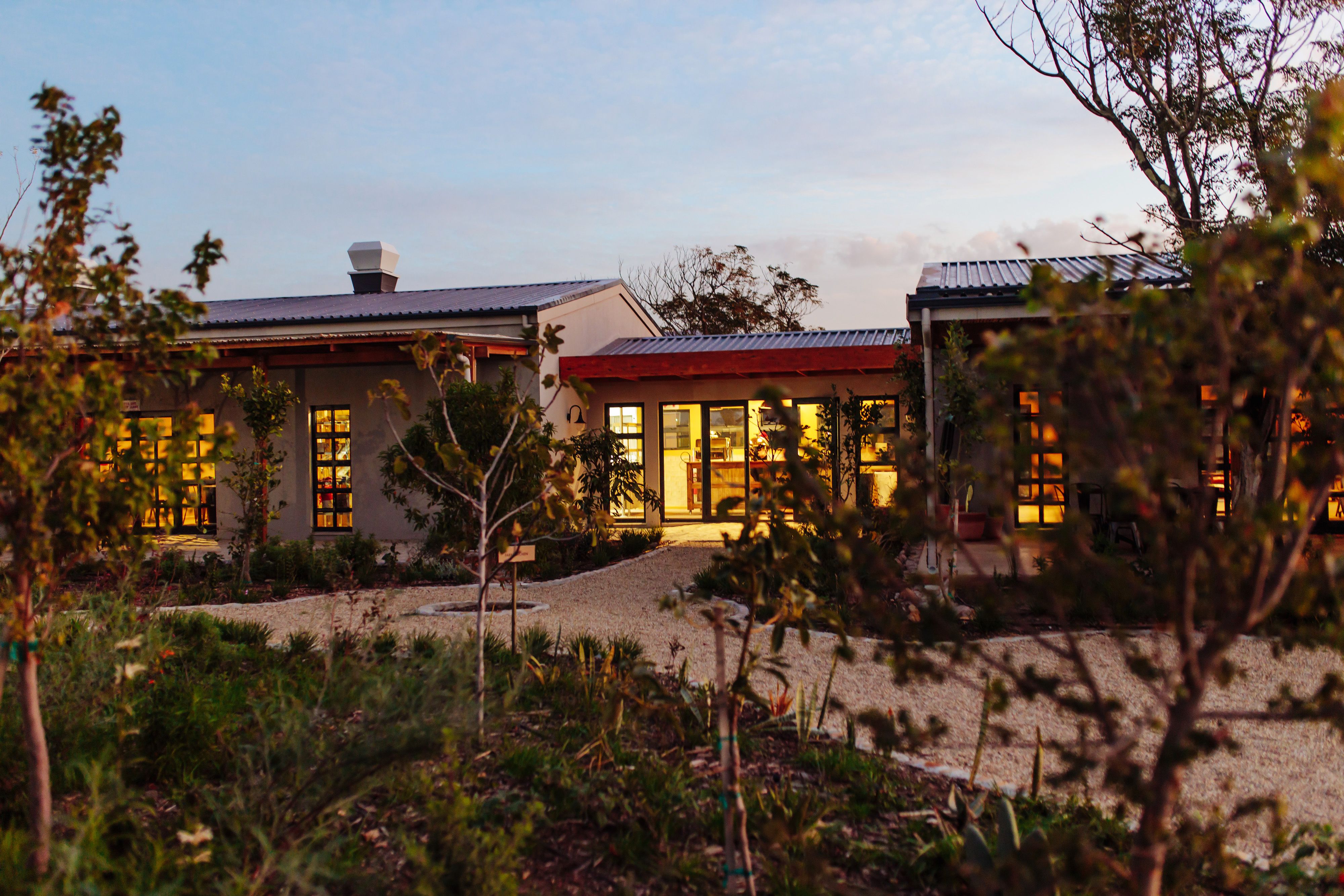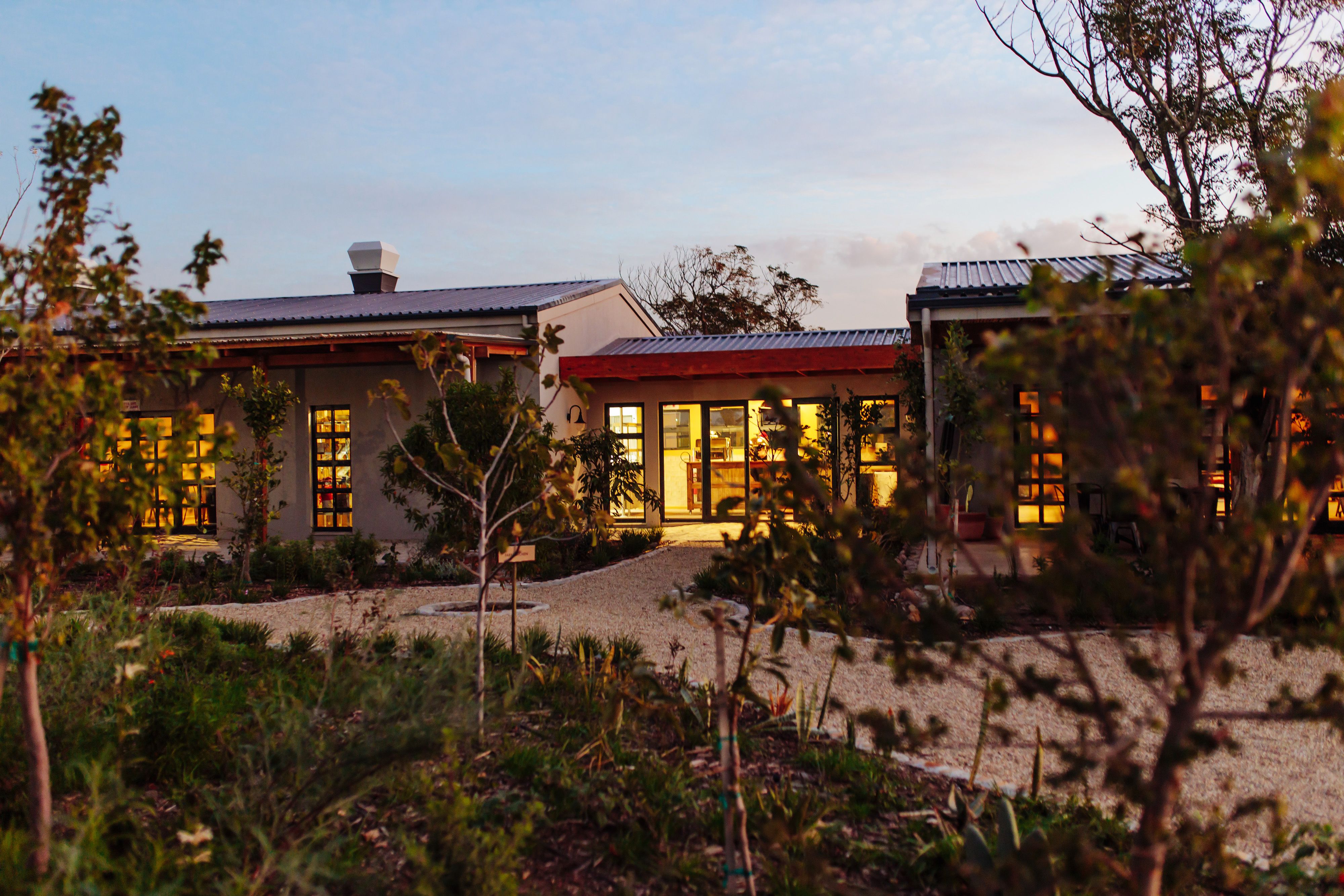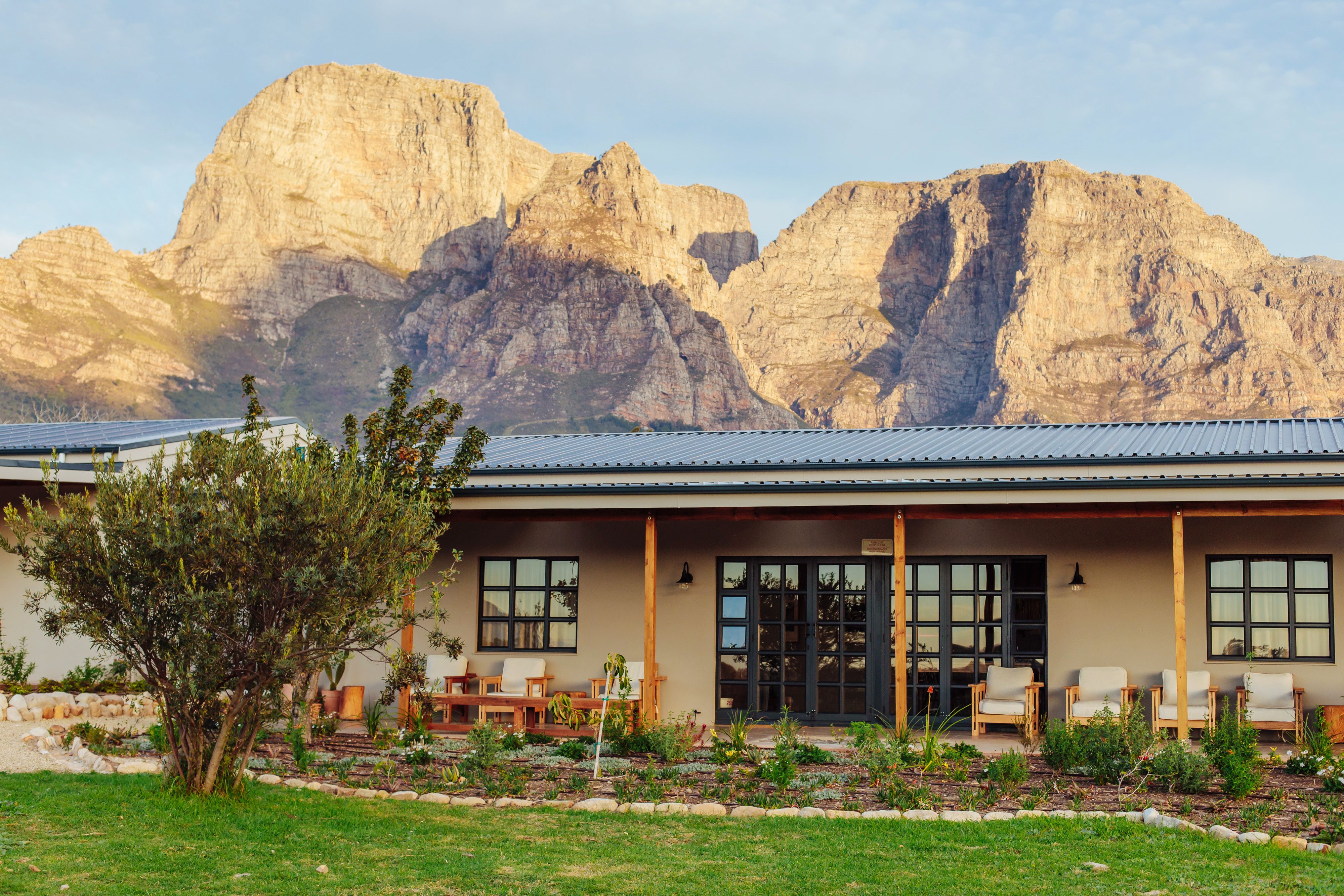 Cottages
Cottage 1 : Named after the Peceur-Pietersen families - this cottage has 5 bedrooms and can accommodate a maximum of 10 people.
Cottage 2 : Named after the Bhele-Van Wyk families this is the biggest of all the cottages with 7 bedrooms accommodating a maximum of 14 people.
Cottage 3: The Scheepers-Kock cottages has 5 bedrooms this cottage can accommodate a maximum of 10 people.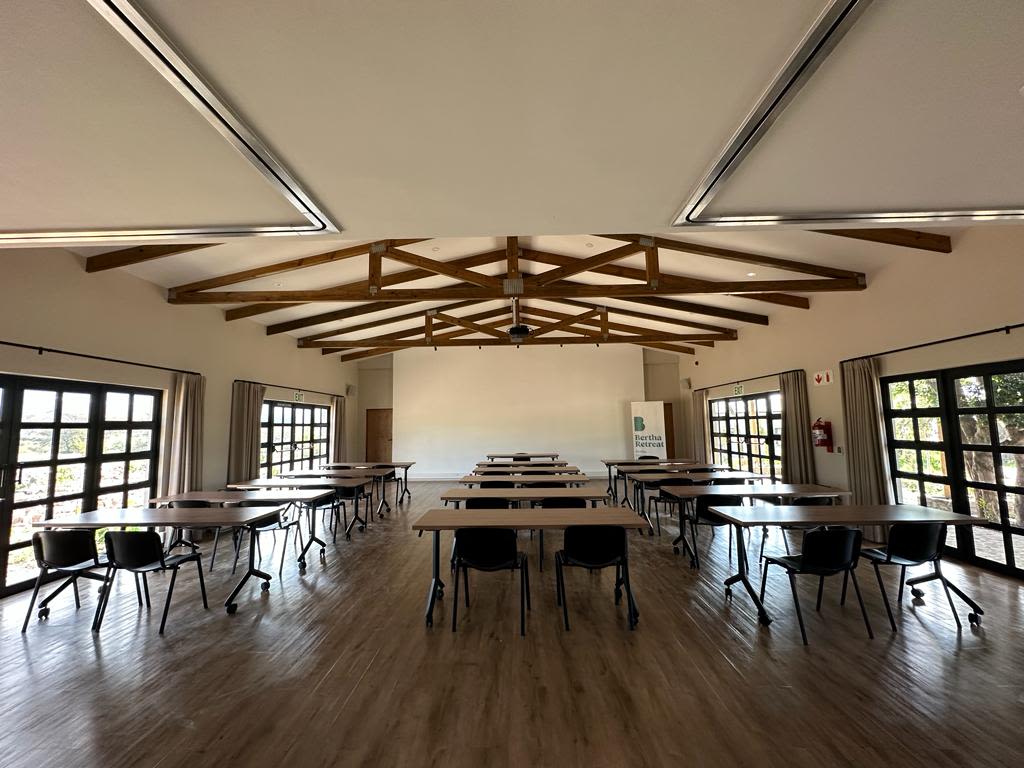 Conference and Event Facilities
Our conference and event facilities offer a flexible and customizable space to meet your specific needs and preferences. The venue is designed to accommodate various types of events and can be tailored accordingly. It features breakaway rooms that provide an ideal environment for group discussions and brainstorming sessions. Additionally, the space can be transformed into a cinema-like setting, adding an element of entertainment and immersion for presentations or screenings. Whether you require a collaborative atmosphere or a cinematic experience, our facilities can be adapted to create the perfect setting for your event.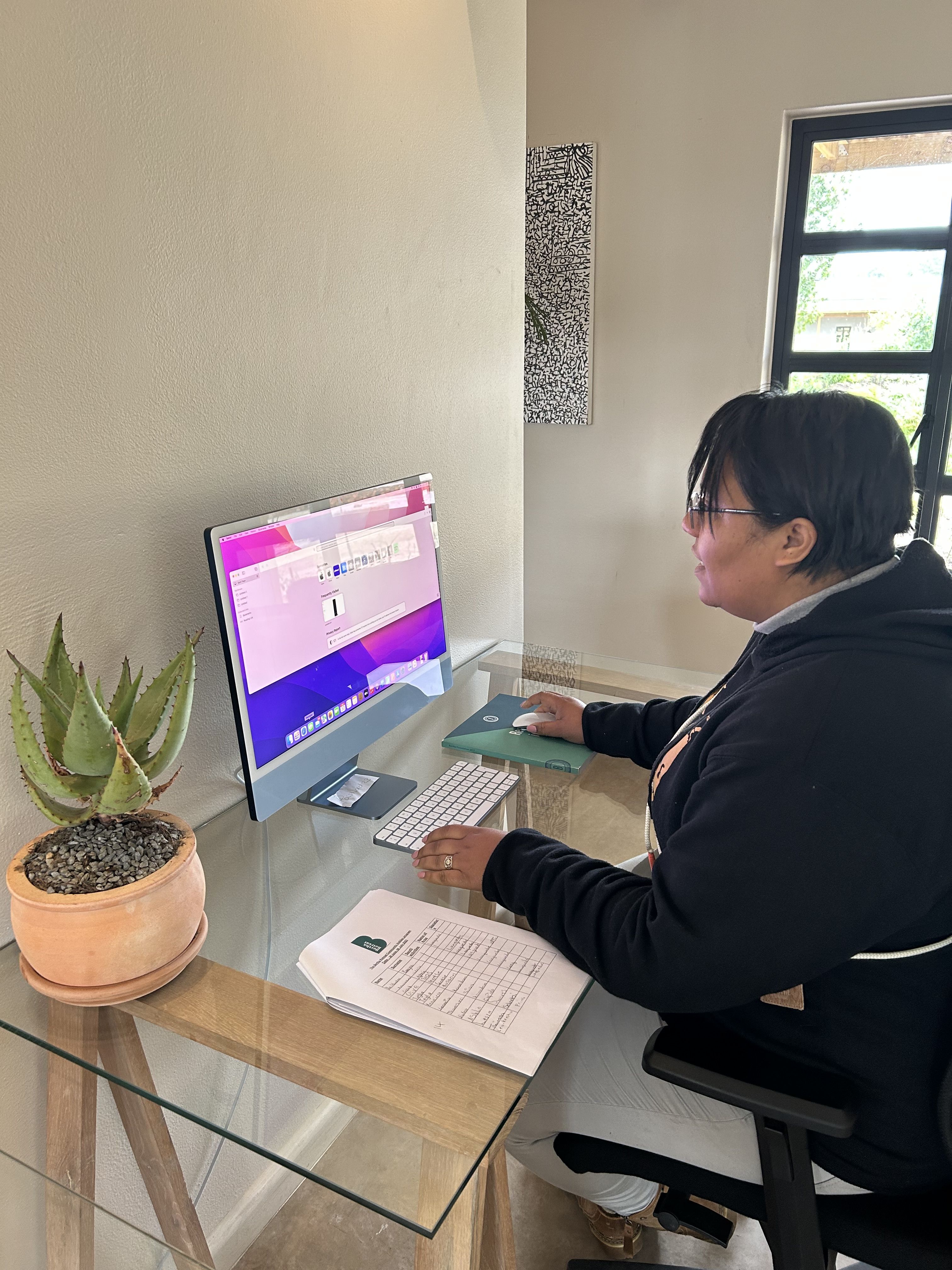 Co-work Space
Looking for a productive workspace outside of your office? Look no further, the Bertha Retreat offers a dedicated hot desk workspace for visitors and individuals seeking a conducive work environment. Our hot desk area provides a comfortable and well-equipped space for you to focus and be productive. Even during load shedding the Retreat has uninterrupted Wi-Fi connectivity, so you can stay connected. Whether you're a remote worker, a freelancer, or simply need a change of scenery, our hot desk workspace at the Bertha Retreat is the ideal solution.
Sports Field
Our sports field offers a wide range of possibilities, accommodating various games from lawn games to soccer. Whether you're seeking team-building activities or simply looking for some recreational fun, both the surrounding communities and guests of the Retreat are welcome to utilize the sports field. It provides an ideal space for engaging in sports, fostering camaraderie, and enjoying leisurely outdoor activities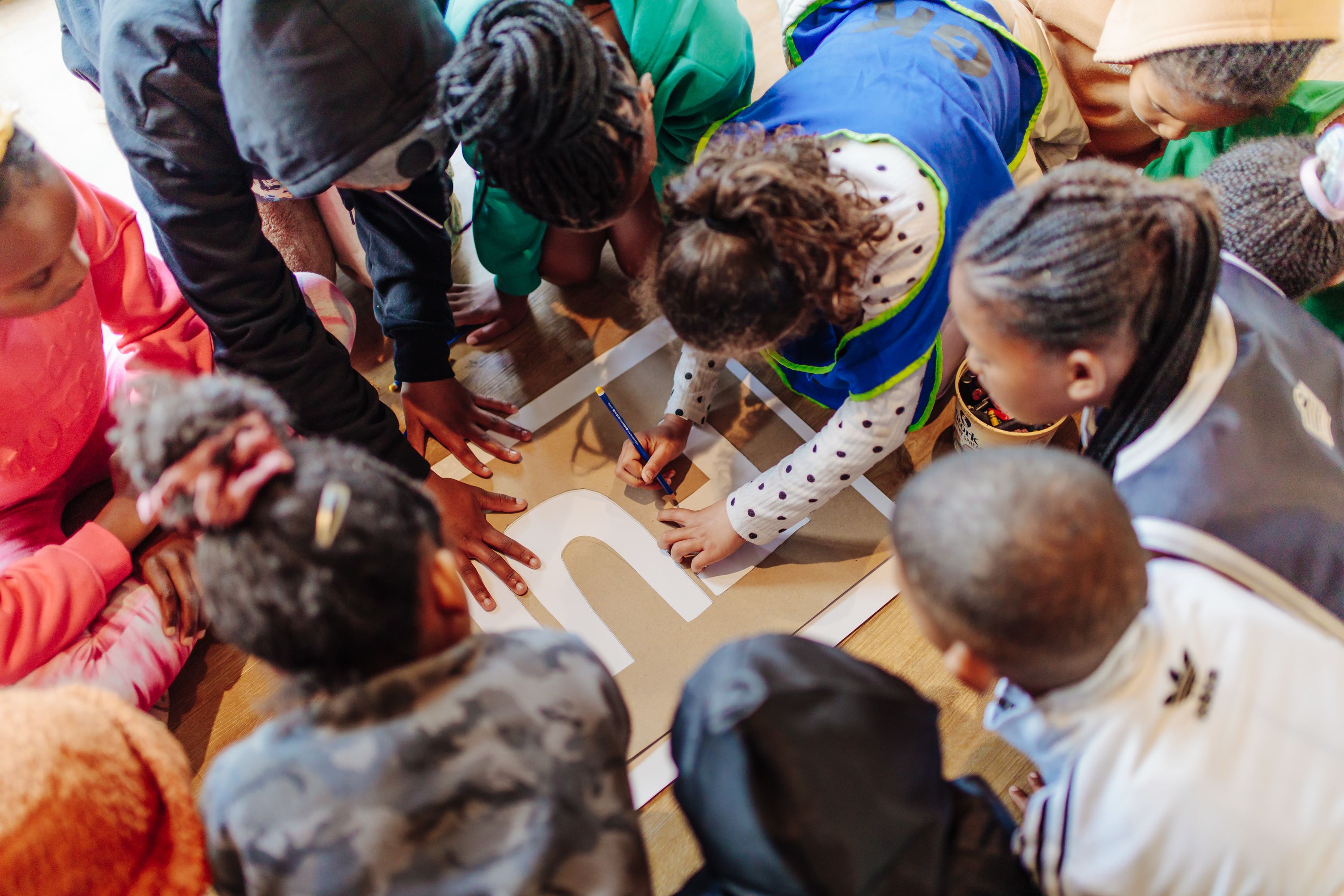 Community House
At the heart of the Bertha Retreat lies a space designed specifically for fostering community connections. This dedicated area is open for members of the surrounding communities to book, enabling them to engage in extracurricular activities, art events, and more. Presently, the space is used by Lalela, a creative arts organization that caters to the needs of young children and as a study room for matriculants from the valley.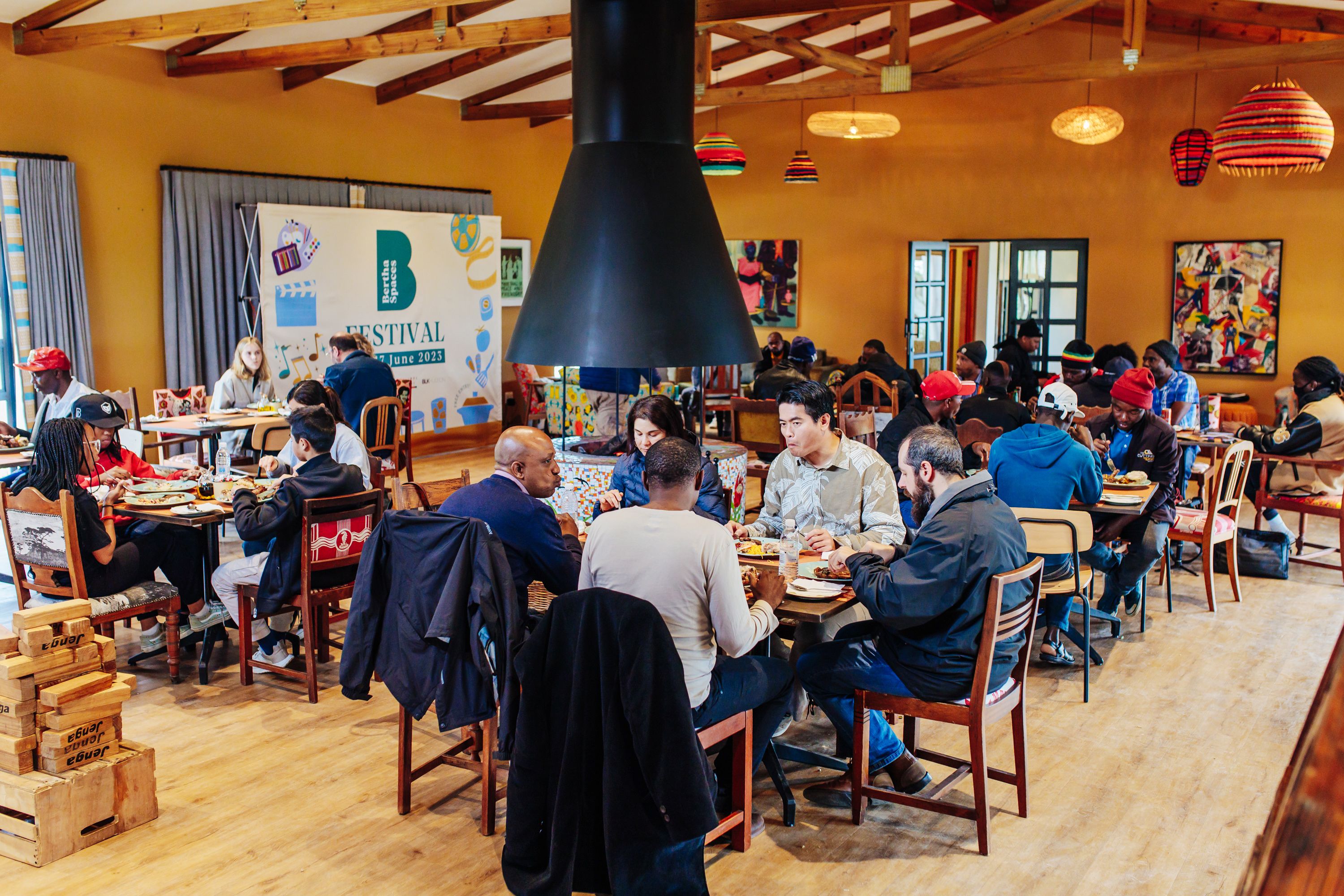 Food and Community Garden
Bertha Retreat takes food justice seriously, and it's one of our programmatic pillars. We wholeheartedly believe in providing our guests with the freshest and most wholesome food straight from our own garden.
We're not just keeping this incredible experience to ourselves. We've got a thriving community garden where members of the nearby communities and schools can come and share in the joy of growing and harvesting their food too!
Unlimited wifi with no load shedding interruptions
Projector Screen
Boma/fire-pit
Serve breakfast, lunch and supper
Our Rates
We charge different rates based on a visiting group's ability to pay. We don't prescribe what rate should be paid, but encourage partners to select the rate most appropriate for their organization, remembering that all booking fees power the space; the higher the rate paid for each visit, the more we are able to stretch our resources and ensure that the local community and poorly resourced groups are able to access the facilities. Please note that rates are subject to change and seasonal availability.
Rates are inclusive of all meals and conferencing facilities.
Full Market Rate
International non-profit groups & private bookings
Cottage 1

10 People

5 ensuite twin rooms, shared common area

Cottage 2

14 People

7 ensuite twin rooms, shared common area

Cottage 3

10 People

5 ensuite twin rooms, shared common area

R21,500 / night

R30,100 / night

R21,500 / night
Discounted Rate 1 (12% discount)
Large South African and Global South non-profit groups.
Cottage 1

10 People

5 ensuite twin rooms, shared common area

Cottage 2

14 People

7 ensuite twin rooms, shared common area

Cottage 3

10 People

5 ensuite twin rooms, shared common area

R19,000 / night

R26,600 / night

R19,000 / night
Discounted Rate 2 (24% discount)
Medium Sized Non-profit groups.
Cottage 1

10 People

5 ensuite twin rooms, shared common area

Cottage 2

14 People

7 ensuite twin rooms, shared common area

Cottage 3

10 People

5 ensuite twin rooms, shared common area

R16,500 / night

R23,100 / night

R16,500 / night
Discounted Rate 3 (42% discount)
Small non-profit groups and community based organizations.
Cottage 1

10 People

5 ensuite twin rooms, shared common area

Cottage 2

14 People

7 ensuite twin rooms, shared common area

Cottage 3

10 People

5 ensuite twin rooms, shared common area

R12,500 / night

R17,500 / night

R12,500 / night
Bertha Network Rate
Organizations that have received a grant from Bertha Foundation within the last three years and qualifying groups from neighboring communities.
Cottage 1

10 People

5 ensuite twin rooms, shared common area

Cottage 2

14 People

7 ensuite twin rooms, shared common area

Cottage 3

10 People

5 ensuite twin rooms, shared common area

No Fee

(max. 2 visits per year)
Our Story
Bertha Retreat not only boasts the beautiful surroundings of the Dwarsriver Valley but also embraces a strong sense of community supporting the four communities that surround it - namely Pniel, Meerlust, Kylemore and Languedoc. To celebrate the space's historical significance, each area within the retreat is named after the families who once resided in it, with their permission, preserving the legacy of their presence. The naming approach adds a touch of heritage and personal connection to every space within the retreat.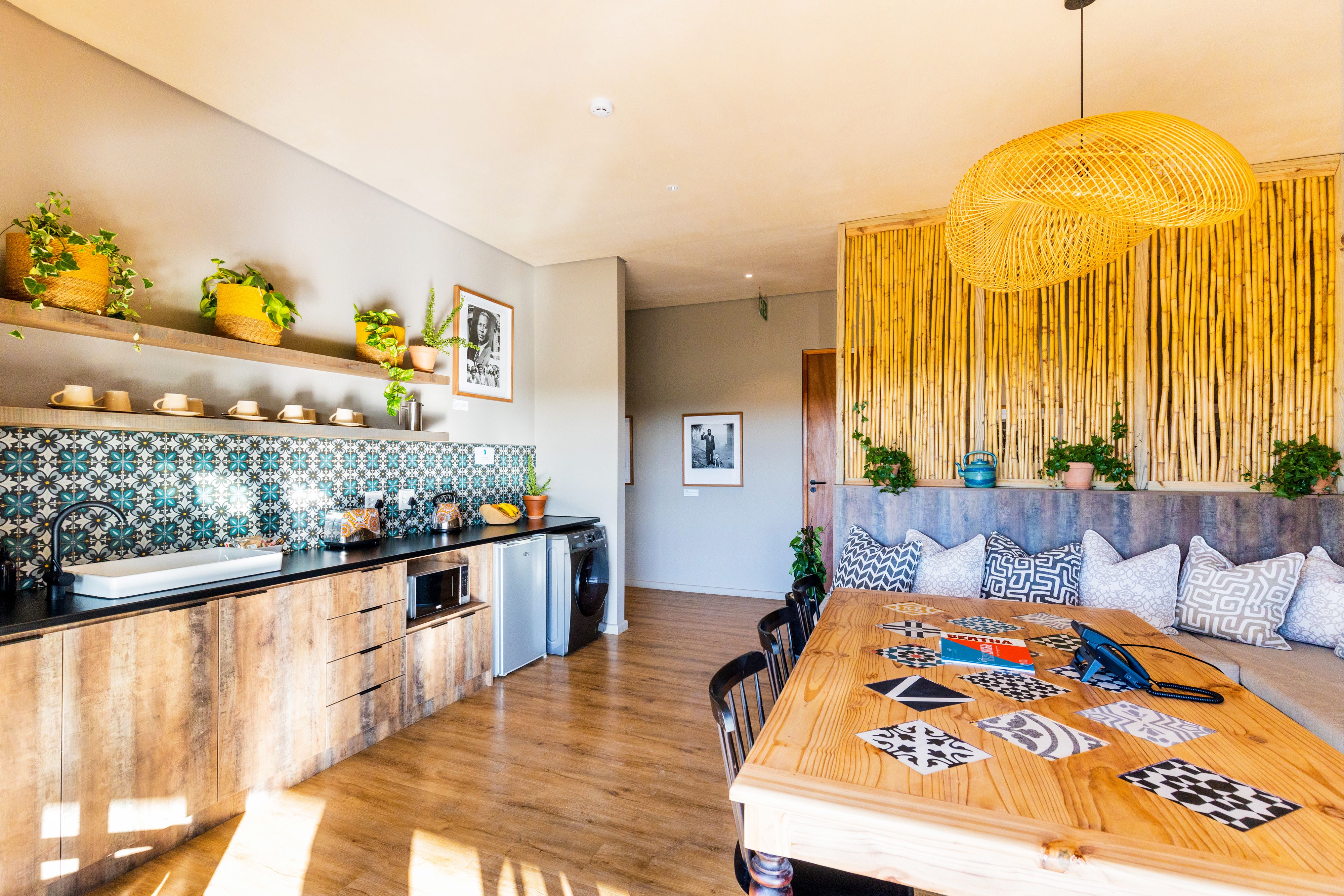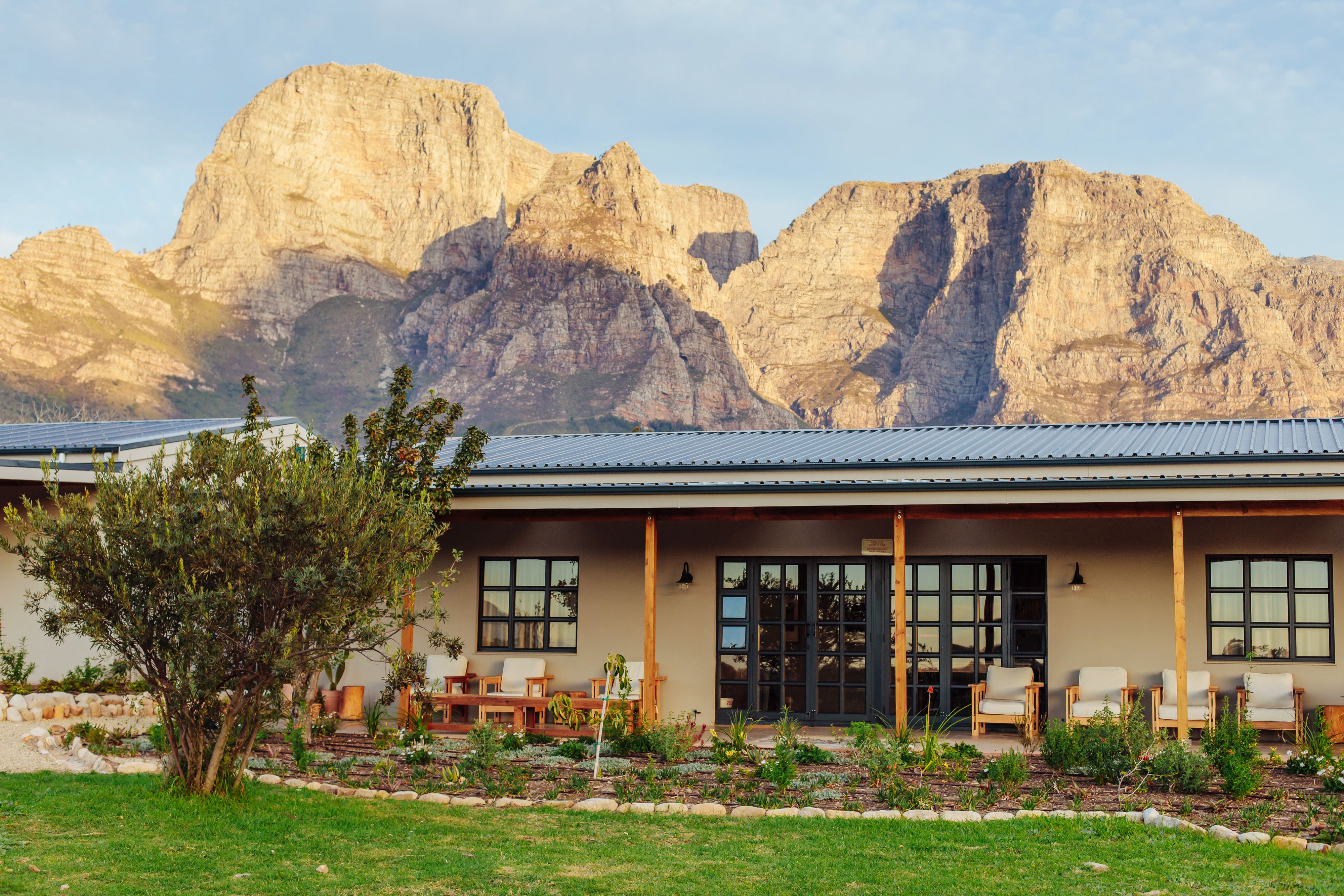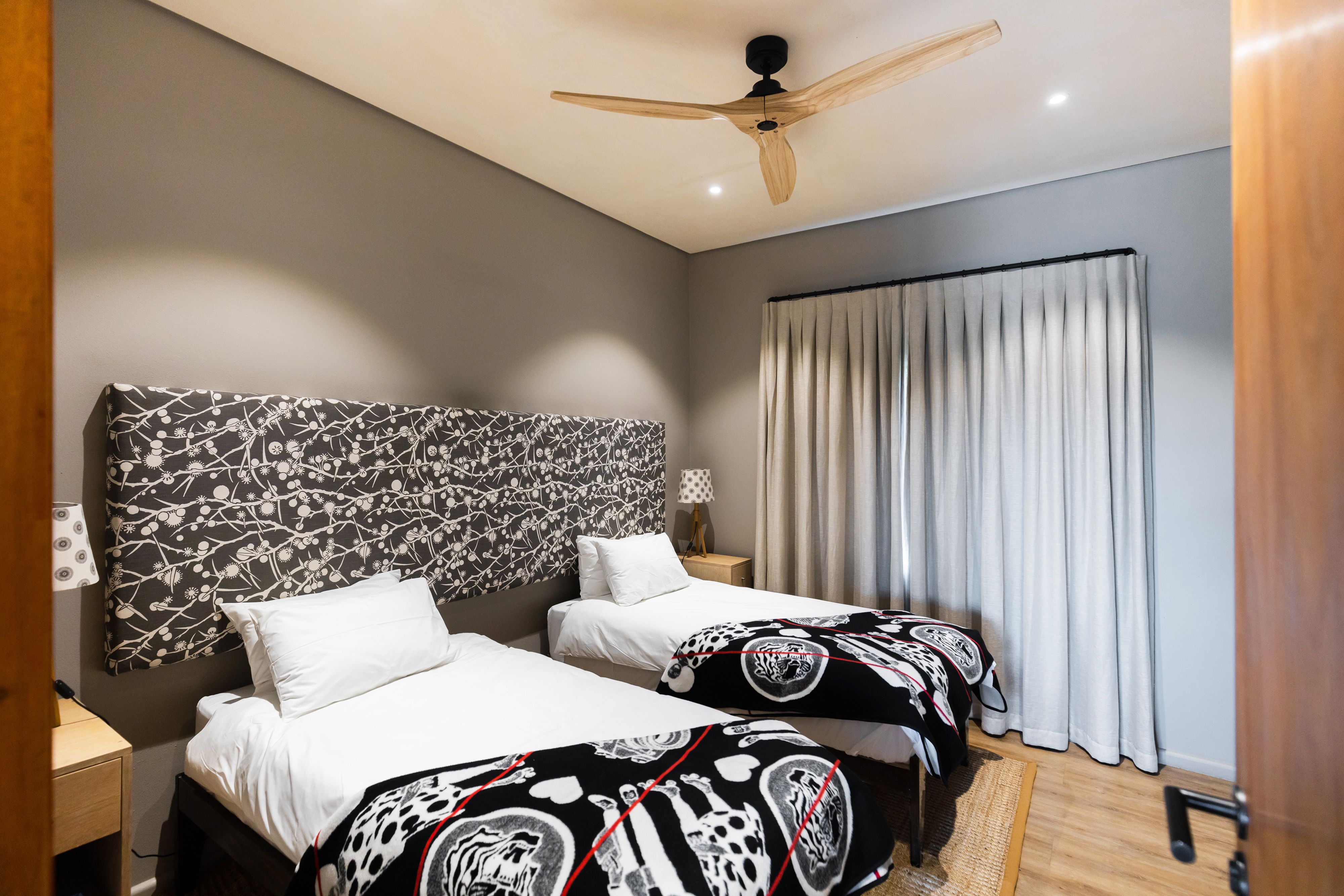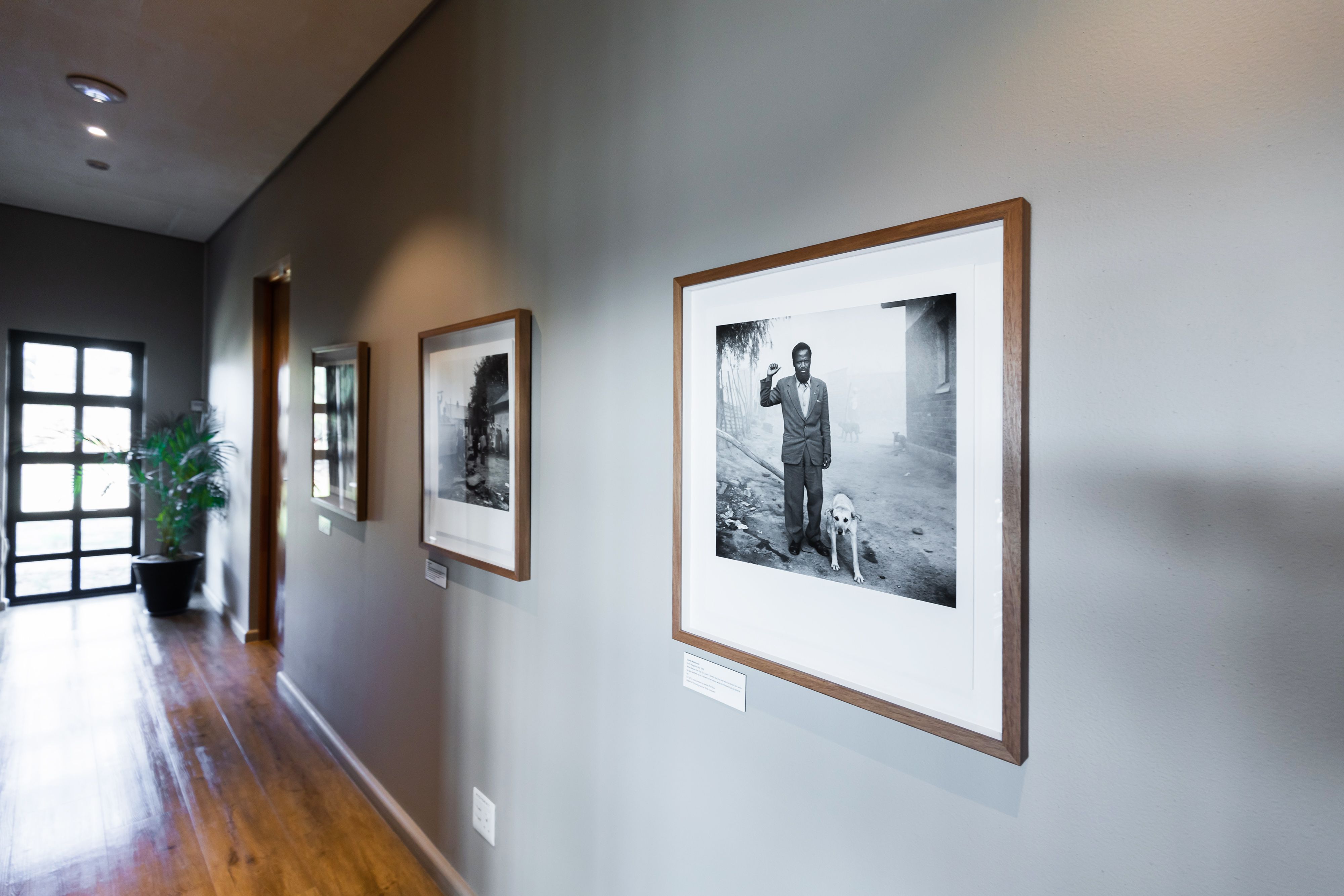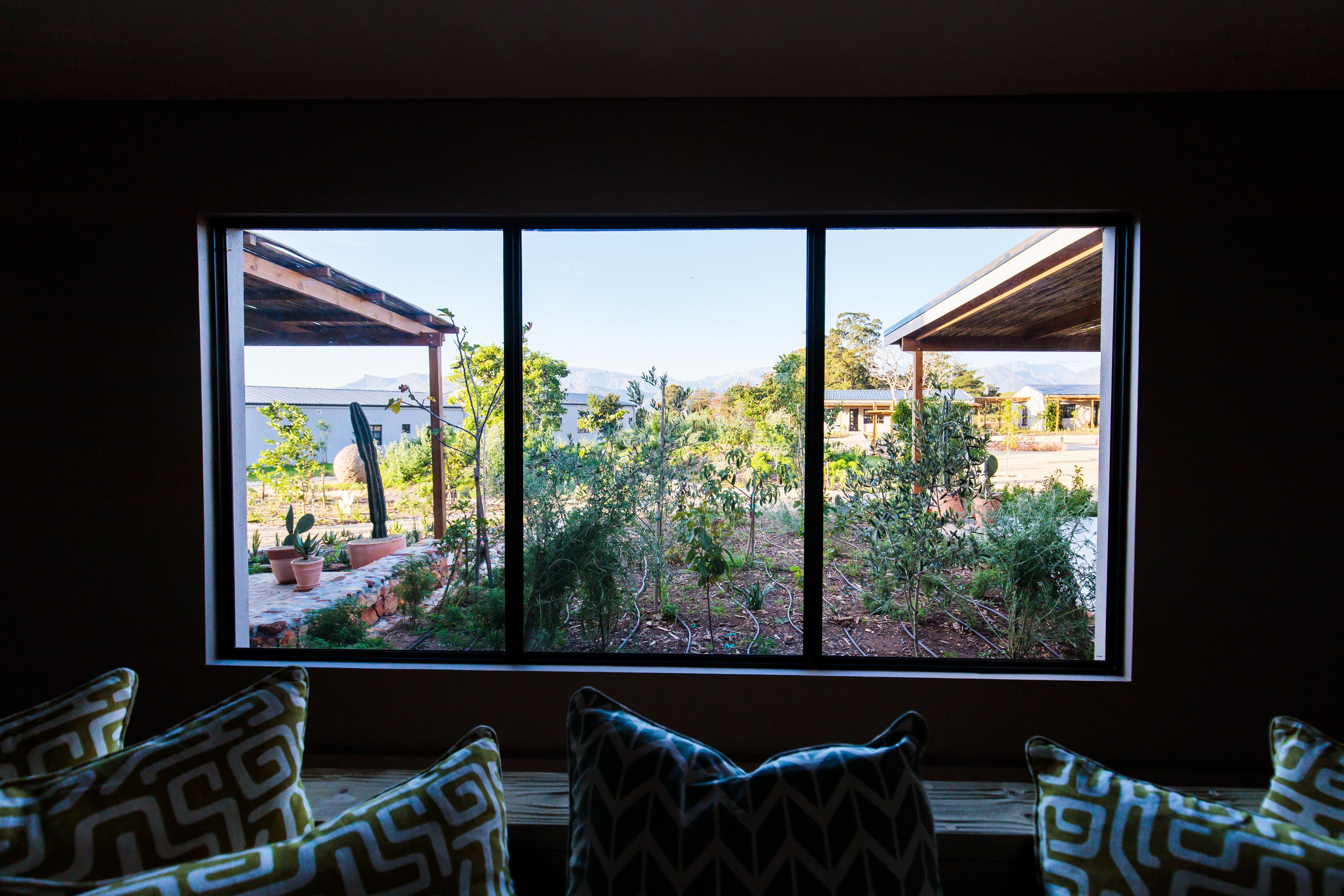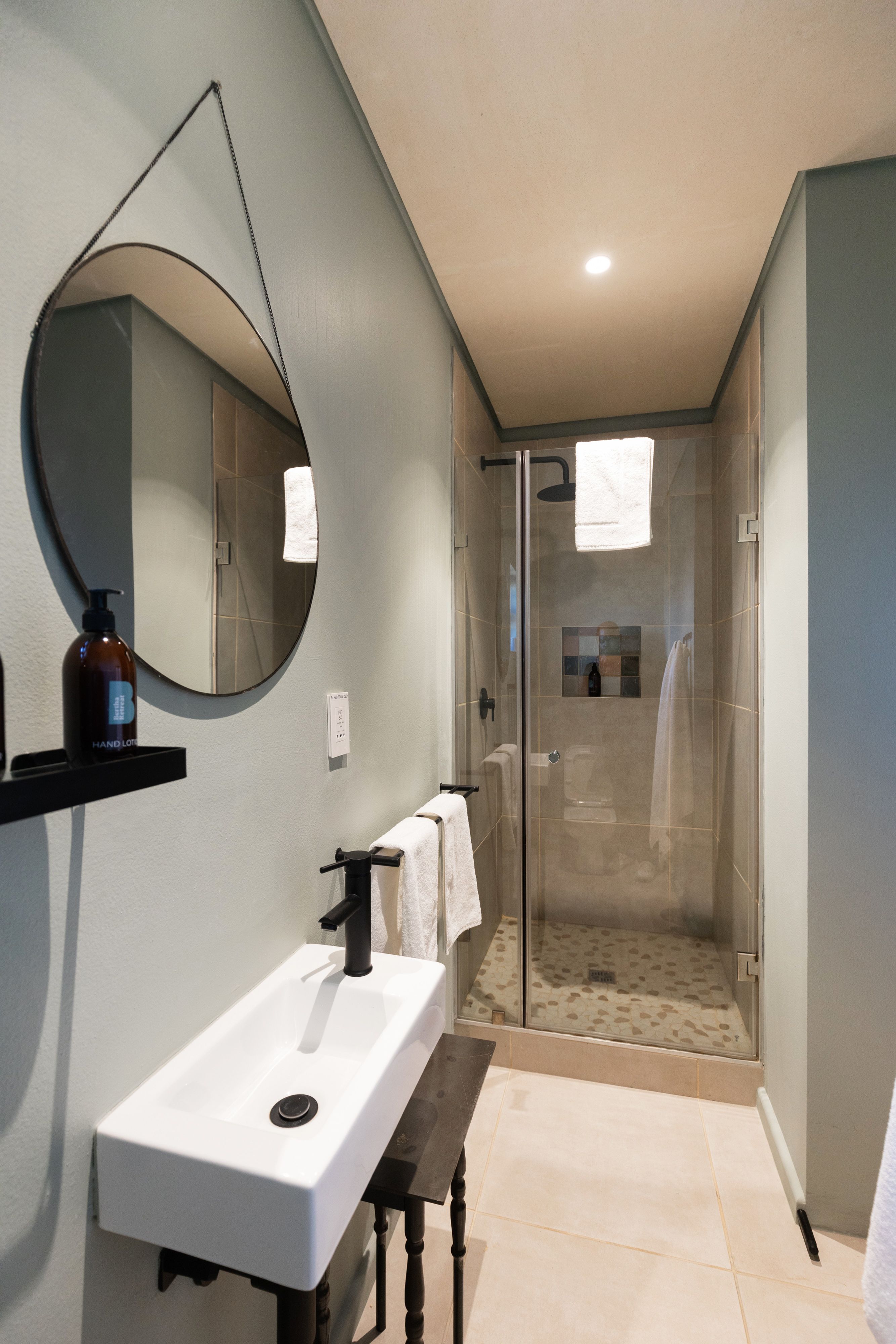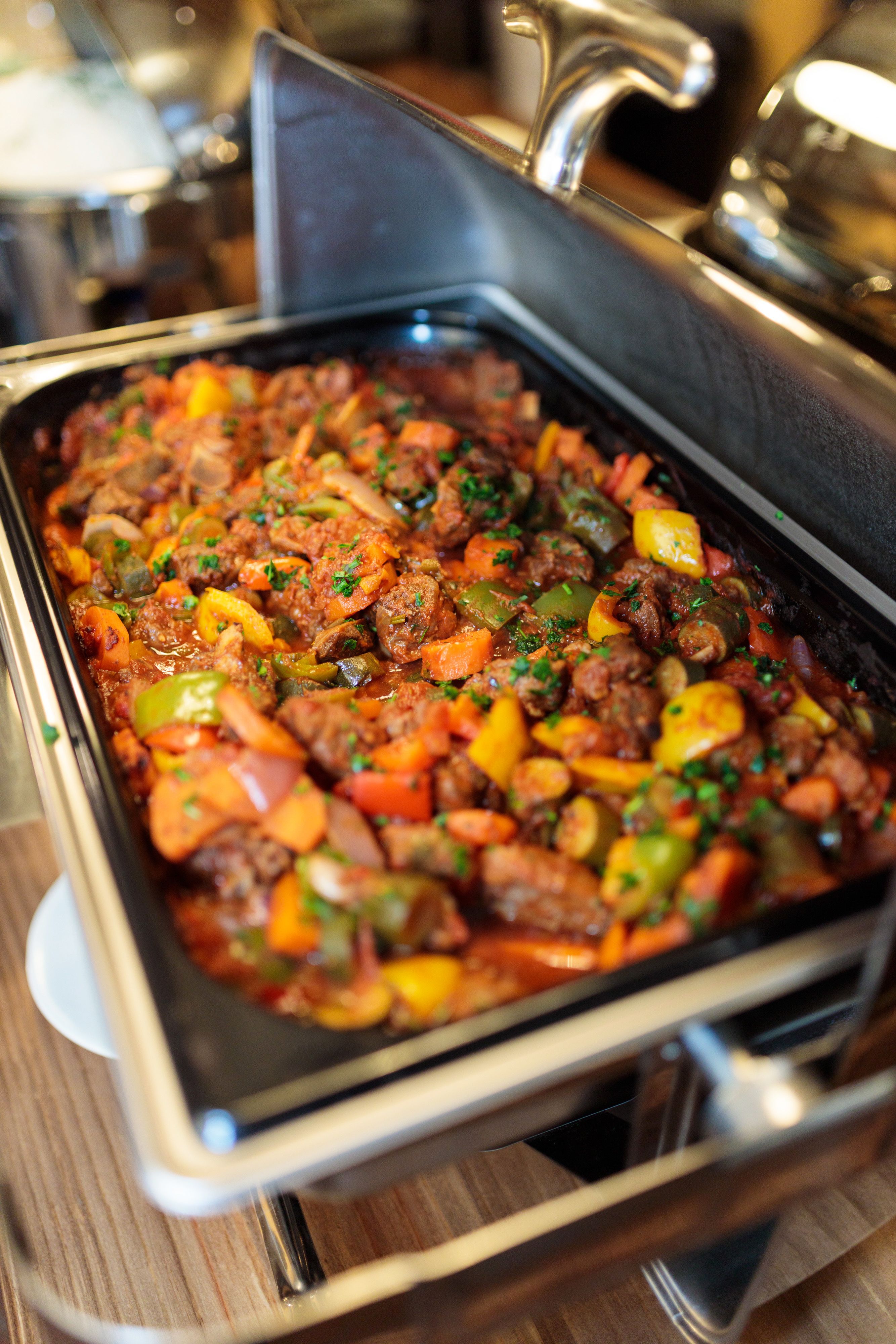 Item 1 of 8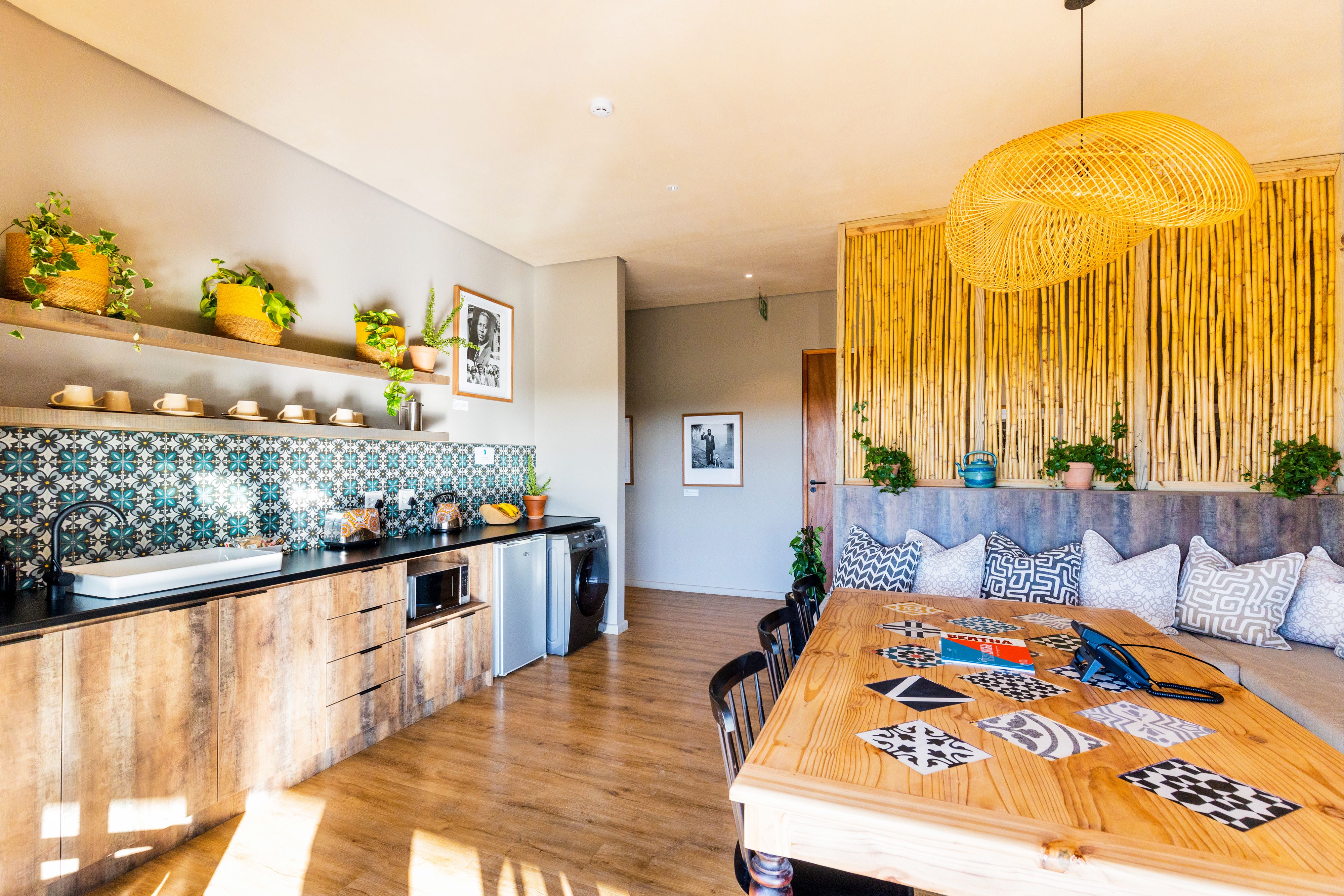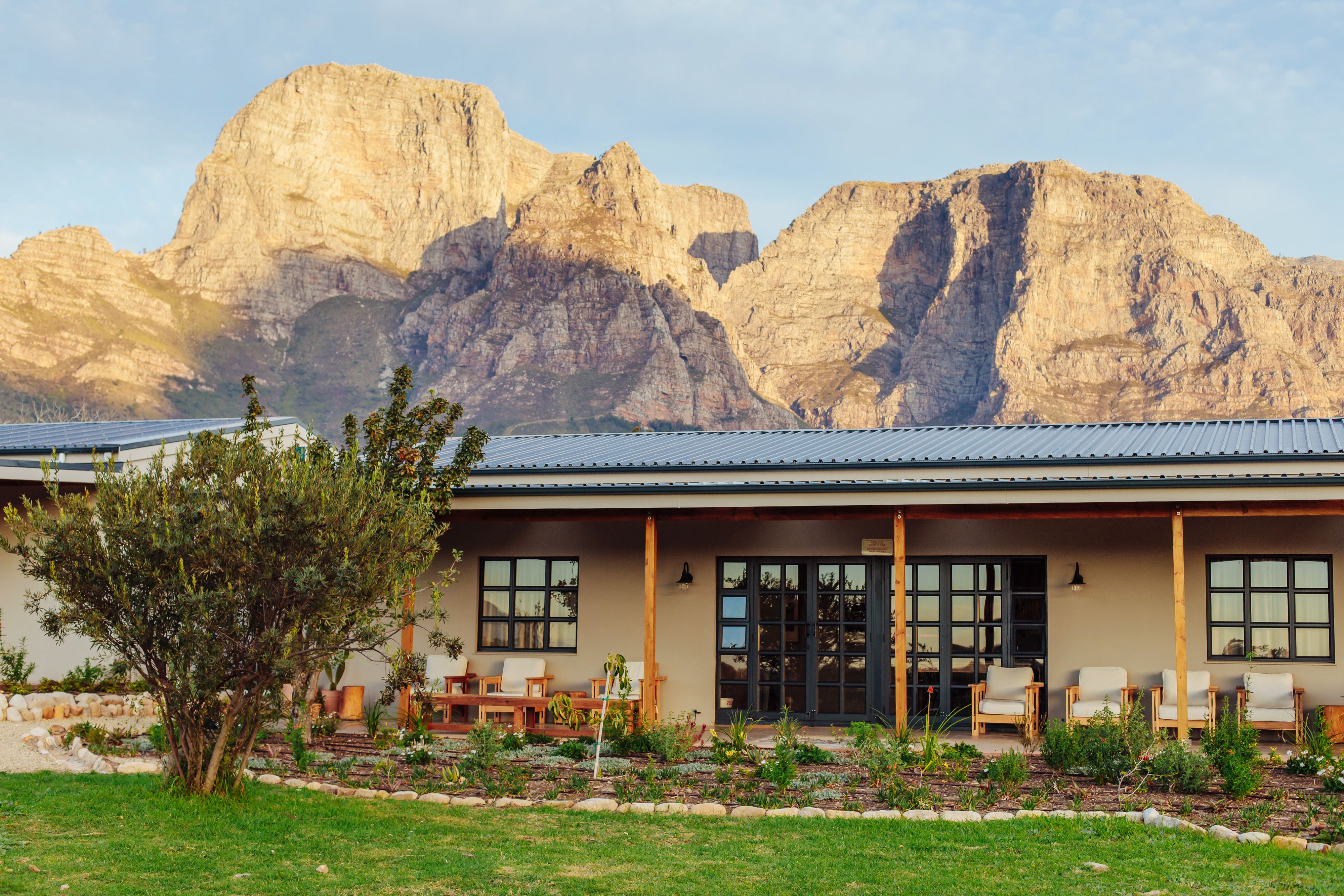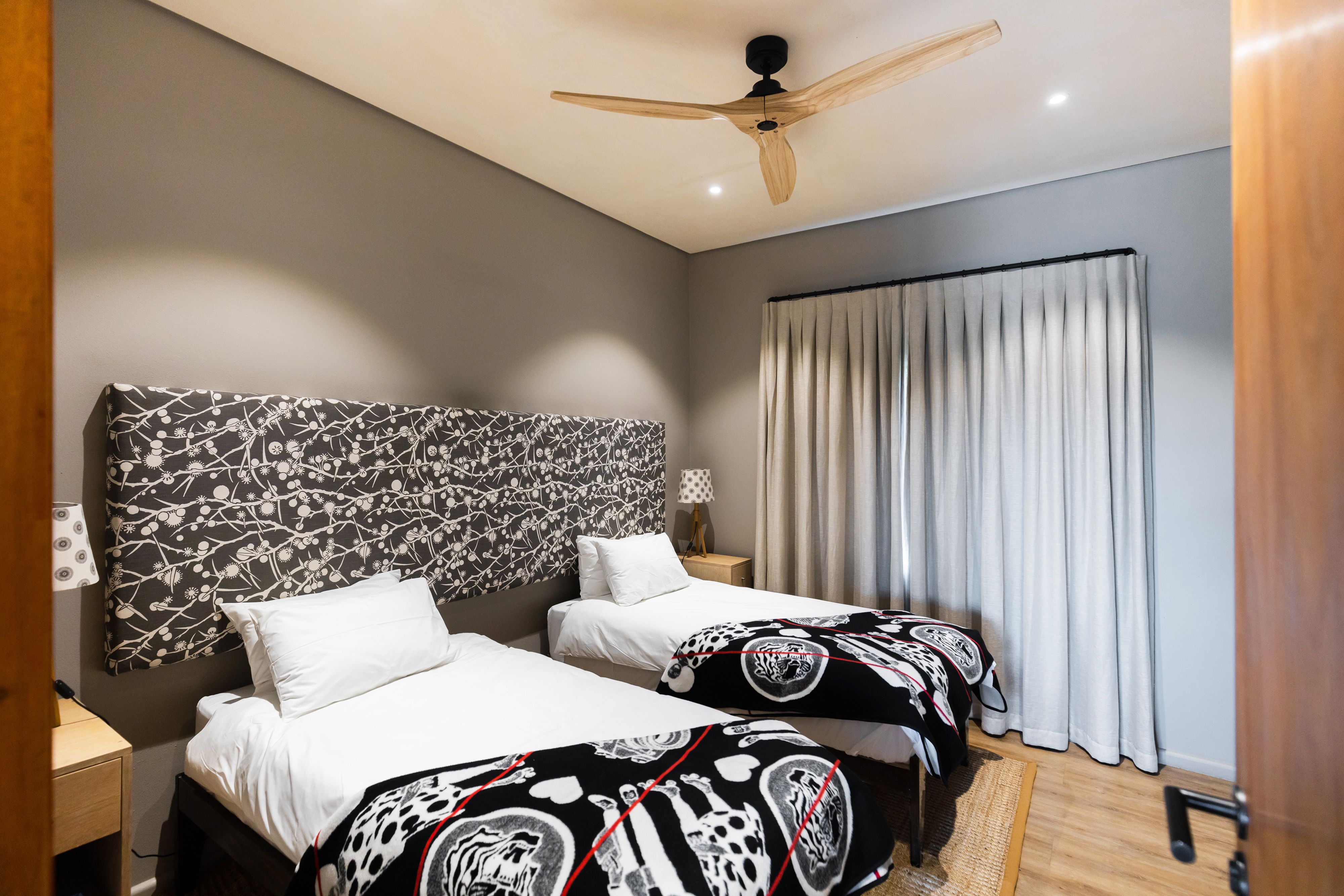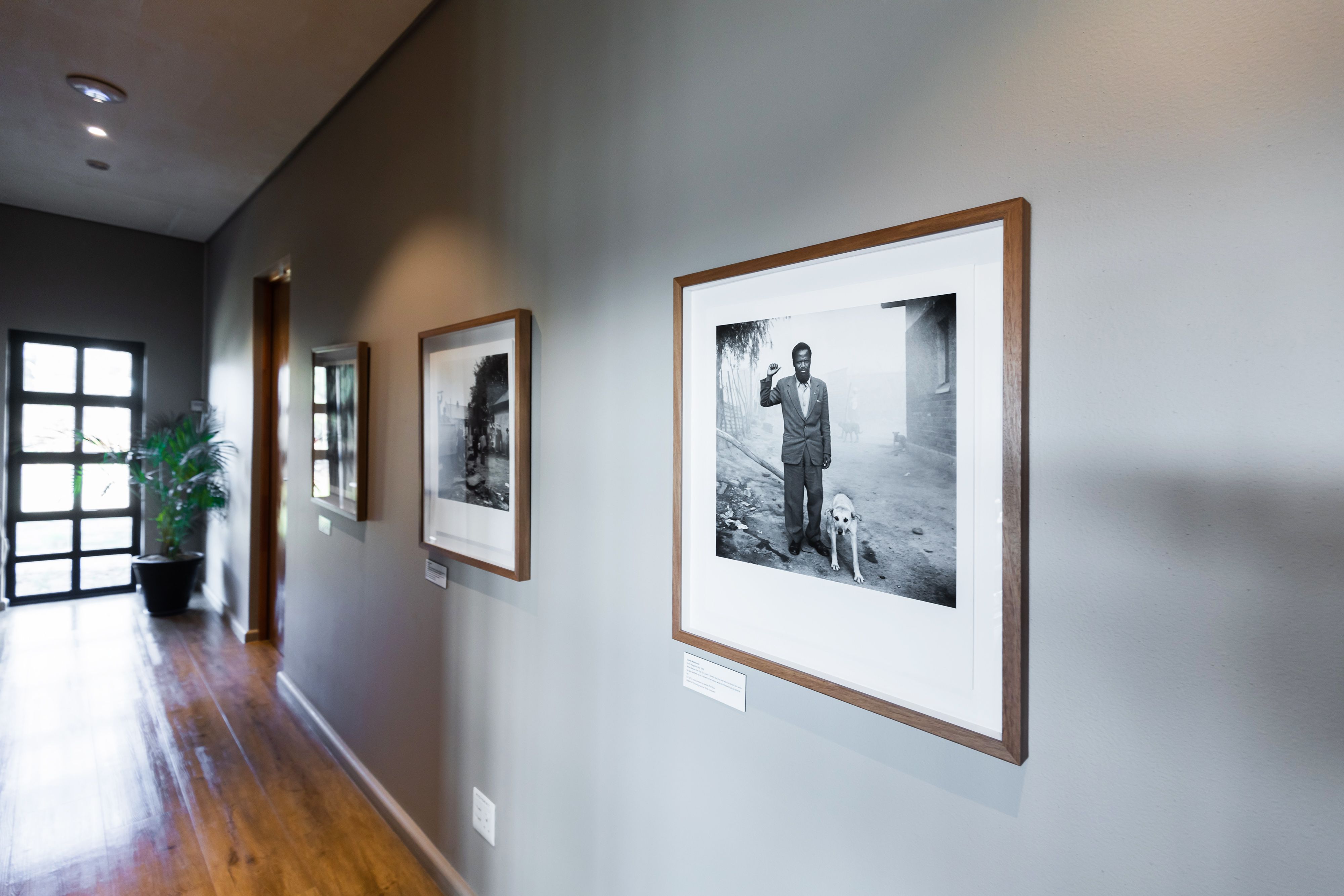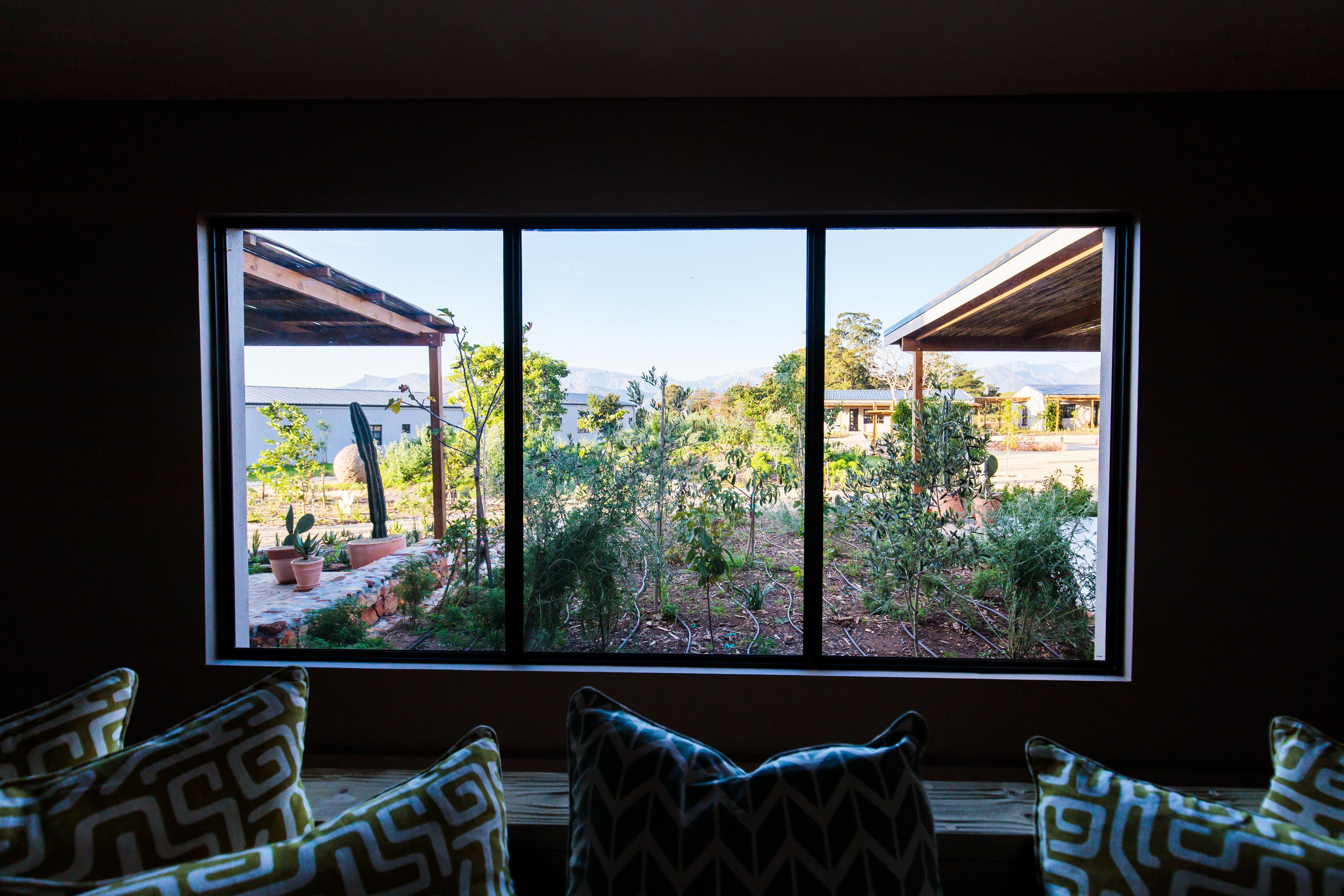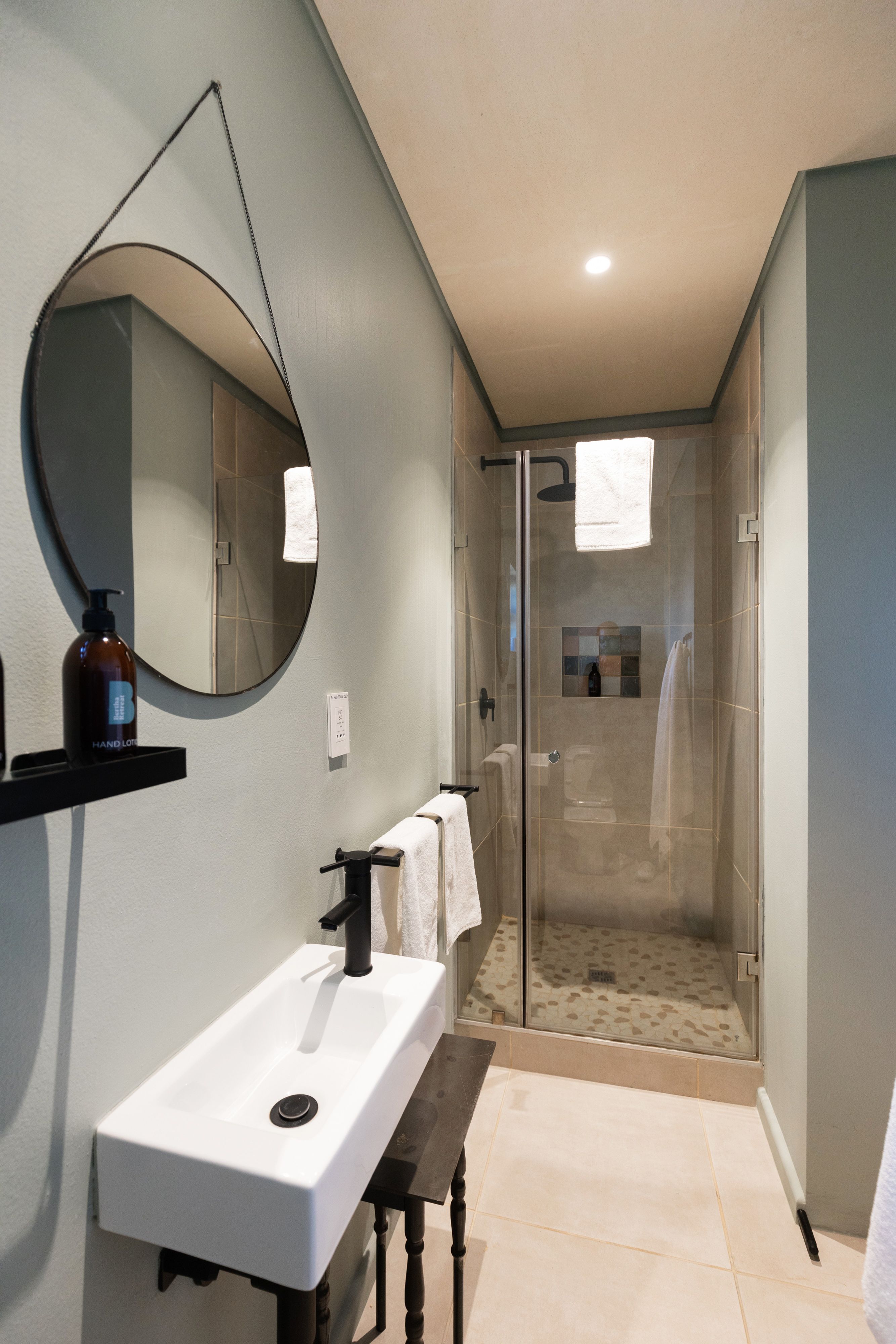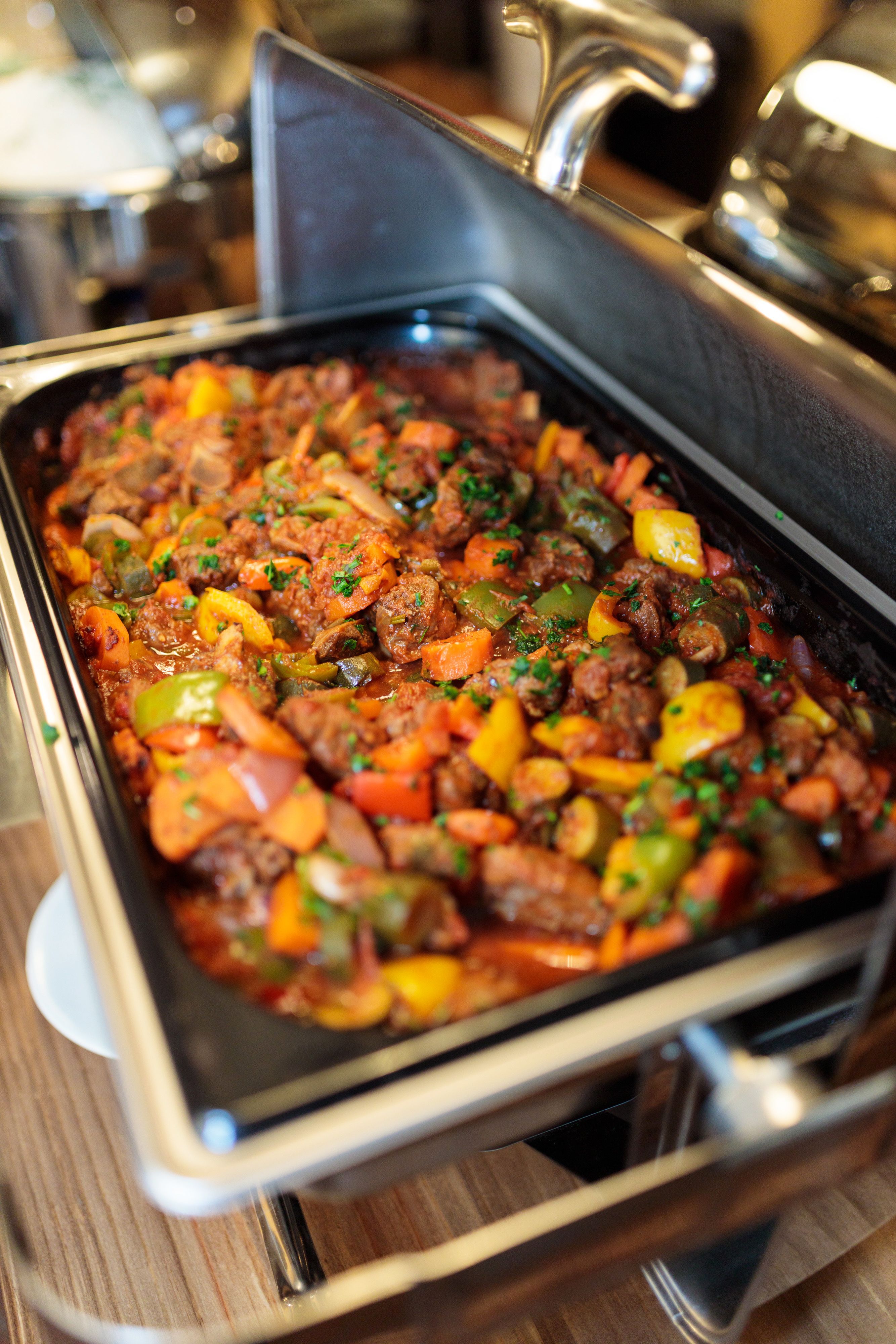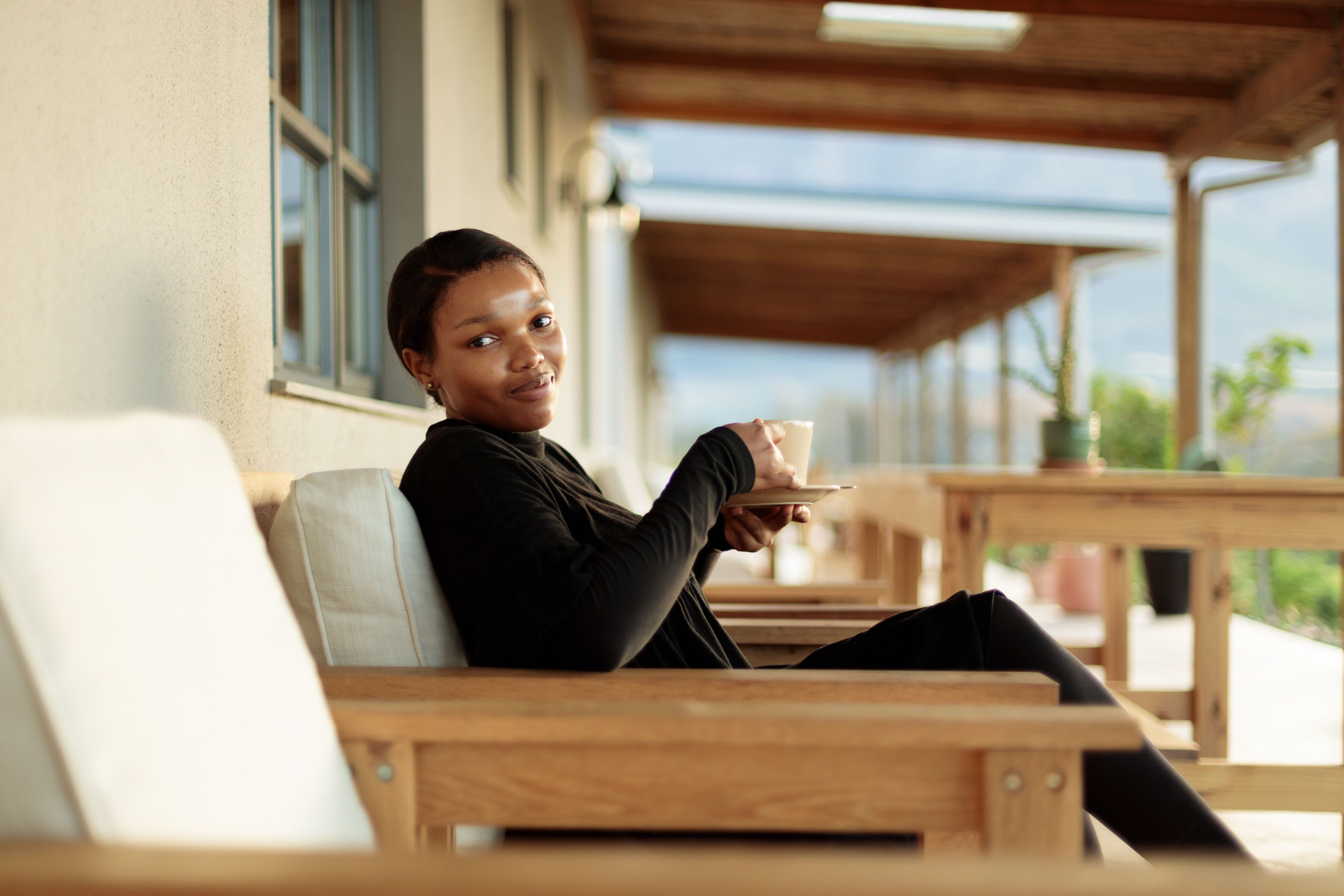 Aphiwe Ngalo
Political Organiser at Ndifuna Ukwazi
Organising in a city like Cape Town is an activity that is resource heavy and difficult because of its spatial planning. Having access to a space like the Bertha Retreat enables organisations like ourselves and our movement partners the space and time to come together to strategise and build relationships in an effort to shift the status quo.
The fact that the space is built with activists in mind means that the participants are immersed in the history and making of the country and context we find ourselves in.
It is not often we find spaces that can hosts that hold similar values and for that we are appreciative of the space.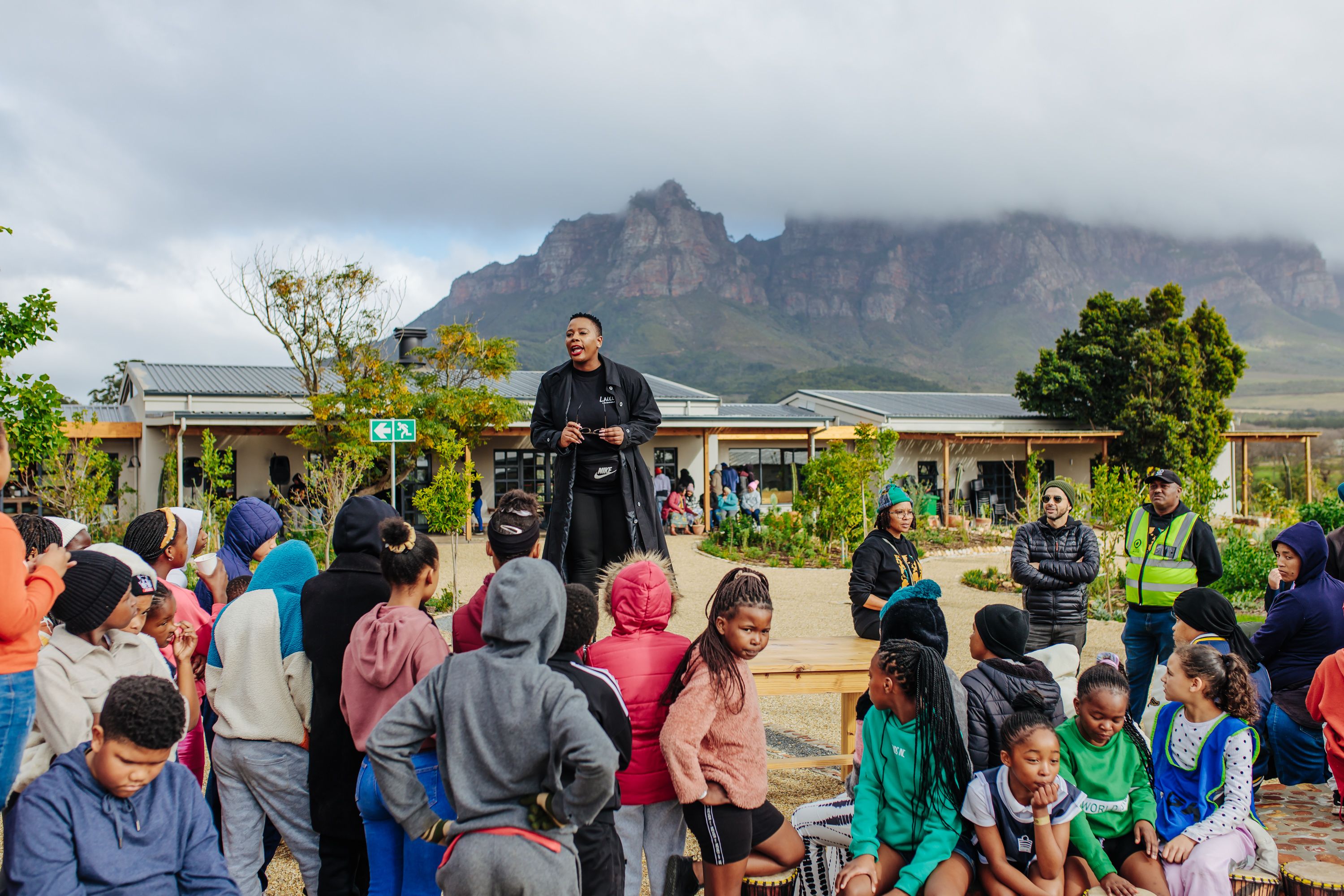 Nwabisa Ndongeni
Programmes Manager at Lalela
Lalela provides educational arts for youth from under-resourced communities to spark creative thinking and awaken the entrepreneurial spirit.
One of our biggest needs in our communities, is a safe space where our learners can play freely without any kind of fear and be allowed to express themselves creatively regardless of any constraints.
That LALELA classroom at Bertha Retreat is everything to our learners, the freedom of putting their artworks up gives them sense of ownership, pride and confidence. Most importantly our learners finally belong somewhere without feeling inferior.
And that is what Bertha Retreat did for us, we are forever grateful.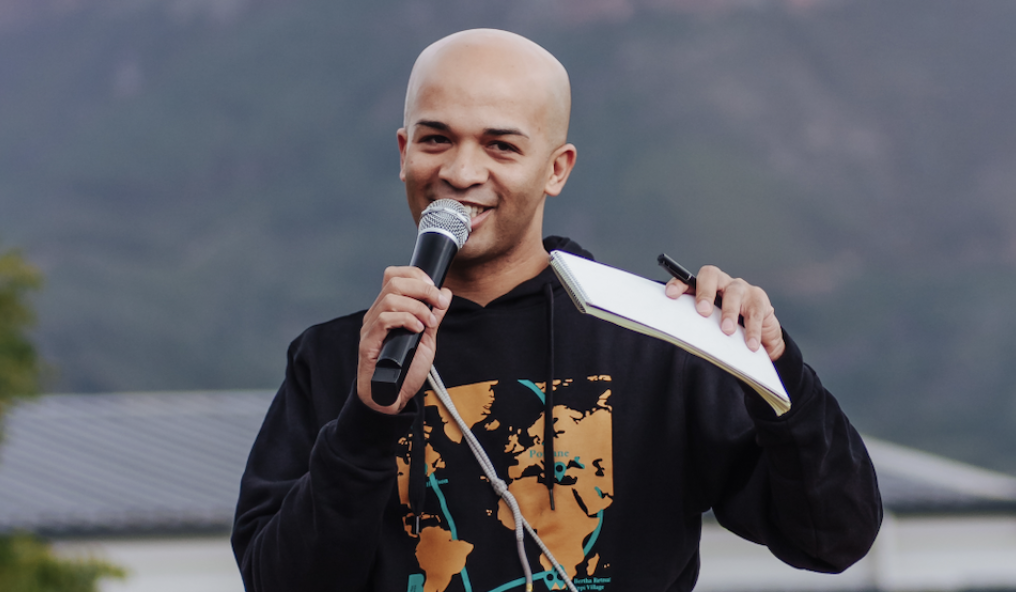 Devon Combrinck
Friends of Bertha
Bertha Retreat located in the Dwarsriver Valley serving the local communities in the valley is just outstanding. We're fortunate to have a space and environment like the Retreat. Giving the locals the opportunity to make use of its facilities and engaging in the programs hosted by the retreat. The space has a positive energy/vibe around it with a specific build, layout, and welcoming feeling. All are welcome and treated the same, making the locals feel special and like they belong. Regardless of the group or program attending the team at the retreat does give you the best service.
To have a space like this between previously disadvantaged communities is magical. Opening the doors for those communities can lead to a lot of possibilities. Endless potential for growth and development with the amazing values the retreat stands for. Uplifting the narrative of inclusivity and belonging but also an environment so different from home where you feel at home. This makes the world's difference in the lives of all using and benefiting from this amazing space.
The space gives hope, warmth, and belonging but also manifests the power within the space and where it can lead to.
I do see a bright future for Bertha Retreat and the connections they have with the local communities in the valley. The partnerships and support, the storytelling and programs, the educational benefits, and youth-orientated programs, the activism and celebrations. Let's keep on kindling the flame and keep it alive.
Thank you for welcoming the local communities into the space and giving them the freedom of using it to their advantage. #radicalhospitality at its best!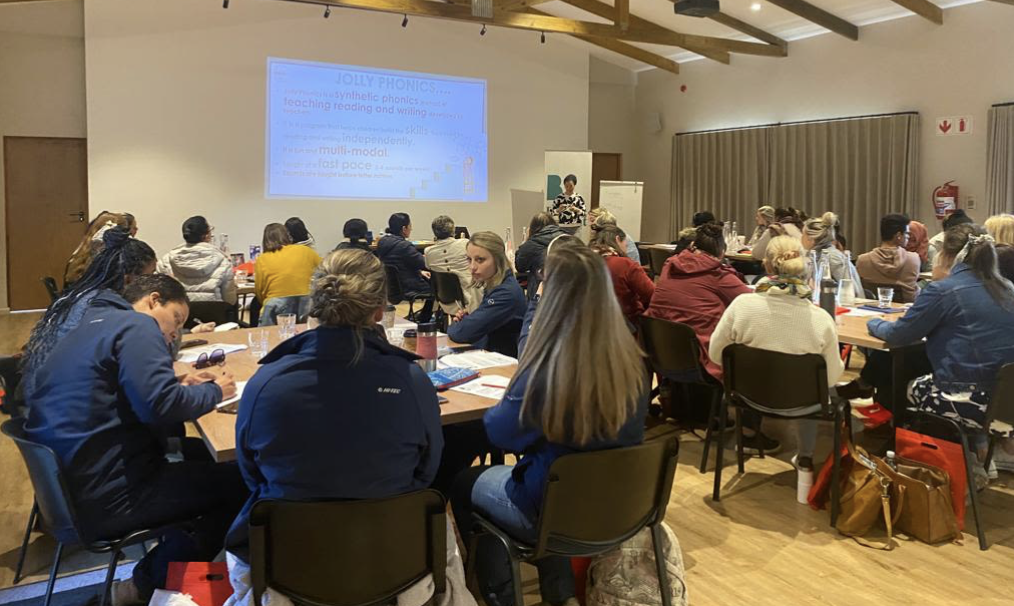 Alana Jass
Foundation Phase Advisor at Cape Winelands Education District
I wanted to take a moment to express our deepest gratitude for your generous support in providing us with the use of your wonderful venue for our English Home Language teacher training held over the weekend.
Your organization's commitment to education and the betterment of our community has been invaluable to us, and we are truly appreciative of your willingness to open your doors to us. The venue provided an ideal setting for our training, and it played a significant role in the overall success of the event.
The feedback from our attendees has been overwhelmingly positive, and we are confident that the skills and knowledge gained during this training will have a lasting impact on the quality of education we provide to our learners.
Once again, we extend our heartfelt thanks to Bertha Retreat for your unwavering support and for making this weekend's training possible. We look forward to the possibility of future collaborations and continuing to work together towards quality education for every learner in our District.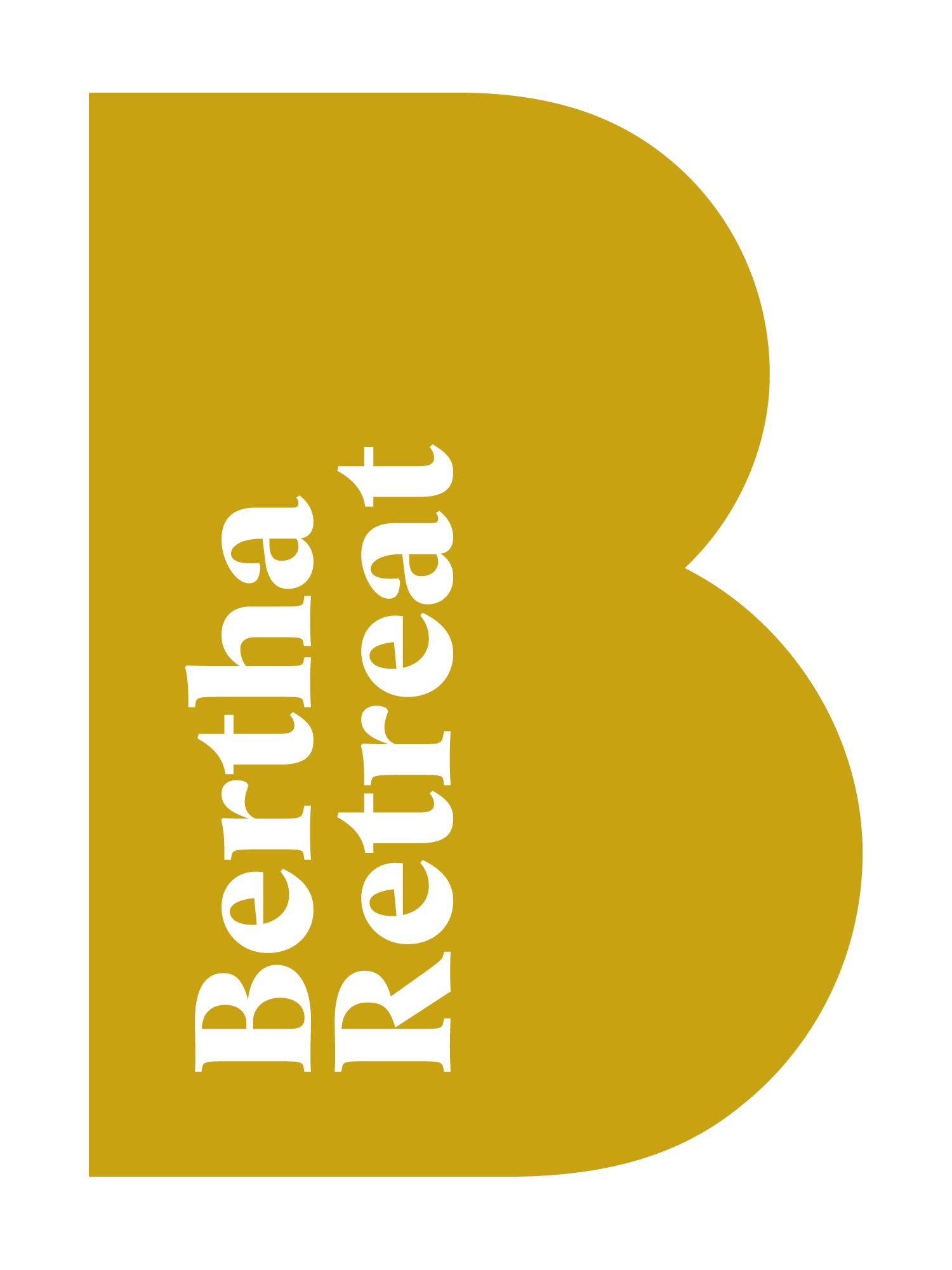 Lerato@berthaspaces.org
Colleen@berthaspaces.org
Helsghoogte(R310)
Pniel, Pniel Main Road
York Farm, Boschendal Wine Estate
Home
Bertha Retreat
Bertha House
Member Spaces
Contact us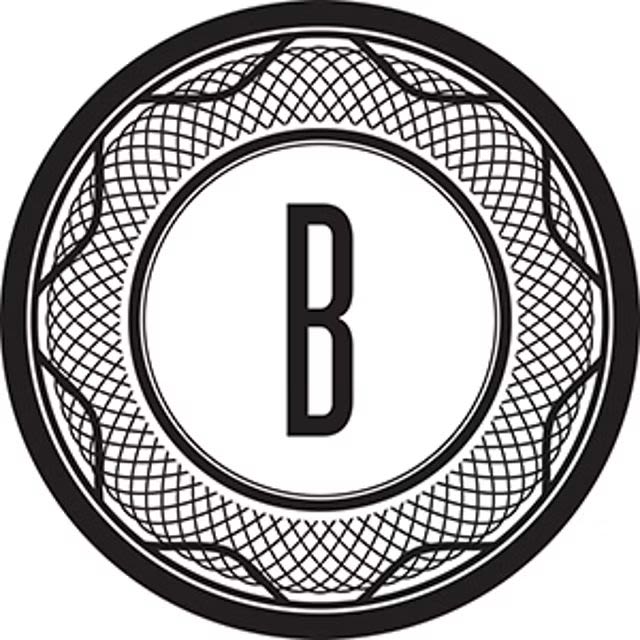 VISIT BERTHA FOUNDATION
copyright @ 2023 Bertha Spaces, all rights reserved